Best Strongman Training Equipment Reviews 2023
last updated:
Jan 07, 2021
​If you are considering Strongman, then you absolutely need to build up your foundation of strength. If you don't you are likely to injure yourself. So, before you start making the switch to strongman you should be comfortably benching 2 plates, squatting 3 and deadlifting 4. If you're not there yet, spend some more time on conventional training first.
Training for Strongman competition is challenging. You never really know what you are going to be up against. Fortunately, there is a fantastic range of equipment on the market designed to prepare the strongman athlete for whatever comes his way. In this article, we will discover the best strongman training equipment in 2019 on the market. We'll also provide an overview of the Strongman events so you know what training gear you need to prepare you for the big event.
This is the best product on our list that is currently in stock: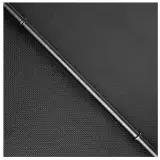 OneFit Wonder 44 Pound Axle Bar
Why is it better?
44 Pounds
Powder Coated
No Knurl
Non-rotating Collars
13
Researched Sources
12k
Reviews Considered
50
Hours Researching
11
Products Evaluated
Use
Effectiveness
Durability
Value
Safety Hazards
By Default
Best 10 Strongman Training Equipment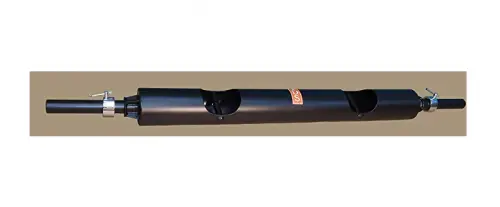 Two Chrome Collars
48" Long
Olympic Sleeves On Ends
Professionally Knurled
The only way you can get ready for lifting a log is by lifting a log. You can't actually get a real log inside of your house, so the steel logs are your next best thing. This log is made out of steel, and it's 48 inches long, more than enough to replicate an actual one.
Read more
The pipe has a 5'5" diameter for you to grasp comfortably. There are two chrome collars included that keep everything in place. Twelve-inch Olympic sleeves are added onto the ends of the steel pipe. The handles are professionally knurled, and the pattern is just deep enough to keep the log from slipping out of your hands without injuring your skin, although you won't have much of a choice when you get to lifting actual logs!
2

. OneFit Wonder 44 Pound Axle Bar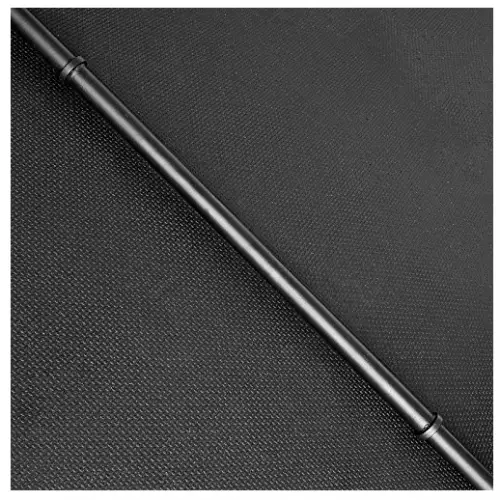 44 Pounds
Powder Coated
No Knurl
Non-rotating Collars
The OneFit Wonder bar is a 44-pound powder-coated axle that allows you to simulate the axle clean and press in your training. The axle is 7 foot long with a diameter of two inches. There is no knurling present here to help you along!
Read more
When you purchase this bar you get a set of strongman collars thrown in for free. Normal bumper plates will fit on this axle bar so you can train with the weights that you already have. This bar will take at least up to 800 pounds of resistance. The powder coat matte finish keeps the axle bar protected and looking good.
3

. TDS Fitness Strongman's Yoke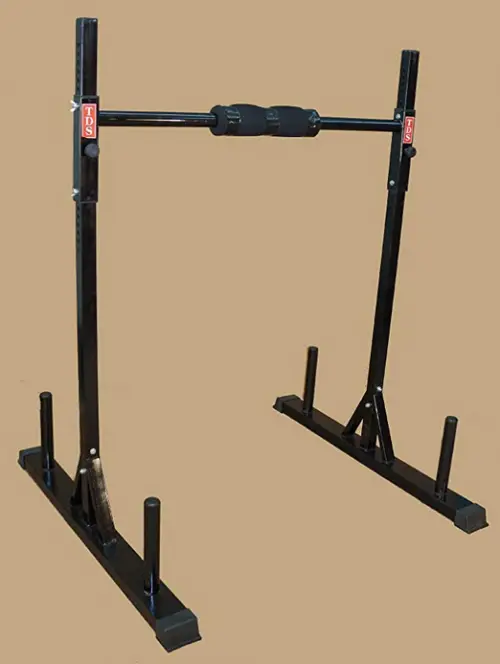 Budget-friendly
High-Density Tubular Steel
600 Pound Capacity
Removable Cross Beam
Strongman competitions put your body under unique situations with big loads, and the yoke is there to help you get used to it all. This is a budget-friendly yoke that still holds up quite well when compared to it's pricier contenders!
Read more
The base of this yoke is consisted out of 2x4 inch square high-density tubular steel. Four pegs are placed evenly around the yoke that has a 600-pound weight capacity, so don't worry about undertraining with this one. The unit itself weighs 75 pounds, so you get 675 pounds in total which you can carry around. The uprights of this unit are also made out of tubular steel, while the cross beam is just one round pipe. You can remove this beam whenever you feel like it thanks to the two wing nuts on the ends. The feet have rubber ends that protect your floors.
4

. Underground Training Prowler Sled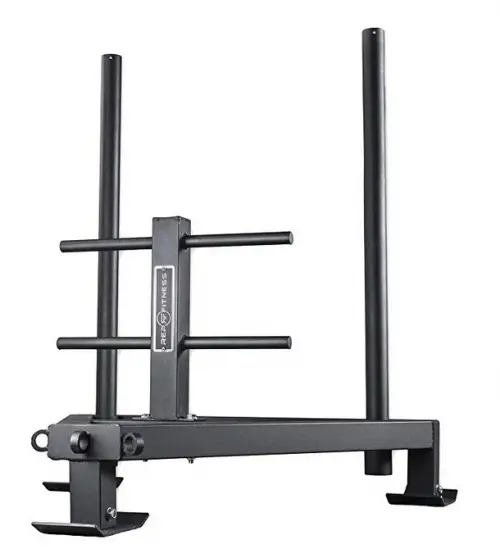 Easy Assembly
Weighs 70 Pounds
Heavy Duty Steel
Replaceable Skid Pads
The Underground Training Prowler Sled is a heavy-duty piece of training equipment. The unit requires self-assembly, which is reasonably straight forward with the instructions provided. The center loading pillar of the unit bolts to the mainframe and the rear push poles slide into position and can be locked in placed with the turn of a knob.
Read more
The sled is constructed from 11 gauge heavy-duty steel. The skis are made of one continuous piece, allowing them to slide freely on all surfaces. You can even use the Underground Prowler sled on grass. The unloaded sled weighs in at 70 pounds.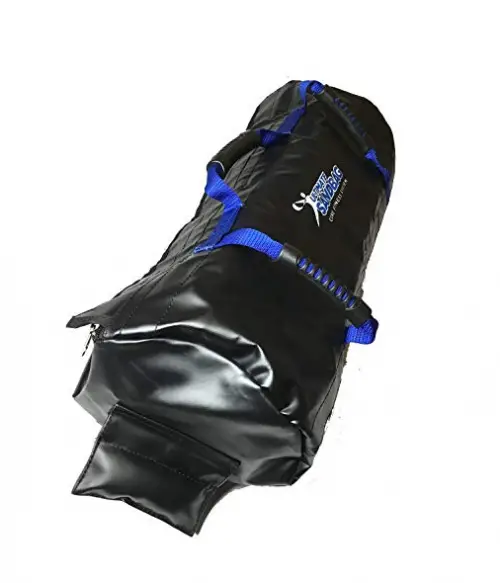 Non-abrasive Surface
Loadable
Four Sizes And Colors
Small Fiber Bags Inside
The Ultimate Sandbag, created by Josh Hemken, is a very professional piece of training gear which features non-abrasive surfaces to protect your body from scratches and abrasions when loading the weight. Most bags in the range come with seven handles. They are large and made of rubber, making them very comfortable and easy to use. The Ultimate Sandbag comes in four sizes.
Read more
You can choose from three bag colors: black, camo, and pink. Bags come with small filler bags that you can use to add weight or to displace the distribution of the weight to create lifting imbalance. The bags can be filled with virtually any type of material to add resistance, including dirt and packing peanuts. To provide your body with an even greater challenge, you can purchase bags that are designed to be filled with water. When you order your Ultimate Sandbag, you will also receive a free DVD and training booklet.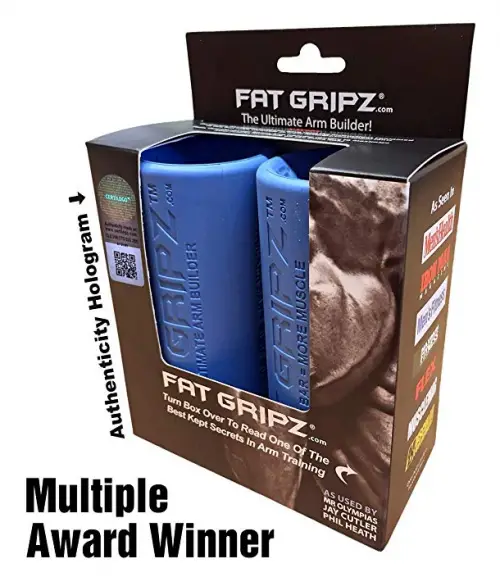 Thicker Diameter
Military Grade
Beveled Ends
Three Diameters
Fat Grip handle grips allow you to make use of your traditional weight training equipment (barbells, dumbbells, and kettlebells) to training for a Strongman competition. Fat Gripz is made from a military-grade high-density material that is rugged and comfortable.
Read more
The Gripz come in a royal blue color and portable to be able to slip over the hand position portion of your barbell or dumbbell. They are tough enough to stay on the bar despite the roughness of your training. You can use these grips on everything from the pull-up bar to the deadlift.
7

. DEFY Single Prong Power Lifting Belt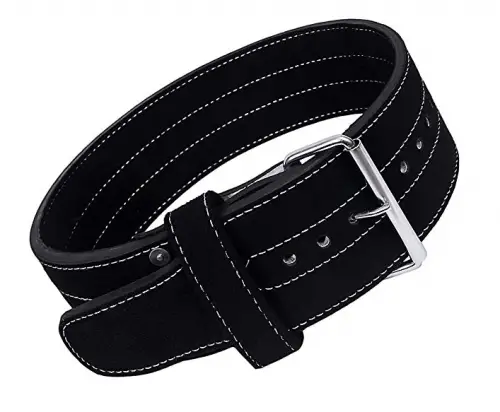 Genuine Hardy Leather
Suede Lining
Reinforced Stitching
Heavy Duty Single Prong
Adjust Quickly To Bodyshape
You do need a powerlifting belt if you want to lift all of that weight safely, without injuring your back. The best belts out there are made out of leather, and the DEFY belt is just like that. There are layers upon layers of genuine leather here, and they're not just glued together! The top layer is suede, giving it a smooth and non-slip surface.
Read more
These belts are compliant to all powerlifting standards, promising safety and quality. The belt is heavy duty and stiff, so be prepared to soften it up before you get to use it. The inside has black suede as well, and the stitches are heavy and reinforced to keep the belt from falling apart. The belt is four inches across, supporting your core as you conquer heavy loads. The double roller buckle prongs are made out of steel and finished with zinc to keep them from rusting and breaking down. The belt adjusts to your body shape quite quickly, and even if it becomes too loose, you can just tighten it up without sacrificing its effectiveness!
8

. Yes4All Farmer Walk Handles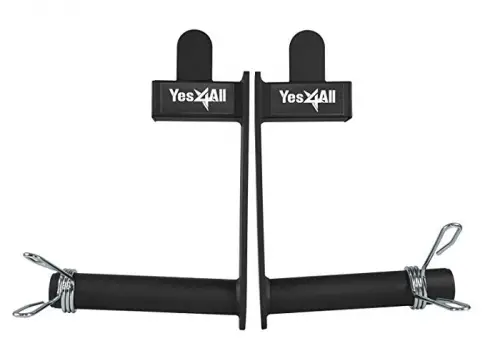 Solid Steel
Up To 330 Pounds
Compact Design
Collars Included
This movement will definitely seem easy in the beginning. All you have to do is pick up some weird handles and carry them; simple enough right? This is true, but don't let the simplicity fool you into thinking it's not going to be a challenge! These farmer walk handles will gradually build up your balance and speed, which are essential for this discipline.
Read more
These handles are made out of heavy-duty steel all around. Their solid co0nstruction can handle the weight that reaches 300 pounds, so you'll have more than enough room to challenge yourself. The handles are small and compact, and they won't take up much room in your gym. The handles fit most weight plates, and the snap clips included make loading the plates up efficient and convenient.
9

. Rip Toned Lifting Straps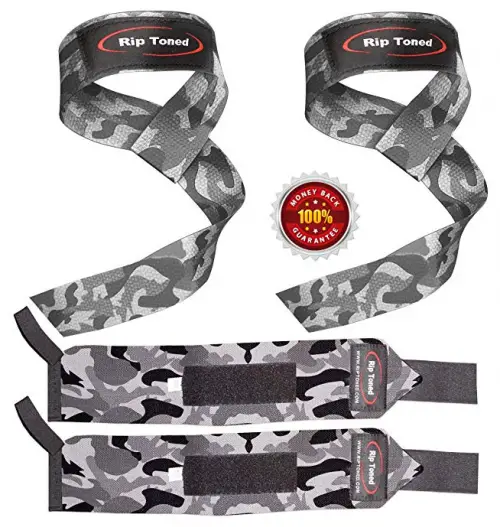 Padded Cotton
Thick Neoprene
Conforms To Wrists Easily
Budget-friendly
Rip Toned lifting straps are padded cotton straps that will strengthen your grip on any lift. The pads are made from durable cotton and thick neoprene padding for maximum comfort. The long-lasting straps conform to your wrists perfectly, unlike cheap, overvalued alternatives.
Read more
There are wrist wraps included in this set as well, so you get two essential items for your preparation all at once. Both of these are also completely adjustable, and you can machine wash them to keep them clean. These straps have a lifetime guarantee, so if anything goes wrong with your first pair you can always replace them!
10

. Rip Toned Wrist Wraps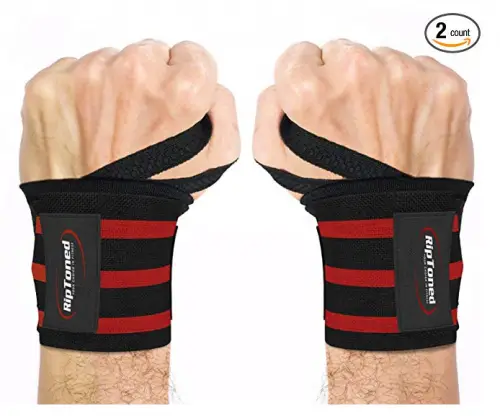 Colorful Options
Elastic Wraps
Reinforced Thumb Loop
Quality Stitching
We decided to include one more product from Rip Toned, and they are wrist wraps again, simply because these have a slightly more specialized construction when compared to the ones that come as a bonus in the lifting straps pack. You can choose from a lot of colorful options here to enrich your fitness life.
Read more
These wrist wraps are elastic, and they are 18-inches long. The stitching is premium and it will survive a lot of wear and tear damage, while the velcro is extra wide and highly durable. You can also wash these wraps in a machine. The hardy thumb loops keep the wraps from sliding down your arms.
Criteria Used for Evaluation

Use
A yoke is a beam that you wear over your shoulders (just like an ox does). The yoke has two posts that come off its ends to support the weight. The yoke is very taxing in terms of balancing the device on your shoulders. And then there's the weight. For a minor event, you can expect something in the order of 500 pounds of resistance. Your job is to walk with the yoke over the required distance. If that sounds easy, believe me, it's not!
The log clean and press is pretty self-explanatory. You have a log with built-in handles that you need to press to your shoulder and then power overhead. Pressing with a log is a whole lot different than doing so with a barbell. For one thing, the log is a lot fatter, which makes your balance and control a real challenge. Because you are pushing the center of gravity away from you, you don't get nearly as much leg drive involvement in the lift, which makes the weight that much heavier.
The axle clean and press is an even nastier version of the classic powerlifting move than the log version. Unlike a barbell, the axle doesn't spin, which makes it a whole lot harder to position yourself as you are bringing it up into a pressing position. The axle is ridiculously thick, which makes just getting a firm grip a major challenge. Picture the iconic scene of Arnold pushing the Wheel of Pain in the classic Conan the Barbarian movie and you'll get the idea of this one. You are pushing a ridiculously heavy load that is fixed to some sort of wheel contraption around in circles until your body gives out - good luck!
The tire flip one simply involves flipping a tire over and over as quickly as you possibly can. But we're not talking any ordinary tire here. You'll be dealing with something in the order of 600 pounds.
The Truck Pull is something that you may remember from the World's Strongest Man shows from the '70s and '80s. This iconic feat of strength involves strapping yourself into a harness that is attached to a truck. You will probably also have a thick rope in front of you that you use to walk yourself forward. For smaller competitions, you will be asked to pull something like a fire truck. As the contest gets bigger, so does the size of the truck.
Sled Training is a Strongman exercise that also has applications for general fitness training. Sled pulls and sled pushes are popular exercises to improve athletic ability and can be found in CrossFit training as well as on the track. The key difference with Strongman training is, of course, the amount of weight used. Here you are required to drag a heavy sled from one spot to another. The sled may come in any form that the competition organizers can conjure up. It may be a huge anchor with chains attached, or a traditional sled loaded up with weight plates. This event will be especially challenging on your calves, thighs, and back. Sled training has its origins with Scandinavian loggers who developed tremendous strength in their legs and back by harnessing logs to their bodies and pulling them out of the forest. The first commercial sleds appeared on the market in the mid-2000s. Nowadays you will find them being used the world over for everything from fat loss to endurance training. Because of the abundance of training outcomes from sled training, there are a number of different sled designs. However, they all feature the same basic concept: they are a platform to which you add weight that can be dragged, pushed or pulled. They will also have a point at which a harness or towing strap can be added.
The Car Deadlift is an iconic strongman event. You will probably be lifting about 600 pounds and the bar will be set a little higher than if you were deadlifting in the gym. You may find yourself grabbing a straight bar or two parallel handles that require you to take a neutral grip hold. With this event, you are required to perform as many reps as you can in the designated time frame.
In the Farmer's Walk event, you are positioned between two bars, each one holding a sizeable weight (around 225 pounds for a local event). Your job is to pick them up and get around a prescribed course as fast as you possibly can. It may require you to travel down a straight line or, more trickily, you may have to turn around and come back again.

Effectiveness
You will really need to prepare properly for the Strongman events, there's no doubt about that. You really cannot use any of the machines found in conventional gyms, except maybe the ones meant for curls, squatting, and deadlifting. These three exercises will work on the aspects of your fitness that you will need to better in order to compete in the event, but they definitely won't specifically improve the points you need to work on, which is why you should get the products we listed here.
Let's first consider the log. The log is a specific training device that cannot be replicated by lifting traditional weights. The only way to prepare for lifting a log is to lift a log. This is why you must get the specialized steel logs where you can add weights, and you will definitely start to see some improvements in no time. Be prepared though, because it's possible that you won't be able to handle it at first. The axle is also something you really need to have, and these bars are specialized tools as well. You need to train with the wider bar thickness and balance of an axle to be able to handle the challenges of this move. The yoke challenges your balance, speed, and strength, and you really do need one to experience what the real deal will feel like. You need to get your body used to the unique demands of moving under the heavyweight that the yoke imposes upon it. Most of these events will not load you up with even weights, and you will need to learn to deal with balancing uneven weights, which is where sandbags come in handy. Sandbags are great to get your body prepared to carry an uneven load. And of course, fat grips. Fat grips can be placed over a regular barbell or dumbbell to replicate the thickness that you'll find on the various lifts that you will confront in a Strongman competition, and they will also help you develop your grip strength. The major benefit of sled training is that there is no eccentric loading. That means that you don't have a negative, or lowering, aspect to the exercise. This conserves a lot of your energy, allowing you to put more power into your push (or pull). Sled training is also a fantastic way to improve your acceleration, build your lower body strength and improve your endurance.

Durability
Let's face the facts here - although some of the items we listed here are not so pricey, others go for quite a high price, and they are specialized tools, so it only makes sense to expect that they last a long time. How long your products last will depend on how often you use them, how heavy you are, what they are made out of and how they were made.
The log is usually made out of steel. That steel is coated with various different finishes that keep it from rusting and prevent wear and tear damage. You also have to consider the weight capacity of the log. The better it was constructed, the longer it will last, of course, and the more weight it will be able to handle. The weight capacity is usually somewhere around 300 pounds, which is just enough to give you a real feel of the competition. Make sure to never overload the log and it will not bend or break. The axle is quite similar to the log, and the Olympic barbell as well. It's often made out of steel, and it's coated with various powders that suck up moisture and remove it from the surprisingly delicate steel. Again, mind the weight capacity and do not overload the bar. The yoke has tubular steel construction and powerful welds that keep it together. A yoke is a multi-functional tool, and it has to be hardy in order to survive all of that. Follow the weight limit and keep it safe from moisture, and we promise that it will last a while! Sandbags are super hardy and usually have a leather shell. This shell keeps the innards locked down inside, and lets you have a taste of carrying imbalanced weight. Do not drop or throw the bags around, and they will not burst open and lose their functionality. Fat grips are usually foam, soft and compressive, and they do not have a tendency to fall apart. They might lose their ability to bounce back though and lose their shape over time, so be prepared to change them often!

Value
As we said, some of the items we listed here can chip your budget significantly. But if you want to partake in Strongman activities, you must be willing to prepare like a champ, and you cannot do that if you do not have the tools, no matter how much they cost.
Let's first list the cheaper items, no matter how essential or not they are. Fat grips, wraps, and lifting chalk are really not that pricey, but you will probably go through them fast, and you will have to replace them now and then, so their price may add up. Sandbags, the axle bar, and some lifting belts fall into the mid-range of prices, although lifting belts can be quite pricey sometimes, especially if they are made out of real leather. Anything made out of heavy-duty steel will be mid-range or quite pricey, so do not think that you will be able to go cheap here! You can, but you risk your safety then, and that is simply not worth it.

Safety Hazards
The Strongman events will take a toll on your body, and you must be prepared to face injuries, at least minor ones. There is simply no way you can go without one! First, you must make sure that you are actually strong enough to face the challenge. If you feel like you get tired after just going around the block, or if you can't lift that much, you must be prepared to train hard and long to even consider going up against other people there! Then again, be prepared for injuries. You will probably roll your ankles, drop things on your legs and feet, pull and strain your muscles, or maybe even tear them, bust your joints, injure tendons, get a bad sunburn and much more. But don't let that scare you, because if you're prepared properly you can avoid most of these.
Now let's what kind of injuries can potentially happen to see if you're truly ready for this. Minor injuries include blisters, corns, or grated skin. These injuries are easy to deal with, although they can be quite uncomfortable, and they can get infected too and cause a whole myriad of problems. Deal with them as soon as you can to avoid infection risks! A little more serious injuries are strained muscles, chipped teeth, or maybe even broken fingers. These sound like a pain to manage, and they are, since you will likely have to take a break from working out once it happens, and it can also be costly! Muscle tears are more serious than that, and they can truly put you out of the game. Sprains and dislocations can do the same thing, and you could end up in therapy for weeks or even months! Do not continue competing after this happens, unless you're about to break some records. Major injuries include torn ligaments and tendons and serious bone fractures. The solution here is to withdraw from the competition completely, no matter how well you were doing. If you seriously want to continue competing, you can, but you must consult the existing doctors there to see whether it's a good idea or not!
Expert Interviews & Opinions
Most Important Criteria
(According to our experts opinion)
Experts Opinion
Editors Opinion
Users Opinion
By Default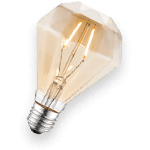 Size
Some items we listed here are quite small, like grips and wraps, while others take up quite a bit of your space, like the yoke or the sled. You must make sure that you actually have enough room in your gym to house every item you need to get prepared for the competition. If you can't, you might have to skip out on some products, and that could hinder your performance! Luckily, most of the bigger items can be taken apart and stored away easily, so they will only take up space when you're actually using them, as opposed to all the time!
Accessories
There are more products you can consider taking with you to the events to make them a bit easier on you. Lifting chalk will save your hands from corns and blisters, and will make grasping the items easier. A good pair of shoes is actually essential! They need to have a good grip and give you great support. Of course, water and food are basic, and you must think of that as well. Sunscreen can help you quite a bit, as the competitions are held outdoors in the blazing Sun. Some warm clothes can be a lifesaver if the weather gets cold. First aid kits and painkillers are something you definitely should not skip out on!
Other Factors to Consider

Bottom Line
​Strongman training is a hybrid of weightlifting that has become increasingly popular over recent years. It's a throwback to the olden day circus strongman performances of the 19th Century and the World's Strongest Man TV shows that were popular back in the 1970s. Strongman involves feats of strength in a never-ending variety of challenges that could see you deadlifting a truck axle for multiple reps and then carrying a fridge down a 100-yard running track. You could think of it as CrossFit for powerlifters.
Strongman training is unlike any other type of resistance discipline. You cannot expect to train with your conventional training equipment and develop the level of skill and strength that you need to be successful at it. Barbells and dumbbells will simply not cut it anymore. Sure, you can adapt them with fat grips and that can be useful for some movements. However, the only way to prepare for such disciplines as the Yoke, the Log and the Axle is to actually do these moves over and over again in your training.
You can get your home strongman gym off to a great start with the items we have reviewed in this article. They are the best, in terms of both the quality and price of what is available on the current market.
Frequently Asked Questions
q:

Can a complete beginner try the competition?

a:

Truth be told, no, this is really not cut out for beginners. You really do need to be at least somewhat experienced before you even begin considering competing in Strongman events! They take a serious toll on your body, and you can get hurt easily if you are not truly prepared for them. If you really want to do it, we suggest preparing for the event for at least six months, or maybe even a year, to build some serious strength, and then you can safely enjoy the competition,
q:

What do I do once I'm done competing?

a:

This all depends whether you want to continue trying to beat your own records, or someone else's, or if you just want to maintain all of that strength you got when getting ready for the big day. If you really loved competing, then why not keep at it? You can just keep on building your power and endurance and try to outdo yourself each and every time you compete. If you liked lifting but not the running and moving around all that much, you could just try powerlifting. Bodybuilding is a great idea as well, but if you liked none of the aspects and were just in it to prove yourself you can do it too, then it's best to just go to the gym as you did normally and enjoy looking after yourself.
q:

How much time after will I need to recover?

a:

You will need a lot of time to come to your senses. Strongman competitions truly challenge your body, both mentally and physically, and you will need a break from reality once you're done with the show. Taking a week to just relax and enjoy living is a good idea, and don't worry about working out or eating a lot during that period of time either. Care for your injuries, and for your mind, and let yourself unwind and calm down. Once you feel like you can go back to the gym again, do so!
q:

Can I use standard gym equipment?

a:

Look at what the gym can offer you, and then take a look at what the people competing actually do. There is no way any standard gym can actually prepare you for what's to come! If you have specialized strongman gyms in your hometown then that's great, but it's more likely that you don't, and you will need to make a gym on your own!
q:

Will I get hurt while competing?

a:

Yes, there's no need to beat around the bush here. This is a serious event, and you will most definitely hurt yourself, at least in a minor way. Expect scrapes, blisters, cuts and bruises, fatigued muscles, diminished energy levels, painful joints, and if you're not careful enough or prepared well enough, you can even get serious injuries like sprained joints, torn ligaments, and even fractures! Just make sure you're 100% ready for the event, and you will avoid most serious injuries that can happen to you.
Subscribe to our newsletter