Top 8 Active Ankle Brace Reviewed
last updated:
Jan 28, 2020
Ankle braces are useful for several applications in sports and in heavy weightlifting. First, they can help your tendons, bones, ligaments, and muscles knit themselves back together after an injury. If the affected area continues to move, healing will be halted, the pain will increase, and you may even get a new injury on top of the original one.
Ankle braces can also provide mild stabilization, enough to help prevent you from getting hurt in the first place. These braces, some of which are more like wraps, allow the freedom of movement for your legs and ankles.
Active Ankle is a company offering rigid braces, flexible lace-up braces, and sleeves that mainly offer compression. Active Ankle has been in business since 1989. In 2008, they were purchased by sports medicine giant Cramer. In this buying guide, we give you the rundown on Active Ankles' product line.
In a Hurry? The test winner after 20 hours of research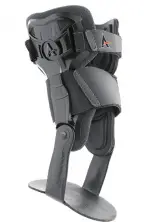 Eclipse II
Why is it better?
Lets you stay active by allowing front and back motion
Prevents lateral motion to heal injuries
Provides weak ankle protection
Easy strap provides extra compression
In a
Hurry? Editors choice: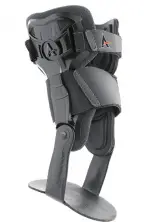 Test Winner: Eclipse II

30
Researched Sources
11791
Reviews Considered
30
Hours Researching
10
Products Evaluated
Application
Breathability
Comfort
Compression
Motion Control
By Default
8 Best Active Ankle Braces
Criteria Used for Evaluation

Application
You don't expect an ankle sleeve to do the same thing as a rigid brace.
The ankle sleeve provides light motion control, compression, and some injury prevention. The rigid brace is for injury recovery. They have a similar design and can provide some of the same benefits, but they are different tools.
Despite the difference, both rigid braces and sleeve braces have the same application. You use them for therapeutic purposed on your ankles. Every Active Ankle product will do what it says and will provide some form of therapy. You just have to make sure you know the difference between the different types of braces, so you can buy one that will deliver what you need.

Breathability
Some of these braces and sleeves are made to be worn the whole time you are on your feet.
That means you run the risk for sweating inside the braces. This will create discomfort and will also cause your foot to slip and slide inside your shoe. The shoe, too, will add weight and thickness and can give you a bad experience with even the lightest braces.
For this reason, we did our research to make sure that all of Active Ankle's products will let air circulate for your feet and ankles. We can't guarantee that you won't sweat at all, but the materials, construction, thickness, and extra vent holes will all help give you the most comfortable experience possible.

Comfort
Breathability is a big part of comfort, but it isn't the whole picture.
Other factors in comfort include the footbed. This is the liner that cushions your feet and gives you a cushioned platform. Often, the footbed will have the same lining or padding you have in the foot area. Materials can include foam, plastic polymers, and neoprene. Each liner type and each outer shell type will give you a different wear experience. Neoprene, for example, may not breathe as well as foam. But the neoprene will last a long time without chipping, will maintain its shape, and will give your feet some relief because the neoprene is not hard rubber. However, the neoprene does not provide the same level of padding and cushioning that foam can. Comfort is a personal preference, but some materials are more comfortable in general than others.

Compression
Providing gentle compression is part of an ankle brace's healing package.
The compression aids in circulation, both by squeezing venous systems and creating gentle heat. The compression is also what helps swelling abate, without squeezing so hard that the swollen area hurts. A rigid brace is designed to give more compression than a sleeve, and also holds your ankle more still to limit the chance of reinjury. The last two braces we reviewed are like compression sleeves, but thicker and firmer, with adjustable compression via straps. You can't expect these braces to immobilize your injured ankle, but you can definitely expect them to stay on tight and not interfere with other clothing.

Motion Control
Even the lightweight sleeves will provide some ankle stabilization.
The rigid ones, at the beginning of our list, will almost immobilize lateral action of the ankle. That is the only way for your injured ankle to heal. Movement or pressure can reinjure the area or bring back inflammation. However, most of the rigid models still allow back and forth motion of the foot. Without that, you would not be able to participate in your favorite sports. Even walking would be difficult. Whatever brace you get, you have to be confident that it will give you motion control. Even if you are not injured now, certain active sports make rolling an ankle very likely. Active Ankle provides protection all along the firmness scale, and we hope our rundown of all their products will help you make the most beneficial decision for yourself.
Expert Interviews & Opinions
Most Important Criteria
(According to our experts opinion)
Experts Opinion
Editors Opinion
Users Opinion
By Default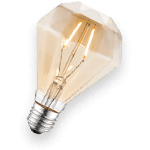 What Braces Don't Do
There is a good body of evidence showing that ankle braces can limit ankle sprains and other accidents. Ankle sprains are the most common accidents for college athletes, and sprains tend to happen more during a game than during practice. If a brace can keep many of these injuries from happening, we say wear one. It is not going to make your ankles weaker or make you dependent on the brace.
We will note, though, that a preventive ankle brace does not lessen the seriousness of injuries. If you collide with another player, for example, you will still run the risk of a sprain or other injury. You will still need medical care, a rigid brace, and most likely physical rehabilitation. Braces are a fantastic invention, but we do not want to give you a false sense of confidence or mislead you into thinking the brace keeps you 100% safe.
Also, no brace will be of much help if you don't wear it, or if it interferes so much with your shoe that it impedes you from playing your sport. The two issues go hand in hand. If you have a brace that fails to sit comfortably in your shoe, you probably won't want to wear it. Then you will increase your risk of injury, or have to take yourself out of the game temporarily for safety. Always do your comparison shopping when it comes to braces, and find one that other reviewers say will fit without pinching, sliding, or constricting movement.
Ankle Brace Controversy
There really shouldn't be any controversy or negative publicity around ankle braces. They can protect you, help you stay active, and give your injured ligaments a chance to heal. Wearing one does not weaken your ankles. With a healthy understanding and the knowledge that no brace is perfect, there is usually no harm in wearing one for most of your sports events.
Still, there is some resistance to wearing ankle braces. Here are a few of the counterarguments we have heard:
Ankle braces set you up for knee injuries. There is no lab evidence for this. We think this idea comes from a lab study where researchers found different kinetic patterns when athletes wearing ankle braces jumped and then landed. Different forces do not equal more injuries, and the study never said it did.
Ankle braces weaken your ankles. This is based on the idea that braces immobilize the ankle, so the muscles do not have a chance to stay strong through use. But no brace completely holds an ankle still. Also, rigid braces are designed to be worn just during games, unless otherwise directed by a doctor. Braces are not made to be worn at all times, and even if you did, it would not make your ankles weaker.
An ankle brace will weaken how well you play. This is, again, based on the idea that an ankle brace immobilizes your ankle and doesn't let you get a full range of motion, but in reality, braces are designed to keep you in the game. The only thing that would immobilize your ankle would be a cast, and we certainly hope you aren't attempting to play your sport with broken bones.
Other Factors to Consider

Ease of Use
It's bad enough having an injury that keeps you from doing your favorite sport or activity. You shouldn't also have to contend with a brace that gives you a hard time when you go to put it on or one that stubbornly refuses to stay in place. We chose Active Ankle, in part, because their products are engineered for easy use. There aren't any complicated wrap patterns or redundant lace systems. Straps are easy to attach and undo. Textured silicone prevents the brace from sliding. Wearing an Active Ankle brace won't make playing the game any easier, but it won't create any extra difficulty for you either.

Traction
Typically, with footwear, traction will refer to the grip surfaces on the outsole of the shoe. But ankle braces are not designed to contact the ground during normal wear. The best braces will slide easily into your shoe, so you can wear them during activity. So when we talk about traction in an ankle brace, we mean how well the bottom of the brace both holds your foot in place and stays steady on the inside of the shoe. Active Ankle braces have silicone textured padding, sometimes on both sides of the footbed, to aid in traction and make sure you do not have to stop during a game and readjust the brace.
Frequently Asked Questions
q:

How do ankle braces work?

a:

The answer to this question is rooted in anatomy and physiology, and the ways your bones, ligaments, tendons, and muscles work together to keep your mobile whether you are wearing a brace or not. As a refresher, the ligaments are connective tissues that hold together pairs of bones, cartilage pairs, or a joint. Tendons connect a bone to a muscle. The largest tendons in your body are the hamstrings on the backs of your legs.

All these components work together in a strong, healthy ankle to keep you upright and to protect your entire ankle from injury. When you break a bone, hyperextend a ligament, or tear a tendon, pain and reduced mobility are the immediate result. The ankle brace makes up for the lost component to keep your ankle safe, while also giving whatever is torn or overstretched a chance to heal.
q:

What else can I do for weak or previously injured ankles?

a:

There are a few very simple exercises you can do that will naturally increase your ankle's resilience and resistance to injury.

Try standing barefoot and holding a tennis ball in place by squeezing your ankles with your feet together. Then stand on your toes, hold briefly, and go back down. Doing just 20 of these a day will strengthen your calves, inner thighs, and ankles for more stability and less likelihood of a rolling injury,

Another thing you can do is to walk around your gym or home with only your heels touching the ground so that your toes and the soles of your feet are in the air. Walk this way for just a minute or two, and you will feel a difference in the muscles of your shin and calf.

One of the easiest things you can do is bodyweight squats. If you are flexible enough, try going down all the way to a seated position, so you are balanced on your feet and ankles. This has the added benefit of working your core and back muscles, even without a barbell or pair of dumbbells.
q:

How are rigid and laced braces different?

a:

The main difference is in how much protection and stability the brace provides. Lace-up braces give enough support to prevent many rolling and hyperextending injuries. They are suitable for athletes of any age or from any background of experience. Rigid braces, with their side, stays and plastic heel cups, are designed for previously injured ankles or as a rehab device during injury recovery.
q:

Will an ankle brace stop all sprains?

a:

No. No product on the market can guarantee complete immunity from sprained ankles. But a good brace will make it less likely. A brace may also make an injury less severe and result in less downtime, but there is no scientific evidence to support this that we found. The one thing a rigid brace is guaranteed to do is help your injured ankle heal.
q:

Isn't tape just as good as a brace?

a:

Actually, studies have found that the tape can limit your range of motion. The tape also does not have the sticking power that a brace has. It may come loose during a hard game and need to be reapplied. Many braces imitate the classic figure-eight pattern used to laterally tape ankles. We wouldn't discourage anyone from keeping and using tape, but we are confident saying the brace is more effective especially when it comes to long term injury recovery.
Subscribe to our newsletter