7 Ways to Trick Your Brain into Getting to the Gym
"How did I end up here? 20 minutes ago I was watching How I met your mother reruns and waiting for a slice of my old Little Caesars pizza to finish heating up in the microwave."
This is a thought that many of you will have after you implement the following hacks for getting yourself into the gym without even realizing it.
Joining a local fitness center may be the first step towards a healthier lifestyle but many people never actually progress any further than this because they hardly ever attend the gym they have joined. If you are having trouble motivating yourself to get off the couch and into the gym, the following suggestions may help.
How to Motivate Yourself to Work Out on a Regular Basis
Here are 7 highly effective ways to develop a healthy attitude towards working out and to make a demanding exercise regime a regular part of your life.
1. Enlist the Help of a Friend or Personal Trainer
Breaking a date with yourself is easy to do as the only person you are letting down is you. Letting down a personal trainer or friend, on the other hand, is a different matter. By arranging to train with somebody else, you will increase the likelihood of actually sticking to your training commitments.
If every visit to the gym is exactly the same, boredom and disillusionment may set in very quickly. Keep things interesting by signing up for new classes on a regular basis. Try yoga, martial arts, rock climbing: whatever takes your fancy.
Write down the fitness goals that you would like to achieve then break them down into smaller targets and reward yourself every time that you reach one. If, for example, you would like to lose 20 lbs, schedule a small reward for every 5 lbs that you shed. It doesn't have to be a very expensive reward; whatever motivates you to keep on keeping on is good enough.
4. Work Out as Early as Possible
Before work is the best time for many people but if this is not possible, try to schedule a lunchtime or early evening session instead. If you leave it until just before you turn in for the night, it will be much harder to stick to your routine.
5. Join a Gym that is Close to Home or Work
You are far less likely to visit a gym in an inconvenient or remote location no matter how appealing the membership fees may be.
6. Publicize Your Efforts
Shame can be a powerful motivating force for many and if you are one of these people, posting your fitness goals on your Facebook page could help you to achieve them more easily.
Give yourself a mini-target to reach every day and you will increase your motivation significantly. Goals that are too distant or that appear unachievable due to their enormity often have the opposite effect.
If you find these suggestions help you to reach your fitness goals, share them with your friends and family. The more people that realize just how great it feels to be fit, the healthier we will become as a species, which can only be a good thing. Healthy humans are happy humans and are less likely to feel depressed, unsociable and unsuccessful.
Most Read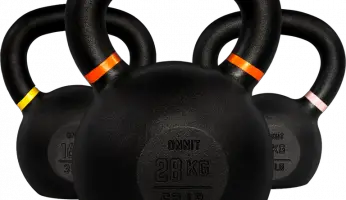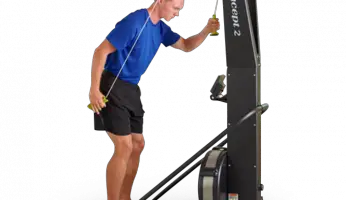 Subscribe to our newsletter