Comprehensive Texas Superfood Raw Review – Don't Buy Without Reading
updated January 1, 2019
Introduction
It seems like there's a new superfood being touted every other week nowadays. Often they come from overseas and are purported to possess super healing properties that far superior to what's available down at the local supermarket. They are often backed by a new study that reveals their amazing benefits.
Unfortunately, many of these superfoods turn to be nothing but an expensive marketing job designed to get your credit card number into the hands of some decidedly shady dealers.
So, what about Texas Superfood? This relative newcomer to the supplement market has been garnering a whole lot of positive reviews for its natural supplement product. In this Texas Superfood review, we put the product to the test to see if it measures up.
Quick NavigationIntroductionWhat is Texas Superfood?Grapes​Berries​ApplesGrapefruitEnzymesTaste​What We Like​What We Don't Like​Price​Summary
What is Texas Superfood?
Texas Superfood is a nutritional supplement that is available in three forms: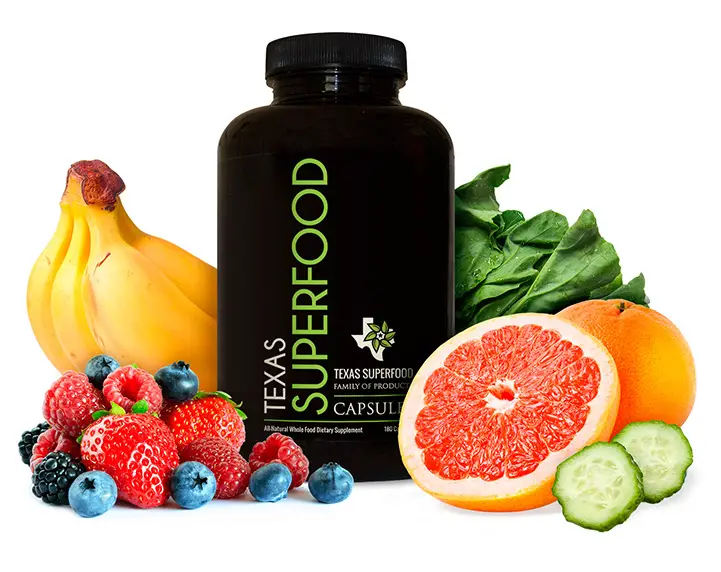 The product is made from 55 super antioxidant-rich fruits and vegetables. There is no added water, sugar, salt or pulp. This product is only available online through the Texas Superfood website and Amazon. The company is, not surprisingly, based in Texas, U.S.A.
The claimed benefits of taking this supplement include:
Optimized energy and stamina
Boosts the body's natural detoxification process
Revitalizes the immune system
Aids in getting a good night's sleep
Helps to lose weight
While the company website states that some of its ingredients are organic it does not guarantee that they will all be organically grown. The product does not contain caffeine or other herbal stimulants.
The superfoods contained in the Texas Superfoods supplement include common fruits and vegetables such as:​
Bananas
Tomatoes
Oranges
Watermelon
Lemons
As well as more exotic foods, such as:
Elderberry
Pomegranate
Dandelion Greens
In our opinion the most important ingredients in this product are:
Grapes
Berries
Apples
Grapefruit
Brussels Sprouts
Ginger
Aloe Vera
Here is an overview of some of the latest research concerning a few of these ingredients:
Grapes​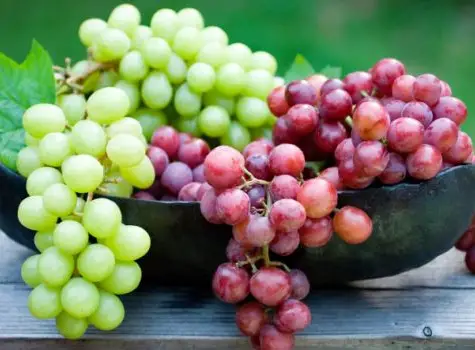 Grapes pack a powerful blend of health enhancing and weight loss inducing benefits into a delicious snack food that you can overindulge in without guilt.
Grapes contain a secret power to heal through a concentration of phytochemicals known as polyphenols. Polyphenols help to protect us from cancer, though the exact mechanism is not yet clear.
In terms of fat loss, grapes are a great hunger fighter. That's because they have the ability to regulate blood sugar. In so doing, they bring down insulin levels and suppress the release of leptin, the starvation hormone.​
Grapes also pack in maximum nutrition for fewer calories than virtually any other food out there. They are packed full of antioxidants including beta carotene, lutein, selenium, and vitamins A, C and E. In addition to all of these life-enhancing benefits, grapes contain one more compound which elevates from a great to a superfood.​
Resveratrol​
Resveratrol is a plant-derived compound that is found in the skin and seeds of the grape. It has been shown to have a powerfully positive effect on the cardiovascular system. It has the ability to inhibit the clumping together of blood platelets, making it a potent weapon in the battle against blood clotting the can lead to a heart attack or stroke.
Resveratrol interferes with several key processes that lead to tumors and has proven to be a key weapon in the fight against breast, colon and esophageal cancer.
Resveratrol has also been shown to have powerful anti-inflammatory effects. And studies have shown that it, too, acts to control blood sugar levels, therefore bringing down insulin and putting a halt to binge eating and cravings.​
Berries​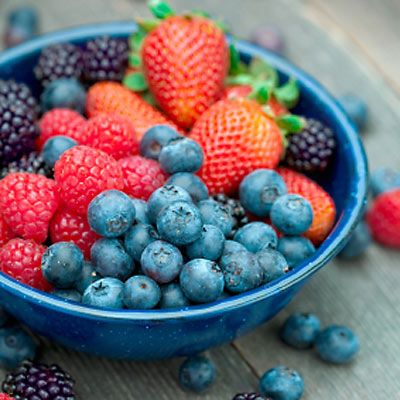 Scientists have recently discovered that berries are amongst the most powerful disease-fighting foods on the planet. That's because they are packed with antioxidants, which gives them their vibrant colors. The antioxidants in berries have been linked with lowering the risks of a number of cancers, in addition to helping with poor memory and countering the effects of old age.
Berries are also a great source of dietary fiber. Of all the berries, the number one disease fighter has got to be the blueberry. The antioxidants that blueberries contain help to reduce cholesterol levels, reducing the likelihood of heart attack and stroke.
Berries also have a high flavonoid count. Flavonoids are believed to have a beneficial effect on the cardiovascular system, having the ability to reduce cardiovascular risk factors. Blackberries, in particular, have a high flavonoid count.​
Apples
Apples are one of those familiar foods that could easily be taken for granted. If you're one of those people who have failed to appreciate the wonders of the humble apple, it's about time you sat up and took notice.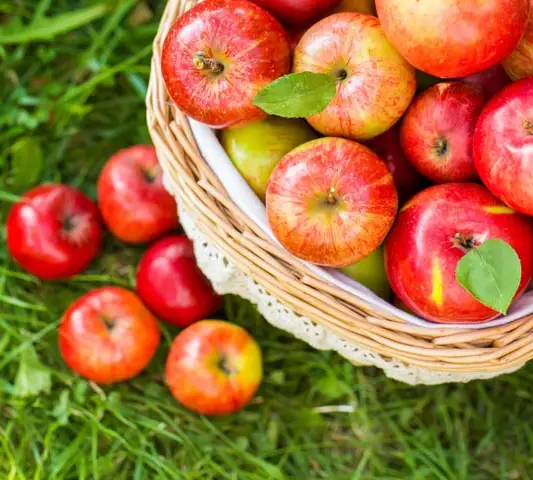 Apples are a powerful source of antioxidants. They are also a natural source of phytonutrients that promote the health of your bones.
They are also a great source of fiber, providing both soluble and insoluble forms. The insoluble fiber that is contained in the skin of the apple is extremely filling, making it a great aid to weight control. It also provides roughage, helping to prevent and overcome constipation.​
Apples contain pectin, which has the very useful ability of removing toxins from the body. It also alleviates swelling and soreness in the throat, making it a smart choice when you feel a cold coming on.
Apples are brilliant at helping to control blood sugar levels. They contain fructose, which is a natural fruit sugar. The high fiber content of the apple means that these sugars are released into the bloodstream at a very slow rate. This is a great aid in maintaining a steady supply of blood sugar levels. And that means that apples are a great aid in weight loss.​
Grapefruit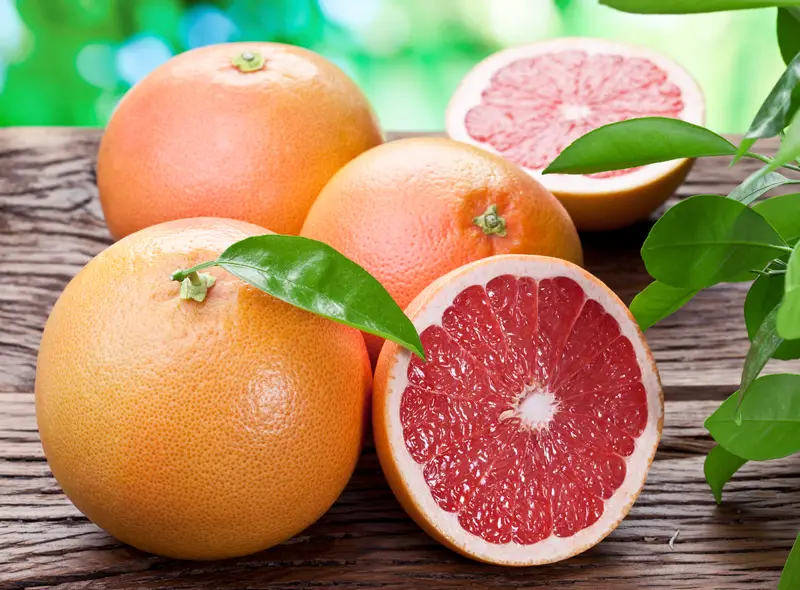 Grapefruit has been the subject of some very revealing studies in recent years that have revealed just how powerful it is as a fat loss stimulator. In a 2006 study, conducted out of the Scripps Clinic in La Hoya, a group of volunteers took half a grapefruit before each meal in comparison to a control group. The group who took the grapefruit lost nearly twice the amount of weight of the other group.
Grapefruit's secret weapon is its ability to control insulin. In turn, balanced insulin levels control blood sugar which, in turn, controls hunger. Since insulin is also a fat depositing hormone, it will also control the amount of fat which is being stored.​
​Grapefruit is also a great source of Vitamin C. It also boasts powerful cancer-fighting properties. Pink grapefruit, in particular, has also been shown to be very effective at lowering triglyceride levels.
Eating half a grapefruit every day should be a staple part of your nutritional program.
Enzymes
Texas Superfoods include nine different types of enzymes. Enzymes, such as amylase, are beneficial in the digestion of our foods. However, the manufacturers of this product do not tell us how much or specifically what type of enzymes are included. As a result, we cannot say if the dosage is sufficient to provide you with digestive benefits.
Each serving of Texas Superfoods contains 20 calories, 4 grams of carbohydrate, no fat, less than one gram of protein and 0.8 grams of fiber.​
Taste​
When mixed with water, the powder version of Texas Superfoods tastes quite a lot like acai berry. It is quite plain tasting but does produce a rather bitter and spicy after taste. This is similar to what happens when you eat ginger, without the actual ginger flavoring. Overall, then, the taste is of a very spicy acai berry.
The manufacturers do not actually recommend that you mix the powder with water. Instead, they suggest that you put it in with juice or a smoothie of your choice.​
What We Like​
Texas Superfood has a broad array of ingredients, especially when compared to the other products that are available on the market. It has 30 fruits, 25 vegetables 9 digestive enzymes, and 8 greens seaweed, wheatgrass, etc. It also has no artificial or synthetic fillers or sweeteners. It also contains a good amount of vitamins, including 100% of the RDA of Vitamin C.
What We Don't Like​
Texas Superfood tends to exaggerate the benefits of this product. It states that it contains all of the vitamins, minerals, fruits, and vegetables contained in a 'healthful intake of raw fruits and vegetables.' This could lead you to believe that this product could be taken instead of a day's worth of fruits and vegetables. However, that is not the case. There are a lot of vitamins and minerals that are not included in the product.​
Price​
The price of Texas Superfood comes to a little less than three dollars per day, which is on the expensive side. In fact, it is one of the most pricey green supplement products we have come across. Many competitor products, while admittedly not providing as extensive a range of fruits and vegetables, can be found for less than a dollar per serve.
Texas Superfood provides a 30-day risk-free trial when you purchase this product.​
PROS
Contains 55 fruits and vegetables
Completely additive free
Contains 9 enzymes
CONS
Expensive
Powdered form not very tasty
Misleading advertising
Summary
Texas Superfood is a rather expensive natural food supplement that contains a large number of vegetable and fruit extracts. However, not all of these are organic and the dosages are uncertain. This product will serve as an adequate supplement to a healthy diet, but will not replace fruits and vegetables as the advertising indicates.​
Subscribe to our newsletter