Myprotein Review – Does This Game Changing Company Live Up to the Hype?
updated January 1, 2019
Myprotein is a recent comer to the supplement market who have to garner quite a bit of attention lately. They do a lot of direct to consumer marketing online, with their products not available in stores. They have developed a reputation for both quality and value. In today's article, we've written a Myprotein review.
One of the great things about buying your supplements through Myprotein is that they are constantly running specials. That means that you can find some incredible bargains on their products.
Quick NavigationAbout MyproteinMyprotein ProductsImpact Whey Protein​Impact Whey IsolateProtein Bars​Alpha Men​MyProtein Cookies & BrowniesHurricane XSBCAAsSummary
About Myprotein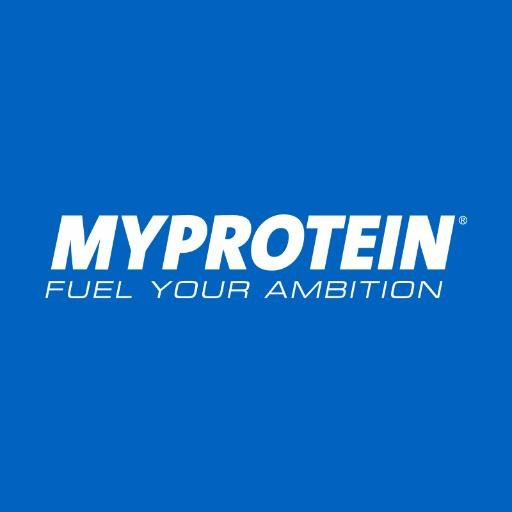 As part of this Myprotein review, we have to mention the company's history. It is a United Kingdom-based company who have been in operation since 2004. What started with the benefit of a 500-pound overdraft quickly took off in the U.K. By 2010 MyProtein was officially the Number One Sports Nutrition Brand in the U.K.
Over the past few years, Myprotein has been expanding internationally and have the goal of becoming the biggest sports nutrition brand in the world by 2020. They have established a reputation for excellent value, quality, and innovation. The product range has extended to cover all areas of the sports nutrition market.
According to the Myprotein website, it is My Protein's unique selling points that set the company apart. These are:​
They use only the finest quality ingredients
They have an unrivaled product range
They are exponents of cutting edge innovation
They offer the lowest possible prices
They provide first class customer service and logistics
Myprotein manufactures its products out of high-grade industry compliant factories. Their United Kingdom facility has received numerous accolades for quality and innovation. They can guarantee the highest quality and the lowest prices for three reasons:
Over 80% of their range is produced in their own production facilities
Their online business model cuts out the middleman to pass the savings directly to you the customer
They operate a 24-hour chat service from their website, which is staffed by a team of qualified nutritional advisors
Myprotein Products
As part of our Myprotein review, let's take a look at their key products and see how they stack up!
Impact Whey Protein​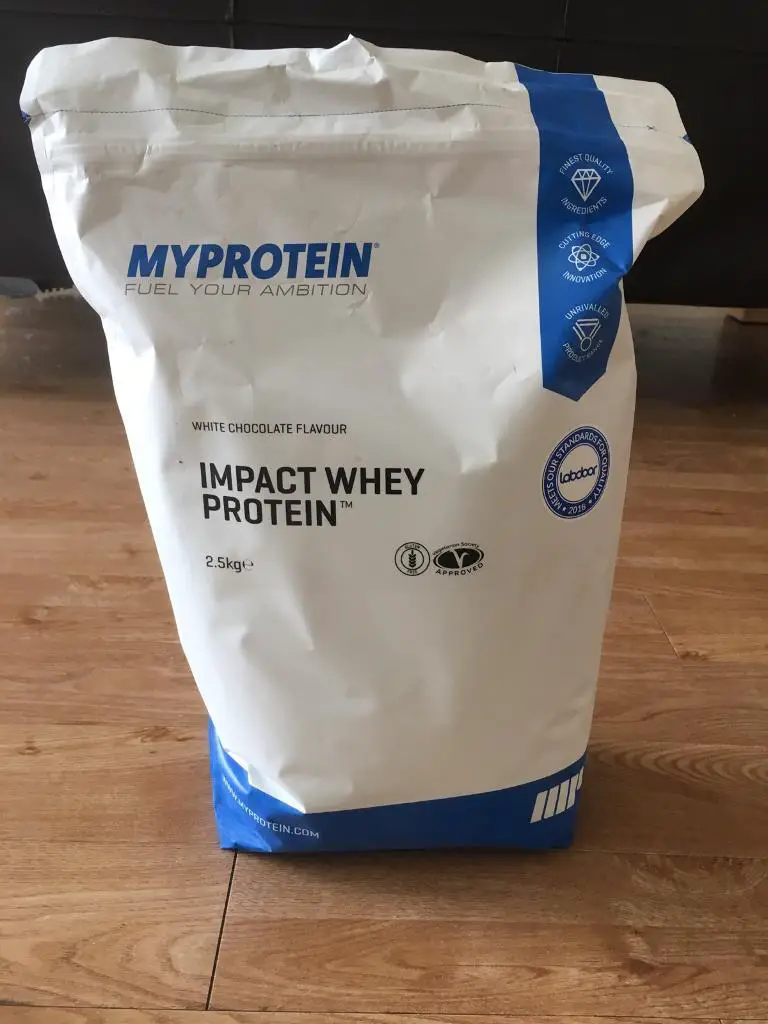 MyProtein Impact Whey Protein is the most popular product in the entire range. The first thing you'll notice about this product is the great flavor range that is on offer. It has some of the best Myprotein flavors. They have dozens of flavors, ranging from chocolate mint to raspberry. You can even get an unflavored version. They all taste very good.
Most of the flavors are sweetened with sucralose. Some of them, however, are sweetened with stevia, which is the healthier choice. All of the flavors mix pretty well in a quality blender bottle. They don't result in a clumsy mix and there is usually very little residue left in the bottom of the bottle.​
You get a high-quality protein with this product. It is mostly protein concentrate, which absorbs a little more slowly than an isolate, but this is not a big issue for most people. However, if you're specifically after a whey isolate they do sell that as a separate product. The protein content and proportions do change in accordance with the size and flavor that you get. Most of the time 80% of each scoop is protein, which, while being less than some of its competitors, is still not bad.
The price is another major benefit of the Impact Whey Protein. Even though the list price is very competitive, regular discounts bring the price down to what is pretty hard to beat the price.
Impact Whey Isolate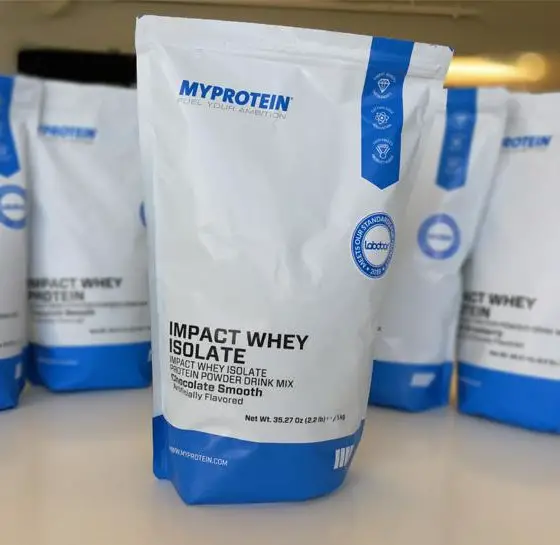 Impact Whey Isolate comes in a bag, which makes it great if you are traveling. It takes up a whole lot less room than a tub would. The ingredient label on this product is refreshingly absent of added fillers and flavorings. Instead, you will find whey protein isolate, cocoa powder, natural flavoring, soy lecithin, and sucralose.
Protein Bars​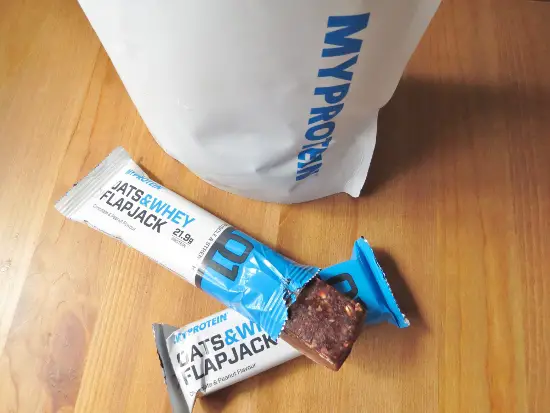 Myprotein has a good range of protein and meal replacement bars. Their High protein Bar provides you with 30 grams of protein in a blend of fast and slow release (whey and casein) proteins. It is also high in fiber and has 23 grams of carbohydrates, making for an ideal snack. This bar is also very low in sugar. It is available in four flavors including chocolate orange
There is a vegan protein bar option, which is ideal for both vegans and vegetarians. This gluten-free bar provides you with 13 grams of protein in each 80-gram bar. Unlike your typical hard protein bar, Myprotein High Protein Bars have been specially designed to provide a high quality soft centered, low sugar alternative. This product has recently been reformulated to provide an improved texture and two extra flavors.​
The MyProtein Pro Bar Elite is a 70-gram bar that is made from a blend of whey protein concentrate and milk proteins, making for an ideal in-between meal snack. This bar has been designed so that it conveniently fits into your pocket, bag, car glove compartment or simply in your hand, making sure that your protein demands are met no matter where you happen to find yourself.
The exclusive Dark Chocolate berry flavor is delicious! Each MyProtein Elite bar provides you with 26 grams of protein, 22 grams of carbs and 3 grams of fiber while being very low in sugar content.
MyProtein Protein Wafers are a good example of the innovation in the product range that sets MyProtein apart. These wafers are high protein snacks with a velvety protein filling coming from a blend of milk protein isolate and whey protein isolate to deliver a deliciously tasting wafer. They come in six flavors, including Cookies and Cream and Chocolate Hazelnut. Each serving provides you with 15 grams of protein, making them an ideal pre or post workout snack option. They contain 60% less sugar and 20% less fat than your everyday supermarket wafer.​
Alpha Men​
MyProtein Alpha Men is an ultra-formula of essential vitamins and minerals that provides all of the supplements that the active man needs. The formulation includes:​
Calcium – calcium is vital for bone strength and maintenance, as well for muscle function, and neurotransmission.
Vitamin D – this vitamin contributes to normal blood calcium levels.
Selenium – selenium contributes to the proper functioning of the immune system as well as the thyroid. It is also a protection against oxidative stress.
Vitamin B5 – this vitamin helps to restore energy and offset fatigue.
Biotin – it is vital for normal psychological functioning.
Alpha Male comes in capsule form. The recommended dosage is to take 2 tablets in the morning and another two in the evening with meals.
MyProtein Cookies & Brownies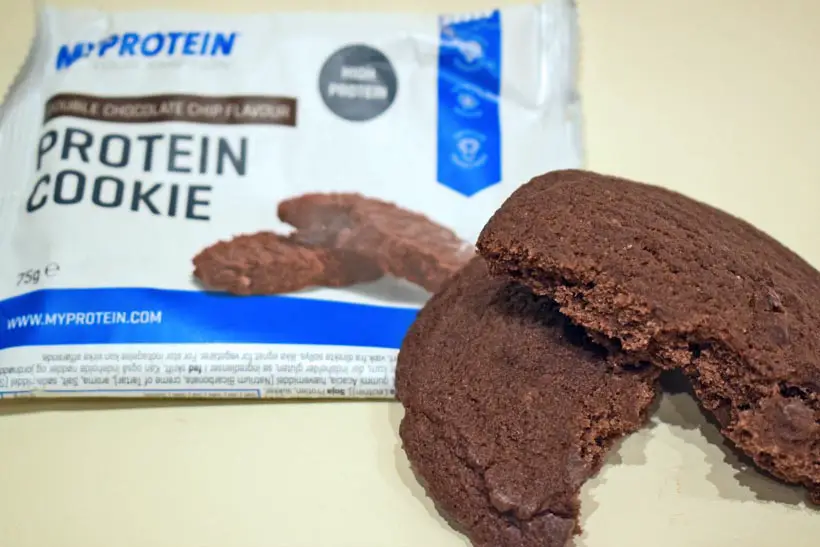 The Myprotein Cookies and Brownies are a great addition to the product range. While individual tastes differ, you will probably fall in love in with one, if not both, of these products. The brownies are a little less sweet and a little blander than the cookies but, when you add a bit of peanut butter, they taste great. Both of these products do use milk protein. Each cookie provides you with 37.5 grams of protein and just 20 grams of carbs per cookie. The brownies have 23 grams of protein and 28 grams of carb per brownie.
Hurricane XS
Hurricane XS is Myprotein' super post-workout recovery shake. Its all-in-one formula contains 30 grams of high-quality protein, made up of a combination of whey protein concentrate and isolate, carbohydrates, creatine monohydrate, and HMB. These are the essential nutrients that your body craves after a grueling workout session.
The high protein content will contribute to the growth and maintenance of muscle mass, while the carbs you get from dextrose and oats will refill depleted glycogen levels in the muscle cell. Also, 5 grams of Creapure Creatine, which is the purest form available of creatine monohydrate, will increase your strength gains in successive bursts of shorter high-intensity exercise.
BCAAs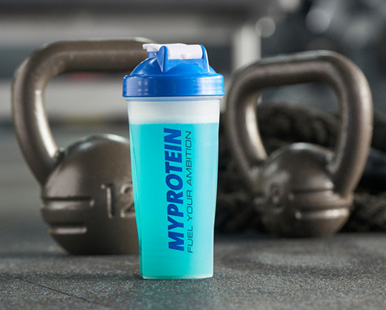 Myprotein BCAA's contain the three key amino acids that you need to build muscle, get stronger and recover more effectively from your workouts. These are leucine, valine, and isoleucine. Myprotein provides you with 15 options when it comes to BCAA's, offering the widest selection that we have ever come across.
Their showcase BCAA product contains the branch chain amino acids in the optimal ratio of 2:1:1 in terms of leucine, isoleucine, and valine. This product has been ranked A Grade by independent tester Labdoor for both quality and value. Each serving provides you with 2 grams of leucine and one gram each of valine and isoleucine.
Summary
In this Myprotein review, we've tried to cover all of the essential information you need to know about this supplement, such as is Myprotein good? Myprotein is a protein source that you need to become familiar with. The quality is generally high and value can be outstanding. Everything tastes really good, too. They may not have technically the best protein in the market, but when you weigh everything up, they are highly competitive on all fronts. If you haven't already discovered Myprotein, check them out now. We hope our Myprotein review has helped you!
Most Read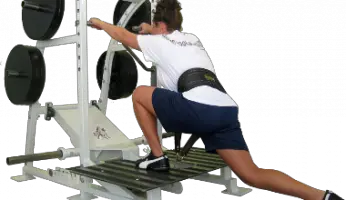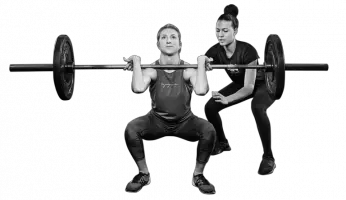 Subscribe to our newsletter