Top 10 Ankle Wraps, Straps and Sleeves Reviewed
last updated:
Feb 12, 2020
The difference between good and excellent ankle support can make the difference between functional ankle mobility and a painful exit from the gym.
Getting it right means that you've got to scour the entire market, including ankle wraps, straps, and sleeves. Fortunately, we've already done the heavy lifting for you. In this article, we review the best ankle wraps, ankle straps, and supports on the 2019 market. Be sure to check out all the great information about the ankle wraps we have here for you!
In a Hurry? The test winner after 17 hrs of research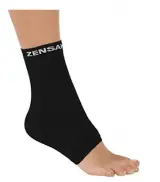 Zensah Ankle Support
Why is it better?
Unique ribbing pattern
Targeted ankle compression
Very flexible
44
Researched Sources
3k
Reviews Considered
17
Hours Researching
14
Products Evaluated
Comfort
Stability
Support
Value
By Default
10 Best Ankle Wraps, Straps and Sleeves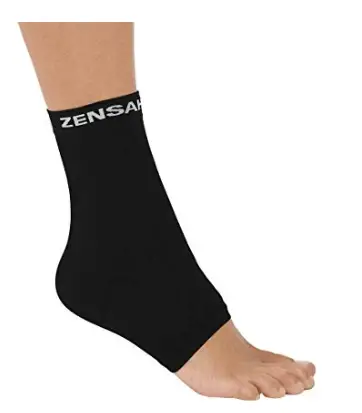 Unique ribbing pattern
Targeted ankle compression
Very flexible
Doesn't feel tight enough
The Zensah ankle support features a unique ribbing pattern on the sole which is designed to enhance plantar fasciitis support.
It does this by compressing the plantar fasciitis ligament. Targeted compression is directed to the ankle by way of an original horseshoe shape.
Read more
It very effectively boosts circulation, oxygenation, and nutrient supply.
The Zensah sports ankle wraps provide you with maximum compressive support without restricting your range of mobility. It is so unobtrusive that you comfortably wear your running socks over the top of the sleeve.
You'll soon forget that you are even wearing it. This support is made from the most advanced moisture-wicking material available, so you know that it won't overheat, build up a sweat or slip while you're training.
Exact support for exactly when you want it.
2

. Copper Compression Recovery Ankle Sleeve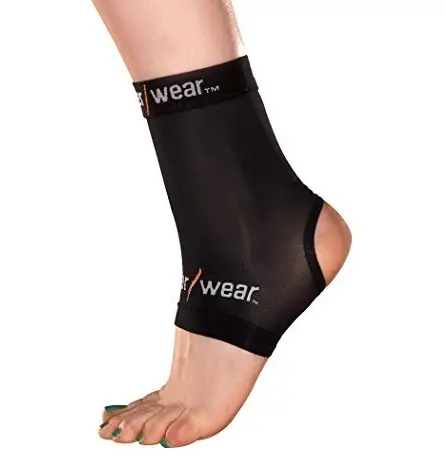 88% copper nylon
Graduated compression
Flexible
The copper compression ankle recovery sleeve is copper-infused lower leg support that provides you with the ultimate blend of compression and copper relief.
If you are searching for effective support and fast lasting relief, think about trying this. This brand has established a reputation for putting out very good compression products.
Read more
Unlike many suppliers who claim to have copper infusion then supply a low percentage, this copper ankle support is made from 88% copper nylon.
Copper infusion is a proven method of bringing relief to nagging ankle pain. Combining it with graduated compression allows for quicker relief.
Copper compression ankle support sleeves have a higher rate of compression at their base, reducing as it makes its way up the ankle.
It very effectively improves the circulation and oxygenation to the area. Also, these sleeves are flexible enough to allow you to perform a range of movements without restriction.
3

. Shock Doctor Ankle Support Sleeve with Compression fit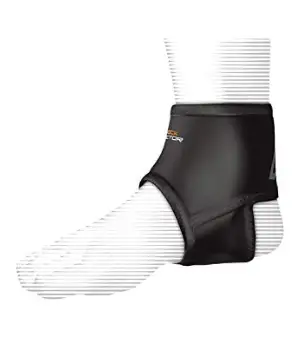 Low profile
Double strap
N-Txs compression neoprene
The Shock Doctor neoprene ankle sleeve is low profile support with a built-in wrap.
If you need a moderate amount of support along with joint alignment, this is the product for you. It is made from a lightweight, breathable mesh fabric and N-Tex compression neoprene.
Proven track records and popular for use across the spectrum of athletes, the support is good, reliable and this also aids with stability due to the good level of support
Read more
It provides you with a very light, breathable support that is both flexible and compressive.
The Shock Doctor neoprene ankle wraps come with a pair of multi-directional straps, meaning that you have complete control over the amount of pressure that it applies.
The anatomical design conforms to your foot, providing the ultimate mix of comfort and functionality.
It also features odor-reducing technology and has moisture-wicking properties. A secure Z-grip strap enclosure ensures rigidity.
4

. Compression Ankle Strap Brace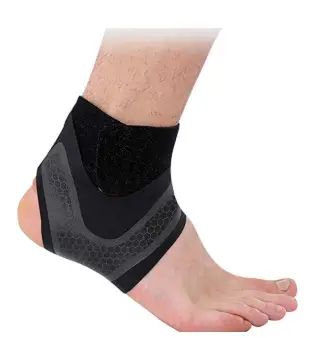 Breathable mesh fabric
N-Tex compression neoprene
Very lightweight
The elastic breathable wrap is made from a blend of nylon and polyester to deliver a lightweight, stretchable material that is extremely user-friendly. The breathable mesh makes it airy and sweat resistant so you won't have to contend with the wrap bunching up or slipping due to sweat build up.
Read more
Compression neoprene provides you with a graduated compression to increase oxygenation and compression.
Elastic, breathable wrap will fit any size ankle, providing the therapeutic warmth needed to facilitate recovery without restricting natural movement.
It does a very active job of protecting the ankle from side to side torsion. This wrap is so comfortable and lightweight that you can wear it over your shoe.
The wrap is 2.95 inches wide and 27.5 inches long.
5

. Bracoo Breathable Support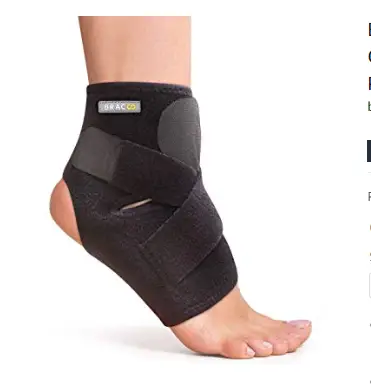 Open heel design
Extremely breathable
Ergonomically contoured
The Bracoo Breathable Support is a neoprene ankle support with an open heel.
It allows for a max range of movement during training and sport, while also allowing for optimal breathing. At the same time, this sturdy brace provides the support that your bones, tendons, and joints need to keep them safe.
Read more
It is made from lightweight neoprene material and supported by heavy-duty velcro strapping.
The Bracoo support has been ergonomically designed to contour to the shape of your foot.
It makes it a very comfortable aid to wear. Your ankle wraps will work equally well on both feet, delivering the arch support you need while still allowing for the lateral movement you need to perform naturally.
6

. Futuro Comfort Lift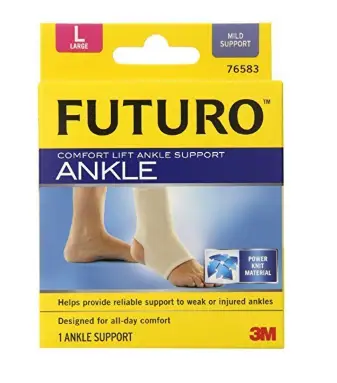 Dual stretch power knit material
Very lightweight
Open heel
The Futuro Comfort Lift is constructed from dual stretch power-knit material that is exceptionally lightweight.
It is also extremely flexible, molding to the shape of your foot without inhibiting your freedom of movement.
Read more
This support is ultra-breathable, meaning that you don't have to contend with sweat build-up, overheating or lateral movement while you're exercising.
The open heel design of the Futuro Comfort boosts the mobility of this support while enhancing its breathability and moisture-wicking potential.
It also features a clever comfort zone in the heel area to prevent the bunching that you get with lesser brands. This minimalist nature of this support allows you to wear your sock and shoe over it easily.
7

. MedSpec ASO Ankle Stabilizer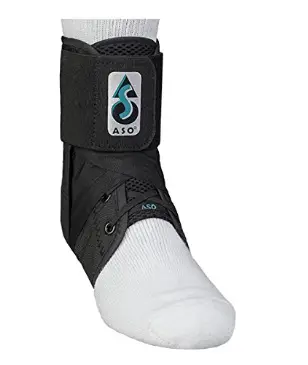 Figure 8 strapping pattern
Elastic cuff enclosure
Low profile
The ASO stabilizer strap surrounds your ankle in a complete figure 8 pattern to provide the maximum protection possible.
It provides a ballistic nylon boot to support you throughout your entire day.
Standard design with a good amount of support, which can be worn for long periods.
Read more
It features an elastic cuff enclosure, complete with heavy-duty velcro to provide a very secure fit. Laces and stabilizing straps add to the compressive support that the boot offers.
Finger loops help you to tie the laces more securely.
The ASO stabilizer lace-up ankle support has a low profile, making it unobtrusive and lightweight. It is surprisingly breathable, featuring moisture-wicking and anti-odor properties. These braces are unilateral so that they will fit either foot.
A contoured tongue provides for an exceptionally comfortable fit.
8

. Mueller Adjustable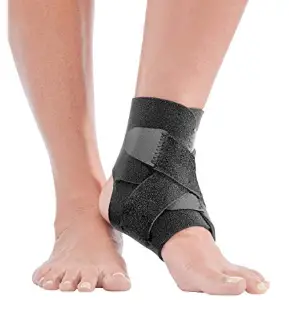 Criss cross tension straps
Sectional design
Open heel
A little small for one size fits all
Mueller adjustable supports feature an exclusive design to minimize the risk of slippage and lateral movement during activity.
It also provides for a custom fit to allow for maximum wearing comfort. There is minimal irritation or chafing, with the lightweight elastic material having anti-odor and moisture-wicking properties.
Read more
The open heel design makes this an efficient support which provides for free and easy range of motion.
Mueller supports feature criss-cross tension straps to allow you to control the level of tension that is applied to the lower leg area. You won't get any bunching or sweat build-up with its lightweight design and ergonomic profile.
These ankle protectors are bilateral so that they can be used on either foot.
9

. Ace Knitted Ankle Support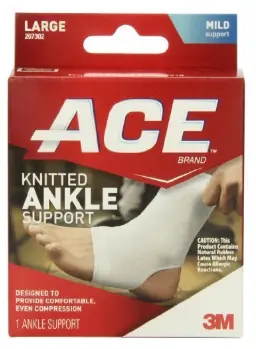 Seamless design
Mild level of compression
Dual stretch power-knit material
Dual stretch power-knit material
The Ace knitted ankle support features Aces' unique seamless design to provide for an amazingly comfortable fit. It is ergonomically contoured to the shape of your foot.
It provides maximum support without compromising mobile integrity.
Read more
This support provides a mild level of compression and heat retention. It makes it the ideal choice for minor sprains, strains, or arthritic pain.
The ACE support is made from breathable dual-stretch power knit materials to provide the most durability and functionality.
A comfort panel has been fitted behind the heel to eliminate the bunching, which is common with lesser products. There is no rubber latex material in this product.
10

. Medical Compression Breathable Ankle Brace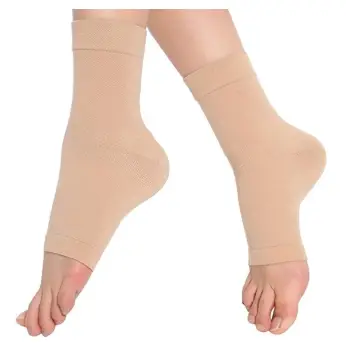 Quick and easy to use
Offers standard support
Lightweight support capabilities
A thin medical brace for the ankle giving compression and relief.
Good for Plantar Fasciitis and Sprains, Achilles Tendonitis, lightweight support used for minor sprains and elderly people looking for standard support through an easy to use product.
The material has anti-bacterial potential, it's breathable and made from a combined weave of cotton with lycra.
Read more
This product has a lot of flexibility but also gives support and offers warm compressive support.
It can give some relief for the foot-well while also protecting and providing ankle support. It can bring comfort when worn during exercises or for older adults its good for wearing during daytime walking.
Not designed for running or other more intense exercises, this is the type of product that is right for those quick needs when spraining an ankle.
A budget product with a fair degree of performance.
Criteria Used for Evaluation

Comfort
Comfort is very appreciated
During the review process, we compared an excellent range of products and looked for comfort as this must be a prominent factor for ankle support.
Depending on the cost of the product, the comfort factor does vary, and it does seem that when you pay more than you will get better comfort. The materials used for ankle supports can significantly, and so can the design. Some products offered a more solid rigid support, and this is because they are better for stability, support, and protection around the area of the ankle.
It was evident that for products offering long term support to aid recovery, the price does climb, but so does the level of effectiveness.
We chose ten products, and our choice represents the varying levels of different support needed and the likelihood of how long the support will be needed.

Stability
A secure ankle gives stability
The aim of ankle supports is very clear when a person has an ankle sprain or another ankle injury/problem; they do lose stability, the loss of stability will vary depending on the level of the ankle problem.
Therefore, the current market offers many types of ankle support products, and it is up to the buyer to gauge which one she/he needs for support, protection, and pain relief.
Ankle supports are not just useful for athletes, older adults often experience ankle stability problems, and so our review has produced a few models who work for both, the elderly and the active sportsperson.

Support
The need for support should be temporary
The review showed a lot of evidence for support designed into these ankle support models.
The options for support all share the same objective through the approach can vary depending on the product, for example, a wraparound somewhat bandages style ankle support offers a different approach when compared to ankle support which is either slipped on like a sock or strapped into place.
This variety of methods offered means that buyers get a good range of choices, and they can select an ankle-brace which offers support via a method with which the user prefers.
We selected ten good models for support and ve factored in products that take several different approaches for how support is provided.

Value
Our review criteria looked at the value in terms of how well each product met the requirements through which we carried out our comparative review.
Comfort
Comfort was a constant factor, and we were satisfied with the levels of comfort offered in comparison to the price of a product and its ease of use.
Stability
We chose the top ten with stability descending in order of preference from the number 1 product, down to number 10. It does not detract from the stability value of each model; it simply reflects the purpose, design, materials, and the level of stability for which the product is designed.
Support
The same can be said for support, the higher the product appears on our list of 1 to 10, the more a higher level of support has been designed into it for use. The more problematic the ankle problem, the higher the support value.
Value
Looking at value from a cost perspective, the review chose a range of products which do vary a lot in cost, as usual with all products, the higher the cost, the higher the number of features and performance. We even included a few near budget products which still offer, stability, comfort, and support.
Expert Interviews & Opinions
Most Important Criteria
(According to our experts opinion)
Experts Opinion
Editors Opinion
Users Opinion
By Default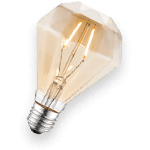 Materials
It is very advisable to look at materials when choosing something to wear for ankle support, the materials work with design and will directly influence the durability, effectiveness, and overall purpose of ankle support.
If your ankle problem is mid-range or higher than you should apply this to the type of product you choose, a problematic ankle-high rate as a huge problem deserves support and stability and protection from a very well designed, safe, tried and tested brand product.
Take some time to research these types of products, think about your needs, for example, if you are a runner than research those products which are specifically for runners.
It is also a good idea to get input from an expert/professional, think about talking to your doctor or an experienced physio-therapist.
Don't Delay
If you are experiencing signs of ankle problems you should at least get a medical professional to assess your ankle, the longer you delay, the higher the possibility of the problem becoming a lot worse and more difficult to put right.
The expression prevention is better than cure certainly applies in this situation.
Frequently Asked Questions
q:

Do ankle braces hinder?

a:

There will be a degree of impact on how well a sports person can perform while using an ankle brace; the brace supports either because of an injury or other reasons which are already affecting performance. Perhaps less able to perform but certainly safe and protected.
q:

Any negative influence on circulation?

a:

Only if you over tighten the ankle support, you need to assess how supportively you tighten it with it being detrimental to your circulation. Some believe the ankle support needs to be very tight to be effective; this product is not designed in that way. Fit it to your ankle, so it feels comfortable and not overly tight.
q:

Will I get 100% stability

a:

No, you will get a good level of supportive stability depending on the model and features which you use. You will get a lot of support, but you also need to remain attentive towards judging your stability.
q:

One ankle injured buy should I wear two supports?

a:

It is a judgment you will need to make; if you are doing regular exercise and you feel your ankle injury is putting out adverse effects on the performance of your other ankle, you could consider wearing two ankle supports while you go through stages of recovery.
q:

Can ankle braces cause flat feet?

a:

There is not any definitive "long term" research to deny or confirm this. There are certain types of braces which can alleviate flat feet issues to a certain degree, though curing flat feet is not a certainty.
q:

Can i wear an ankle wraps under my socks?

a:

This question is often asked. If you are wearing a bulky ankle brace you can, if the sock will fit over it. A light, thin ankle wraps will fit under a sock. Generally, the decision is up to the person wearing the brace. There aren't any medical reasons to say either way is better.
Subscribe to our newsletter