The 10 Socks for Sweaty Feet Reviewed and Rated
last updated:
May 20, 2020
Those sweaty feet can be frustrating and a little embarrassing. You might change your socks regularly, wash your feet frequently, and take your shoes off when you can, and still, they are damp from overly sweaty feet. To tell you the truth, the main problem is probably in your socks. If you can find the right socks it could help a bunch in keeping your feet comfortable and dry. Many are designed to absorb, so you want to pay attention to the material they are made of. In this article, we are taking a look at the best socks for sweaty feet that are on the market to help people who deal with the frustration of sweaty feet.
In a Hurry? The test winner after 22 hrs of research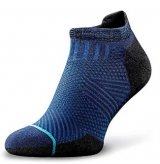 Rockay Accelerate Running Socks
Why is it better?
Made with organic merino wool
Secure elastic top
Reflective logo on the back of sock for safety
In a
Hurry? Editors choice: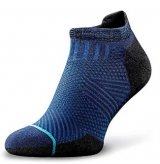 Test Winner: Rockay Accelerate Running Socks

20
Researched Sources
11k
Reviews Considered
22
Hours Researching
14
Products Evaluated
Features
Materials
Breathability
Durability
Comfort
By Default
10 Best Socks For Sweaty Feet
Criteria Used for Evaluation

Features
The socks on this list are specifically designed to help you combat sweaty feet. They do this with different kinds of fabric technology that keep the moisture away from your skin and allow it to dry quickly. They also work to keep away odor and bacteria. They also keep moisture at bay with special ventilation systems that help improve the airflow in the socks to keep your feet dry and comfortable. Many are made with mesh panels to help as well.
These socks have other helpful features as well. Some come with reflective logos so you can be seen easier by cars if you are running at night. They come in different colors to match your taste and your outfit. The socks also come in different lengths from crew to ankle to no show, any size to match your preference.
Comfort and durability are also important with these socks as well as any sock for that matter. These socks have support around your arch and good padding on the bottom of your feet, especially at the heel and toe area so they will stay comfortable and durable. They have elastic tops or tabs to help keep your socks in place so you can focus on getting some good exercise. There is also special attention taken around the toe seams to make sure they not irritate your feet and cause discomfort or blisters. Some of the socks have padding around the toes as well.

Materials
These socks are composed of many different kinds of materials that are designed to keep your feet comfortable, protected, and free of sweat. Wool is a great choice because of its soft texture on your skin. It is great insulation, keeping your feet warm in the winter weather and cooler in the summer. Wool works well with sweaty feet since it is more absorbent than a lot of other fabrics. It is also great at staying dry. The fibers in the wool trap moisture inside the fiber. It will not get waterlogged. Merino wool is especially effective.
Merino wool is one of the most effective varieties, a fiber that is grown from merino sheep. It can absorb about 35 percent of their weight in moisture before they get damp. They also have antimicrobial properties so they will deter the growth of bacteria and help prevent odor. This wool is soft and fine so it is not irritating or scratchy on your skin.
Some of the socks are made with Coolmax fibers. It is a synthetic fabric that is polyester-based. It is found in a lot of major brand socks. These fibers are usually mixed with nylon, wool, cotton, or sometimes spandex. It is engineered to take the sweat off of your feet. Each fiber has four to six channels to wick away the moisture. Then it is transferred to the surrounding fabric to be absorbed. It dries quickly and is very durable. It discourages bacteria.
Some socks for sweaty feet are actually made with bamboo fiber. As strange as it sounds, the bamboo fiber is some of the best material to take care of sweaty feet. Even though bamboo is rigid, the fibers are soft and flexible.
They are great for sweaty feet because they are extremely absorbent, even more so than cotton. They can take a lot of moisture without getting overly damp. They also have thermal regulation properties to control the temperature of your feet when they need it.
Bamboo fibers are also great for discouraging bacteria or fungus to get on your feet so they stay smelling fresh. They are gentle and soft on your skin. Thanks to modern technology, we can now spin metal into the fibers of the material.
They are durable yet soft. The main advantage of this is the amazing antimicrobial properties of metals. They have strong agents to fight bacteria and cut down on the odor normally associated with sweaty feet. Metal ions are also good at wicking away water from your feet by attracting polar water molecules. Copper, silver, and titanium have all been used in socks. Metal fibers in socks, especially copper, can be good for the skin because they help your collagen levels.

Breathability
Maybe the biggest requirement of socks designed for sweaty feet is that they be breathable. A lot of the different materials are made to be breathable and work to keep moisture away from your skin. Cotton is very breathable and bamboo is even more so.
A lot of these socks also have mesh areas which are extra light to let your skin stay dry. There are also ventilation channels that keep the airflow going through the material and help keep your feet cool and comfortable.

Durability
When you are working out, it is your feet that take the biggest beating. Your socks need to be designed to take it, and to protect your feet from the impact. We want socks that have a reinforced bottom especially in the heel area where most of the impact happens.
You need socks that are not going to break out in holes after a long walk, an intense workout, or some frequent washes after a sweaty day. The material needs to be a blend that is not going to shred easily or pill after being washed. It needs to not be susceptible to odor, bacteria, or anything else which is going to tear your socks down.
The seams need to be sturdy enough to stay together easily without being too bulky where they are going to stand out and irritate your toes. The elasticity needs to be secure and strong enough to keep your socks in place no matter what kind of workout you are doing. They should be able to hold their shape wash after wash.

Comfort
If you are going to talk yourself into wearing a certain pair of socks and using them on a regular basis, they have to be comfortable. They need to be made out of a quality material that is soft and not itchy on your feet, something which is breathable enough to keep your sweaty feet dry and free from odor or bacteria. Merino wool or cotton are especially good for this.
You want socks that are well padded. There should be some cushioning on the bottom which will help absorb some of the constant impact of your feet against your shoes and the ground. You want to have padding on the forefoot of the sock as well to keep your feet protected and around the toes to keep them comfortable. Also, make sure the seams are not bulky and irritating to your toes.
You also want socks that are going to take care of your arches and fit anatomically around your foot. They need a little compression support and be kept protected and secure. You want socks that will spoil your feet, not in a sweaty smelly way, but in a cushioned and protected way.
Expert Interviews & Opinions
Most Important Criteria
(According to our experts opinion)
Experts Opinion
Editors Opinion
Users Opinion
By Default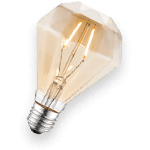 Other Ways To Avoid Sweaty Feet
It is important to find good sweat-wicking socks to tame smelly stinky feet, there are other ways you can help your feet as well. Wear fresh socks every day. Sweat which is held in yesterday's socks can be a breeding ground for all kinds of bacteria. You might even think about keeping an extra pair of socks with you at work or school so you can freshen up your feet if you need to. There are also several foot powders you can use to help with sweat and odor. Be sure to wash your socks in hot water to clear and sterilize the fibers and then let them air dry.
Avoid Cotton
Cotton is material and breathable which is definitely beneficial. They are lightweight and comfortable, but if you have a problem with foot sweat there may be an issue. Cotton does not wick away moisture. It absorbs it, so if you have overactive sweat glands in your feet this may be an issue. Cotton tends to retain heat, so you do not want a lot in your socks. Bacteria also loves moisture and warmth. The bacteria, sweat, and odor are absorbed into cotton until they are washed so that is something you want to consider when choosing your socks.
Other Factors to Consider

Effectiveness
Keep in mind you are looking for socks that are going to take care of your sweaty feet, so you want socks that have moisture-wicking material. They should be made of a material that is going to keep sweat and odor away from your skin. They should also be designed with air mesh and ventilation channels, features like that which are going to keep the air flowing and keep your feet dry and comfortable.
Frequently Asked Questions
q:

Do synthetic socks make your feet sweat?

a:

The quick answer is YES. Synthetic socks are not going to do your already sweaty feet any favors. Nylon, plastic, polyester, or other synthetic linings will not let your sweat evaporate. It will not absorb it either so your sweaty feet tend to stay wet. If the socks are tight this can even worsen this effect. Athletes often prefer polyester because it keeps the sweat away from your skin so blisters are prevented.
q:

What are the benefits of Merino wool socks?

a:

Merino wool socks are perhaps the very best socks to help with sweaty feet. They absorb plenty of moisture while still feeling dry against your skin. The moisture is trapped inside the fiber so microbes are blocked from feeding on sweat. It also helps to evaporate sweat. It takes much longer before this material begins to feel damp.

These socks stay warm when they are wet and they dry quickly. You can also take your shoes off to let your socks dry. You do not have to worry about odor. This type of wool is anti-bacterial by nature.
q:

What are liner socks?

a:

Liner socks are worn inside your regular socks and are made from special materials. They are designed to give you better comfort as well as other benefits. Polyester sock liner keeps sweat away from your skin and locked in the sock. Thin liners worn with a wool outer sock are popular with people who have sweaty feet. They give your feet comfort and keep them dry, as well as reducing odor and preventing skin maceration.
q:

What are covert thread socks?

a:

Covert thread socks are military socks that are designed for harsh conditions and climates. They are good for sweaty feet. These socks are sculpted and well-cushioned, designed specifically to take care of your feet in extremely cold or hot climates. The acrylic and wool blends will help to keep your feet dry and prevent them from blistering when you sweat a lot and spend a lot of time on your feet.
q:

How can I stop sweating so much?

a:

There are a few lifestyle changes you can make which might help. You can stay away from triggers like alcohol, caffeine, and spicy foods. Wear more loose-fitting clothing and avoid wearing synthetics when you can. Wear socks and shoes made with natural fabrics that keep the moisture away from your skin like linen, cotton, or bamboo. Make sure you regularly change your clothes and launder them properly to avoid any sweat patches or body odor.
Subscribe to our newsletter