Top 10 Compression Socks for Running Reviewed and Rated
last updated:
Mar 25, 2021
Many runners think that soreness and aching lower leg muscles are part of the price you have to pay for progress. In some cases, they are. However, we have something for you today that can change the game altogether.
Do you suffer from shin splints? Do tired; achy feet have you down in the dumps? How about numbness or tingling? Of course, you should always consult your doctor first and foremost. You might find, however, that they suggest a pair of really nice running compression socks!
Compression socks for runner provide relief, and protection, from some pretty common injuries. We'll get into the "How?" and "Why?" in the criteria section. We're gonna lay out our top ten and why we love them so much!
Be sure to check out all the great information about the best running compression socks have here for you!
In a Hurry? The test winner after 5 hrs of research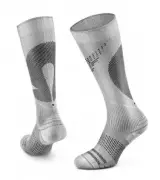 Rockay Vigor
Why is it better?
Graduated compression help reduce recovery time
Consistent fit throughout
Constructed from recycled materials
Improves blood flow during longer distance runs
30
Researched Sources
9184
Reviews Considered
5
Hours Researching
10
Products Evaluated
Compression
Durability
Comfort
Effectiveness
Breathability
By Default
10 Best Running Compression Socks
Criteria Used for Evaluation

Compression
You would expect compression to be one of the elements we took into account. As a result, it was the first piece of criteria used to evaluate all of the designs in our line up.
Compression is of utmost importance because of the relief it brings. It reduces swelling, increases blood flow, and provides near-immediate results. Compression is used in so many different treatment methods. Most doctors prescribe a wrap for general sprains and injuries.
It does this by pushing your blood back up through your body. Your extremities are the first place to look for problems with blood flow because of their position about your heart. The further away something is, the longer the trip back. It's the same idea when you get frostbite- the first part of you to feel the effects are your toes and fingers.
Keeping your blood flowing is unquestionably essential- especially for athletes! Compression isn't just about easing pain and cramps (although it does that, too, no doubt!). It's also about encouraging your veins to do a better job and to keep things moving as they should.
Your veins have to exert extra pressure to get blood down to your feet... and then when it starts flowing back up the socks act as a booster to shoot it on up to your heart. It's that easy!
So, if you suffer from cramping feet, or plantar fasciitis, this is the ultimate cure for sore feet. That's why we crafted this list for you today!

Durability
Do you know what the only thing worse than a product that doesn't work? A product that wears out before it's time. Durability is a crucial aspect to take into account. You need to know that they aren't going to wear out on you just before your big race, for example.
While wearing out isn't quite as important when you're just working out at home, it is super important for those who do some of their workouts outside the home. Having them wear out when you're out and about means having to deal with them being uncomfortable and damaged. It can also cause blisters if the material has become too thin.
There are quite a few factors used in determining how durable.
You can rest assured that we've selected highly durable products that will stand up to the test. You'll be pleasantly surprised by the life you manage to squeeze out of them!

Comfort
Comfort is obviously super important for anything that you are going to be wearing for long periods of time, and even more so for anything you are going to be running in. After all, they're the material between you and the shoe. You're feeling the immediate effects of your movements through your running compression socks.
We specifically looked for cushioned options, which give you an additional form of support. There are quite a few thin ones, however, since some people prefer them. If your sneakers are of high enough quality, it may not matter so much. Everybody has their tastes, however, and a snug fit may suit you.
Padded heels are also an excellent addition. They lessen your chances of developing heel-related pain, one of the most common complaints of runners. The added compression-only aids you further! A well-padded heel is worth its weight in gold.
Remember that if the sock is too thick, it may overcrowd the shoe and cause even more compression. It can be detrimental to overall foot health and your ability to continue your workout.
Cushioned socks also offer a benefit for people who are between sizes. Adding that extra material can secure your foot in the sneaker. Prefer to move to the size down? Thinness aids in your comfort in that case.

Effectiveness
Efficacy is the best determiner of success. It's the only one. A design is only as good as how effective it is. The best tool you have is the reviews of those who have some first-hand experience.
Combing through reviews to find out exactly where a product has gone wrong gives us a great idea of how effective it's going to be.
We made sure to figure out which products are all hype and no hope. Companies can talk a big talk about how great their designs are... but it's easy to spot the flaws. People are great at finding them, after all, when their health is so deeply involved!
Efficacy can also be determined by looking into the claims and science behind the product. As we said, the hype is one thing, but the proof is another. Many companies will put down claims about the technology used in manufacturing. Take careful consideration when you look over these things.
Some things to ask are: "Is this backed by science? Is it just a bunch of gibberish? Do they have studies to prove it?" While there are many who put down ridiculous claims (or fun terms to fool you!), there are just as many brands that care. The ones that talk about the studies are the real deal. It's even better if they mention that real physicians had a hand in the design!

Breathability
And, lastly, we come to breathability. There is little more critical to running compression socks in general than breathability. You need to make sure that airflow is circulating throughout your activities. The build-up of sweat can cause quite a few problems; blisters, chaffing, irritated skin... you name it!
There are a few different materials in particular that we keep an eye out for in these products. Cotton is a huge one- everybody knows how great it is for t-shirts in the summer! It is a fantastic fabric for getting that airflow moving. Silk, wool, nylon, rayon, and wool can be great, as well, but you have to be careful about the quality. Merino wool is the best quality for footwear, in our opinion!
Aside from the materials used in production, we also take into account the overall design. When you're creating sportswear, it's crucial to have sweat-wicking properties (that's what makes clothing breathable!). You'll notice that all of the featured garments on our list will be sweat-wicking for that reason.
Remember that in clothing which causes compression, there is a much higher risk of sweat buildup. You're keeping everything constricted for a purpose... but if you're wearing something low-quality that purpose is null and void.
Make sure that you always look for three things: sweat-wicking, cotton or rayon-based fabric,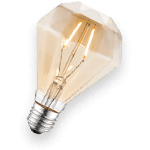 Did You Know?
Compression socks aren't just for athletes. Nurses can see a lot of benefits, alongside anybody who stands on their feet all day. If you're buying yourself a pair, consider getting a second as a gift for the nurse or retail employee in your life!
Trust us- a gift like that goes a long way. It shows how much you care and how much you think about their needs.
Be Careful!
While most of them are entirely safe to use, sometimes these specific garments can be too tight. That can cause a cut off of circulation- which is the opposite of what you're trying to do here.
If you ever feel like they're too tight, they probably are. Take great care to make sure you're not causing damage when you're trying to prevent it.
Other Factors to Consider

Style
Even though you don't see socks, you still want to feel stylish. Style is a secondary consideration when it comes to our judgment... but it is something we think about. There are infinite palettes in the world, and taste in clothing is entirely subjective. Because of this, we selected a wide range of products which have entirely different styles for the most part.
We're reasonably sure that you'll end up finding a style that you love! From kooky designs to sleek minimalism, there's hardly one that we didn't find for you.
Shock Absorption
When you're running, you want to know that every step is going to be as soft as the last. Shin splints are caused by extreme "trauma" to the muscles around your shins. When you're running hard without the right type of footwear, you're very much at risk for developing them.
What happens is the muscles, as mentioned, become engorged and irritated. It puts pressure on your shin, and every step can feel excruciating if you've done a bad enough job on yourself.
Anyway, the ride just refers to your overall run and how it feels when each foot hits the ground. Running compression socks play a huge role in this- they're the material touching your feet directly, after all!
Padded heels and extra cushioning can help prevent irritated muscles and other pesky problems. Look for those qualities if you have issues with shin splints specifically. They'll help you quite a bit!
Bottom Line
At the end of the day, the only person who knows what's best for you is... you! We've given you a whole slew of information designed to keep you entirely up to date. Our research and hours spent combing through all the data available are all to help you make the best decision for yourself.
We recommend sitting down and thinking about what you want out of the running compression socks you buy. Are you going to use them for extreme activity? Do you run marathons? Are you pretty new to this whole exercise thing?
All of these questions will help you figure out what your budget is, and what you're looking for. It's important to remember that high price tags come with high quality... but they aren't necessarily the best choice for a newbie.
It can be pretty overwhelming when you're snooping around the market trying to sniff out the best stuff you can find. A lot of in-depth research is required, and it generally takes general knowledge of the products to determine the best fit.
Let us save you the research. You know we know what we're talking about- you wouldn't have read this far if you didn't! Thanks for sticking around and keeping yourself up to date with the best information around. Make sure to stay tuned for more exciting information and a whole host of reviews you need on the products you want.
Frequently Asked Questions
q:

Do they work at all?

a:

Absolutely! There are so many studies that have been done to prove the effectiveness of them. Compression is just an excellent tool for healing overall. There's a reason why doctors prescribe unique wraps when you sprain your wrist or ankle.

Having extra support in the form of compression will improve your overall foot health. You need to take care of your feet; after all, they are your method of mobility.
q:

How long can I wear them for?

a:

As long as you'd like! Generally, it's recommended that you don't wear them all the time unless you've been directed differently by a doctor. Most people don't need to use them all the time.

Plus, the less abuse and use you put them through the longer they'll last!
q:

Which materials should I watch out for?

a:

There are a few different ones that can be irritating to the skin. Some people have cotton allergies, and others may be sensitive to lycra. In general, you want to watch out for the material list of any product. It goes especially for the ones you're going to use during exercise.

Having a rash or another type of reaction can seriously put a damper on your day and a wrench in your athletic plans.
q:

Who benefits the most from using them?

a:

Pretty much, everybody! It's especially important, however, for athletes that are into long-distance running. Heavy weightlifting can cause extra strain, too, and should be taken into consideration. Any time you're putting an extreme source of strain on your feet, you want to add a layer of compression.
q:

How should I take care of them?

a:

Always check the directions that the running compression socks come with. You want to follow them to a "t" to ensure longevity! A product is only as durable as the care put into maintaining it.

Hypoallergenic is an excellent quality to look for, too. These designs always last a little bit longer because you don't have to wash them quite as often. Of course, running compression socks are one of those articles of clothing you really can't get away with wearing time and time again.
Subscribe to our newsletter