The Best Shin Splints Compression Socks in 2021
last updated:
Mar 25, 2021
Shin splints refer to any pain that you experience along the shin bone which runs from the knee to the ankle. Runners are particularly likely to experience shin splints, but this painful and aggravating condition can affect anyone. If you are affected by shin splints, you should definitely invest in a quality pair of compression socks. They can bring immediate relief through the power of graduated compression.
In this article, we consider the 10 top-performing compression socks for shin splints.
In a Hurry? The test winner after 12 hours of research: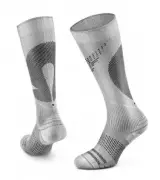 Rockay Vigor
Why is it better?
Graduated compression aids in reduced recovery time
Improves blood flow to help reduce fatigue
Made from recycled materials
Solid option for running, Crossfit, and other sports in addition to weightlifting
11
Researched Sources
10.5k
Reviews Considered
12
Hours Researching
14
Products Evaluated
Fit
Compression
Effectiveness
Durability
Materials
By Default
10 Best Compression Socks For Shin Splints
Criteria Used for Evaluation

Fit
The very first thing you need to look at before buying your socks is how they fit you. Remember that compression socks should feel tighter than usual, and do not let that throw you off, but there is such a thing as too tight! Some socks are not equally tight throughout their length, and socks made to help with shin splints are like that - with graduated compression.
You should also know that compression socks and compression sleeves almost always have their unique sizes, thanks to the compression they offer. This is why you need to measure your feet and legs, and then compare the data you got to the online manuals the manufacturer provided you with. You will need to take the measurements of your feet, ankles, calves, thighs, and the height your knees sit at when compared to the floor. You only need to measure your thighs and calves if you're getting socks that go over your ankles. Decide how long you want your socks to be by figuring out what you need them for. Since we're talking about shin splints here, go for socks that reach your knees or go over them.
Be prepared to struggle to get your socks on. This is a normal part of wearing compression socks since they are much tighter than what you're used to seeing. There are some things you can try doing to ease your feet into the socks or sleeves. Putting sleeves on shouldn't be too troubling - flip the sleeve inside out, and then slowly roll it over your feet and legs, making sure to place the lower band where it doesn't bother you or cause discomfort. When it comes to socks, start by sitting on a chair, and lean onto it. Then flip your socks inside out, but grab the toe section and do not flip it with the rest of the sock. Place your toes in the toe area, and then slowly but firmly roll the socks over the rest of your feet. If you notice that the socks are too tight, run them through a wash cycle, or wash them by hand, depending on what the manufacturer told you to do. Remember to be gentle to the top band, as too much pulling can tear it and leave the socks useless. If you still struggle, grab a pair of rubber gloves in order to grasp the band firmly. You can try putting chalk powder on your legs, or even silicone since they will absorb extra moisture. Do not apply any creams or lotions before putting the socks on, and take care of your wounds or injuries before putting the socks on!

Compression
The compression level is just as important as the fit of your socks is. The levels of compression on your socks range from 15 mmHg to over 50 mmHg, and what you end up with will be decided by how healthy you are and what you need the socks for. Milligram per mercury, or mmHg, is just the grade that marks how tight your socks will be, and of course, the higher this number is the ore squeezing you will feel! Socks made for shin splints have a special kind of compression, called graduated compression. This means that the tightness will change throughout the length of the sock, and it will usually be tighter around the feet and ankles, and then it will weaken around your calves to let the blood flow freely.
If you have zero health issues, and just want the socks for their miracle properties, do not choose compression levels that go over 20 mmHg. This is just enough to keep your blood flowing, fatigue at bay, and swelling at a minimum! Levels that range from 15 mmHg to 20 mmHg are considered to be medium, and they help keep deep vein thrombosis, spider veins, and circulation issues at a minimum, negating almost every symptom related to them. These socks are also good for people who stand around the whole day, like nurses, or for people who frequently fly by plane. Anything above 20 mmHg is considered to be high, and it should be recommended by a doctor because it can actually be harmful to people who do not have any circulation issues! Since you only need to control shin splints, do not go over the 20 mmHg threshold, unless you have any extra health issues that need to be controlled along with this annoying problem.

Effectiveness
Compression socks are super effective tools that help both sick and healthy people feel much better. There's a reason why they are so popular, after all! They help unhealthy people, people who work all day long, and people who exercise and run a lot and just need to protect their feet from fatigue and swelling.
Let's first take a look at how these socks help with circulation issues. These socks help fight spider veins, varicose veins, deep vein thrombosis, and even clots! All of these issues we mentioned cause itching, swelling, burning, fatigue, and they can even be dangerous if a clot form. Compression socks keep these issues controlled, and they don't let them develop any further! This is achieved because of that tight hug we talked about in our compression section - the socks squeeze your feet, essentially helping your blood flow better and faster into your heart, instead of letting it pool around your legs. The socks also keep your tissues and muscles working like a clock, which in turn prevents shin splints!
These socks also fight fatigue and swelling not associated with circulatory issues. Swelling and fatigue will definitely be defeated, but so will muscle soreness and risks for injuries! The socks break away lactic acid build-up, making your muscles less sore as a result. The socks also act like ankle braces of sorts, keeping your joints stable and secure.

Materials
What your socks are made out of will determine a lot of things about them. The fit will be affected, breathability, comfort levels, effectiveness, and many more factors important to the quality of the socks. This is why you must choose socks made out of the right blend of materials. Compression socks are usually made out of nylon, polyester, spandex, and sometimes even cotton or merino wool, depending on what kind of weather they were made for.
Polyester, spandex, and nylon all come from plastic. These manmade materials were all discovered before the World wars, and after the war was over, they all became very popular choices for garments of all kinds. But people soon realized that these materials are not that great if not blended together. Nylon is lightweight and breathable, but it's not very durable. Polyester is strong and lightweight, but it's not so breathable nor does it stretch that well. And spandex stretches quite well, but it's not so durable either. This is why these three work when combined - they all benefit from each other and their individual traits shine! Cotton and merino wool are both natural, and one comes from a plant while the other comes from a special kind of sheep. Cotton is just made for warm and breezy weather, while merino wool keeps you warm when the weather gets cold. Both of them are usually blended with one or more of the manmade materials we mentioned, so make sure to get a properly made sock and you will enjoy maximum benefits!

Durability
Compression socks are nothing like normal socks, and hence, their price is different too, much higher than the price of regular socks. This is why you need o find a sturdy pair that will not fall apart after just a few wash cycles! A poorly constructed sock will not even compress you the right way, and you might be put off from compression socks, thinking they don't work at all!
First things first, go for a good material blend. If the materials are not good, the socks will definitely not last! Make sure to wash the socks appropriately. If you don't, they might fall apart before time, again. The more you use the socks, the less they will last, of course, so look for socks that have reinforced toe and heel areas, and maybe even some padding. This makes them more strong, and they are less likely to fall apart very fast!
Expert Interviews & Opinions
Most Important Criteria
(According to our experts opinion)
Experts Opinion
Editors Opinion
Users Opinion
By Default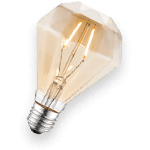 Breathability
Make sure that your socks are breathable! Look for a high nylon or cotton percentage, or look for mesh inserts, and your socks will definitely let the air in and the moisture out. If your socks are not breathable, you could potentially end up with a lot of problems! For starters, your socks may cause sweat to build-up. This, in turn, makes bacteria thrive, and they then cause bad odors! The fungus can also start to develop, and Athlete's foot is something no one wants to tackle. Also, wet socks create more friction, and the more friction you have inside your shoes, the likelier it is that blisters will form. So make sure that your socks can breathe!
Versatility
Good compression socks are versatile socks. They shouldn't only act as tools to prevent shin splints - they should also help with your health issues, help with getting through the day with ease, and much more. Their color and style should also be neutral enough so you can match them with everything you've got in your closet since it's more than likely that you will end up wearing the socks every day. You can wear regular socks over these socks though,k so you can hide them whenever you feel like it.
Other Factors to Consider

Bottom Line
The third best compression socks for shin splints are Zensah Compression socks, with a high level of compression, coupled with V-shaped ribbing and reduced calf vibration. We were also super impressed with the Rockay Blaze Calf & Shin sleeve, rightfully earning the first place, with its reduced vibration and a unique level of graduated compression. Our silver medal shin splint compression sock is the Camden Gear Calf Compression Sleeve, a spandex, lycra sleeve that gives you a high level of graduated compression.
Frequently Asked Questions
q:

Can I sleep in these socks?

a:

It's easy to get hooked on compression socks, and wanting to wear them to bed is quite understandable. You can't actually cause a lot of harm by wearing them to bed, but know that gravity will do everything compression socks do when you wear them during the day. Blood will be able to flow naturally and without issues towards your heart when it doesn't need to fight the pull of gravity. With that being said, if you want to fight swelling as soon as you wake up, just keep the socks near the bed and pull them on before you even make the first step of the day!
q:

Can compression socks hurt me?

a:

Compression socks can actually be harmful, if you're wearing the wrong kind of compression level, or if you have the wrong size on. There are a few telltale signs that tell you something is up. First, you will start to feel discomfort. Then that discomfort will turn into tingling and numbness, and your legs may even swell up, which is the complete opposite of what the socks need to do. In the end, you may feel a sharp pain in your toes, and they might even spasm! So be careful when you choose the size of your socks and do not go for compression levels that are too high!
q:

What compression level do I need?

a:

Since you need to prevent shin splints, you shouldn't go for levels that are over 20 mmHg. Even 20 mmHg can be considered to be too high for your needs. 15 mmHg is just enough to keep your shins intact when you run, and it will also control swelling and fatigue. If you have any health problems though, you can go for higher compression levels, if they were recommended to you by a physician! If not, you might cause some issues, like numbness and sharp pain that is associated with compression levels that are too much for you to handle!
Subscribe to our newsletter