The Best Shorts for Squats and Deadlifts – 2021
last updated:
Feb 10, 2021
A good pair of shorts for squats and deadlifts ensures that you can focus on your form, and not about splitting your shorts. Advanced compound lifts require an extreme focus, and unforgiving fabrics and restrictive materials can really hinder your form. A quality option not only moves with your body to feel like you aren't wearing anything at all, but also provide slight compression to help keep your core engaged. Freedom of movement is a must, which is why we selected easy designs that fit most body types, as well as include stretchy waistlines.
In this guide, we have selected some of our favorite styles of shorts for squats and deadlifts so you can focus more on the bar and less on the possibility of splitting your britches!
In a Hurry? The Test Winner After 20 hours of research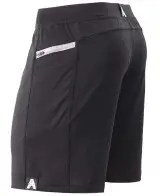 Anthem Athletics
Why is it better?
Excellent stretch
Zippered pockets
9'' inseam
Great for speed
In a
Hurry? Editors choice: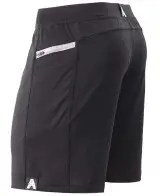 Test Winner: Anthem Athletics

30
Researched Sources
9783
Reviews Considered
20
Hours Researching
10
Products Evaluated
Application
Breathability
Comfort
Fit
Materials
By Default
Best 10 Shorts for Squats and Deadlifts
Criteria Used for Evaluation

Application
Shorts that were made specifically for barbell lifting were given priority on our list.
By the time you reach the end of our guide, you will realize that many of the shorts can be used for almost any activity. Plenty of them, too, can be worn outside the gym and will look just fine with a casual t-shirt and sneakers look.
You can do squats in any pair of gym pants. Anything that is pliable enough not to rip, bunch up, or restrict your movement will do. But what we call squat shorts have a few features in common. These include light compression, an elastic or drawstring waistband, an above the knee cut, and higher front and backstays to make sure you stay modest even during the lowest arc of your squat.
The shorts we prioritized and gave the highest scores to were the ones that had a single application of being lifting shorts. Such shorts will give you a more efficient and comfortable squat experience, but they are not indispensable and you can certainly lift a barbell without investing in specialized shorts.

Breathability
Sweat is the enemy of your skin as well as the life of your shorts.
That makes things difficult since sweat is also always the byproduct of lifting weights or doing cardio. So we ensured the products we reviewed were made of porous enough material to let air circulate, and keep your sweat from pooling up, while also keeping you protected and making sure your range of motion is not compromised.
Cotton was the go-to material, for casual clothes, for many years. It still works well, but over the last couple of decades, synthetic materials have led the way. Fabrics like polyester, spandex, and Lycra are nice and porous to allow for airflow. These lab-created materials have the added bonus of being stretchy and form-fitting, depending on the purpose of the shorts.

Comfort
The shorts you wear should feel good and keep you moving freely, even while pushing enough weight to shock your muscles into reaching the next level.
We almost always put an emphasis on comfort in our buying guides. We know that you will not be satisfied with something that puts you in an awkward position or cause you pain. When that happens, you are faced with either trying to return the product or just not doing whatever exercise you wanted to do when you bought it. Most of us are not iron-willed when it comes to doing our workouts, so we may be tempted to just put it off.
We don't want any of these outcomes, and we understand that you do not either. So while we don't forget about form, function, durability, and sweatproofing, we also make sure not to offer you anything we would not be comfortable wearing ourselves.

Fit
Ill-fitting workout shorts can cause all sorts of problems.
For example, they can move around and cause chafing. Chafing is painful and also can distract you from the proper form you need when you are lifting weights. If chafing is severe enough, it may even keep you out of action for a day or more. Imagine the difficulty of trying to take a spin class or use any cardio machine with chafing on your legs from wearing the wrong shorts.
We have tried to make clear which shorts will be form fitting to your body, and which ones will be a bit baggier. It is true that shorter and tighter shorts have an impact on specific exercises. But we also understand that our readers have their personal preferences. We have provided enough information to allow you to make your own educated choice about which shorts to purchase and use.

Materials
Materials make a difference in your performance.
Not everyone wants space age moisture-wicking fabrics in their shorts and other workout garments.
Some of us prefer the feel and texture of regular cotton. Plant and bamboo fibers are also now commonplace. Terrycloth, in its pure organic form, makes for a good sweat absorbing gym short. Each fabric will have its good points, and each fabric will also have its shortcomings. It comes down to your goals and past experiences to decide which fabric is most appropriate for the shorts you will lift or run in several times a week.
Expert Interviews & Opinions
Most Important Criteria
(According to our experts opinion)
Experts Opinion
Editors Opinion
Users Opinion
By Default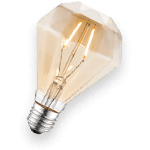 Elastane, Lycra, and Spandex
Elastane, lycra, and spandex. Three different types of human-made fibers, three very different experiences when you wear shorts made from each. Or are they?
Spandex, lycra, and elastane are actually all words for the same fiber, created by a scientist working for the DuPont corporation in 1958. The fiber's central quality is its ability to stretch and then go back to its original size; it was originally given the name Spandex as a variation on "expands."
Elastane is simply what people in much of Europe call spandex. Elastane is, arguably, the more correct term since spandex is made of elastic material.
In Spain, the UK, Portugal, Australia, and parts of South America, Spandex is called lycra. This is after the brand name used in that part of the world.
We point all this out because, as always, we want you to make an educated decision, having all the knowledge you need at hand. If you see a pair of shorts being advertised as "contains spandex and lycra," you may want to pass by.
Compression: It's Not Just For Plantar Fasciitis Anymore
Go to any lifting gym, and you are likely to see people squatting, deadlifting, benching and more with compression shorts or tights, which cover the entire leg.
But why? And is this something you should start doing if you want to break your own current PR?
The answer is that the compression gear can, at least anecdotally, prevent and treat post-workout soreness. There is some research suggesting a link as well. The benefit isn't heat or increased blood flow as much as it is muscle alignment.
Compression gear won't lock your muscles down exactly, the way a weight stack can, but having even a little compression will encourage your muscles not to overstep their place, thereby helping you feel less sore the day after a weightlifting workout.
Other Factors to Consider

Compression
We did not make compression a main factor in our reviewing, because not every pair of lifting shorts needs to have compression or is designed to.
Still, we thought it was important because, as we mentioned, compression tights are so common in lifting gyms and they do have some value for post-workout recovery. We think if you lift heavy weight, or if you plan on doing so, you should have the knowledge set to understand and consider every factor that could give you an advantage. The advantage may be lifting more weight, or it may be avoiding injury. They are both pretty important.

Durability
No pair of workout shorts will last forever. But the best ones, which often are more expensive, should give you several years of faithful service.
You may notice we did not include many all cotton or mostly cotton shorts in our list. While we acknowledge the strength and natural sweat fighting ability of cotton, cotton is just not as long lasting as modern synthetics are. This isn't to say you shouldn't work out in cotton, just that you should be prepared to replace cotton lifting shorts more often.
Frequently Asked Questions
q:

How does moisture wicking fabric work?

a:

Well, we think it works pretty well! Seriously, moisture wicking garments are made either partially or completely of polyester. Polyester is a real science fabric, one designed not to absorb much water. While cotton will absorb enough water to match 7% of its own weight, polyester will only absorb 0.4% of its weight in water or sweat.

Polyester is able to do this because of its large surface area, and a lab-enhanced cross-section which will transport moisture away from your skin, letting it naturally evaporate when the air hits it.
q:

What makes lifting shorts breathable?

a:

Fabric can't actually breathe, but it can facilitate the free flow of cooling air. The fabrics that do this the best are porous, having many tiny holes or pores in them. Cotton is naturally porous, but it is not porous or breathable to the degree that bamboo fiber and synthetic fabrics can be.
q:

Why aren't all the shorts machine washable?

a:

It would certainly be convenient if you could just toss your lifting shorts in the drier with all your other clothes. Most of the time, you can. However, always check the care labels. A lot of synthetic shorts will be damaged by washing.

Just as important, never put compression or moisture wicking shorts in the drier unless the label expressly says you can. These kinds of shorts will almost always have to be air dried, simply because the heat of the drier will make the fibers shrink.
q:

Can't I just lift in my sweats?

a:

Of course, you can! You can and should lift in whatever makes you comfortable. At some point, especially if you live in a warmer climate, you may find that sweatpants are too constrictive or thick enough to create excess sweat. On top of that, sweatpants do not have moisture wicking properties and usually are not very breathable.

At that point, or if you just want to see what it's like, we will be here to help you make that transition to lifting shorts, whether they are general use or specifically for barbell squats.
q:

Why don't lifting shorts have liners?

a:

Many lifting shorts do have liners. The general consensus is that, since lifting encourages shorts to bunch or twist up, a liner thick enough to do any good is also thick enough to cause chafing. Typically, you will want to wear your favorite underwear (whatever you find most comfortable) under your lifting or other workout shorts.
Subscribe to our newsletter