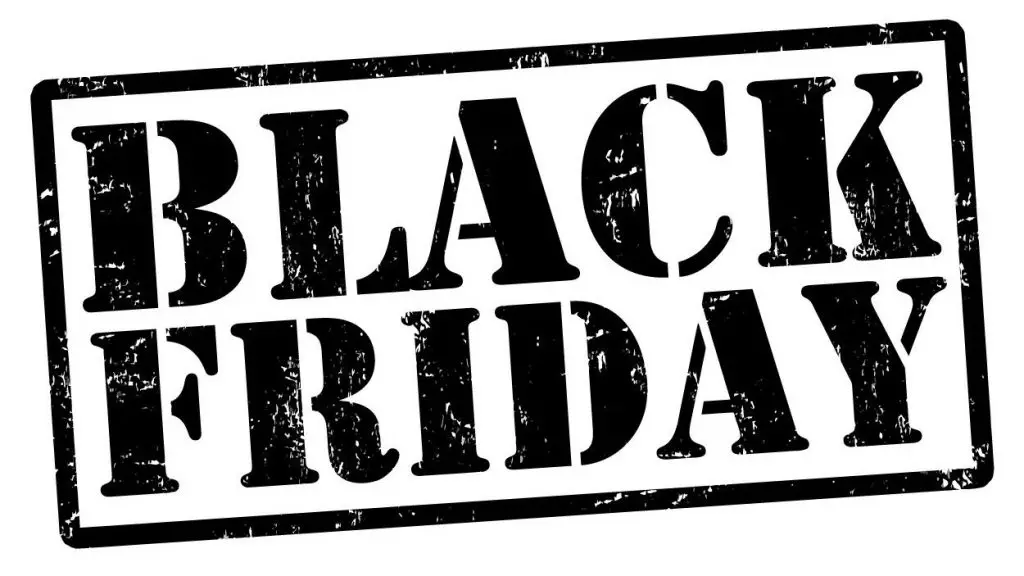 2017 Black Friday & Cyber Monday Fitness Equipment Deals!
Updated February 27, 2018
Well, it's that time of year again - This Black Friday 2018 falls on February 24 and Cyber Monday date is February 27.
Get ready for the madness - hot on the heels of Thanksgiving Thursday, we're about to see the best deals of the year on everything from Jump Ropes to Power Racks as we roll into the Black Friday / Cyber Monday weekend. Skip the lines by nabbing the best fitness deals from the comfort of your couch.
We've done the research for you so you won't miss a single fitness bargain. Make sure to keep checking back regularly, as we'll be updating the deals as they come online. Here are the latest deals from the best in the business.
Click in the table of contents below to skip to the product you want this Black Friday. We've organized by individual products, as well as brands.
Share with friends and family to ensure they get in on this weekend's incredible deals! Click below to share!
Deals Expiring Today
$245 (down from $275)
​Free shipping on bars and rigs - buy 3 items and they ship for free!

​Fringesport have extended their lightning sales into Cyber monday with a different sale every hour from 9am to 5pm CT - lock it into score the bargain of the year!

​For Black Friday only, take $50 off our "Keep it Clean" Bulk Frozen boxes.
Offer ends at 11:59 pm, 11/24/17.
SAVE $50 on KEEP IT CLEAN BOX - 40 MEALS
​use coupon code garagegymbuilder for 15% off first order

Best Black Friday Deals by Brand:
Emerge Fitness Black Friday Deals
Emerge Fitness, a favorite company of mine because of their extremely high quality products is doing 45% off on all products... BUT has given Garage Gym Builder an exclusive coupon code to use for an additional 5%
Use coupon code: GGB20 to get an additional 5% on all EmergeFitness Gear
Rogue Fitness Black Friday Deals
RogueFitness always has amazing deals during Black Friday. The deals change daily starting on Monday and going all the way until Cyber monday. I'll be updating this page every day with the best deals.
​Rogue have extended their Black Friday sale right through until Tuesday the 27th! Plenty of new bargains are cropping up all the time including . . .
Reebok Black Friday Deals
Reebok needs no introduction. Check out all of the Black Friday deals at Reebok below.
Fringe Sport Black Friday Deals
Fringe also has some great deals this week. The deals change daily with their lightning deals so make sure to check back often to see what the latest deals are.
Check just some of their great deals . . .
Here's the timeline for how Fringesport will roll out their lightning deals . . .
11/19 - Announce Black Friday savings. 11/20 - First Lightning Deal at 12pm CT. Very limited quantities.
11/21 - Second Lightning Deal at 12pm CT. Very limited quantities.
11/22 - Third Lightning Deal at 12pm CT. Very limited quantities.
11/23 - Fourth Lightning Deal at 12pm CT. Very limited quantities.
11/24 - Black Friday pricing is live at midnight CT.
11/27 - Cyber Monday Lightning Deals every hour starting at 9am CT. The last deal will be at 5pm CT. Very limited quantities.
American Barbell Black Friday Deals
With over 90 years experience in manufacturing and selling premium training equipment, American Barbell are the standard setters for the barbell and dumbell business. They've been making the best weightlifting gear in America for nearly a century - and every year they make them available at rock bottom prices during Black Friday week.
American Barbell is a solid company with some awesome deals this week -
Just check out some of the sizzling deals that you can grab right now...
GetRX"D is a 30 year veteran of the fitness industry that have a massive selection of super deals over the next few days. All of their Black Friday specials run right through until the end of Cyber Monday! Here's a selection of the types of bargains on offer:
ONNIT are a unique company that is dedicated to helping us all achieve peak athletic performance. They are ramping up the savings this Thanksgiving by offering great deals.
Onnit have just announced some CRAZY Deals - check these out . . .
DOORBUSTER DEALS
Sale runs from 11/23 @ 11pm CT to 11/28 @ 2am!
Slim Gym Bundles (2 weight holders and 1 solo bar holder added free)$1 Shipping on our Competition Plates
50% off Gear and Apparel
20% - 50% off Weight Belts
Spotlight Deals . . .
Strength Sho0p USA are offering up to 55% reductions on select items. Sample deals below:
Wod Nation Black Friday Deals
Wod Nation, another awesome Crossfit brand is also having some excellent deals this week. Check below to get the discounts.

Wod Nation has a special discount code running: 10% off all products from 11/23 - 11/25. Use discount code: YGYWLJAW

Vulcan Training Black Friday Deals
Vulcan Strength, a premier supplier of Olympic Weightlifting Equipment, along with all of your cross training and home fitness equipment, have just announced some impressive reductions across their range (with free shipping on every deal).
Get yourself over to the Vulcan website before these hot deals on the best gear you'll find are gone . . .
Vulcan are offering tiered discounts as well as specific product price reductions.
The tiered plan looks like this . . .
7% ($0 to $1,000)
10% ($1,001 to $2,000)
12% ($2,001 to $3,000)
13% (3,001 to $4,000 + Free Shipping)
14% ($4,001 to $5,000 + Free Shipping)
15% (5,001 and up + Free Shipping)
Locked in Discounts
Items that have locked in discounts will receive the same discount regardless of the quantity ordered or cart total. Locked In items definitely contribute to the total value of your cart to determine the tier level discount applied to other items.
10% Discount (Locked In)
15 to 20 % Discount (Locked In):
20% to 30% Discount (Locked In):
Check out last years Black Friday Deals - IMPORTANT - EVERYTHING BELOW ARE LAST YEARS DEALS
Amazon Black Friday Deals
In addition to the above super savings deals, we can report the following deals just announced . . .
*"Amazon and the Amazon logo are trademarks of Amazon.com, Inc. or its affiliates."