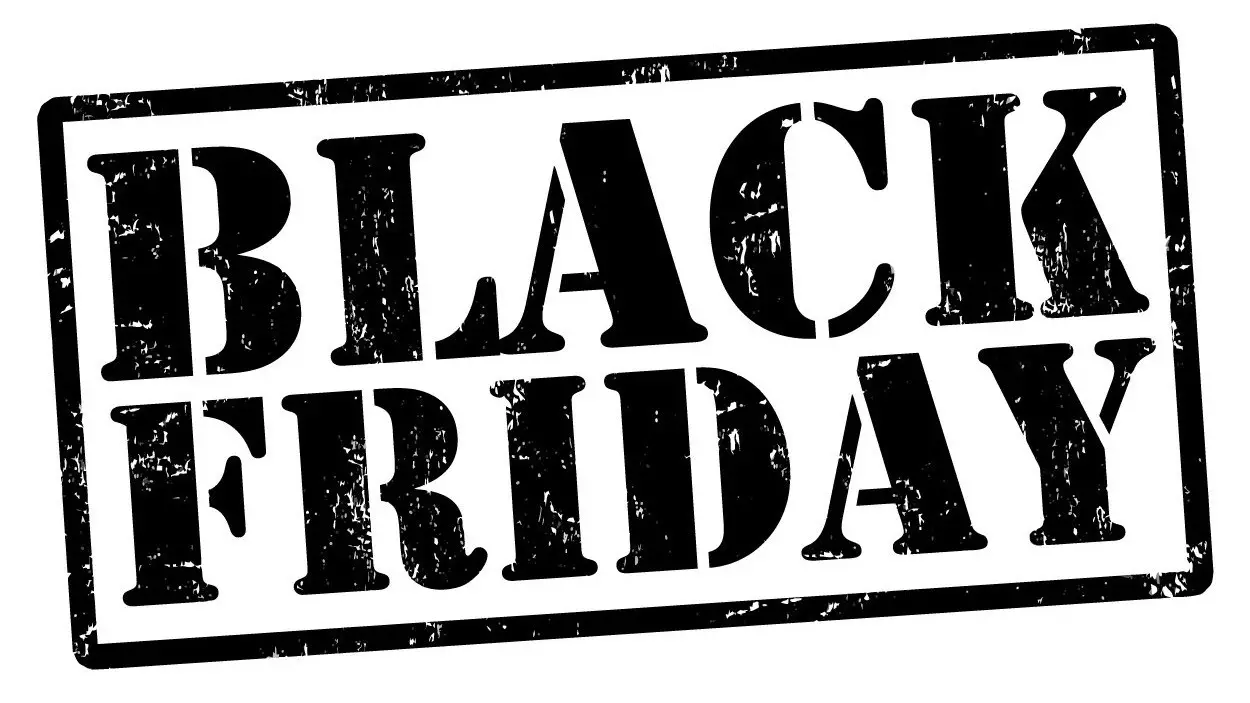 2017 Black Friday & Cyber Monday Fitness Equipment Deals!
Well, it's that time of year again - This Black Friday 2016 falls on November 25 and Cyber Monday date is November 28.

Get ready for the madness - hot on the heels of Thanksgiving Thursday, we're about to see the best deals of the year on everything from Jump Ropes to Power Racks as we roll into the Black Friday / Cyber Monday weekend. Skip the lines by nabbing the best fitness deals from the comfort of your couch.
We've done the research for you so you won't miss a single fitness bargain. Keep checking back regularly, as we'll be updating the deals as they come online. Here are the latest deals from the best in the business.
Share with friends and family to ensure they get in on this weekend's incredible deals! Click below to share!
EMERGE FITNESS
Emerge Fitness have made a huge splash on the home fitness market this year, propelling themselves to the number one spot in many categories. Emerge are offering some spectacular deals on their line of products. Keep checking back for the sharpest deals going.
ROGUE FITNESS
Rogue Fitness, the heavyweight of home fitness retailers, unleashes some heavyweight deals for an extended Thanksgiving weekend. The Rogue Matte Black Friday sale runs from 9.00 am on November 21 to midnight on the 27th. Their famous 5 for 5 shipping offer has been reinstated - you pay just five bucks for 5 items anywhere in the continental US.
Rogue Fitness will start their Cyber Monday sales until November 28, 24:00. The deals will be gone very soon.

Rogue have also brought back their Hundo discount policy on selected plates and dumbbells. As the weight of your cart increases, so does the discount per pound.
Rogue are slashing prices on their iconic power rack range. You can save up to a hundred dollars on their Monster and Fortis racks right now.​
2016 Holiday Alert! Rogue has launched their Gift Guide here and some of their hot deals are still available. DO NOT MISS!

Rogue Fitness are the go to guys for Crossfit equipment, bars, plates, rigs and racks, and training shoes. Check out these scorching deals that are available from Rogue right now . . .​
FRINGESPORT
Service, Simplicity, Speed, Expertise; these are the hallmarks that have led Fringesport to be recognized as the official supplier to the garage gym movement. Now you can add amazing value to that list as Fringesport get fully into the spirit of Back Friday.
From Monday, November 21st, they'll be offering daily lightning deals, with heavy duty Black Friday deals kicking into gear from the 25th; Cyber Monday Hourly Savings start Monday 11/28. And, what's more, you get free shipping on everything during the sale period!
The lightning deals on FringeSport on Monday, Tuesday &Wednesday have been sold out.
First Lightning Deal for Cyber Monday is LIVE! Limited quantities available for Contrast Bumper Plate Set by OneFitWonder 10/10/45lb (130lb Total), so don't wait! CLICK HERE!
---
Second Lightning Deal for Cyber Monday is LIVE! This deal is only $59 (regular $81) and includes our Large Sandbag Trainer, plus 100lb Fillers (that's two 40lb Fillers and one 20lb Filler). CLICK HERE!
---
Third Lightning Deal is live for Cyber Monday! It's Metal/Bumper Plate Set with Collars for only $139 + Free Shipping. CLICK HERE!
---
12pm Lightning Deal is LIVE! It is our His & Hers Barbell Package. This deal is valued at $446, but today it's only $299 + Free Shipping! CLICK HERE!
---
1pm Lightning Deal for Cyber Monday is LIVE - Slam Ball Set (10lb, 15lb, 20lb, 25lb, and 30lb). It's valued at $295 and is offered to you today at only $165 + Free Shipping (that's a $130 savings)! CLICK HERE!
---
2pm Lightning Deal for Cyber Monday is LIVE - Gymnastic Ring & Accessory Package. It's valued at $166 and we're offering it to you today at only $125 + Free Shipping (that's a $41 savings)! CLICK HERE!
---
3pm Cyber Monday Lightning Deal may look familiar. This deal SOLD OUT so quickly last week that it's offered again with more V4 Medicine Ball Set (10lb, 14lb, and 20lb). It's valued at $225 and offered today at only $139 + Free Shipping (that's a $86 savings)! CLICK HERE!
---
4pm Lightning Deal for Cyber Monday is a Complete Strength Bands Set, which includes one of each strength level (7 total). It's valued at $247 but is offered today at only $124 + Free Shipping (that's a $123 savings, 50% OFF)! CLICK HERE!
---
FINAL Lightning Deal for Cyber Monday is Econ Prowler Package, which includes our Econ "Prowler" Push Sled and a Sled Harness (Large). Valued at $198 but is offered TODAY at only $129 + Free Shipping (that's $69 savings)! CLICK HERE!
Check just some of their great deals . . .
Extra sales items just announced . . .
Vulcan Strength, a premier supplier of Olympic Weightlifting Equipment, along with all of your cross training and home fitness equipment, have just announced some impressive reductions across their range (with free shipping on every deal).
​Check out the bargains on offer this Friday. . .
Get yourself over to the Vulcan website before these hot deals on the best gear you'll find are gone . . .
With over 90 years experience in manufacturing and selling premium training equipment, American Barbell are the standard setters for the barbell and dumbell business. They've been making the best weightlifting gear in America for nearly a century - and every year they make them available at rock bottom prices during Black Friday week.
Just check out some of the sizzling deals that you can grab right now...
OTHER DEALS
In addition to the above super savings deals, we can report the following deals just announced . . .
*"Amazon and the Amazon logo are trademarks of Amazon.com, Inc. or its affiliates."

Enter your text here...