Best TENS Units Reviewed and Rated
last updated:
Feb 12, 2020
A TENS unit stands for transcutaneous electrical nerve stimulation which is a battery-operated unit that is used to treat pain. It delivers tiny electrical impulses through the electrodes that are attached by adhesive pads to your skin. They are used to treat joint, neck and back pain and can be useful to treat sports injuries. Athletes find them helpful handy because they are noninvasive and do not require you to take any drugs which could affect your performance. These are handy to use as well because they are portable. In this article, we will introduce you to the best TENS units on the market and tell you a little more about them.
In a Hurry? The test winner after 24 hrs of research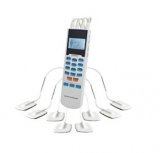 HealthmateForever YK15AB
Why is it better?
20 levels of intensity
4 outputs
Equipped with a belt clip
In a
Hurry? Editors choice: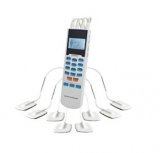 Test Winner: HealthmateForever YK15AB

15
Researched Sources
10k
Reviews Considered
24
Hours Researching
14
Products Evaluated
Features
Ease of Use
Effectiveness
Durability
Comfort
By Default
Criteria Used for Evaluation

Features
These units have some basic features which are going to give you the best effectiveness and flexibility for different uses. You want a unit that will allow you to take care of a couple of different locations at the same time. There are models available that have dual channels so you can treat two separate areas at different intensities at the same time. You also want one which is going to have a variety of built-in modes like acupuncture and different kinds of massage so that you can take care of different types of pain or tension in your body. Pain in your leg may not take the same type of treatment as having tenseness in your lower back. There are also many intensity levels available which are important so you can take care of your levels of pain. If you have intense pain or a spasm, you might want an intensity starting small and move it up or if you have muscle tension you may not need something quite as strong. It is probably smart to use a unit that is cleared by the FDA to be effective and safe. It is handy to find a TENS unit that has straightforward buttons that are simple to understand as well as an easy to read displays. It is also convenient to have a unit that is portable so you can take it to the gym or work and use it whenever you need it.
There are a few extra features that are nice to have as well. Some of the units can work as TENS or EMS to give you added options in treatments or therapy. It is nice to find a unit that is wearable, maybe with a clip for your belt. It is nice to have one which is wireless with Bluetooth compatibility. You can also find some that sync up to a mobile app. There are even a few which have heat combined with the muscle stimulation treatment which can be even more soothing on your muscles.

Ease of Use
When you are in pain you are going to want a solution that is going to be easy to use right out of the box. That was our focus when looking at these products. To start with, you will want a large LCD display that is easy to read and understand. Most of the units come with a digital display that shows you the strength and intensity as well as what mode you are using. It will have a timer to help you track your treatment. It also helps you keep track of your battery so you will be prepared when it is time to recharge or change out the batteries. Some of the units have thumbnail pictures of the different modes so it is extremely easy to pick the one which is going to help you the most. Others have a display of the body that you can toggle through until you come to the one you need. Both of these methods are easier than focusing on the instruction manual when you are in pain, although it is nice to have an easy to understand manual included.
The TENS machines have a variety of knobs and buttons on them. It seems like the buttons you have to deal with, the more complicated the process becomes so fewer buttons and a simpler design is definitely preferred. Having a touch screen is even handier so you can just see the mode and level you need and touch them. It is also convenient if you have a unit that is compact and portable. Some of these come with a belt clip so you can wear it and use it anywhere. It is nice to have a carrying bag or case as well so you can keep all the pads and wires organized in one place for easy use.

Effectiveness
Obviously, to be effective, the device needs to actually work. It needs to be sturdy enough and strong enough to actually help with back or neck pain. It should help with conditions like tennis elbow, arthritis, bursitis, or so many others. If you want an effective machine, you should look for a trusted brand so you know you are going to get good quality. A known brand is going to put the research and science into their products to make sure you are getting the best quality.
A great way to determine the effectiveness of a product is by browsing the reviews and we went through hundreds of them. We look to make sure the products lasted for a while, that they were easy to use and strong enough to really dig in and help with muscle pain. Many people reported the units worked even better with ice baths, Epsom salts, and some easy stretching. You also need them to have a strong enough battery life to last through your treatment session. Some of the units have batteries that need to be switched out. Others are rechargeable and can be plugged into the wall or a USB port to charge. Probably the most important aspect in this regard is having an indicator to let you know the battery level before you start your therapy.

Durability
If you are going to get good effective pain relief from your unit, you need one that is durable and will stand up to repeated use possibly by more than one member of the family. The unit itself should be sturdy with a nice display that will stand up to fingerprints or sweat. You want wires which will stay sturdy and not crimp easily or pull apart. Since they are carrying electrical current they need to stay covered and not be easily frayed. The pads should be reusable and able to stay sticky through multiple uses. You should be able to take them off without ending up picking the sticky stuff off your skin.
The battery always needs to be durable. The devices range from using AAA batteries to 9V batteries to rechargeable lithium batteries. Many can be plugged into recharge or the user can charge them with any USB port. Whatever method they use, you need a TENS that is going to last through your therapy easily so you can get the relief you need from the pain or soreness.

Comfort
It is hard to imagine anything to do with electrical shock is going to be comfortable. There are a few features that will help with this though. The electrode pads are a big one. You want them to stick securely to your skin without being too sticky. It should not feel like you are ripping off a bandaid everything time you take them off. It is also important to have different sizes of pads to choose from so you can get the correct one for the area you are needing treatment for. Having the belt clip is nice too so you can comfortably use this device anywhere you need it.
Expert Interviews & Opinions
Most Important Criteria
(According to our experts opinion)
Experts Opinion
Editors Opinion
Users Opinion
By Default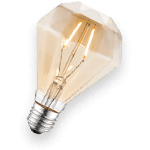 Tips for Placing The Pads
You want to start by taking note of just where your pain is located. Pinpoint the most specific and tender area where the pain is located. Make sure you always use either two pads, which is one channel, or four pads, which is two, at the same time depending on what kind of unit you have. They need to be used in pairs, not just one pad. You can adjust the electrical sensation if you either change the distance between the pads or change the direction of them or both.
A Few Things Not To Do
There are a few things to keep in mind when you are placing the pads for your treatment. They can be placed in one of three different directions either vertical, horizontal, or angulated. The pads should not touch and should be placed at least an inch apart. The farther apart you put them, the less effective they will be. You should probably not put the pads right over a joint like your knee or elbow. Its movement can make the pads harder to stick.
Other Factors to Consider

Adjustability
Adjustability is important because you need to be able to personalize your treatment to match your needs. You should be able to adjust which mode you want to use whether you have acute pain or just need to massage some tense muscles. You could go from cup massage to acupuncture or many other modes in between. You should also be able to control the intensity of the treatment. Start at a lighter intensity and then slowly build it up as needed. For intense pain, you may need to go higher than you would for just some muscle soreness.
Frequently Asked Questions
q:

How long does the pain relief last?

a:

How long the relief lasts can vary widely. Some people say their pain returns as soon as they finish using the device. Others say they keep the relief from pain for as much as 24 hours. A review that came out in 2012 indicated that the pain relief lasted longer after more repeated TENS treatments. The only bad thing is that the repetition can make it more likely
q:

How do I know where to put the pads?

a:

When your pain goes across a significant amount of your body, place one at the top of the painful area and the other vertically at the bottom of the area. If the pain is more focused at a small area, put the pads parallel on either side of the area. When the pain you are experiencing overlaps over a joint, place the two pad on the soft tissue below or above the joint. When the pain is wide, like between your shoulders, put the pads on either side of your spine vertically.
q:

How long should you use this type of device?

a:

Athletes can get started with 15-minute sessions. If that does not help, try repeating for another 15 minutes if needed. You should not use it more than three times per day. As you go through the process, set a rating before your session and then after from 1 to 10 so that you can gauge how well your pain is reduced and can adjust it accordingly.
q:

Are there any side effects to using a unit like this?

a:

Most people can use one of these devices without any side effects. There are a few users who have allergies to the pads used, but you can get latex-free pads to help with that. Most other side effects would be from overuse or setting the intensity too high. Overuse can lead to the treated area becoming sore and setting it too high can cause your muscles to twitch.
q:

What if I get pain in different parts of my body?

a:

If you have chronic pain in different parts of your body, look for a unit that has a range of options. Look for features like modes for arms, legs, and lower back. Massage-like mode options which also be helpful. You will want a wide range of power levels for different intensities. You should also look for pads and modes which are designed for multiple body areas.
q:

What should you do after your treatment?

a:

Turn the knobs off and unplug the wires from the unit. If you have another treatment soon, you can leave the pads on but if not you should remove them. Wash your skin where they were placed. Then wash the electrodes with mild soap to remove the gel. You will not want to use alcohol because it can damage the rubber. Remove the battery from the unit and put a charged battery in so it is ready for your next treatment.
Subscribe to our newsletter