Top 10 Myofascial Release Tools Reviewed and Rated
last updated:
Feb 12, 2020
Neck and shoulder pain is a common complaint among both athletes and recreational exercisers. That pain can be a major distraction in your workout and negatively impact your game. In this article, we will provide self-massage neck and shoulder reviews of the best products to bring relief. Check out our list of the best myofascial release tools.
In a Hurry? The test winner after 18 hrs of research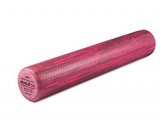 OPTP Pro Foam Roller
Why is it better?
Built to withstand heavy repeated use
Easy to clean
High versatility for a variety of exercises
In a
Hurry? Editors choice: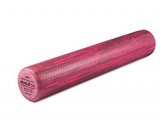 Test Winner: OPTP Pro Foam Roller

42
Researched Sources
12k
Total Readers
18
Hours Researching
14
Products Evaluated
Features
Ease of Use
Portability
Durability
Effectiveness
By Default
10 Best Myofascial Release Tools
Criteria Used for Evaluation

Features
There is a lot to consider when you are shopping for the perfect neck and shoulder fascia massage tool. You want to find the best tool which is going to match your needs. There are different kinds of myofascial release tools to choose from.
There are foam rollers that you roll along with your muscles. They come in different colors, shapes, and textures. They also come in different levels of hardness. There are designs that are designed to ease any hand fatigue.
There are neck massagers that you just put around your neck and squeeze. They have nodules on each side which press into your neck and provide relief with the benefit being able to target right at the base of the cell.
There are also massage sticks. These are created to stimulate good circulation in your muscles and help them recover. The tough core is covered with comfortable rubbery material. These are a little easier to use because you hold it in your hand instead of having to roll on it laying on the floor.
If you are ready to go a little more high tech, there are options. The Etekcity model is a cordless, rechargeable model that you lay over your shoulders and the nodules inside give you a deep shiatsu type massage on your neck, back, and shoulders.
The other option on our list is the Body Back Buddy which is a large s-shaped cane that has different sizes and shapes of nubs to get the right muscle massage to all of your different pressure points.

Ease of Use
Ease of use is an important criterion when it comes to these massagers because they can play a very important part in your daily routine and workout. If you choose the foam rollers, you will need a mat or carpet to use it correctly. If you work out at home that will probably not be an issue, but you might want to give a second thought if you tend to work out in a gym.
The sticks are convenient because you do not have to lay on the floor. They are handheld so you can roll them wherever sore muscles are while sitting on the couch or standing up. This makes them pretty handy because they are a lot more versatile, but you have to be a little flexible and good hand strength to use them properly.
There is also the small version you put around your neck which is very convenient but not very versatile as far as the parts of your body you can use it on. There is also the body buddy which is very versatile with different tips you can use to reach different areas. They are all definitely dependent on your abilities and your taste.
The obvious choice for the easiest to use would be the Etekcity. It is battery operated. You lay it over your shoulders, adjust it to fit just the right areas and turn it on. This model is fantastic for people who are not as flexible or to have a massage while traveling or while watching television.

Portability
Portability is important for myofascial release tools as well. It is very convenient if you can carry your massager with you. It is nice if your tool is short enough to fit into your gym bag so you can bring it to your workout with you. It is very helpful to have it there so you can use it before your workout to warm up your muscles and you can use it after your workout to help the muscles recover and work out the knots.
It is nice to have a massager which is lightweight and easy to carry. If you are a frequent traveler, find one which will fit in your carryon so you can use it on the plane during long trips. This is a handy tool you want to be able to have with you wherever you go.

Durability
This is going to be something you use a lot to help your muscles so you want myofascial release tools that are going to last. If it is a foam roller, you want one made of high-density foam which is durable. The ones on our list are made of EVA foam or closed celled EPP foam. They are solid enough not to lose their shape, even after intense workouts and a lot of use.
The sticks have a durable solid core with foam outside and solid construction on the handles. You want the stick you choose to be one that will not bend or break.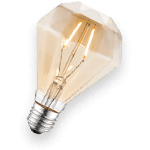 How to use a foam roller for SMR.
Place the foam roller on a mat or carpet and roll on it until you feel a trigger point. You will know it because it will hurt you. Once you find it, stop and rest on the roller for around 10 to 20 seconds.
It is actually the pressure on the area which smooths the fascia, not the rolling. Make sure you only apply pressure on the muscle and not bones or joints. Make sure afterward you drink lots of water.
Getting rid of runner's knee
Runner's knee is a tightening of your iliotibial band (IT band). It is a thick fascia band running along the side of your leg from knee to pelvis. Massaging it can loosen up the tightness and help you prevent future injuries. It hurts at first but will get better.
Frequently Asked Questions
q:

What are the benefits of myofascial release tools?

a:

Myofascial release tools help you get rid of knots and muscle tightness. SMR will also help prevent future injuries. It also helps you physically de-stress your body and help it work more efficiently. It will also help increase flexibility and circulation, which helps you recover fast after your workouts.
q:

Why does myofascial release hurt?

a:

When you are using myofascial release tools on tight muscles you will experience pain or even just discomfort. Sometimes the nerves that surround will be affected and the fascia will thicken. That makes for pain. If you are new to SMR, it can be uncomfortable at first.
q:

What does SMR mean?

a:

SMR stands for Self Myofascial Release which is a treatment. The pressure of the treatment attempts to get the tension out of the fascia caused by trauma, bad posture or inflammation. Restriction points in the fascia can place pressure on your nerves and muscles which can cause you chronic pain.
q:

How many sessions does myofascial release need?

a:

A lot of people say when they go to a physical therapist to have myofascial release tools done, their pain decreases after just one session. Depending on your situation, many people have bi-weekly, weekly, or every other week for anywhere from 4 to 12 weeks.
q:

Is myofascial release safe?

a:

Myofascial Release Tools are safe and very effective. It is a hands-on technique of putting gentle sustained pressure on the connective tissue restrictions which help to get rid of pain and restore motion.
Subscribe to our newsletter