Best Hybrid Dual Cardio Elliptical Reviews 2020
last updated:
Jan 27, 2020
Exercycles and elliptical machines will give you some of the best cardio workouts you can get at home. Many of them will train your upper body, too. Unfortunately, these hybrid ellipticals tend to be both large and expensive. Having one of each is an unrealistic goal for many home gym enthusiasts.
Luckily, there is a compromise between owning both an exercycle and an elliptical and owning just one of the two. That compromise is a hybrid trainer. Hybrid trainers combine the best features of each piece of equipment.
Like any piece of fitness gear, hybrid trainers vary widely in quality, usefulness, and price. This is where we come in. We have done the research for you. If you are considering a hybrid trainer as a solution that will help you meet your goals, read on and discover the top ten hybrid ellipticals.
In a Hurry? The test winner after 23 hours of research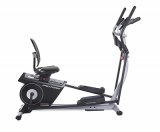 ProForm Hybrid Trainer
Why is it better?
iFit enabled
2 step conversion
16 resistance levels
Exceptionally quiet
350 pound weight capacity
In a
Hurry? Editors choice: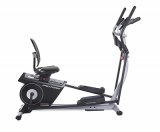 Test Winner: ProForm Hybrid Trainer

3
Researched Sources
1231
Reviews Considered
24
Hours Researching
10
Products Evaluated
Weight
Ease of Use
Comfort
Features
Value
By Default
10 Best Hybrid Elliptical Machines
Criteria Used for Evaluation


Weight
Exercise equipment should be solid and reliable.
In many of our hybrid ellipticals reviews, we focus on equipment that is lightweight and portable. That was important here as well, but it was not necessarily the focus.
While some of the hybrid ellipticals we reviewed are ideal for small spaces, many are not. But we should also point out that length is more important in a tight space than weight is. Most of the units in these hybrid ellipticals reviews can still be moved.
This is especially true since nearly every manufacturer puts wheels on the bottom of their hybrid ellipticals and exercise bikes now. It is a good idea to know the weight of a machine before you purchase because it may or may not be feasible for you to move it on your own.


Ease of Use
It does not have to be difficult to be effective.
Nearly all the hybrid ellipticals we see, even the low-end ones, are easy to use.
Or at least, they seem easy to use. Small things can make a difference. How wide is the unit? Do you have to straddle it to stay on, or can you sit comfortably?
And the computer, if there is one. How hard is it to program? Will you be able to cross hatch your own workouts right away, or will you need to refer to the instruction manual at first? Is there a place to put your phone? Is it close enough to your head that your earbuds won't pop out?
So, even though technology has improved greatly over the last twenty years, ease of use questions are still important if you know how to ask them.


Comfort
Comfort is more than just a padded seat.
If something is comfortable, you will be more likely to use it. If it causes you discomfort, you will avoid it or have to spend time addressing the cause of the discomfort. This applies to furniture, clothing, and exercise equipment.
We do not want you to avoid working out or spend extra time and energy making your uncomfortable equipment comfortable. Instead, our aim is to provide you with the information you need to purchase something that is comfortable for you.
What is comfortable for you might be too minimalist for others. You may not need a large padded seat or multi-grip handlebars, but plenty of fitness enthusiasts do. This is why, in looking for your dream hybrid ellipticals, you should have a mental checklist of the features and items you need in terms of comfort.


Features
You can never have too many features, except for when you do.
Features on hybrid ellipticals include heart rate monitoring, large or ribbed pedals, different styles of handlebars, media holders, computers, magnetic or friction resistance, adjustable seats, and many other add ons that make our workouts more productive.
Notice we said "and many others." You can probably think of a dozen features offhand that we missed. All those possibilities can get overwhelming. And is you bought a hybrid trainer that included every single conceivable feature, would you even be able to use it?
This is why it is so important to know which features you want, which ones are most important to you. You may be able to narrow this down to ten features, or less. This way you can make a decision that you will be able to live with, and nobody will be able to confuse you with talk of advanced features that you know you will not use.


Value
Don't break the bank, break your own previous records.
Comparison shopping is such an ingrained idea by now that it is hard to imagine someone making a major purchase without it.
This is, after all, the whole point of these hybrid ellipticals reviews. We provide you with up to date information, in one centralized location, so that you can strike a balance between what you are able to spend and what you most need in a piece of exercise equipment.
This is why we do not rank our reviews by price, highest to lowest. This is doing a disservice. How much something costs is only part of the story. If you paid fifty dollars for a hybrid trainer, and it fell apart after less than fifty miles, that is not value.
But neither is buying something at a reasonable price with most of the features you wanted missing. You will not feel good about this purchase. Since the hybrid ellipticals are something you will want to use for years to come, it is worth the extra money to get something that will make you happy. So the cheaper option is not always the best value.
Expert Interviews & Opinions
Most Important Criteria
(According to our experts opinion)
Experts Opinion
Editors Opinion
Users Opinion
By Default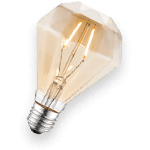 Repetitive Motion Injuries
A repetitive motion injury occurs when performing the same set of movements over and over again, over a period of time, causes a person to injure either their muscles, their tendons, their nerves, or their ligaments (or a combination of any of those).
Carpal tunnel syndrome is a famous example of a repetitive motion injury. Typing at a keyboard for hours on end inflames tendons and ligaments in the wrist. These ligaments and tendons then compress the median nerve it goes through the wrist.
What does this have to do with hybrid ellipticals and bike trainers? Everything. Use caution if you like to use either the bike or the elliptical frequently. Take days off. Elect to walk outside one day. Try sitting up on the bike if you normally ride hunched over for speed. And as always, be sure to warm up before any workout and cool down after.
You use different motions on the elliptical than you do on the bike, so alternating between the two will also help you stay strong and active.
Elliptical Effectiveness
If you have ever been to a gym and seen the sheer number of hybrid ellipticals on any cardio deck, you may have been tempted to write these machines off as a fad. But the truth is, they are here to stay. And like any piece of exercise equipment, the elliptical will deliver results as long as you use it properly and consistently.
One of the biggest advantages of the hybrid ellipticals may be a psychological one. When people use hybrid ellipticals, they tend to feel they are exerting themselves less than they would be on a treadmill. This happy feeling means they will spend more time on the treadmill, keeping their heart rates up and building strength.
An elliptical will strengthen your leg muscles and give you more endurance, although it will not give bulky or muscular looking legs--you have to lift weights or your own body weight for that. Hybrid ellipticals are also highly efficient at burning calories. These are some of the reasons elliptical machines are so popular, and why they seem to be everywhere.
Other Factors to Consider


Accuracy
Accuracy here refers to how accurately the onboard computer measures speed, distance, calories, time and, if applicable, heart rate. Heart rate may be the most important number there because increasing it can cause a medical emergency while keeping it too low means you are not getting an effective workout.
If you have a heart rate chest strap, it would be good to use it occasionally while on or just getting off your hybrid trainer. You can also use the old method of putting two fingers to your carotid artery to estimate your pulse. Comparing numbers helps you see how well you can trust the heart rate monitor in your trainer.


Motion Control
Motion control refers to how well the machine can mimic a natural stride. If the stride feels forced, jerky, or out of sync, you will not enjoy your workout as much and may give up, so that you lose the cardio benefits the hybrid ellipticals offers. Reinforced cranking mechanisms are one of the ways manufacturers strive to keep the motion fluid and consistent.
Frequently Asked Questions
q:

Why are elliptical machines so good for elderly people?

a:

Elderly people often have joint problems and other physical infirmities that make it hard for them to climb stairs, walk outside, or run. The elliptical emulates these movements but removes any pressure on the joints or bones so that they become low to no impact activities.
q:

Will elliptical machines and cycling work the same leg muscles?

a:

Generally speaking, the elliptical will work your quads, hamstrings, and glutes. An exercise bike works for the same muscle groups but gets your calves involved more.
q:

Should I hire someone to assemble my hybrid trainer?

a:

It's up to you, but if you think the task is more than you can handle, you definitely want to bring in a professional. It is better to spend the money now rather than risk paying for a repair if the machine falls apart from improper assembly. Of course, some hybrid trainers are more difficult to assemble than others. If you read plenty of reviews, you will find a consensus on how hard it is to put each trainer together. You can make your purchase decision using that as a factor because some of them are so simple that even a person with no mechanical background can put them together.
q:

How can I warm up for an elliptical workout?

a:

You can warm up for an elliptical workout by doing an elliptical workout! Seriously, anything that is low impact and mimics the motion of the workout is good. Walking around your house, getting on a treadmill at the lowest setting, and, yes, getting on hybrid ellipticals at the lowest setting are all options for warming up.
q:

My flywheel is making a lot of noise. Should I unscrew the cover and see what's going on?

a:

No! Only a trained technician should attempt any flywheel repairs. They are sealed for a reason. You could render your hybrid trainer useless, in just a few minutes, without even knowing it. And if your machine is still under warranty, you will void it by cracking open the flywheel casing.