Best Hybrid Dual Cardio Elliptical Reviews 2023
last updated:
Jan 07, 2021
A hybrid dual elliptical is an excellent addition to any home gym when you want to switch up your workouts without draining your bank account. Sure, you could simply purchase a bike and elliptical, but why would you when you could get the best of both worlds in one compact and affordable package? These machines are a lifesaver when you need to save on space, and are incredibly easy to adjust to accommodate a wide variety of workouts.
We made sure that we only selected machines that are easy to use, and made from quality materials that hold up well over years of continued use. In this guide, we have selected some of our favorite hybrid dual ellipticals to help you burn calories and keep your workouts fresh and exciting!
This is the best product on our list that is currently in stock: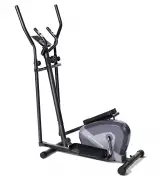 MaxKare
Why is it better?
Affordable
Large LCD screen
Magnetic resistance
3
Researched Sources
1231
Reviews Considered
24
Hours Researching
10
Products Evaluated
Weight
Ease of Use
Comfort
Features
Value
By Default
10 Best Hybrid Elliptical Machines
1

. ProForm Hybrid Trainer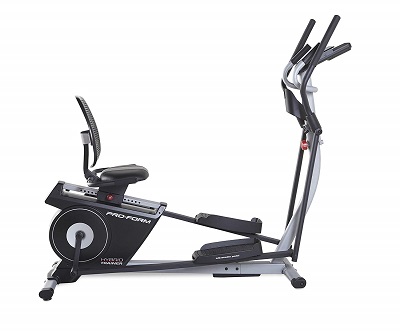 iFit enabled
2 step conversion
16 resistance levels
Exceptionally quiet
350 pound weight capacity
Stride limited to 15 inches
These hybrid ellipticals combine an elliptical and a recumbent bike, for max comfort and minimal back strain while you work out.
Read more
Onboard iFit technology lets you work out virtually, alone or with a choice of celebrity trainers, almost anywhere in the world. The ProForm converts from an elliptical into a cycle with two easy steps.
The Proform offers 16 resistance levels and 16 expert certified fitness apps. Changing resistance is smooth and fluid, even mid-ride, thanks to ProForm's patented Silent Magnetic Resistance (SMR) design innovation. Pulse tracking sensors are located in the soft grip handlebars. A large, adjustable, padded seat, along with oversized pedals, make this a comfortable ride all around.
The elliptical portion has a 15-inch stride length. A power or watts meter on the LCD screen will help you keep pushing yourself. The ProForm Hybrid Trainer has a weight limit of 350 pounds.
2

. GoPlus Elliptical Bike 2 in 1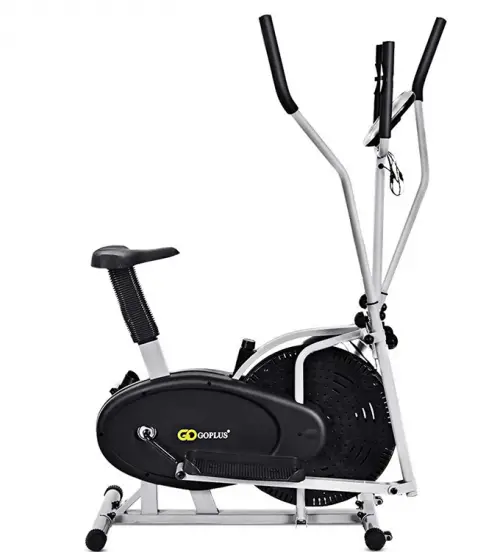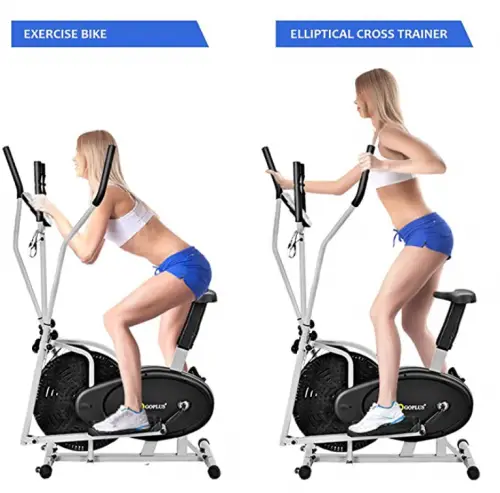 Chain driven fan
Felt brakes
250 pound user capacity
Simple operation/conversion
The GoPlus Elliptical Bike 2 in 1 is an upright cycle with elliptical handles that allow you to get in an effective upper body workout as you pedal.
Read more
A chain-driven fan provides a fluid, bump-free ride. The felt brakes are secure and efficient, letting you stop the cycle on demand. An LCD display provides a readout of all of your vital training data, including calories burned, distance, speed and time. No heart rate capability, according to the manufacturer.
The GoPlus is surprisingly stout for such a compact machine. At 62 pounds, it is a bit on the heavy side, but still portable if needed. It has a maximum user weight of 250 pounds. Purchase includes a comprehensive exercise guide, to help you get the most out of your workouts and cross-training. The low impact nature of the 2 in 1 makes it ideal for children and the elderly.
An adjustable seat, moving handlebars, and quiet operation round out the exciting features that come standard with this machine.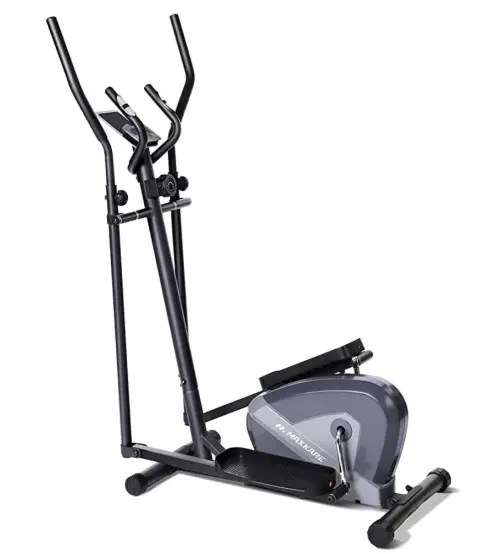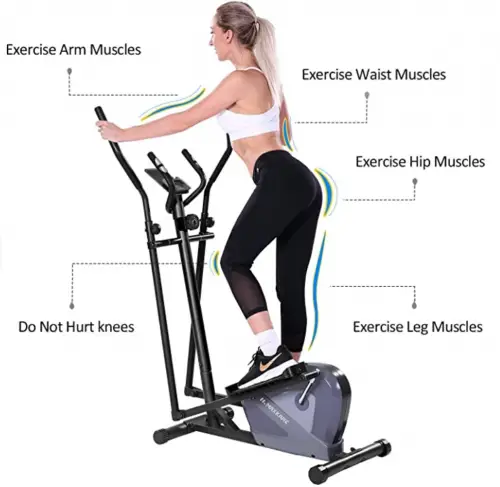 Affordable
Large LCD screen
Magnetic resistance
Weak resistance
A little wobbly
If you are in the market for something that is more affordable, this option from MaxKare is worth checking out. Not only does it clock in at a reasonable price point, but it is also packed with smart features for a comfortable and effective workout. Users like that it boasts a slightly smaller footprint and has simple yet smart features to help you reach your fitness goals.
Read more
The very first thing that we noticed about this design is that it utilizes magnetic resistance. By using magnets, it creates a quieter rotation which is perfect for those early morning workouts. It provides users with up to eight levels of magnetic resistance which is incredibly easy to adjust, even when you are in the middle of a workout and want to crank up the challenge.
It also has a simple yet effective LCD screen that is easy to read and tracks all of your important progress. The screen displays your time, distance, calories burned, and even your heart rate. As you move the pedals on the base, it moves the dual handles which offer a full-body workout in one small and compact machine.
Even though it comes in at an affordable price point, MaxKare doesn't skimp on the quality. Smart and comfortable design features allow you to work harder and switch up the intensity at the drop of a hat. The durable frame is able to easily accommodate up to 264 pounds, which is impressive for such a small and affordable machine!
4

. Plasma Fit Elliptical Cross Trainer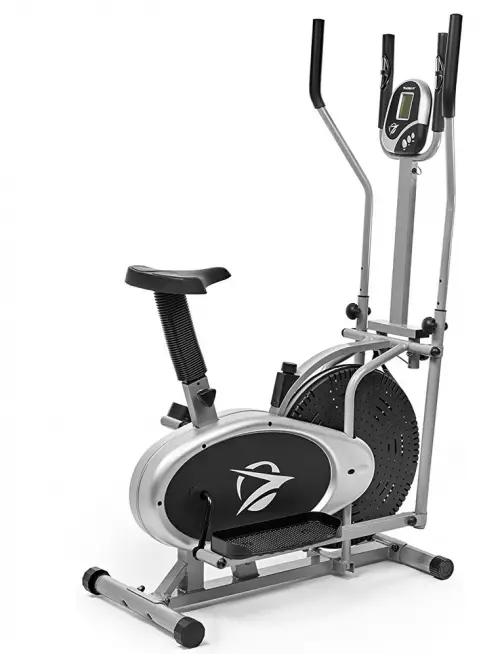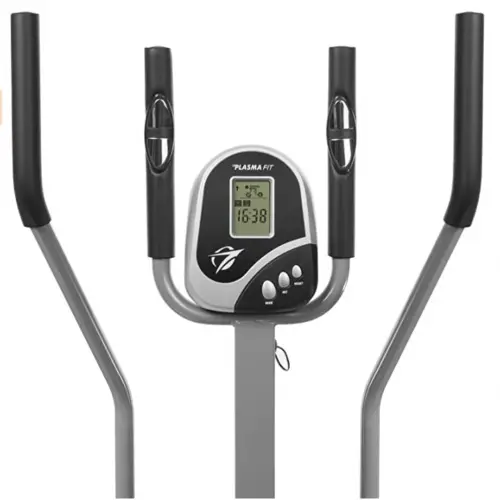 Ideal for small spaces
Reasonable price
Tubular steel frame
Textured pedals
Only an 11" stride on the elliptical
This ultra compact unit is a great choice for apartments and other smaller living spaces. The ergonomic design of the Plasma Fit makes for one of the most fluid stride motions of any hybrid ellipticals.
Read more
This makes it much easier on your joints, and helpful for anyone with arthritis or joint pain. You dial in the resistance with a knob, easily reachable while you are working out.
The Plasma Fit is capable of both forward and backward motion on the elliptical and the upright, allowing you to work your muscles in different ways and avoid a repetitive motion injury. Chain driven fan resistance is almost whisper quiet during operation. A comfortable saddle adds to the pleasant feel of working out with this machine.
The small screen gives you time, distance, speed, and calories burned, and there are heart rate sensors in the handlebars. The weight capacity for the Plasma Fit is 250 pounds, and the assembled unit weighs 64 pounds.
5

. Body Power 3 in 1 Trio Trainer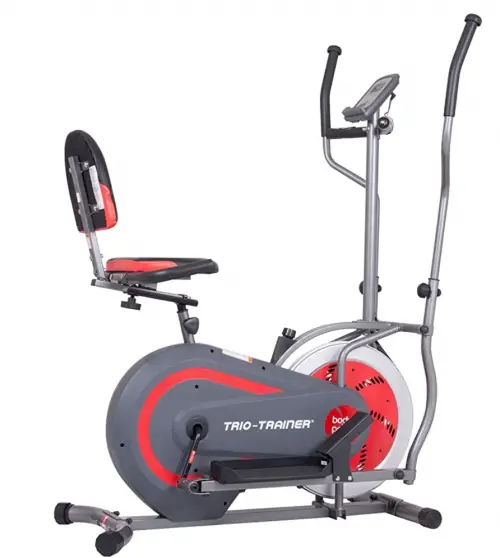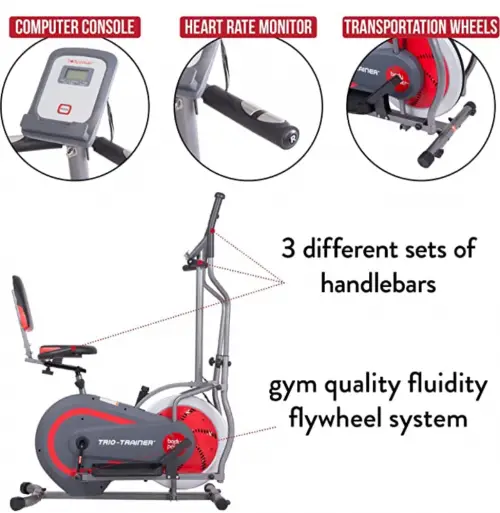 Has three different functions
Strong construction
Computer console
Easy conversions
The Body Rider 3 In 1 Trio Trainer uses a patented design to provide you with a combination recumbent, upright and elliptical trainer. Conversion from hybrid ellipticals to bikes and back is quick and easy, with no pedal adjustment required.
Read more
The bike portion is a recumbent bike, so it will go easy on your back if that is something you need. But what makes the Body Power 3 in 1 special, and gives it its name, is its added ability to adjust into an upright bike.
The console is programmable and allows you to choose from 17 different workout apps. There are 16 levels of resistance, provided by magnets. There is a stripped down LCD screen with speed, distance, time and calorie data, as well as heart rate via handlebar sensors.
The max user weight is 250 pounds. The Trio weighs 108 pounds, making it twice as heavy as some of our hybrid ellipticals list. Transport will be hairier, even with the installed wheels. In addition, the unit is 63 inches long. Though it offers features few other two in ones do, this is not a good choice for small living spaces.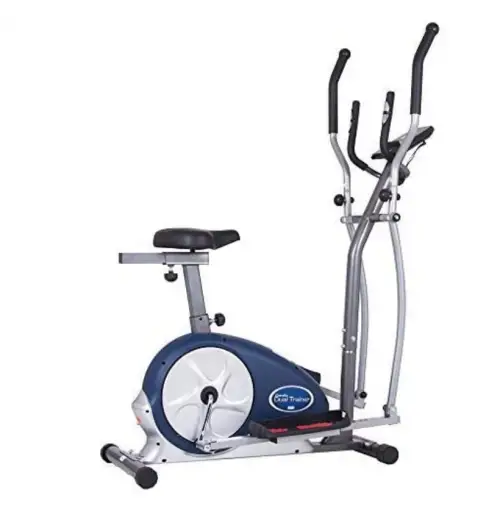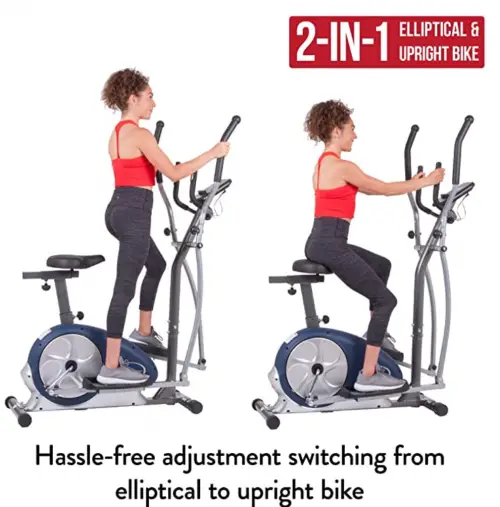 Comes with a DVD
Compact
Easy to convert
Computer includes programmable options
No incline on the elliptical
This solidly constructed offering from Body Max has heart rate functionality and comes with an exercise DVD to help you with your first few workouts.
Read more
Changing from upright bike to hybrid ellipticals is easy. You can program the included LCD, and it also comes with 12 preloaded workouts. You have your choice of either circuits or heart rate target programs. This is pretty impressive for an entry level bike/elliptical.
The seat is adjustable for comfort. It can be raised and lowered for riders of different heights. The seat has foam padding. The machine is quiet and, at 38.6 inches, good for small spaces. There are 16 levels of magnetic resistance. The stride length is 14 inches, for both the bike and hybrid ellipticals.
The trainer weighs 89 pounds and has a weight limit of 250.


Bluetooth connectivity
Run Social App compatibility
Easy on joints
Expensive
Difficult to assemble
If you want something that comes from a trusted brand that boasts all of the extra bells and whistles to help you get the most out of your home workout, this design is a great option. It has very comfortable features that allow you to push yourself pretty hard, with advanced connectivity tools to help you stay on top of your progress. It may cost a little more than most, but we feel that it is worth every penny!
Read more
This standing machine provides users with much of the benefits of running with standing pedals and moving handles that offer a full-body workout without the strain on joints. The handles are coated in a layer of EVA foam that works to wick away sweat and provide a secure grip. It also has a pair of narrow stationary grips as well.
What we love most about this design is all of the connectivity features. It offers Bluetooth technology that allows you to sync the entire machine to your smartphone to track your progress. If you are feeling isolated while working out from home, it also offers the Run Social App that connects you with fellow home athletes from all over the world to work out together!
If you need something that provides you with a little extra push to get you excited about working out from home, this design from Schwinn is worth every penny. We love the advanced features that connect you with other users from around the work. Plus, the dual handles provide a great cardio workout from head to toe!
8

. Exerpeutic Gold XL9 Aero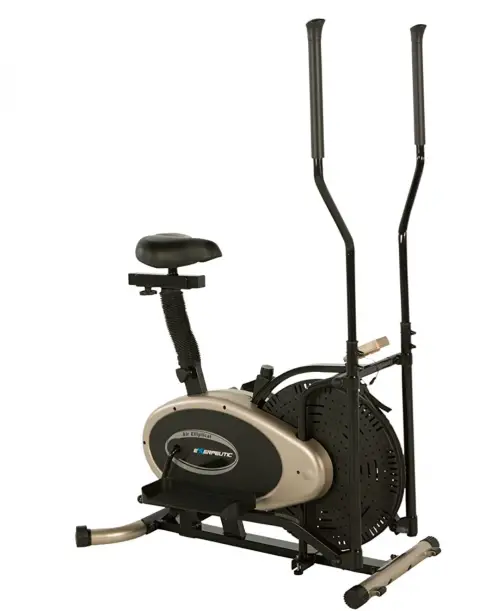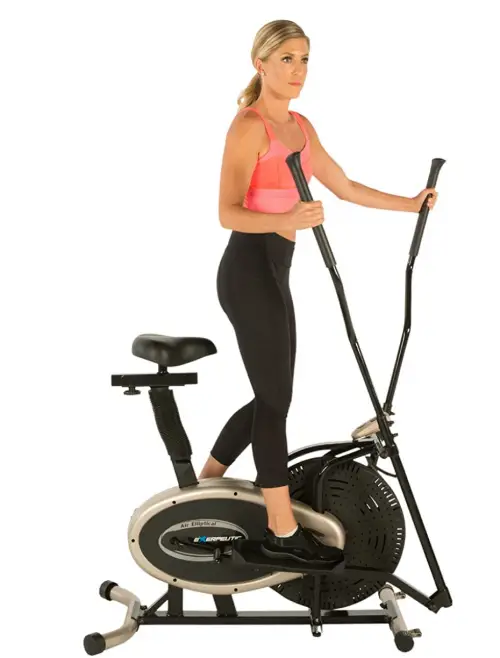 Dual action arms
Reinforced crank for consistency
Excellent value
Comfortable seat
Dual action arms, oversized pedals, and a one year warranty are just a few of the qualities that make this a wise choice for a starter machine and why this machine is on our list of best hybrid ellipticals.
Read more
Exerpeutic has an excellent reputation in the fitness industry. Any machine they make will be easy on the joints and ankles and will be designed with the user in mind. The Gold dual trainer meets both those marks. The elliptical motion is fluid, with no interruptions or jerking motions.
The seat is fully adjustable and, like the pedals, is big enough to comfortably seat people of different body types. This model also has a reinforced crank system, meaning the elliptical motion is steady and does not change. You can stride backward on both the bike and the elliptical.
The LCD screen is rather small, but it does track your speed, distance, time and calories. At 43 inches long, the Exerpeutic Gold weighs 61 pounds. It has a 250-pound weight limit. The design of the machine makes it stable.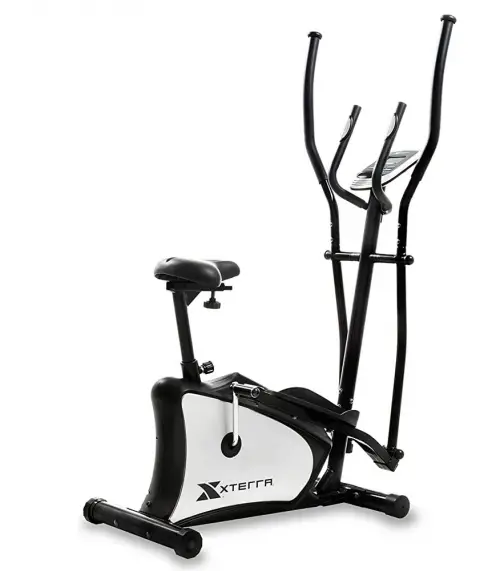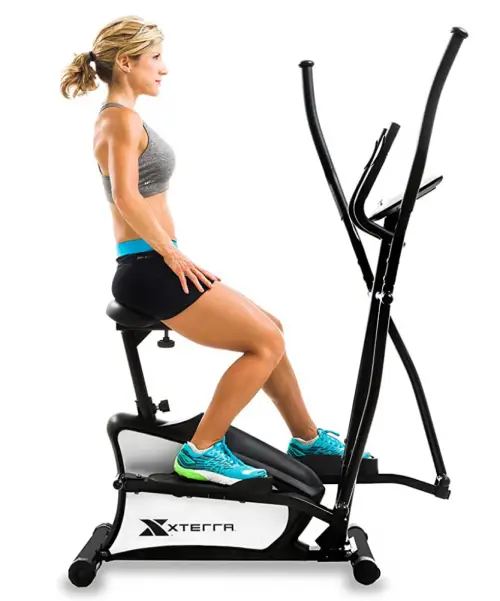 Easy to set up
Affordable
Comfortable seat
What we liked most about this design from XTERRA is that it is composed of quality materials that hold up quite well over time. This machine is incredibly easy to set up and get started right out of the box. It boasts a slim footprint that won't take up that much room in your home gym, and it is packed with features that will help you stay on top of your progress.
Read more
The very first thing that we noticed about this design is that it boasts a very slim frame that won't take up that much room in your home gym. Users find that this design is incredibly easy to adjust without the need to get off of the machine. Plus, it has a weight limit of 265 pounds that is just slightly higher than many of the budget-friendly designs out there on the market.
We also like that it boasts a large LCD screen that is almost 4 inches wide. It is able to detail your calories burned, heart rate, distance traveled, as well as your time. It boasts 8 levels of adjustable resistance that are incredibly strong and effective while in use.
If you are in the market for something that boasts an affordable price point that won't break the bank, this design from XTERRA Fitness is a great choice. It comes from a trusted brand that uses quality materials that hold up well over time, and it is incredibly easy to set up and get to work!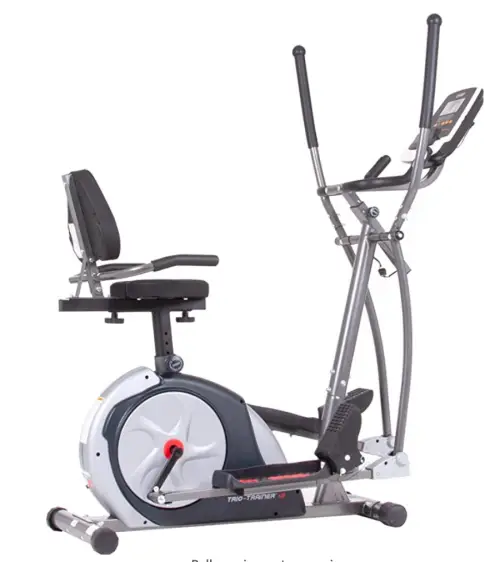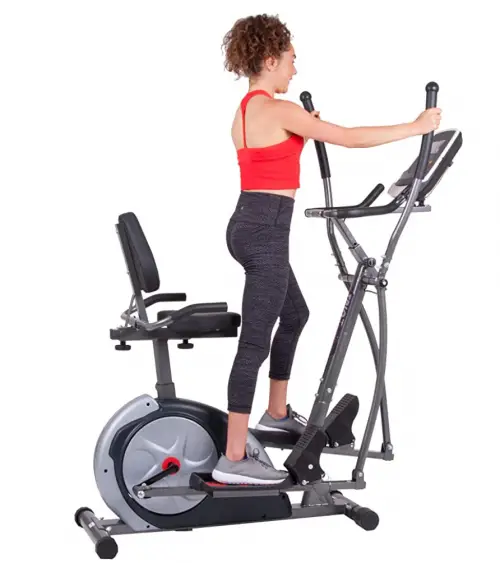 Several different configuration options
Can make for extra challenging workouts
LCD has 21 presets
Phone/device holder
The Body Champ 3 in 1 can be used as an elliptical, upright bike, or a sprinting road bike, according to the company.
Read more
Conversions between the three modes are simple. There are three sets of handlebars, making it easy to switch from one style of bike riding to another. The U-shaped bars have heart rate sensors in them, and the elliptical handles are dual-action.
The LCD screen tracks the standard speed, distance, time, and caloric burn, but it also has 21 exercise programs built-in. You have the ability to design your own as well. The monitor has shelves for your phone or other media device.
In addition to the upright bike, seated road bike, and sprinting road bike positions, you can adjust the seat and make Body Champ 3 in 1 a recumbent bike. The unit weighs 110 pounds, with a weight capacity of 250 pounds.
Criteria Used for Evaluation

Weight
Exercise equipment should be solid and reliable.
In many of our hybrid ellipticals reviews, we focus on equipment that is lightweight and portable. That was important here as well, but it was not necessarily the focus.
While some of the hybrid ellipticals we reviewed are ideal for small spaces, many are not. But we should also point out that length is more important in a tight space than weight is. Most of the units in these hybrid ellipticals reviews can still be moved.
This is especially true since nearly every manufacturer puts wheels on the bottom of their hybrid ellipticals and exercise bikes now. It is a good idea to know the weight of a machine before you purchase because it may or may not be feasible for you to move it on your own.

Ease of Use
It does not have to be difficult to be effective.
Nearly all the hybrid ellipticals we see, even the low-end ones, are easy to use. Or at least, they seem easy to use. Small things can make a difference. How wide is the unit? Do you have to straddle it to stay on, or can you sit comfortably?
And the computer, if there is one. How hard is it to program? Will you be able to cross hatch your own workouts right away, or will you need to refer to the instruction manual at first? Is there a place to put your phone? Is it close enough to your head that your earbuds won't pop out?
So, even though technology has improved greatly over the last twenty years, ease of use questions are still important if you know how to ask them.

Comfort
Comfort is more than just a padded seat.
If something is comfortable, you will be more likely to use it. If it causes you discomfort, you will avoid it or have to spend time addressing the cause of the discomfort. This applies to furniture, clothing, and exercise equipment.
We do not want you to avoid working out or spend extra time and energy making your uncomfortable equipment comfortable. Instead, our aim is to provide you with the information you need to purchase something that is comfortable for you.
What is comfortable for you might be too minimalist for others. You may not need a large padded seat or multi-grip handlebars, but plenty of fitness enthusiasts do. This is why, in looking for your dream hybrid ellipticals, you should have a mental checklist of the features and items you need in terms of comfort.

Features
You can never have too many features, except for when you do.
Features on hybrid ellipticals include heart rate monitoring, large or ribbed pedals, different styles of handlebars, media holders, computers, magnetic or friction resistance, adjustable seats, and many other add ons that make our workouts more productive.
Notice we said "and many others." You can probably think of a dozen features offhand that we missed. All those possibilities can get overwhelming. And is you bought a hybrid trainer that included every single conceivable feature, would you even be able to use it?
This is why it is so important to know which features you want, which ones are most important to you. You may be able to narrow this down to ten features, or less. This way you can make a decision that you will be able to live with, and nobody will be able to confuse you with talk of advanced features that you know you will not use.

Value
Don't break the bank, break your own previous records.
Comparison shopping is such an ingrained idea by now that it is hard to imagine someone making a major purchase without it.
This is, after all, the whole point of these hybrid ellipticals reviews. We provide you with up to date information, in one centralized location, so that you can strike a balance between what you are able to spend and what you most need in a piece of exercise equipment.
This is why we do not rank our reviews by price, highest to lowest. This is doing a disservice. How much something costs is only part of the story. If you paid fifty dollars for a hybrid trainer, and it fell apart after less than fifty miles, that is not value.
But neither is buying something at a reasonable price with most of the features you wanted missing. You will not feel good about this purchase. Since the hybrid ellipticals are something you will want to use for years to come, it is worth the extra money to get something that will make you happy. So the cheaper option is not always the best value.
Expert Interviews & Opinions
Most Important Criteria
(According to our experts opinion)
Experts Opinion
Editors Opinion
Users Opinion
By Default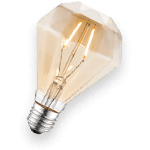 Repetitive Motion Injuries
A repetitive motion injury occurs when performing the same set of movements over and over again, over a period of time, causes a person to injure either their muscles, their tendons, their nerves, or their ligaments (or a combination of any of those).
Carpal tunnel syndrome is a famous example of a repetitive motion injury. Typing at a keyboard for hours on end inflames tendons and ligaments in the wrist. These ligaments and tendons then compress the median nerve it goes through the wrist.
What does this have to do with hybrid ellipticals and bike trainers? Everything. Use caution if you like to use either the bike or the elliptical frequently. Take days off. Elect to walk outside one day. Try sitting up on the bike if you normally ride hunched over for speed. And as always, be sure to warm up before any workout and cool down after.
You use different motions on the elliptical than you do on the bike, so alternating between the two will also help you stay strong and active.
Elliptical Effectiveness
If you have ever been to a gym and seen the sheer number of hybrid ellipticals on any cardio deck, you may have been tempted to write these machines off as a fad. But the truth is, they are here to stay. And like any piece of exercise equipment, the elliptical will deliver results as long as you use it properly and consistently.
One of the biggest advantages of the hybrid ellipticals may be a psychological one. When people use hybrid ellipticals, they tend to feel they are exerting themselves less than they would be on a treadmill. This happy feeling means they will spend more time on the treadmill, keeping their heart rates up and building strength.
An elliptical will strengthen your leg muscles and give you more endurance, although it will not give bulky or muscular looking legs--you have to lift weights or your own body weight for that. Hybrid ellipticals are also highly efficient at burning calories. These are some of the reasons elliptical machines are so popular, and why they seem to be everywhere.
Other Factors to Consider

Accuracy
Accuracy here refers to how accurately the onboard computer measures speed, distance, calories, time and, if applicable, heart rate. Heart rate may be the most important number there because increasing it can cause a medical emergency while keeping it too low means you are not getting an effective workout.
If you have a heart rate chest strap, it would be good to use it occasionally while on or just getting off your hybrid trainer. You can also use the old method of putting two fingers to your carotid artery to estimate your pulse. Comparing numbers helps you see how well you can trust the heart rate monitor in your trainer.

Motion Control
Motion control refers to how well the machine can mimic a natural stride. If the stride feels forced, jerky, or out of sync, you will not enjoy your workout as much and may give up, so that you lose the cardio benefits the hybrid ellipticals offers. Reinforced cranking mechanisms are one of the ways manufacturers strive to keep the motion fluid and consistent.
Frequently Asked Questions
q:

Is an elliptical better than a treadmill?

a:

While the treadmill holds the number one spot as one of the most popular pieces of cardio equipment, the elliptical is often considered to be the safer and more effective choice. Treadmills are great for running, but they can also be pretty brutal on your joints. Ellipticals work the exact same muscles as running, but remove the impact that your body makes with the ground.

Cartilage in your knees and joints is incredibly important, and it is something that doesn't repair or grow back after years of wear and tear. To save your precious cartilage from damage, investing in an elliptical will help keep your knees protected so you can fit in a great cardio workout every day safely.
q:

Will elliptical machines and cycling work the same leg muscles?

a:

Generally speaking, the elliptical will work your quads, hamstrings, and glutes. An exercise bike works for the same muscle groups but gets your calves involved more. One of the biggest differences is the intensity of your workout.

While sitting, your heart rate will not elevate as quickly as if you were standing. For easier workouts that work for large muscle groups without running out of gas, a stationary bike will allow you to really dig into those muscle groups without fatiguing as quickly.
q:

How can I warm up for an elliptical workout?

a:

You can warm up for an elliptical workout by doing an elliptical workout! Seriously, anything that is low impact and mimics the motion of the workout is good. Walking around your house, getting on a treadmill at the lowest setting, and, yes, getting on hybrid ellipticals at the lowest setting are all options for warming up. Start low and slow for at least 5 minutes before turning up the intensity.

Be sure to stretch after the end of each workout! Lower body workouts engage very large muscle groups, and if you don't stretch at the end of the workout your muscles will become incredibly sore and stiff the following day!
q:

Why are elliptical machines so good for elderly people?

a:

Elderly people often have joint problems and other physical infirmities that make it hard for them to climb stairs, walk outside, or run. The elliptical emulates these movements but removes any pressure on the joints or bones so that they become low to no impact activities.
q:

How do I care for my machine?

a:

Proper care is key if you want your machine to hold up well over the years of continued use. It is important that you clean and properly care for your machine to prevent it from losing tension over time, or from squeaking. Different designs of machines require different methods of care.

If you opt for a friction or magnet-resistance machine, be sure to annually wipe down all of the tracks and mechanisms to remove any dirt or lint that can cause it to squeak or lose its effectiveness. We recommended wiping your machine down after every use and cleaning the tracks with a damp cloth a few times a year. Whether you use it daily or only a few times a month, it is super important to keep those tracks clean!
q:

Should I hire someone to assemble my hybrid trainer?

a:

It's up to you, but if you think the task is more than you can handle, you definitely want to bring in a professional. It is better to spend the money now rather than risk paying for a repair if the machine falls apart from improper assembly. Of course, some hybrid trainers are more difficult to assemble than others.

If you read plenty of reviews, you will find a consensus on how hard it is to put each trainer together. You can make your purchase decision using that as a factor because some of them are so simple that even a person with no mechanical background can put them together.
q:

My flywheel is making a lot of noise. Should I unscrew the cover and see what's going on?

a:

No! Only a trained technician should attempt any flywheel repairs. They are sealed for a reason. You could render your hybrid trainer useless, in just a few minutes, without even knowing it. And if your machine is still under warranty, you will void it by cracking open the flywheel casing.

A good way to keep your wheel in excellent working order is to ensure that you wide down the outside of the case a few times a year. Keeping the machine clean and wiped down over time will prevent any issues inside of the wheel from occurring.
Subscribe to our newsletter