Stamina In Motion Elliptical Trainers Review 2021
last updated:
Jan 07, 2021
Stamina Products, Inc., is the company responsible for the Stamina in Motion line of compact elliptical equipment. Stamina calls their elliptical units "striders." As we'll see later, in our FAQ section, the stride is an important measurement that can determine a machine's effectiveness for a given user. The word "stride" also has a connotation of confidence and strength.
The Stamina in Motion products can definitely build your confidence by giving you strength. They will make your legs stronger, but also help your heart pump blood more effectively so that you burn extra calories and find yourself with more energy throughout the day.
Though small and minimalist, the Stamina in Motion products are so convenient and easy to use that we think you'll want to use them quite a bit. When it comes to fitness, every little bit helps. Learn about the first elliptical machine, in our buying guide.
In a Hurry? The test winner after 20 hours of research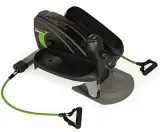 Compact Strider
Why is it better?
250 pound user capacity
Just 12 inches high, easy to store away
Steel base with rubber foot ends that won't damage floor
Stable and lifelike revolution
Oversiized pedals to cup feet
In a
Hurry? Editors choice: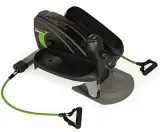 Test Winner: Compact Strider

30
Researched Sources
7581
Reviews Considered
25
Hours Researching
4
Products Evaluated
Compatibility
Durability
Features
Fit
Style
Weight
By Default
Best 4 Stamina In Motion Compact Ellipticals
Criteria Used for Evaluation

Compatibility
The simple design of Stamina products means they aren't compatible with many other pieces of fitness gear.
So we had to look elsewhere for our compatibility ratings. We feel that Stamina elliptical machines are compatible with most users, in terms of stride length, height, body shape, and level of fitness experience. The adjustable resistance means anyone can find the right level of exertion, the one that will get their heart rate up without causing undesirable stress or pain. The low impact nature of an elliptical means they are easy to use, even for people with arthritis and other inflammatory conditions. While you can't add on or upgrade most Stamina equipment, it is all designed to get most of us where we need to go without a lot of distracting or overwhelming features.

Durability
We had to look hard to find any bad reviews about how well the Stamina products hold up over time.
A good rule of thumb is that you get what you pay for. The Compact Strider Pro is top of the line for Stamina in Motion. It will last a long time and give you good service for the life of the product. Other Stamina products aren't cheap or quick to wear down, but there are definitely differences in how hard you can use them without problems.

Features
Stamina does a good job of adding just enough features.
The computer monitors are a standard feature. But some striders have bigger screens, which are easier to read. That's important because all the striders, even the Pro with its handlebars, have monitors close to the floor and far from the user's eyes. Also, not every machine will give you the same data points on the monitors. We carefully weighed the differences and compromises.
Resistance bands, handles, and slimline motor housings, too, are all features that distinguish some products from others. There aren't any inferior products in our reviews--nothing we wouldn't be confident using ourselves. We did try to paint an accurate picture of features to help you make an informed purchase decision. For the most part, compact ellipticals are designed to be placed out of sight and out of the way until you are ready to grab them and go. If the machine doesn't have the features you want, you'll be less likely to use it consistently and you won't get the results we know you are capable of.

Fit
Stamina products are designed to fit the average user.
Although you can adjust the resistance, they do not have adjustable stride length. The Pro model does have adjustable handlebars for a custom fit, which we were glad to see. One persistent shortcoming, with under the desk equipment, is that many users with long legs will bang their legs on the desk. You may not be able to use a Stamina product for this purpose if you are especially tall. We have been upfront about this, and we are also happy to say that there are many other ways for you to get in your exercise. Although Stamina machines are locked in to being placed under a desk, you aren't locked in to only using them. You may have to find something that fits you better, and that is okay.

Style
Style isn't just the way something looks.
Because it has handlebars, the Strider Pro is a different style of elliptical than the others in our guide. The orange and green striders, too, have their own style. While still designed for portability, they do not have carrying handles. This may well impact your purchase decision. The orange and green models also have narrower bearing housings, which may help some users get a fuller range of motion. The housings seem designed for efficiency, perfectly imitating the egg shape that your feet make when you use any elliptical.
Expert Interviews & Opinions
Most Important Criteria
(According to our experts opinion)
Experts Opinion
Editors Opinion
Users Opinion
By Default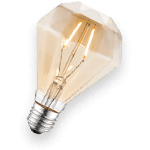 Portability For All
Part of the appeal of Stamina in Motion striders and similar equipment is that they are portable. You are supposed to be able to take them anywhere. Since they are small and have few options, you will not get as intense a workout as you would on a full size elliptical, affordable rowing machine, treadmill, or another piece of cardio equipment.
The trade-off is that you don't have to go to a gym to get your workout. Also, the Stamina units are significantly lower in cost than a full-size machine. If you have to travel, for work or family, you can pack the elliptical and get exercise from your hotel room.
We don't want to talk anyone out of purchasing a mini elliptical. But we do want to point out that, in practice, the portability factor isn't as great as we think. The compact striders weigh 24 pounds each. Would you feel comfortable carrying a 25-pound dumbbell around for an extended period?
In addition to the weight, the striders aren't built like backpacks or handbags. They have the base, rollers, pedals, and bearing assembly. If you are using public transit, you are at a disadvantage with one of these units. And if you are flying, we hope you have a wheeled suitcase big enough for the unit and whatever clothes and toiletries you had to pack.
We don't want to come across as sounding negative. Pedaling at your desk has proven benefits. And the desk isn't the only place you can use a Stamina product. We just want to keep expectations realistic for our readers.
It may sound corny, but we'll leave you with this--many of us already have free portable equipment for life. It's our body. No matter where you are, you can walk, do a few sets of pushups, or do some light stretching to counteract whatever you do for work.
Of course, not all of us are able to walk or even use a mine elliptical. It's often easy to overlook this reality that affects so many people's lives. We'll talk more about that in our next tip.
Exploring Cardio Alternatives
Spinal cord injuries, problems at birth, or chronic illnesses can all confine people to wheelchairs. Traditional cardio equipment always requires two functioning legs. The alternative to a machine is to walk or run, but those activities are also impossible for some disabled people.
But everyone with a working heart needs to keep it strong. How to do that when common methods are a no go for you?
There are more alternatives than you think, but we will focus on one approach. It turns out that moving your arms really fast can get your heart rate up just like moving your legs will. A hand-operated pedal exerciser is a huge help. The ones we saw are metal posts attached to a bar that rests on the floor in front of the user. You can put your hands in the pedals on top of the post and get a workout. The pedal exercisers are height adjustable, and some can clamp to a table or other surface.
There are also options for accessible stationary bikes, also with hand pedals. They use a pillar design so the person in the wheelchair can access the pedals. We have seen similar fixed equipment at public parks, and we just wish every park could have them.
Other Factors to Consider

Bottom Line
All Stamina in Motion products, in our opinion, offer a good value. You can get an elliptical workout just as effective as the one you'd get at a commercial gym, without spending a lot of money. The fact that the Stamina products are portable, too, is a huge advantage. While there aren't wide variations in price, we did give top ranking to the units we felt would give you the best service at an appropriate price point. The optional resistance bands you can get with the compact strider are a great value since that is the closest you can get to moving handlebars on a mini strider. The bands don't add much extra weight, either, and are very easy to move or even take off if you do not use them.

Portability
Again, it was hard to differentiate portability scores for pieces of equipment that are designed almost solely for how easy it is to move them around. But we know that the Pro Strider will be a bit tougher to move if you don't want to leave the handlebars behind. Also, it seems a shame to buy the Pro if you plan on using it under a desk, leaving the bras off permanently.
Frequently Asked Questions
q:

What is stride length?

a:

Imagine turning the pedals on an elliptical. As they each go through a complete revolution, they grow farther apart, then draw closer together. In about the middle of the revolution, the pedals will be at their most distant from each other. Visually, this means your left foot will be all the way forward, while your right foot is all the way back.

The distance between your feet at that farthest point it called stride length. Higher-end ellipticals have adjustable stride lengths. Your stride length will need to be longer the taller you are. Using an elliptical with too short a stride length would be like trying to ride a bike with a frame too small. You will be uncomfortable and won't get a full range of motion.

Stamina Products do not typically have adjustable stride length. They are geared towards people of average height, about 5'9" for men and 5'4" inches for women. Stamina doesn't provide data, but we would guess their machines have a fixed stride length of 20 inches. This will accommodate people from about 5'3" to about six feet. If you are taller or shorter, we strongly suggest trying a Stamina in Motion strider at a store before you purchase.
q:

Can I really get results from something so small?

a:

You can, because the pedaling motion creates resistance. Your leg and trunk muscles (if you stand) will work against the resistance, making them stronger and building the muscles. Your heart rate will also go up, helping your body burn sugar, fat, and calories more effectively. Though the package is smaller, the pedals on a mini strider are doing the same amount of moving and providing comparable resistance to what a full-size elliptical would do. We always remind each other, too, that if you are getting in movement, any movement, you are doing a good thing. Many of us use walking as our main form of exercise. It won't get us those coveted qualifier papers for the World's Strongest Man tournament, but it will keep us flexible and mobile while boosting our heart health and immune systems. We look at mini ellipticals the same way.
q:

What makes elliptical machines effective?

a:

We think the comfort and ease of use factor are big parts of it. Since your feet are supported by the pedals, you don't get any jarring impact like you would with running, even on a treadmill. You can use an elliptical under all weather conditions. Because you only have to focus on moving your arms and legs, you are free to listen to music, watch TV, or perhaps even chat with friends as your work out. Using an elliptical does not require the concentration or routine planning of outdoor cycling, and you are able to stand upright instead of being seated and bent over handlebars. And as we see with the Stamina products, it is possible to build a small elliptical that is still effective and can always go where you go.
q:

Why are elliptical machines easier on the joints?

a:

Low impact aerobics are exercises that elevate the heart rate without shocking your joints and spine. Any exercise that puts a low amount of stress on your body is considered low impact. This includes yoga, swimming, and of course the elliptical. Low impact exercises are associated with reduced back pain and less injury, especially for children, the elderly, those with chronic pain conditions, and those who have been sedentary and are just getting back to exercise.

High impact activities include team sports like soccer, where the body is in constant motion and both feet come in contact with the ground repeatedly. Running, powerlifting and basketball are all examples of high impact pursuits.

Ellipticals are low impact because the machines keep your feet, the point of contact with the earth, secured in pedals which are in turn suspended while in motion. Your feet never contact the hard ground, and so none of that force is being transmitted up through your legs to your spine, joints, and skeletal system. This makes the elliptical a great alternative for people with arthritis, veinous disorders, low back pain, and other conditions that may preclude them from something as seemingly simple as walking long distances.
q:

Is pedaling while working really helpful?

a:

It can be because you are burning more calories than you would at rest. This is true even if your pedal at slow speeds and don't really pay attention to the movement. This is an easy habit to get into if you are working online or taking phone calls all day at a desk.

However, it should be noted that you will probably not get the best possible benefits at all times. Jacking up your heart rate with interval workouts makes you sweaty and short of breath. You probably don't wear gym clothes to work, so sweat is not the most desirable thing. If you talk to customers or colleagues a lot, you'll have to dial back the intensity of your pedaling to a point where it's less effective. Also, while we all think we are great multitaskers, we probably aren't. If you are focused on a deadline, hard project, or detailed report, you may need to use all your focus powers to complete that and save the elliptical for later.
q:

Are the calorie burn counts accurate?

a:

Probably not. It isn't because they are faulty, but because calorie counting is not a one size fits all proposition. Two people of the same height and weight will not burn exactly the same amount of calories doing the same exercise. There will always be differences in fitness experience, natural constitution, body makeup, and body shape. Also, age plays a role, and many cardio machines do not even ask your age.

This doesn't mean you should switch gyms if yours uses calorie counters. A good rule of thumb is to assume that the counts are 15 to 20 percent off, and use them as a rough guide. They can help you moderate your caloric intake and adjust your activity level, even if they are not 100% accurate.
q:

Who made the first elliptical?

a:

The fitness company Precor designed and marketed the first commercially available elliptical in 1995. It was called the EFX, an acronym for Precor Elliptical Fitness Crosstrainer. It is still widely used in gyms and rec centers, and in the homes of many fitness buffs. It has, of course, undergone major updates since 1995. Nobody had ever seen anything like it--the shape, the egglike revolutions, the suspended, low impact pedals. After its release in 1995, the elliptical caught on and other companies began to make them. The Precor design was patented, but the simple science behind it was not. Precor could no be the only elliptical company than Schwinn could be the only bicycle company.

The man who invented the machine that eventually became the Precor EFX was named Larry Miller. Miller was an inventor. His daughter played high school tennis. Miller wanted a way to help his daughter condition for her sport, without the jarring impact that running brings. Based on his daughter's foot pattern (like any other human's), Miller cobbled together a machine that emulated running in a closed loop with no ground contact. The rest is history.
q:

More resistance is always better, right?

a:

No. Piling on the resistance until it feels like you are walking up a hill with a heavy backpack is not the best thing and probably isn't even necessary. It can get your heart rate up past helpful levels, can make you overheat, can cause fatigue, and may even injure you. It is better to ride at a steady pace for as long as you want, interjecting with bursts of intensity at a higher resistance. You may even want to do those fast intervals at a lower resistance. That way you will be able to pedal fast enough to increase your heart rate, safely, beyond what you were getting in a steady state. Resistance is there to challenge you cand grow with you, not make you so tired that you want to quit and have trouble completing work tasks.
Subscribe to our newsletter