Top 10 Upright Exercise Bikes Reviewed and Rated
last updated:
Feb 04, 2020
As you start to build a gym at home, you quickly discover that space is a very valuable commodity. When you are working with limited space, it's a struggle to find effective cardio equipment that doesn't have a very large footprint. With an upright exercise bike, you can fit in a grueling and full-body workout without taking up very much room.
Many of the upright bikes out there on the market are small and compact. Plus, some are even able to be folded in half and tucked away until your cardio day. An upright exercise bike also works your abs more than stationary or recumbent bikes.
In this guide, we have selected some of the best upright exercise bikes to help you get in a full-body cardio workout even in the middle of those cold winter months.
In a Hurry? The test winner after 8 hrs of research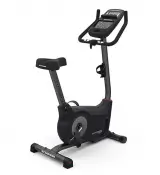 Schwinn 130
Why is it better?
Trusted brand
Easy to adjust
Built-in fan
Multiple settings
In a
Hurry? Editors choice: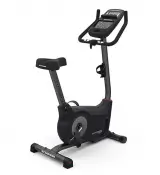 Test Winner: Schwinn 130

14
Researched Sources
234
Reviews Considered
8
Hours Researching
10
Products Evaluated
Style
Features
Comfort
Size
Effectiveness
By Default
Criteria Used for Evaluation

Style
When considering cardio equipment, bikes are sometimes overshadowed by treadmills. While treadmills are a great way to burn calories and get a good workout, they often take up a lot of space and require a lot of maintenance.
A good upright exercise bike requires half the space of a treadmill, and users get just as good of a workout! Plus, biking is often kinder to your knees and lower back because there is no impact from hitting the ground.
There are three different styles of resistance when it comes to these type of bikes. Below, we will get into a little bit of detail about the different styles, and the reasons they may be perfect for your home gym.
Air resistance: This type of resistance is one of the oldest methods out there on the market. When you pump on the pedals, a central air fan moves and creates tension on the line. The reason why many people love this option is that it is essentially silent.
If you hate the idea of a squeaky or creaky wheel, air resistance is one of your best options. The only downside to this option, however, it that it is quite a bit bulkier than some of the other designs out there on the market.
Magnetic resistance: Another great option is those that use magnetic resistance. Magnets that are found at the top of the flywheel are responsible for creating resistance on the pedals to make you earn that piece of cake at the end of the day! Magnetic resistance provides a very smooth ride and is virtually silent.
The downside to this option is that for many models, it requires the use of a power supply. This proves to be a little problematic if you set up your home gym in a garage that doesn't have a lot of electrical power outlets.
Friction resistance: Friction resistance is something that many options do not use anymore. Typically, friction resistance is found on models that are incredibly affordable. Friction models use cotton felt pads that work to slow the wheel down as you pedal.
The downside? They tend to be a little on the noisy side. Plus, as the cotton felt pads wear down with use, it means that the tension on the line weakens over time.

Features
Who doesn't love a lot of extra features? When it comes to exercising at home, sometimes you need all of the help that you can get. We loved products that come with a myriad of extra features that allow you to increase the intensity, and monitor your progress over time.
Below, more details about our favorite features found on most of the models selected for our list.
Heart rate monitor: The key to a good cardio workout is getting your heart rate to that sweet spot where it's working hard, but not too hard. Hitting your targeted heart rate and keeping it there is where the magic of weight loss occurs!
Luckily, most brands have a built-in heart rate monitor in the handlebars. Simply place your hands on the bar to gain access to your current heart rate. Your numbers are displayed on the small LCD screen next to time traveled and calories burned.
Programmed workouts: When you take a spin class, you have access to a trainer that tells you the moment you need to increase the intensity, and when to decrease it. When you workout at home, you are on your own! That's why we loved products that come equipped with pre-programmed workouts of various intensities.
Many of these workouts adjust the tension on the line for you or instruct you when you should do it yourself. As you gain strength and endurance, you have the option to change your workout to something that is a little more challenging.
LCD screen: Keeping track of your progress is the key to success. We wanted to select products that come with an LCD screen that monitors your progress for each and every workout. We loved LCD displays that were easy to read as well as easy to use.
It was important that each LCD screen dictated a few key points. First of all, products that displayed distance traveled is a must. In order to push yourself farther, you first need to know just how far you have traveled. We also liked options that also display calories burned, time on the bike, as well as speed.

Comfort
Everyone knows that very specific pain of riding on a bike with a terribly uncomfortable seat. We wanted to ensure that we avoided that very specific pain in the rear, so to speak. One of the very first things that we looked at to ensure a comfortable ride was the quality of the seat provided.
A good seat needs to check two very distinct boxes. First of all, it needs to be padded in a thick layer of durable foam that doesn't break down over time. Users typically prefer a seat that is a little wider than the average seat. A wide seat allows the users to lean back for an excellent cooldown.
We also like seats that are able to be adjusted easily. The higher the seat, the more activation you feel in your abs as you pump the pedals. The most popular adjustment method out there on the market is the pin method. This option works by pulling out the pin, adjusting the seat to your desired height, and popping the pin back in place.
Another thing that we took into consideration is the construction of the pedals. Upright bikes are not like your average stationary bicycles. Sitting upright and pumping the pedals increases the risk that your feet will slip off the pedals.
Safety is incredibly important, so we wanted to ensure that we selected brands that offered secure pedal buckles to keep your feet securely in place.

Size
When building a home gym, freeing up space is incredibly important. The more space you free up means that you will have more room to fit more equipment! Even the largest upright exercise bike out there on the market will not take up as much space as a treadmill or even a traditional stationary bike.
There were a few things that we kept in mind to keep the footprint as small as possible. Products that use resistance methods such as magnets or friction are often a lot smaller than those that use air resistance with bulky fans. Fan models often run quieter than others out there on the market, but they are larger and heavier.
We also loved products that had the ability to be folded in half and tucked away in storage while not in use. Most foldable models are much smaller and use magnet or friction resistance. It is important to note that foldable options typically have a lower weight capacity of around 220 pounds.
Additionally, many of these options out there on the market are incredibly lightweight. Moving big bulky treadmills or rowing machines is often a workout in and of itself!
Some of the heavier options such as those from Schwinn weigh in at around 70 pounds, while many of the smaller options only weigh about 30 pounds.

Effectiveness
At the end of the day, you want something that is going to help shed pounds and help build muscle. Seasoned cyclists that have to hang up their bike shorts in the offseason feel that the upright bike is as close to the real thing as you can get!
There are a few certain features that make certain models just a little bit more effective than some of the other options. The very first thing that we considered was the pitch and ease to adjust the seat. It is important to get your seat at the perfect level to accommodate your height. To get the best cardio workout, your body needs to be slightly cocked over the handlebars.
A detailed dashboard is another key to success. For all of the units that we selected for our list, they had the have the bare essentials. This includes the distance traveled, time spent pedaling, and calories burned. A heart rate monitor is a great way to make sure you are in the zone for weight loss, but heart rate monitors do not come standard on every model.
One of the most important things that we looked at to make sure each model is effective is the tension levels. The more tension on the line means the harder your glutes need to work to make it up the imaginary hill!
On some of the more expensive and higher-end models, there are around 25 different levels of adjustments. For standard models, 8 levels of tension are adequate to really give those muscles a challenge.
Expert Interviews & Opinions
Most Important Criteria
(According to our experts opinion)
Experts Opinion
Editors Opinion
Users Opinion
By Default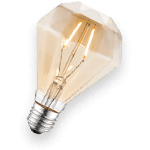 Strap In
Foot pedal straps keep your feet from flying off of the pedals, but they also up the intensity of your workout. Basic pedals only activate the muscles in your legs when you pedal down. With your feet secured to the buckles, you also pull upwards which lights up more muscles in your legs.
Rock Hard Abs
Unlike other bikes out there on the market, upright exercise bikes give your abs a killer workout as well! With a smaller seat that is positioned above the handlebars, it forces your back to stay stiff and upright. Keeping your back straight encourages your abs to stay tight to protect your lower back.
A Real Space-Saver
With home gyms, all real estate is valuable. Treadmills are a great way to keep moving when the weather gets rough, but they take up quite a bit of room and are difficult to move. These products have one of the smallest footprints of any standard cardio gear out there on the market. Plus, many are foldable which means you can store it in a closet to make room for even more gear!
Other Factors to Consider

Bottom Line
What we love most about these styles of bikes is that they help to burn calories and build muscle without taking up a lot of room in your home gym. Whether you need to save a little bit of space or a little bit of money, there are styles out there to fit your needs.
If space is an issue, foldable designs are your best bet. It is important to keep in mind that these options typically have a lower weight limit than others out there on the market. These designs often have a weight limit of between 200-225 pounds.
If money is an issue, simple designs that have a limited dashboard come in at a much lower price point. Designs with small LCD screens often omit handy features such as heart rate monitors, built-in fans, and pre-programmed workouts. However, they still track time working out, distance traveled, and calories burned.
When the weather isn't cooperating to get out of the trails for a little fresh air, an upright exercise bike is the perfect way to burn calories and get your heart pumping!
Frequently Asked Questions
q:

What makes an upright exercise bike unique?

a:

While stationary, recumbent, and upright bikes all use a similar range of motion, there are a few key features that make this model stand out from the pack.

The high seat and slim frame help to activate your core muscles as you pedal. With your core engaged, you burn more calories and strengthen your back at the same time.

Another reason users opt for this model is due to the fact that it has a very small footprint. If you don't have a lot of space in your home gym, but you want equipment that will really help you work up a sweat, this is one of your best options! Plus, many fold up compactly so you can store it neatly in a closet or behind your sofa.
q:

Is it a good cardio workout?

a:

Absolutely! If you want a great compound workout that helps to shed pounds and build muscle at the same time, this is a really great way to achieve those goals. Plus, unlike the treadmill, these devices are much kinder to your joints.

When running on a treadmill, your lower back and knees sometimes take a beating with each step. On a bike, there is no shock of your joints hitting the ground!
q:

Do I really need to strap my feet in?

a:

Yes! At first, it may seem a bit awkward and strange strapping your feet to the bike, but it is incredibly important.

Unlike the traditional stationary bike, your feet are more prone to slipping when your body is positioned upright. When the intensity is high, and you are in the middle of a heart-pumping jam, the last thing you want is your foot flying off of the pedals!

The use of these straps also helps you really dig into your pedaling. Without pedals, your legs muscles only engage when pedaling downwards. With the addition of straps, you are not only pushing down but also pulling up with your legs. This compound movement is sure to light up your leg muscles like a Christmas tree!
q:

What do I do if the seat is too uncomfortable?

a:

Everyone knows the very specific pain that comes with an uncomfortable bike seat. Some users like them to be a bit narrow, while others prefer a wider seat. So, what can you do if you absolutely hate the seat that comes standard with your unit?

There are a few solutions to this specific pain in the rear. One way users sidestep this problem is with a padded bike seat cover. Many of these covers are very affordable, and add an extra layer of gel padding to your seat.

If you hate the side of your seat, there are also replacement seats that affix to most models. These extra seats are only slightly more expensive than padded covers, so it may be one of your best options to keep your rear end happy!
q:

Does it require a lot of maintenance?

a:

The great thing about these products is that they require significantly less maintenance compared to other cardio equipment such as treadmills. In fact, much of the maintenance required to considered to be preventative to extend the life of your unit.

Just like at a public gym, always wipe down all surfaces that you came in contact with after your workout is over. That includes the seat, handlebars, and pedals. It is also a good idea to vacuum the flywheel a few times a year to remove dust and debris that may clog up the line.

If you are sure to take care of your high end or affordable unit, it's sure to function just as good on day 1 as day 500!
q:

Do they have a weight limit?

a:

In most cases, there is a limited weight limit for these bikes. For some of the higher-end models, the weight limit maxes out at around 300 pounds. More affordable options have a lighter weight limit between 200-225 pounds.

If you fall over the weight limit of your bike, it won't eject you off of the seat like a rocket. It also won't collapse in on itself like a folder chair. The detriment of using your bike if you fall over the weight limit simply means that its durability is greatly reduced with continued use.
Subscribe to our newsletter