10 Best Recumbent Bikes for Exercise
last updated:
May 15, 2020
Cycling offers all of the cardiovascular benefits of running, but without the impact. For people with lower back issues, however, sitting on a conventional upright bike just isn't feasible. That's where the recumbent bike comes in.
A recumbent exercycle will provide you with total back support while you cycle while activating your glutes and hamstrings more than an upright does. In this article, we identify and review 10 top-rated products to help you find the best recumbent bike of 2020.
This is the best product on our list that is currently in stock: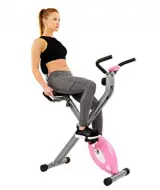 Sunny-Health-Bike
Why is it better?
Different resistance levels
Robust
Comfortable
44
Researched Sources
8k
Reviews Considered
16
Hours Researching
14
Products Evaluated
Accessories
Advanced Features
Effectiveness
Value
By Default
10 Best Recumbent Bikes
1

. Exerpeutic Fitness Bike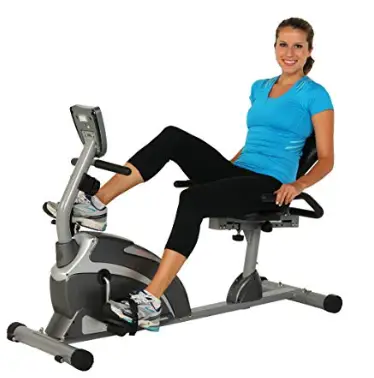 Wide, comfortable seat
8 levels of resistance
Rigid construction
Computer readouts not totally reliable
The Exerpeutic offers a generously wide back-rest to provide comfort for people with spinal problems. The seat is adjustable both fore and aft for customization. You get 9 levels of magnetic resistance, with a centrally located control knob.
The bike offers great support and comfort while being used and it gives a nice range of accessory features all of which are good useful features.
Read more
The recumbent bike has a very solid steel frame base, providing a max user weight of 325 pounds. A balanced flywheel and v-belt drive provide for a very fluid, natural pedaling experience.
A budget bike that offers top-level performance.
The console is basic but functional. The LCD screen is easy to read, giving a rolling readout of your speed, time, distance, calories burned, and heart rate. There are no inbuilt programs on the 900XL.
This will give you superb daily exercise while also offering a nice variety of how you exercise.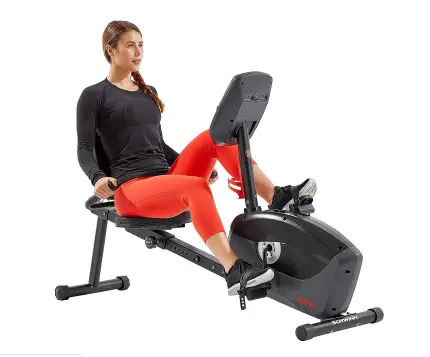 Quality budget model
7 pre-set programs
8 resistance levels
Comfortable seat
Inaccurate heart rate monitor
The Schwinn is a fitness recumbent bike that gives quality and performance for home users and is of a standard which means it would not be out of place in a gym.
It provides you with pre-set programs; quick start. It provides you with an easy to read LCD console that tracks your speed, time, distance, RPMM, calories, and heart rate.
Read more
The seat is ultra-comfortable. Thick padding on the seat bottom allows you to exercise for hours without discomfort. The seat is adjustable in all directions.
With the convenience of this model in your home, a variation on exercise will be available whenever you need or want to. The recumbent bike has all the best accessories which we want from a bike in this price range.
A great choice on how to vary your exercise routines, step by step you can challenge yourself, the accessories or features for this recumbent bike are highly impressive.
The Schwinn A20 provides you with 8 resistance levels. The high speed, high inertia perimeter weighted flywheel on this machine provides you with a very smooth, light, and natural pedaling action.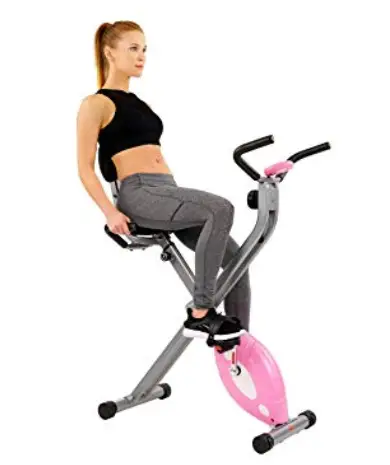 Different resistance levels
Robust
Comfortable
The Sunny Health and Fitness bike will be a very valuable addition to your home exercise kit, this recumbent bike offers accessories in the form of resistance adjustment so that you can vary the levels easily.
Choose the easy resistance for long-distance exercise, or up to the resistance and challenge yourself. This is a sleek model that will not take up a lot of floor area but it packs a good set of exercise features.
Read more
When setting up, the cycle is surprisingly rigid, providing you with a safe, solid riding experience. It has a maximum user weight of 220 pounds.
A functional yet simple LCD screen provides you with all of the training data that you need.
The seat on the Sunny recumbent foldable is extra wide and well padded for comfort. You also get 8 levels of variable magnetic resistance. The recumbent bike is also completely noiseless.
Convenient, comfortable, and very good value.
4

. Exerpeutic Fitness Exercycle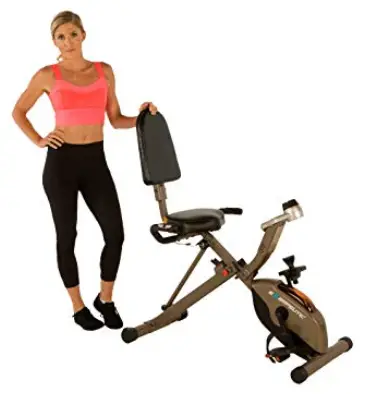 Smooth resistance
Very rigid
Comfortable
High performance
The Exerpeutic is a bike regarded as a semi-recumbent exercise bicycle. It is half-way between a recumbent and an upright cycle. This is due to the fact that the angle of your legs when pedaling is about 25 degrees.
The concept is you can relax in a comfortable position while exercising in the comfort of a room in your home or a garage offers great ease of use and a model which has a nice set of design in accessories.
Read more
This provides a more intense leg workout than a traditional recumbent bike while protecting the lower back. A solid, rigid model that will stay secure when you are pedaling, this is a very well priced model.
This recumbent bike provides a better level of back support. It has a precision balanced flywheel and offers you 8 levels of magnetic resistance for a smooth, variable workout.
Enjoy this, make use of the nice range of accessories as features, and relax at home while you cycle your way to real fitness.
5

. Marcy ME Exercise Bike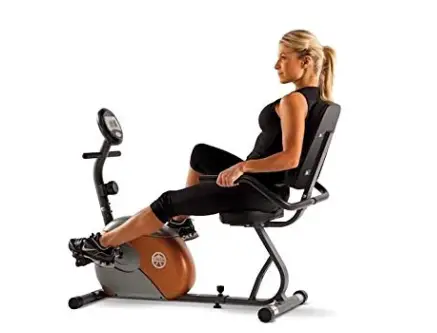 High backed seat
Very strong frame
Comfortable
High performance
Some want more resistance levels
A stylish customizable recumbent exercise bike with 8 levels of preset resistance, controlled by a smooth central knob. The seat has a high back with thick cushioning to protect the lower back and add comfort.
Add this to your home gym and gain hours of relaxed pleasurable exercise while pushing or cycling up your personal level of fitness.
Read more
The angling between the seat and foot pedals provides an ideal lower body position for pedaling. Pedals provide a comfortable grip along with secure foot straps to hold you in place.
The console on this large and centrally located, providing a running readout of your time, distance, speed, and calories consumed.
The frame is constructed from 2 inches, 14 gauge molded ABS steel on a step-through frame design to make easy to get on and off the cycle.
6

. Nautilus Recumbent Bike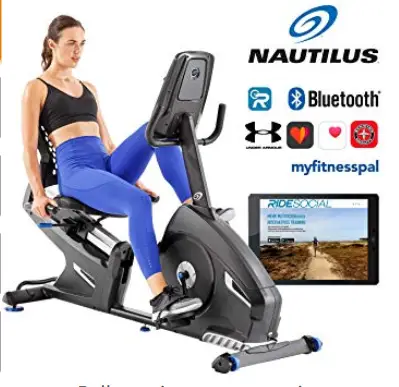 Packed with accessories
Comfortable
A good range of options
Some do not want an extensive range of features
The price reflects a cycle that is serious about giving an exceptional range of accessories.
This recumbent bike takes home exercise on a bike to very high levels of performance and possibility. Not a small machine, it packs weight to move but that is to be expected when going for this level in-home exercise on a recumbent machine.
You are offered 29 choices for workouts, Bluetooth, body monitoring, and much, much more.
Read more
25 resistance levels: for a wide range of intensity options
This gives you 29 programs so you will never be short of choices. Check out the body monitoring and the heart rate monitoring, fitness tests for you to try out. Try out the designed in recovery test.
The console is sheer user-friendly, the level of comfort seriously impressive, simply sync in your data via the app and re-try your preferred work-outs.
Set this recumbent bike up at home and you have everything possible combined with quality, performance, and comfort.
7

. Stamina Recumbent Bike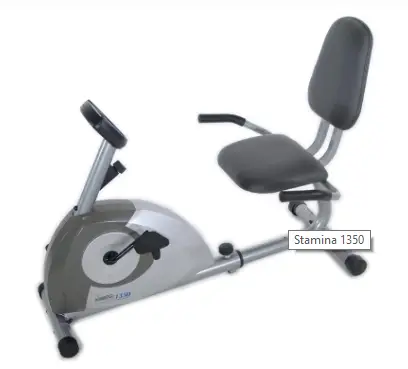 Easy to set up
Easy to use
Light
Straightforward user-friendly accessories
The Stamina is a budget-friendly recumbent exercise bike that provides you with a basic, yet solid cycling experience while seated.
Very easy to set up in a small area of any useful room in your home, easy to maintain due to basic design, and very easy to use. This bike has standard accessories and an equally standard design which makes it a very convenient machine to use regularly.
Read more
The seat padding adds to comfort, while the high back protects your spine. You get multiple levels of magnetic resistance and a smooth pedaling motion thanks to the adjustable heavy-weighted flywheel. Oversized foot pedals make sure that you have a firm grip while exercising.
This recumbent bike features the Stamina In Touch monitor which provides a large LCD screen that provides clear readouts of your distance, speed, calories consumed, distance covered, and time all from a one-touch control.
The maximum user weight is 250 pounds. The unit rolls away for easy storage.
8

. PROGEAR Recumbent Bike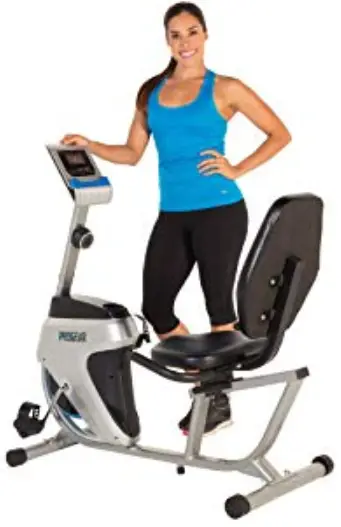 Adjustable seating
Comfortable
Nice back support
Good magnetic resistance system
Program your workouts for effective workouts, burning up calories, distances to get the most effective workouts which give you the benefits you want. The recumbent bike offers reliable and comfortable support so that you can recline while exercising, for those short or tall the seat is fitted with a rail system for easy adjustment.
This bike has a uniquely compact design which means it can easily be kept in a convenient location in the home. Using this regularly will take you towards your desired fitness aims while enjoying a good selection of workout routines.
Read more
The recumbent bike arrives with workout settings, which offer different levels of challenge and sports a large widescreen LCD screen which displays large easy to see characters.
This machine is highly impressive and gives a choice of 14 settings which are controlled by a built-in magnetic tension system.
A very comfy cushioned seat gives perfect support and the seat can be adjusted or extended to provide for people of different heights.
A convenient holder for tablets and/or smartphones is fitted onto the machine and is a very popular feature.
This recumbent bike is sold with a warranty for one year.
9

. Velocity Recumbent Bike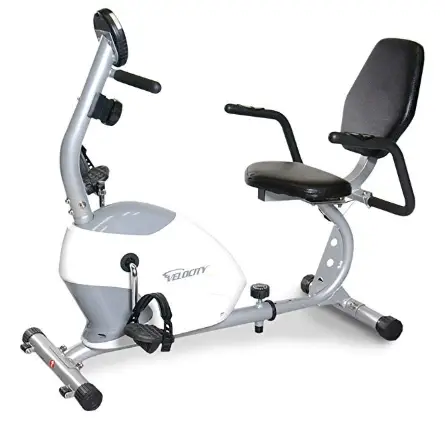 Nice range of accessory features
Large LCD readout
8 levels of resistance
Portable
Monitors pulse
Adjustable seat
Fewer features than higher-priced bikes
This recumbent bike gives a highly challenging range of effective workouts all in the home, no need to head for the local health club. Enjoy the benefits of health building cycling which giving relief for stress in the back, the shoulders, and neck area.
On the market at an easy price for buyers while giving many of the high performing features found in many higher priced brands.
Read more
This recumbent bike gives a hefty 8 choices of resistance for cycling, the pedals have non-slip features with comfy padding and further support from straps which are adjustable. the fly-wheel gives a two-way direction for a very good smooth motion.
This model comes with transportation wheels which means it can be very easily moved to different areas.
An excellent display screen for readouts on distance, tracking time, speed, and can readout pulse which can be monitored via the hand.
10

. FitDesk Under Desk Exercise Bike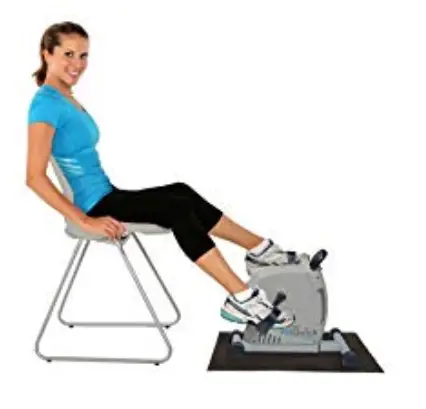 Very portable
Two-way flywheel
Magnetic resistance low-moderate
Recumbent benefits, hip-back
Find a comfy supportive chair or sofa, no seat fitted to this.
This recumbent bike is a budget option for recumbent cycling, you still get to exercise but you sit on a chair for the seat and back support and this machine can even fit under a work desk. This is as portable as can be, take it to work at the office and exercise your body while you exercise your mind working at a desk.
As with all recumbent bikes, you still get the choice of magnet resistance and a two-way flywheel.
For stability, an anti-slip mate is supplied with this so it can be placed on any type of floor surface.
Recumbent qualities/benefits are focused on the hips and the back muscles.
When used at home, place it in front of your sofa, sit back, relax and support your back and exercise while watching a movie on TV.
Read more
Nice magnetic resistance, very smooth and no distracting noise, seriously good for rehab for the arms and legs, or for toning up muscles, exercising ligaments and joints.
This recumbent bike does not have a short crank so you get the same peddle motion-revolutions as a standard bike model.
Great for use in confined areas such as a work desk or between the sofa and TV. This will benefit a wide range of muscles and the two-way flywheel direction gives variation for muscles exercise, fine for exercising the Cardiovascular System.
The level of resistance goes from moderate down to zero, the recumbent benefits also work for the hips and back, take this anywhere, pick a chair and you are ready to go.
Criteria Used for Evaluation

Accessories
Accessories give more options
The research needed for choosing the best models included accessories and we found that the range of cycles for home use on offer is not as broad as it could be.
Many people who select a home-use machine do not want a huge range of accessories because their personal aims are for basic home exercises that do not have a set of broad needs or aim included.
We noted that bikes with mid-range accessories are popular because they offer heart monitoring, more levels of resistance so that home training can be easy or stepped up to different challenging levels.
A standard designed home recumbent bike is popular, with the minimum expected accessories to do the job of offering convenient exercise at home. These bikes still offer different levels of resistance, the recumbent versions offer back support for support and comfortable seat.
We have selected a range of machines with the aim of appealing to a range of users with different home exercise options.

Advanced Features
Advanced features mean more pro's and con's
We researched and reviewed advanced features and it is impressive when seeing the range of advanced features that are available.
It was clear that features offering heart rate monitoring, a good range of adjustability on pre-loaded programs for a variation on exercising covering from easy to very difficult are certain machines for dedicated users.
Advanced features will cover the use of more high-tech, for example, blue-tooth and the option of so many downloadable routines, the option to save favorites, and regularly go through those routines.
We concluded as a result of research that advanced features to offer a place for recumbent cycles, and these features can be put to good use while enjoying a comfortable machine. However such features are there for dedicated users who have aims and objectives which they want to combine with their home exercise routines.
They all have a huge variety of features that help them stand out from the crowd, and they help you make an easier selection. While there are some features that are fun but not necessary, other features are a must, and every recumbent bike should have them if they want to be named as top-notch.
The most basic features your bike needs to have must be present, no matter the price. The bike has to have various resistance levels you can change with ease. This way you can use the bike for a long time, and it can keep you fit and give you an even better form. The seat must be comfy because that's where you will be spending most of your time while riding the bike. And it must be adjustable, because no human was born the same way, and we all have individual needs and shapes and sizes. Pedals must have a strap of some sort so you can ride the bike safely. They also must be wide enough for your feet to fit in. The built-in screen and computer must give you basic facts about your ride, facts like time, distance, pace, calories burned, and your heart rate. Some bikes have fans that provide you with the resistance level you need and cool you down at the same time. If you like to listen to music while you ride, you'll be happy to know that some recumbent bikes have built-in speakers that blast your favorite music. A water bottle holder is a handy feature, and so is a phone holder, and Bluetooth connectivity, but they are not essential for your fitness journey.

Effectiveness
Effectiveness can often mean ease of use.
A home bike that offers comfort due to recumbence features is a very good option and our research confirmed that people want an appreciate this opportunity for approaching and doing the regular home exercise.
For hard work and commitment, a bike with fewer accessories straight forward features covering comfort, a choice of resistance levels, and a basic readout monitor is easy enough and effective.
We note that effectiveness revolves around the standard usual features which allow a user to alter the resistance levels for peddling, provides a comfortable adjustable seat and is easy to set-up and maintain.
Effectiveness resulting from models with a higher array of advanced features does have a position to play for home users. Those who have a home gym will want a machine that offers a broader range of exercise routines, features that monitor the body and technology to access and download different training routines.
Choosing a range of models that offer varying different levels of exercise options and features was an interesting challenge and we believe this guide will give you plenty of scopes to choose what works for you.
The recumbent bike is a great way for you to improve your cardiovascular fitness, strength, and to increase your range of motion. Besides this, recumbent bikes can offer you much more. Firstly, their seat supports your back fully during both low and high impact exercises. The stress your joints suffer will be much lower as a result. If you have lower back injuries, the reclined body position on the recumbent bike will make it easier on your back. The large seat will save your body from that all-familiar saddle soreness we all undoubtedly felt after riding a standard bike. These are aspects unique to the recumbent bike, everything else that the upright bike will provide you with, the best recumbent bike will offer the same.
Truth be told, a recumbent bike will not give you a full-body workout. It is a cardio exercise so your heart will benefit the most, but the muscles that will work are limited to the ones belonging to your lower body. So combine the recumbent bike with a different type of exercise and you'll be set to rule the world!

Value
Value reflects durability and performance.
For value, we did research and factor in accessories and effectiveness but we also factored in simplicity and ease of use.
Value came over as a result of comparative research and showed that popularity leans towards ease of use while achieving the standard aims expected from a home exercise machine.
A machine that is easy to set-up, easy to use while providing health building activity is a product that meets the aims of reasonable value.
Bikes that offer a lot more in terms of useful accessories, high performing advanced features, comfort, performance, durability do of course offer value in a broader sense.
As a result of our collective research, we have produced a nice range of choices for you to choose from.
Expert Interviews & Opinions
Most Important Criteria
(According to our experts opinion)
Experts Opinion
Editors Opinion
Users Opinion
By Default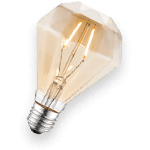 Compatability
Look for a machine that is compatible with your own individual exercise needs.
Compatibility is very important if you are looking for standard features such as a range of resistance levels, a seat which feels comfort, a basic readout monitor then a model offers a big range of advanced accessories will not be compatible for you because you will not use them much if at all.
Accessories will bump up the price of a product and this may well be money you do not need to spend. Do your research, check out the options available, and choose a cycle that will be compatible with your needs.
Materials.
The materials used to construct your choice of the bike are important, the bike will take a regular pounding each time you exercise and it needs to be designed and made from materials that will stand the test of time in terms of durability.
Go online, do some research, read online guides and reviews, give attention to the types of materials used, and choose a recumbent bike that will offer you durability combined with performance.
Other Factors to Consider

Ease of Use
When choosing a recumbent bike, users should consider ease of use.
We looked at machines which will be easy for setting up in your home. We reviewed and found that models that offer standard features are the best for being portable, so they can easily be moved within a home. Products that offer the basics are generally easy to assemble, lightweight but robust enough for regular exercise.
Standard exercise machines contain fewer features and this means further ease for use, the usual features are a comfortable seat, good support for the back, a range of resistance levels, a recumbent bike is enough for a user looking to just do regular standard exercise routines.

Weight
When we say weight, we mean both the weight of the bike and its weight capacity. Truth be told, the best recumbent bike will probably weight 100 pounds or more. This isn't too heavy, but if you are not so strong, or if you have an existing injury or disease this can actually become a problem. Luckily, the bikes have transportation wheels that make it easy to move them around.
The bikes also have to be heavy so you don't wiggle and lose stability when you ride it. A bike that is too lightweight is probably cheaply constructed, and you should avoid it. Also, make sure to check the weight capacity of the bike. If you weigh more than what the maximum weight capacity of the bike is, do not risk buying it! There are bikes out there for everyone, and it's better to be safe than sorry.

Bottom Line
Recumbent bikes are a piece of equipment that everyone should try out just once in their life. Once you do, chances are that you will get hooked on them! They allow you to sit comfortably while you let your legs do most of the work. They are much safer for your back and hands too and are great for people that have health issues. Recumbent bikes are small and portable as well, so they work great for people who are low on space! We hope our guide has helped you understand bikes on a deeper level, and that you found just what you're looking for.
Frequently Asked Questions
q:

Which body ailments can these bikes help?

a:

These machines are good for alleviating crotch fatigue or numbness, hand and wrist fatigue or issues, nerve issues in the arms or legs, there are also benefits for those with carpal tunnel pain.

Good for pinched nerves in the back, shoulder or neck and some research even suggests gain regarding male-impotence.
q:

Do I need a bike with a lot of advanced features?

a:

If you have a machine at home which is part of a wider part of your overall training schedule, you can consider looking for advanced features such as heart-monitoring, tech which allows you to download a bigger choice of exercise routines. These may well fit in with your wider fitness aims.
q:

Why the back rests?

a:

The backrests are an important feature because they support your back while you cycle and gives support for exercise while using different resistance levels. The backrest will let you lean back and feel supported.
q:

Do they need much maintainence?

a:

A recumbent bike is generally very well constructed and does not require maintenance, you may well sweat a lot during your exercise on the bike and it is a good idea to clean the sweat off the bike after use.

At the most, you could check the wheels to ensure it stays aligned though generally, you will find these home machines are well built, durable, and pretty much maintenance-free.
q:

How does the resistence work?

a:

The resistance feature is designed to be controlled by magnetism which exerts control over the flywheel. This means that resistance can be controlled at various levels to mimic flat surface cycling, and inclines of various degrees culminating in very steep.
q:

Can I do HIIT on a recumbent bike?

a:

HIIT is a very special way to exercise. It refers to high-intensity interval training and is a super effective way to remain in shape and build muscle in just mere minutes. It's characterized by just a few minutes of high-intensity bursts, with a few seconds of rest in between. A recumbent bike can actually help you do this - all you have to do is pedal super fast and intensely for a few seconds or minutes, then take a short break and do it all over again.
Subscribe to our newsletter