Precor Fitness Elliptical Machines Review 2023
last updated:
Jan 07, 2021
In a Hurry? The test winner after 4 hrs of research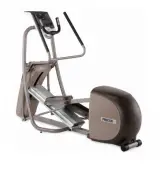 Precor EFX 5.33 Elliptical Trainer
Why is it better?
Excellent features
Nice ease for use
Good designed in tech
High performing
Durable
Cross ramp angles
EFX technology
21-23 inch stride length
Features
Ease of Use
Value
By Default
10 Best Precor Fitness Elliptical Machines
1

. Precor EFX 5.33 Elliptical Trainer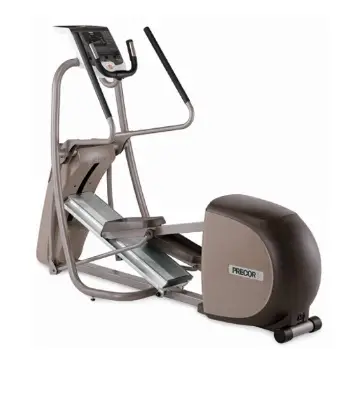 Excellent features
Nice ease for use
Good designed in tech
High performing
Durable
Cross ramp angles
EFX technology
21-23 inch stride length
Difficult to set computer
The Precor EFX 5.33 adaptive motion trainer is a very sturdy light commercial elliptical that provides you with a smooth, natural, low impact workout. Unique features to Precor include automatic CrossRamp angles, which allows you to change the path that your foot travels. This means that you can focus on a specific target muscle group or all of the muscles of your lower body at once.
Read more
The biomechanics provides you with low impact EFX technology, giving the lowest perceived rate of exertion of any elliptical brand. You get 20 levels of variable resistance along, 10 of which are preset. The stride length is variable between 21 and 23 inches, to give a very good range of motion. You also get a lifetime frame warranty.
2

. Precor EFX 576i Elliptical Trainer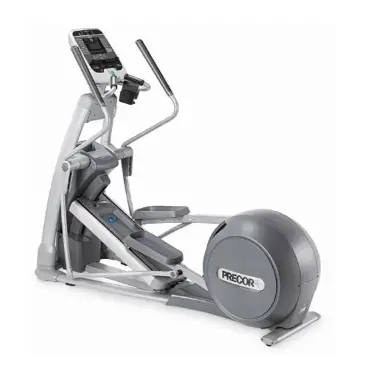 Variable stride geometry
350 pound max user weight
24.7 inch stride length
Calories burned inaccurate
The Precor EFX 576i is a commercial quality elliptical which provides you with the advanced features that you normally don't get in a home trainer. CrossRamp uses variable stride geometry to give you a better striding experience. Ramp angles are between 13 and 40 degrees. 14 preset programs include a fitness test and one manual program.
Read more
The max user weight is 350 pounds, attesting to the sturdiness of the frame.
The Precor EFX576i has arms that are moveable through a full range of motion, allowing you to get an effective upper body workout.
The stride length on this unit ranges all the way to 24.7 inches, at ramp angles between 15 and 40 degrees. There are 20 levels of variable resistance on this unit.
3

. Precor EFX 546i Elliptical Trainer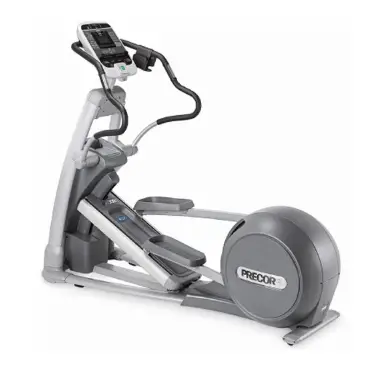 Long stride length
20 resistance levels
7 year frame warranty
The Precor EFX546i is a commercial quality elliptical with fixed arms to add solidity to the unit. The ramp cover of this machine lifts off to allow easy cleaning access. You get an amazingly smooth feel on this strider, thanks in large part to the double polyurethane wheels, with oversized axle and sealed bearings.
Read more
Stride length is from 21.2 to 24.7 inches, giving you a great range of motion.
Handheld heart rate monitoring on the EFX546i gives an accurate pulse reading.
There are 20 levels of resistance, including 10 preset programs and 3 cross-training workouts. Max user weight is 350 pounds, and you get a 7-year frame warranty, with 2 years for parts and 1 year on labor.
4

. Precor EFX 835 Crosstrainer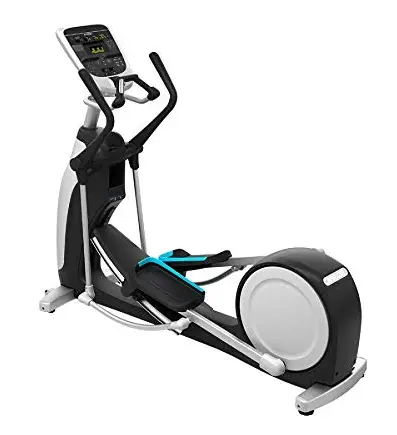 High performance
Good features
Smooth
Durable
Functional
The price is higher than some of the other models but that is because this offers an impressive choice of functions. The bike has a nice hi-tech so that you can plan training and get results. This machine is at a standard and functionality which places it for use in health clubs around the globe. A very low-level exertion resulting in a very smooth and comfortably natural workout. Fifteen programmed workouts and twenty levels for different resistance. All these features are easily activated. Just jump on, use the quick-acting button and start getting fit.
Read more
The bike features a cross ramp which can adjust the incline from ten up to thirty five degrees. The handlebars can be adjusted and also move to broaden the benefits to the body, The console has a good LCD screen so displayed information is very easy to follow.
Workouts are exceptionally smooth giving a very natural feel which in turn ensures high cardio- benefits. You can quickly select your desired workout, simply hit the butting which is a quick start system, put in your details, such as age, your weight and wait while the machine quickly adjusts the ramp, incline and your program for exercise and then start exercising. Anytime you want to change the level of resistance of the cross-ramp you can easily do this.
The LCD screen will keep you appraised of the following:
The resistance level.
The cross-ramp angle.
The Distance.
The Strides/minutes.
The Total strides.
The Calories.
The Heart rate.
The Time remaining.
The Time elapsed.
The Time zone.
The remaining Segment time.
The Speed.
Your target heart rate.
Your average heart rate.
A sturdy machine with great durability and performance, a quality bike for health clubs and certainly outstanding for use at home.
5

. Precor EFX 447 Precision Series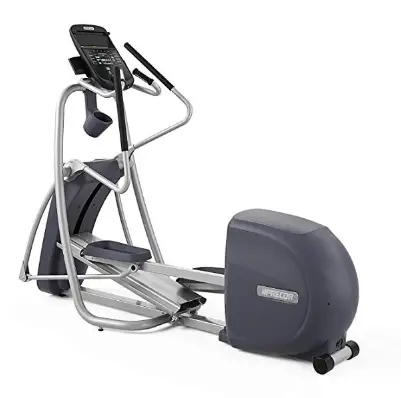 Good features
nice screen
Easy to operate
Durable
Comfortable
Smooth
You can have a machine in your home which offers the same high standards you expect to use in a high quality health-club with this top of the range Precor EFX. Automatic adjustments for the ramp are motorized so the settings are accurate for muscle benefits and cardio training, the handlebars can be set to move or be stationary, this model offers an impressive range of works personalized for your needs. This bike is from a globally tried and fully trusted range of bike makers.
Read more
You get a level of top performing high quality workout options of the level seen in top gyms,
the machine runs incredibly smoothly, the body is not over or under exerted, training programs and the bikes functions are tuned into your body. Automatic adjustments are targeted to ensure efficient and comfortable posture constantly.
This is among the best models for cross-training, a fantastic range of exercises are programmed in so that you have many choices for how you exercise and gain health benefits for the full range of body muscles.
This is a low maintenance machine, which can be set up easily in any room at home and offers elliptical-bikes up to a commercial level, unfortunately the machine cannot be folded and stowed, the price is high due to the exceptional quality and features, very impressive range of personal training routines, and no need to pause the bike when changing training option. A great long-term bike for use at home.
6

. Precor EFX 833 Crosstrainer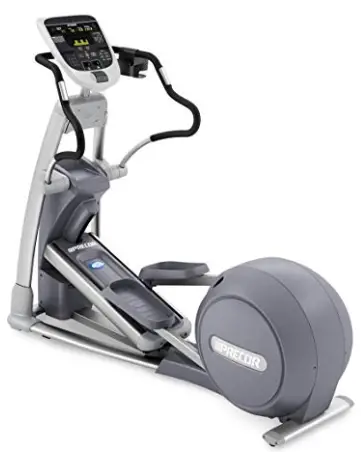 Self-powering
Telemetry
Durable
Good features
Offers a good selection of work-out program's and monitoring for heart performance though the bike does not go for a high range of customizations. This is popular among users because it is easy while using and certainly qualifies as being a durable bike.
Read more
The features which stand out for this bike are that it is really very durable, this bike can take a lot of heavy-handed use, the parts used to build it are clearly high value. A nice feature is the accurate heart rate telemetry, the bike does give ten program's for working out with twenty choices for resistance levels, no impact on energy costs because as the bike is self-powering.
The warranty is good for a year and includes labor for parts, the parts are covered up to ten years with a lifetime assurance for the bike frame.
7

. Precor EFX 245 Crosstrainer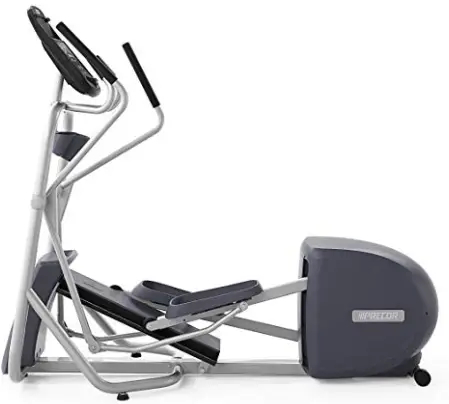 25 stages
durable
good readout
nice features
A very user-friendly training bike, accommodating any body size or shape, the high-resolution touch-screen is a prominent and great feature. This provides twenty-five ready loaded workouts to ensure you have a start and a goal.
Very easy to set up in the home and runs consistently while not requiring a high level of maintenance.
Read more
A bike offering 25 staged levels and options for training and accommodating for people of all sizes.
A smooth stable incline which is motorized for adjusting, screen control via iPhone or iPod, an impressive twenty-five options for training so that you can plan and move upwards through stages.
This bike has an impressive warranty backed up with a top range of customer service.
8

. Precor EFX 225 Crosstrainer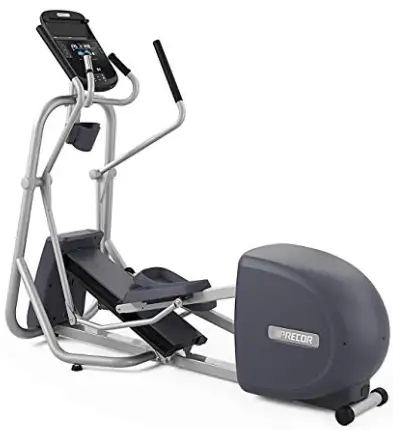 Hi tech features
Smooth
Sturdy
Reliable
Durable
High performance
This is sitting up there with other appreciated high performing machines, perfect for total newcomers looking for a path towards fitness and good health and equally good for those that have many years of training behind them. With this in your home you have instant access to effective training and a quality product which will give you many years of reliable service so that you can maintain a good healthy level of fitness. This machine needs very little maintenance.
Read more
One great highlight for the EFX 225 is the eight-levels given by a motorized incline system, which will ensure the popular and smoothly Precor striding options from low flat up to to a challenging 25 degrees which means turbo-charged burning of calories and focused healthy toning for muscles
The machine has easy to move arm bars which can also be set to be fixed, preset body benefiting working out programs for all challenging staged levels, and a heart rate monitoring system which is wireless.
This will work in conjunction with a computer and/or smartphone to access and control music. This elitical machine gives a huge choice of features all of which are highly functional, this is a value for money option and perfect for use at home.
9

. Precor AMT100i (2009 Model)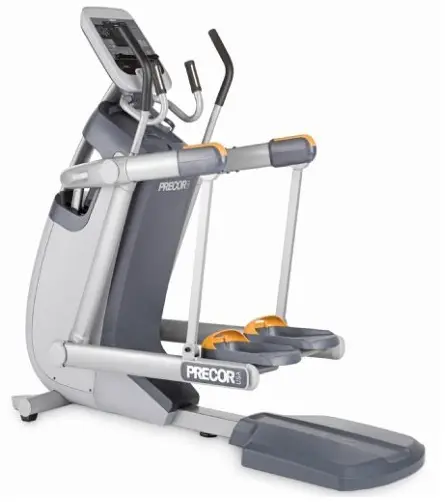 Good for all levels
Very easy to use
Nice features
Durable
You get defined user cardio features, a good variety for workouts, for all levels of ability, this is a low-impact machine the functionality is very user friendly. While you stride you can instantly tone down or push up the challenge, you won't need to be pressing buttons to do this. This machine reacts instantly to you, there are not and delays. This is a way to enter into exercise feeling in control, great for seriously demanding training or for those beginners entering onto a set of training exercises for personal health benefits. This has all the features we want and offers exceptional ease of use for those training at home.
Read more
This trainer is great for training to produce nice muscle tones, you adapt your movement instantly while you are training, the arm movement is contra controlled which means it feels fully natural, four effective programs for burning off unwanted fat.
An impressive heart rate monitoring system to keep you appraised, a nice monitor which can be held comfortably in one hand and it is compatible with monitors which are wireless.
The weight limit for this machine is three hundred and fifty pounds, two years protection for parts and one year for labor and a seven year protection warranty for the frame.
10

. Precor EFX 5.23 (2009 Model)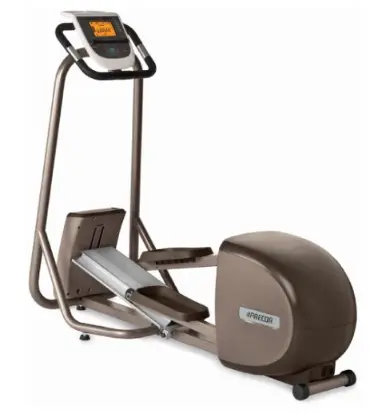 Rear-drive
Quiet
Easy for use
Easy to assemble
Nice features
The price is low, the popularity is high, due to the good performance and buyer-friendly cost. Because the price is low it does not mean a drop in quality and performance, this brand does not produce low-quality machines. This is very easy to set up anywhere at home, there is a range of features to ensure you get variability for training and the machine is constructed to a solid level from really good durable materials. Using this is straightforward, this is part of the popularity because it is a user-friendly fitness machine.
Read more
The makers ensure that the key feature is the smooth operation of this, this is due to the a rear-drive system, with the flywheel built-in behind the user, this allows a natural arc for the pedals.
With working parts built into the rear, the noise factor is less, while using this there is a clear impression of how quiet it actually is. The incline is easy to adjust, and this means more exercise for a broader range of body muscles.
A nice range of programs which are staged for different levels of challenge, cross-training, fat burning, lose weight are the most popular. You can also adjust the levels of resistance to give more challenge and get those muscles actively working.
The control consul is simply designed and any required button pushing is very clear, this is a nice machine which fits in well in a gym or in a garage.
Criteria Used for Evaluation

Features
Features are there to give more performance options.
Elliptical machines will offer different ranges of features and the thinking behind this is to give users a choice for more options.
The more features the more options for extra functions, these can be for more types of exercise or entertainment such as music.
We looked at choices or models which cut back on extra hi-tech features and focus on the basics for features wanted from an elliptical machine. Some of those models are classed as basic and they are also among the most popular choices among users.
For user who will use the machines a lot, they do like features with high tech if those features improve performance and offer access to more training options and programs. There seemed to be no distinct advantage for less or extra features as this was due to exactly what a user expects from his/her machine.
Therefore, for our review, we chose a nice cross-section of products for exercise which will suit all options for training.

Ease of Use
Ease of use is very important.
During our review of elliptical machines, we looked for ease of use from the machines for exercising.
The concept of an elliptical exercise machine is clear enough and ease of use for actual exercise seems consistent. Changes happen when a machine offers a broader set of functional features. When you get more features this often means that those features require operating to make them useful and functional.
Screens with touch displays do offer nice ease because they are easy to operate and in terms of functionality they react quickly.
Push-button operating systems are good though the user will need to get familiar with the functions and outcomes for each button. This is not a huge hindrance to use but it does require a little time to master those features before the feeling od ease sets in.
Some models have designed in features for reacting and adjusting to the user for speeding up or slowing down automatically and these certainly score well for easy use.
Throughout our comparative review, we noted that each machine has been designed to give as much ease for use as possible and all those selected in our review do qualify for being easy for users.

Value
Value can reflect durability.
Value for reviewing these machines was assessed through how durable they are, the quality level of materials, the warranty offered for parts and the guarantee for the actual machine frame.
We looked for durability not only in the main structural materials for the machine but also in any electrical high tech components. We wanted to see evidence that the brand maker had taken steps to ensure durability through sourcing high-quality materials which will be sure to ensure durability.
We note that the way to effectively figure out the durability of a machine is to look closely at well the frame, the fittings and features are guaranteed for performance and for what period of time. We also checked on what deals are offered in terms of charges for replacing parts which have failed within the guarantee period.
Through using this criterion we felt able to select a nice range of machines so that there is an option for all people looking for home exercise.
Expert Interviews & Opinions
Most Important Criteria
(According to our experts opinion)
Experts Opinion
Editors Opinion
Users Opinion
By Default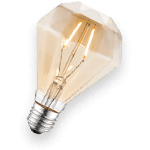 Features
Think about your aims, are you looking for a standard elliptical trainer because if you are, you need to take a look at the many machines on offer.
There are machines which offer a big choice of features and these features all offer very good functionality but the price will be higher.
Take some time and decide exactly which features are relevant for you before making a purchase. You should also check online reviews to see that the features you want are effective and give customer satisfaction.
Fold away
Home machines are popular but some models take up a lot of room.
If you are a person with a lack of space you are right to look for a machine which will be easy to either stow or fold away. There are machines with features which let you stow away a machine after use. Check online for ellipticals and make comparisons, also read reviews from customers to ensure you get the information which you need.
Other Factors to Consider

Weight
Weight is good for stability but too heavy can make it difficult to move a machine.
We looked at machines while considering two main criteria points. We found machines were designed to be light enough to move into a room corner after exercise to free up space. Generally, machines will have the weight due to the design and a need for stability from active regular use.
Heavy-duty elliptical machines are very good and they often have impressive extras for training, programs, movement, resistance and more. We note that users like a heavy machine if they are comfortable with the machine, is ok to be kept in one location.
Our research enables up to select a broad range of machines, some allow for being easily moved and some are easy to relocate after exercise.
Frequently Asked Questions
q:

Are program options useful?

a:

They are useful if you want something like around 15 plus pre-loaded training programs which you can gradually work through so that you have a system to follow.

However, this does not detract from how useful standard machines can be even without pre set programs, you can still use the machine for very productive exercise.
q:

Do I need a machine with lots of high-tech designed in?

a:

If you want extra features such as wireless heart rate features, connecting to the internet for music or more training programs then you will need to look for a machine with more hi-tech built-in. The amount of design in tech can vary so shop around to find what you specifically want.
q:

Do safety features or rules apply to these machines?

a:

The machines will come with appropriate safety features designed in but keep in mind that general use of these is not dangerous. If you allow children to use the machine do keep an eye on them.
q:

Are there iny super quiet machines?

a:

Yes, if you choose a machine with the drive system built into the rear behind you, it will be quieter but do remember these machines do not make much noise.
q:

How are the machines for losing weight?

a:

When used in context for the design they are very good, the high-end machines will even include programs which are specific for getting those calories burned off while also losing weight.
Subscribe to our newsletter