McDavid Ankle Brace Review 2021
last updated:
Jan 07, 2021
McDavid Inc. is an American company that creates and sells athletic gear. Their products include sports medicine and injury protection devices McDavid also makes clothing for athletes.
McDavid's founder, Dr. Robert McDavid Jr., designed one of the first injury prevention knee braces for football in 1969.
After fifty years, McDavid products are consistent favorites in professional athletics. Their products receive good reviews, because of their quality, durability, and therapeutic features. Trainers and physical therapists often recommend McDavid products to their clients for injury recovery and prevention.
In today's buying guide, we take a look at some of McDavid's main ankle braces. There are quite a few, so we narrowed down and included a mix of rigid braces and compression wraps.
We rounded out our list with a few alternative products from other manufacturers. We wanted to give you a range of braces to meet your needs.
In a Hurry? The test winner after 20 hours of research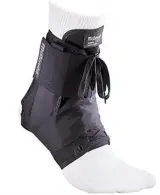 McDavid 195 Ultralight Ankle Brace
Why is it better?
Top strap for customization
Laces help hold tongue in place
Thin polyester fabric lets you breathe
Contains an insert for natural arch support
In a
Hurry? Editors choice: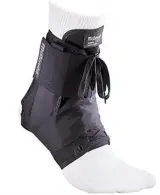 Test Winner: McDavid 195 Ultralight Ankle Brace

30
Researched Sources
9787
Reviews Considered
20
Hours Researching
10
Products Evaluated
Breathability
Comfort
Effectiveness
Fit
Protection
By Default
Best 10 McDavid Ankle Braces
Criteria Used for Evaluation

Breathability
It's hard enough for an athlete to be sidelined or have to cut back on their favorite sport or activity.
It shouldn't be even worse just because a brace is uncomfortable, heavy, and not porous or thin enough to dissipate heat. With advances in fabric, plastic, and fiber technology, it is possible for a manufacturer to create something that will both immobilize your injured area and let the are stay cool and dry. It isn't just possible--it's really the minimum, in our view. Even a thin, inexpensive, off-brand compression sleeve can now be breathable and allow air to circulate. The ones we reviewed were the ones we felt have the most outstanding and least stifling air circulating properties. The neoprene ones may be thicker than the nylons, but even neoprene can allow for dryness and thermoregulation.

Comfort
An ankle brace isn't exactly evening wear, for most of us.
In other words, a brace is something you wear because you have to, not because it looks stylish. And unlike a button-down shirt or pair of wedge heels, you usually don't wear a brace for a few hours and change out of it as soon as you get home. Depending on how severe or chronic your ankle problem is, you may be wearing a brace for weeks or months at a time.
So, if you have to wear a brace, we feel strongly that the brace should go out of its way to make you as comfortable as possible. This means flexibility, minimal weight, and as much range of motion as possible. It also means the brace should fit comfortably into your shoe, and not become unbearably hot if you put socks under it. As you shop for a brace--if you aren't just assigned one by a doctor--be sure to look for comfort features, ask questions, and form a consensus by reading customer and commercial reviews about the braces you like.

Effectiveness
Considering that not every brace even claims to do the same thing, this can be a little tricky.
Is a brace still effective if it has no straps and can be temporarily pulled into almost any shape? Will a brace that holds your ankle still also allow you to walk like normal? Is it even required to? This is what we mean by saying this factor can be tricky.
To get around the confusion, we simply evaluated and graded each brace on what the manufacturer presented it as doing. The lightweight wraps, from McDavid and others, are just as effective as the Level III lockdown devices. You would not expect a blender bottle to puree a head of cabbage; that isn't what it's for. In the same vein, a rigid brace can't be expected to let you run a marathon without serious consequences.

Fit
Comfort and fit go together, but they are not the same.
An oversized shirt or hat can still be comfortable. A giant umbrella may not be your first choice, because it is cumbersome to carry, but it can still be your best friend in a sudden rainstorm. Ankle braces follow a similar pattern. A rigid brace should fit perfectly, meaning your ankle will barely move while it has an opportunity to heal. But that does not mean it will be comfortable.
A final word about fit: remember to use the sizing charts, any time you order a brace or wrap online. Quite often, your brace size will not be the same as your shoe size. You might be able to get by with a too big wrap, by putting a sock under it; however, you shouldn't have to. And for a too-small brace, there is really nothing you can do but get a refund or exchange. Tight braces, like tight shoes, are too painful to wear and will actually make any injury worse.

Protection
Even the lowest priced brace on the market, if it wants to call itself a brace, will give you some protection.
A paper-thin dress sock will both protect your ankles and feet and protect the lining of the shoe from the natural oils in your skin. We were pretty adamant that we wouldn't review a product if it were unclear how much protection it could provide. This includes protection against potential injury, as well as protecting your ankle when it is already injured. Many of our favorite braces are able to do both these functions without restricting your movement or causing you to overheat.
Expert Interviews & Opinions
Most Important Criteria
(According to our experts opinion)
Experts Opinion
Editors Opinion
Users Opinion
By Default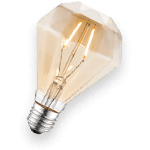 Joint Inflammation and Braces
You may have noticed that tendonitis and arthritis come up a good bit in any comparison of ankle braces. They both end in "itis," so they must be similar. In fact, the suffix "itis" is from the Greek root word meaning "inflammation." Both arthritis and tendonitis are inflammation disorders. Many braces, especially the more rigid ones, can relieve inflammation.
For physically active people, tendinitis often strikes as a result of overuse, or just a natural part of aging. Inflamed tendons are the cause of tendinitis. One of the most common forms of tendinitis is called tennis elbow. Tennis players constantly use their elbows as they make shots and return serve. The tendons in that area can become tender and irritated after a while.
Tendinitis usually abates in response to resting the affected area. Patients may also need medication or physical therapy. In severe cases, if the tendinitis is not addressed in time, the tendon can rupture. This usually requires surgery to correct it.
Arthritis is more severe, chronic, and potentially debilitating than tendinitis. It can come as a result of osteoarthritis when cartilage wears down. Cartilage is what cushions bones from touching each other; with no cartilage, bones will rub against other bones. Sometimes the breakdown of cartilage is from an injury or serious infection. There is also a form of arthritis, called rheumatoid arthritis, where the patient's own immune system causes the lining in their joints to inflame.
Both tendonitis and arthritis will respond to compression treatment. Immobilizing the joints may also help, and some braces are strong enough to immobilize or seriously restrict bones from moving. These heavy-duty braces or compression sleeves are only available through medical supply houses, often at a doctor's request. If you are experiencing any level of inflammation, it will cause you some pain and perhaps limit your mobility. If the inflammation is in your ankle, the braces and wraps included in this buying guide can all offer you some relief.
That McDavid Study
You probably don't get excited about sport-related research studies, but we certainly do.
We cannot count the number of times we have read about a product that is "proven in a scientific study" to do what the manufacturer says it will. Often, these claims are a little misleading. The study may have discovered something unfavorable about the product, something that puts the positive results in a different context. Or there may be no study at all, at least not one we could find. We are suspicious of claims that a product got high marks during a study. But a single citation, pointing us towards the study results, can change our minds. We appreciate the chance to read those study results for ourselves.
McDavid set itself apart by sharing the study results right on its website. We have linked to that page in our sources. McDavid gave the Center For Human Performance several of its products for laboratory testing. McDavid let the University of Wisconsin-Madison test their braces as well, on hundreds of high school basketball players. The results were favorable. McDavid braces have a measurable impact on injury prevention. Both studies can be verified, and McDavid was careful not to make any extravagant claims or draw conclusions that the studies did not actually support. For us, this means McDavid is a company we trust and can feel confident in reviewing and recommending to you.
Other Factors to Consider

Stability
Stability is such a basic requirement for a brace that it is not worth even considering a brace that does not offer stability. A stabilizing brace can actually keep you walking in a way that won't cause further injury. It can also keep your injured area so still that it will have a chance to recover, without you having to compromise any mobility. Finally, stability means the brace will encourage your ankle not to roll, thereby avoiding most injuries. This proactive quality is also a factor in a brace's stability.

Upper
By "upper," we really mean the whole brace. The part at the top is made of the same stuff as the toe area or very bottom of the brace. Even a brace with a hard plastic bottom will usually have an outer lining made of nylon, neoprene, spandex, lycra, or a similar breathable, protective fabric. We rated upper materials by how comfortable they will keep you, their compressive abilities, their air circulating properties, and how well they can stretch to accommodate your swollen ankles while still retaining their original shape.
Frequently Asked Questions
q:

What do the numbers mean, for level of protection?

a:

There are three levels of protection provided by braces. The levels are indicated by Roman numerals: Level I, Level II, and Level III.

Level I (primary) means the brace will protect you from injury under most conditions. It will relieve pain from strains and sprains past the acute stage. It will also give some relief for inflamed joints. Compression sleeves, as well as most one-piece wraps, are Level I braces.

Level II braces, also called Advanced braces, will provide more moderate protection including ankle immobilization. They will alleviate chronic pain and can be used effectively in an emergency situation.

Level III (Maximum) braces provide the tightest compression and greatest restrictions of movement. Level III braces are reserved for serious ongoing medical conditions, like edemas.
q:

What is a Class I medical device?

a:

Class I, II, and III medical devices are ranked, not by the level of protection, but by patient risk. A Class I device has little to no chance of injuring the patient. So when Greenery-GRE calls their kids' brace a Class I, they are saying there is a negligible risk of it injuring a child during wear. Class III medical devices present the highest risk to the user, of injury or illness. Examples include pacemakers and breast implants.
q:

So is a Level 3 brace the same as a Class III medical device?

a:

No, they are not the same at all. For one thing, medical device classes come from the FDA. Levels of protection, for braces, are set by the industry and not by a governmental or medical body. Some manufacturers, knowing the average customer does not know about protection levels and risk classes will make false or misleading claims about the medical use of their products.
q:

Is there any way to prevent arthritis?

a:

You cannot completely stop arthritis, particularly if it is hereditary. We know that joint and bone injuries increase the risk of later developing arthritis in the affected area. Staying physically active, too, can delay or lessen the severity of arthritis. The level of activity required for potential arthritis prevention is not even that high or strenuous. A regular half-hour or longer walks will make a big difference later in life.

There are many articles and purported studies showing that eating a lot of fish will prevent or lessen the effects of arthritis. According to Harvard Medical School, this connection is not clearly indicated by science. However, eating fish in healthy amounts will certainly give you plenty of protein and vitamins, which can help you stay active longer.

As of now, there is no demonstrable link between fish oil supplements and arthritis remediation.
q:

Isn't it true that braces weaken our ankles by making us dependent on them?

a:

Yes, and this is why doctors and physical therapists work to wean their patients off of braces over time. With no brace, the ankle will be so weak that it may not heal properly, and the patient will be left with long term limited mobility. So while it is true that braces are not designed for constant lifetime wear, we feel that not using them at all will cause more harm if you have a lifestyle that can be improved with a brace.
Subscribe to our newsletter