Top 10 Rogue Power Racks: Are They Worth The Price?
last updated:
Feb 11, 2020
Rogue Fitness, the brainchild of a military veteran who took up CrossFit as a hobby, has provided a full line of strength training equipment to commercial gyms and home fitness buffs for over a decade now.
Rogue is special. It allows you to find everything you need for an effective lifting gym in one place. Before Rogue, gym owners had to spend weeks sourcing, ordering, and unpacking their power racks, weights, bars, and functional trainers before they could open for business.
Now, if you live near a few gyms, chances are good that you can walk into one of them and start using a Rogue power rack. It will be massive, solid, stylish, and probably surrounded by those waiting to use it. Whether you want to know more about Rogue, or are considering bringing an unbreakable beast into your home, we've run down the top ten Rogue offerings for you.
In a Hurry? The test winner after 20 hours of research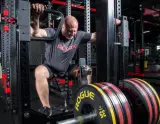 Monster RM-8 Banshee
Why is it better?
No additional attachments needed, can use right after assembly
Red accents on nameplate, pegs, bar, and trolley
Comes with black zinc hardware and two Monster wrenches (keep them for your toolbox)
Adjustable J-Cups protect your bar finish, let you customize height easily
30
Researched Sources
9781
Reviews Considered
40
Hours Researching
10
Products Evaluated
Accessories
Advanced Features
Capacity
Size
Versatility
By Default
Best 10 Rogue Racks Reviewed
Criteria Used for Evaluation

Accessories
The more you pay for the base rack, the less you will spend on accessories.
It's a trade-off, like so many things in life. You can spend over $2000 on a gargantuan rack with 3x3" steel, 90" uprights, a permanent squat belt, and enough plate storage for the entire cast and crew of "Pumping Iron." On the other side, you may want a half rack, perhaps a wall mount, that will maximize your limited space without putting a dent in your wallet.
But with the smaller unit, you will almost invariably need to spend more on accessories to get started. They include the bar hooks, pull up bars, barbells, weight plates, safety straps, chain storage, and a few other conveniences that may become necessities as you grow your lifting practice.
We wish we could tell you that every rack comes with everything you will ever need. But that would be misleading. Instead, we have provided specs and ratings to help you decide what accessories you can live without, and which ones will be vital to you moving forward.

Advanced Features
There is an inverse relationship between how easy the rack installs and how many advanced features it offers.
In other words, a fold back unit is just plain not going to come with a squat belt. The ones we looked at don't even have slots for installing a belt. But that may be fine with you, if you don't plan on doing belt squats. Stabilizers are another component we can use as an example. No stabilizers, and no ability to install them, probably means no heavy barbell squats until you can save for an upgrade. But you can reap the benefits of squats without ever having to pile on the weight, if you keep expectations realistic and don't plan on entering any competitions.

Capacity
Rogue racks are built to hold serious loads.
You can take that to the bank. In fact, it is such a truism that the user/plate/bar capacities are often hard to locate on Rogue and second party retailer sites. Lifters the world over know they can trust a Rogue rack with their heaviest lifts. In many cases, we'd be more worried about the floor under a rack caving in than we would about any part of the rack shearing. Rogue's J-Cups, as we'll see, are some of the stoutest in the industry.
Which means we had to look at other dimensions, besides sheer poundage, when we decided to evaluate capacity. How many kinds of pull ups can you do? How much extra equipment can you add down the road? What accessories does Rogue offer for the specific rack, and how compatible is it with other racks? These are important questions, because they help you decide if a given rack is the right fit for your home or commercial gym.

Size
The bigger they come, the harder it is to make them fall.
This is why smaller racks, or half racks, often have to be bolted down.
It feels a little weird ranking racks by size. Not all of our readers have the same set of needs. Those of you who have plenty of space, and who center your fitness practice on Olympic lifts, will be fine with a big rack that can't be easily moved once installed. Some of you may wish for a rack like that, one with squat belts, diamond decking, and other features that aren't available in the more compact models. But you don't have the space. For you, we have given you some middle of the road solutions. Just because a rack isn't your dream rack doesn't mean it can't take you where you need to go. And you can always set goals and make plans for a massive rack once you move to a bigger space.
It also makes us happy to know that, armed with the knowledge from our buying guide, you can evaluate and trust Rogue products when you see them at a commercial gym. Joining a gym, and paying every month, is a good way to get access to the equipment you need at a time when you do not have space or funds for it.

Versatility
Versatility is another feature that goes up or down along with purchase price.
With the lowest priced models we found, you may not get plate storage. And some expensive racks have cable crossovers, which won't be available on a half rack or folding rack.
Still, though, Rogue is an ingenious company that wants the best for its customers and users. There isn't a Rogue product out there that can't be used more than one way. The skinny/fat bars we keep talking about are a prime example. Even on a lightweight, floor bolted rack, you get a choice of which pull up bar works best for you. You may need something solid and thick to hold on to. or you may prefer to wrap your fingers around a skinny bar until your fingers touch.
Expert Interviews & Opinions
Most Important Criteria
(According to our experts opinion)
Experts Opinion
Editors Opinion
Users Opinion
By Default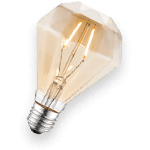 Getting Power Help For Power Racks
While there isn't much danger of a properly assembled power rack falling apart or letting you down, that "properly assembled" requirement can get dicey when you first bring a power rack into your home. We'll be honest--as helpful and effective as the Bolt Together model is, we don't envy you if you need to actually bolt one together. Imagine assembling Ikea furniture, only with seemingly a dozen times more bolts and a drill that can put holes in concrete.
It probably won't come as a surprise that we want you to use hand and eye protection when you use a drill. The best CrossFit gloves will also improve your grip, prevent oils from your fingers getting on the rack finish, and protect you just in case you encounter a sharp edge or just torque too hard on a bolt of frustration. It happens.
In addition to your sweat and tear equity (no blood if you follow safety procedures), keep in mind that you can always ask Rogue for help. They have a toll free number as well as a chat window on the main website. In fact, we had to use the chat feature to learn about J-Cups, pipe/pin safeties, and Westside Hole spacing. The human or robot who helps us (we're not quite sure) was professional, knowledgeable, and fast. It's exactly what you'd expect from a company of Rogue's caliber, with their track record. Your time and safety are every bit as important to Rogue as your fitness dollars are.
And if the powerlifting squad at your gym uses lifting straps for help, you can use your phone, laptop, or tablet. We know you have a powerlifting squad because every gym does. They come with the building.
Rogue's Other Products
Rogue Fitness was established in 2006, when Bill Henniger began fabricating lifting equipment in his garage. Henniger is an Air Force veteran who started doing CrossFit as a way of maintaining fitness. He liked it so much that he became a certified CrossFit trainer. Henniger also had entrepreneurial leanings.
Henniger discovered a need for centralized equipment procuring, when he opened his own CrossFit box in the early 2000s. He found himself looking in multiple places for the racks, weights, and bars that are essential to any CrossFit box and to most gyms. Initially using his own capital, Henniger created Rogue Fitness to make life simpler for CrossFit box owners and their members. Rogue was the first company to centralize both sourcing and distribution for heavy lifting equipment, enabling fitness lovers everywhere to save money and easily find what they needed in a single location.
Today, Rogue Fitness employs over 600 people. Its headquarters are in Columbus, Ohio, and that is where the racks are manufactured. All Rogue's equipment is made in the U.S., and in recent years the company centralized fabrication to its warehouse in Ohio. According to Henniger, the Rogue model lets gym owners outfit their space in 98% less time than the old norm of between 6 and 8 weeks.
Rogue products are endorsed and used every day by the CrossFit Games, the World's Strongest Man tournament, and USA Weightlifting. You may pay more for a Rogue dumbbell, kettlebell, bench, or branded apparel. But you can do so with the confidence that the products you are using suport a local economy, and that these same products are trusted by elite strength athletes the world over.
Other Factors to Consider

Application
Rogue racks are not made to do one job, though if you only ever used them for barbell squats, you would never be disappointed and you'd end up with back and leg muscles like Hafþór Júlíus Björnsson (AKA The Mountain from Game of Thrones, and a World's Strongest Man winner).
We looked at everything every rack could do, and tried to distill it into our concise factual reviews. It's a tougher job than you may think. But in the end, we are confident that you can compare features, side by side if you use Amazon, and find the perfect rack for whatever lifting outcomes your muscular heart desires.

Fit
Fit is as important as a lifting rack as it is with a shoe. Can you find a different size rack for every user? No, but Rogue streamlines things with their tall uprights, range of working depths, and overall measurements. You are able to shop around and find the power rack that will fit both you and your space like a glove. The working depth, height, and footprint, too, depending on your personal application. if you primarily want to own the bench press, you'll want something that can take in a bench and leave enough room for you to get a complete expansion and contraction. Fit isn't just about comfort--it's about freedom from injury and getting consistent results over time.
Frequently Asked Questions
q:

What are J-Cups?

a:

A J-Cup is a large metal hook with a nonskid backing, shaped like a capital letter J. The J-Cups hold empty or loaded barbells in place on the rack, by plugging into holes on the uprights. While many manufacturers use J-Cups or J-Cup derivatives, Rogue's design is unique to their products. The massive advantage of J-Cups is how quickly you can take them out of the uprights and place them lower or higher in the holes. You can confidently change your start position, working weight, or form of lift. Rogue's J-Cups come in different widths and heights. They all have tough plastic backs to prevent damage to uprights. Although you may have to pay extra for the J-Cups, it is a small investment for something that will last practically forever while letting you maximize the benefits of your Rogue rack.
q:

How does Westside hole spacing help?

a:

Spaces between the holes that secure J-Cups in place are of vital importance.

Many racks use standard hole spacing, typically with 50 millimeters between hole centers. This measurement will be consistent from the bottom to the top of each upright. Westside spacing means that the holes from lowest to mid-upright are 25 mm apart. Moving past the bench press sweet spot, the holes will be 50mm apart all the way to the top of the post.

It may sound like a minor difference, but it is the kind of detail that distinguishes Rogue Fitness from its field of competitors. The modified spacing prevents safety bars from being too low or too high to effectively do their job. This also maximizes range of motion and ensures the correct starting point for any lifter who uses the rack.

The name, Westside, comes from a gym called Westside Barbell. Trainers and coaches there developed the spacing, and it helped their athletes win awards and earn a reputation for excellence and strength. Westside Barbell has helped create some of the top elite lifters and powerlifters in the world,. and the tiny difference in hole space helped make that legacy possible.
q:

What are pin and pipe safeties?

a:

Like firearms, power and squat racks are tightly engineered tools that can extend human capability. Hunters have been using rifles for centuries to help them procure food faster, with less suffering for their game animals. Power racks hold heavy weight in place until the user is ready to move it, and also provide extra storage for other equipment.

Also, like a firearm, a power rack can cause serious injury when used incorrectly or by someone who doesn't have the proper training. Gun safeties prevent tragic outcomes, and safeties on racks can do the same thing.

A pin and pipe safety consists of a pin that looks like a lever. It locks into a steel pipe. With a pin lock on each end, the steel bar sits between the uprights. If a lifter loses control of a barbell, the pin and pipe safety catches it before it reaches the floor or causes trauma to the athlete's body. Similar to safety arms or stabilizers, pin and pipe safeties extend the limits of human strength and can let you lift with confidence and peace of mind. And since they are compact, you can easily move a pin and pipe safety to any level you want it at on the uprights.
q:

So what's the deal with belt squats?

a:

We're so glad you asked. With their unmatched ability to put your leg strength into overdrive, while relieving pressure on the spine, belt squats are one of the best kept secrets in the competitive lifting community.

A typical squat belt wraps around your waist area, then connects to a secondary belt or heavy fabric strap using a carabiner. The weight plate or plates hang from the other end of the secondary belt. Once you're in position, you can simply squat as you normally would, keeping a vertical spine and letting the large muscle groups in your legs do the work of lifting.

Many racks use a loaded plate system, similar to a leg extension machine, to move the weight plate while you stand level with the plate lever. But you can also do belt squats by standing between two raised platforms, with a foot on each one. That puts you higher than the weight plate, so that you lift it off the ground every time you stand up.

Besides targeting the quadriceps, glutes, hamstrings, and calves, the belt squat lets you continue to train, with heavy weight, despite a back injury or lumbar spine pain. Although you don't need an expensive power rack, you definitely need a weight belt that is made just for this kind of squat. Otherwise, the exercise will not be 100% safe and effective.
q:

Can I do belt squats without investing in a lot of equipment?

a:

Yes, you can. We found videos of lifters using giant CrossFit style tires as the dual platforms. If you are lifting the lighter weight, nothing too crazy, you can use chairs, stools, or CrossFit plyo boxes. This is a great DIY home gym solution.

The one thing you absolutely need for belt squats, aside from the weight, is a belt made for squats. You may be able to rig a standard lifting belt or even a back brace, but we don't recommend it. Squat belts are designed to stay together under heavy loads without cutting into your hips, pelvis, or stomach. As always, start with low weight and work your way up slowly. When you do your first set of belt squats, you will be amazed at how light and stress-free your spine feels with all the load taken off of it.
Subscribe to our newsletter