Top 10 Preacher Curl Bench Reviews
last updated
Oct 22, 2019
Everyone wants huge biceps. The key to outstanding upper arm development is the peak on the biceps muscle. An outstanding exercise to develop it is the preacher bench curl.
Home gym preacher curl benefits are that it will allow you to blast your guns in total isolation so that you can force growth from the most stubborn fibers. In this article, we review the best preacher curl benches of 2019.
In a Hurry? The test winner after 14 hrs of research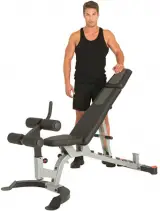 Fitness Reality X-Class
Why is it better?
Heavy gauge steel tubing
Adjustable seat height
Preacher curl handles
In a
Hurry? Editors choice: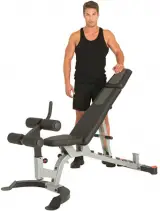 Test Winner: Fitness Reality X-Class

30
Researched Sources
1.4k
Reviews Considered
14
Hours Researching
10
Products Evaluated
Effectiveness
Materials
Ease of Use
Features
Value
By Default
Top 10 Picks
1

. Fitness Reality X-Class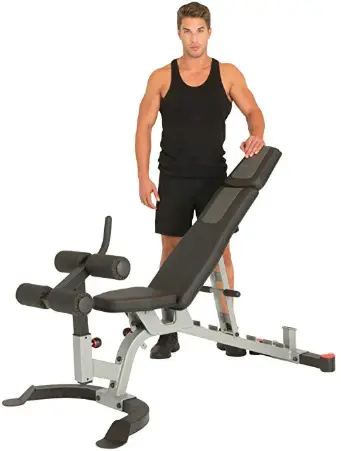 Heavy gauge steel tubing
Adjustable seat height
Preacher curl handles
Narrow-angle makes it hard to target biceps peak
The Fitness Reality X-Class light bench is a very sturdy full-service weight training bench. With a maximum weight capacity of 1,500 pounds, this is a solid unit that will accommodate people who are up to 6'4" in height. The bench provides you with seven different bench angle options, ranging from 15 to 85 degrees. The thick and supportive commercial graded multiple-layer foam padded seat and firm back support provide a great deal of support. The bench offers four adjustment levels/angles (0 degrees, 5 degrees, 10 degrees, and 15 degrees).
Read more
The Olympic preacher bench on this unit is also well padded. The preacher attachment fits in simply and is adjustable vertically. You also get handles for the preacher curl along with a plate loading set up that doubles as a leg extension/leg curl unit.
Some users suggest the angle does not fully work for them because they cannot get enough swing or movement for focus on the biceps, this is minimal feedback and it might be due to types of training used by some people.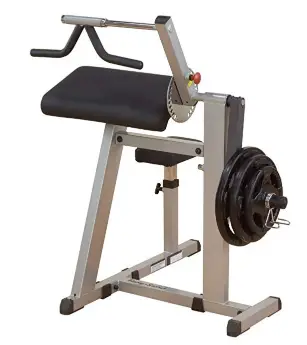 Adjustable cam
Works both biceps and triceps
Dura Firm upholstery
Hard to hold your body down when working the triceps
The Body Solid GCBT380 biceps machine preacher curl is a solid stand-alone unit, that has an adjustable cam resistance. This allows you to use this machine for training both your biceps and your triceps. The adjustable lifting arm can be positioned upward for triceps workout and downward for biceps workout. The arm pad has been positioned at 30 degrees to provide you with the ideal angle to work both the biceps and triceps. The ultra-thick DuraFirm upholstery is extremely durable and well padded.
Read more
The framework of the Body-Solid GCBT380 is very solid, being made from 2 x 2 inch and 2 x 4-inch solid steel.
This is a strongly built durable unit that can take a lot of use, including heavy-duty weight.
The design is thoughtful for a bench because it offers a good range of potential training options while not taking up much space in the home.
The design allows it to be moved away into a corner when not in use.
3

. Deletch Pro Preacher Curl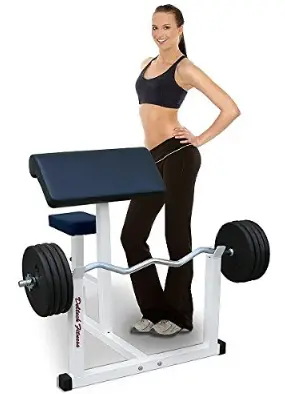 Made from 14 gauge steel tubing
High-density foam padding
Adjustable seat and curling pad
The Deltech Pro preacher curl is one of the most solid home units we've seen, being made from 14 gauge steel tubing. Two solid uprights provide a very secure mount for the curling bar. The arm pad is set at 45 degrees, which is an ideal angle for biceps isolation.
Read more
The high-density foam padding is covered in high grade, tear and sweat resistant vinyl.
Both the curling pad and the seat are completely adjustable.
The Deltech Pro preacher is a stylish zinc plated unit that is compact and durable. The color options are white or black with black padding. The overall quality is very close to commercial grade. It comes in at a very good price point.
A good value bench with high potential for training at home.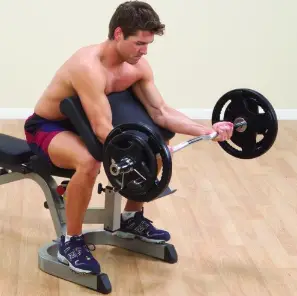 Thick padding
Large curling surface
Saddle Bar
Saddle bar does not balance EZ curl bars
The Body-Solid GPCA1 is a preacher bench attachment that is compatible with most Body Solid benches. It is a solid unit that fits snug and securely. Unlike many preacher attachments, it includes a bar saddle to allow for easy placement of the bar after your set is done. The Durafirm padding is extra thick, especially under the armpit area.
Read more
The curling area of this Body-Solid GPCA1 attachment is larger than you'll find with many competitors, allowing you to vary your hand spacing.
The angle of the preacher pad has been ergonomically designed to provide maximum isolation and stimulation of your biceps and forearms.
You also have the room to perform one arm dumbbell preacher curls. Body-Solid offers a lifetime guarantee on this product.​
5

. Adjustable Arm Curl Bench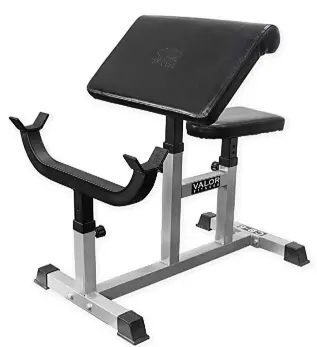 Solid 12 gauge steel frame
Round edge curling pad
Solid bar saddle
Seat not very comfortable
The adjustable preacher bench is a solidly constructed stand-alone arm exercise machine. It is made from thee inch by two inches, twelve-gauge steel and has thick vinyl covered padding. The curling pad has a rounded top edge to provide ideal body positioning.
Read more
Quick-adjust lock pins allow for adjustment of the pad up and down. This bench can handle up to 250 pounds of curling weight.
The is a good user-friendly bench that is easy to assemble and has a compact footprint. Rubber base caps on the ends of the feet protect your floor from scratches.
The bench has a solid bar saddle that accommodates both straight and EZ curl bars. The seat is also adjustable up and down.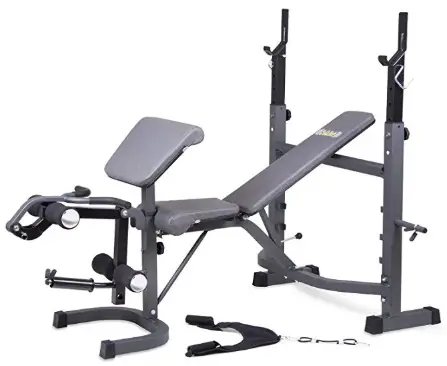 Heavy gauge square steel tubing
Preacher curl handles
Adjustable squat rack
Preacher curls need to be screed in each time
The Weight Bench is a full-on weight bench that offers you seven positions which is a great choice for adjustability. The sturdy catch bar gives an outside width for 38.5 inches, making it ideal for seven and eight-foot-long Olympic bars. This bench comes with an easy to adjust dual-action leg work-out developer. The frame is solid being made from 2.5 square steel tubing.
Read more
The user-friendly adjustment racks can house double duty for a bench press full upright and a squat rack. The racks are designed with safety hooks, as well as, the great 'no pinch' feature. The 'U'-design for the leg stabilizer ensures extra safety and reliable stability during any workout.
The preacher curl attachment built into the BodyChamp Olympic Weight Bench is set at the ideal angle for activating the full length of the biceps. It also has a handle attachment and plate loading pin to allow you to get a great arm workout in.
The one complaint on this one is that you have to screw a knob in each time you attach the preacher attachment. A pull out pin what have been easier.
7

. Adjustable Bench MD879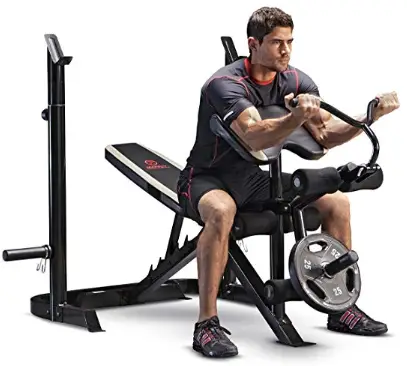 Solid square tube framing
Large curling pad
Two-inch foam padding
The back may lift when going heavy
The Marcy Adjustable Bench MD879 is a very solid, square tube framing bench that is compact and sturdy. The bar saddle is in the form of two uprights that provide a very solid housing for the lifting bar. These uprights are fully adjustable to provide you with total customization. A maximum loading of 440 pounds ensures that this bench will handle anything you throw at it.
Read more
The 45-degree curl pad is generously sized and covered in two-inch foam. A dual-layer vinyl covering provides moisture resistance. All adjustments are made by way of easy change pull pins and knobs and rubber base caps provide protection for your floor.
This sturdy bench has a fourteen-gauge steel frame which is tubal and powder-coated making it resistive for water and rust damage. It is compatible with mid- and Olympic-sized barbells and the safety locks keep you securely in place even performing reps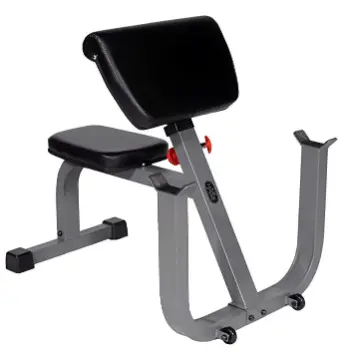 14 gauge steel mainframe
10 height adjustment curling pad
2.5-inch thick curl pad
Not suitable for tall people
This seated curl bench is a sleek, compact unit that is ergonomically designed to provide ideal arm positioning when curling. It has built-in transport wheels that make it easy to move the bench. The 14 gauge steel mainframe provides a very secure base from which to work.
Read more
You are able to adjust the curling pad to ten height positions so you can get just the right positioning.
The XMark Seated Preacher Curl is finished in a scratch-resistant powder coating. The padding is extra thick at 2.5 inches, providing maximum comfort for the user. The top edges of the curl pad are rounded in order to allow for the best contouring of the body. Double-stitched tear-resistant vinyl covers the pad.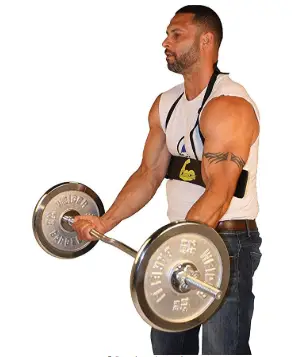 Low cost
Portable
Padded abdominal area
Neck pads
Some people may find it uncomfortable to wear
The Cannon Curl Arm blaster is a metal device that is worn across the chest and under the upper arms to provide the same support that you would get with a preacher curl bench. Convenient and offering nice ease of use, this support will make a big difference to your training time and put you on the road to larger stronger biceps.
Read more
It also loops around the neck. It has a padded abdomen region in addition to elbow and neck pads for comfort, support, and stability.
This strong-arm blaster will allow you to perform your barbell curls with total control and strictness so as to put all the emphasis on your biceps and avoid momentum.
The ease for this to use during training speaks for itself.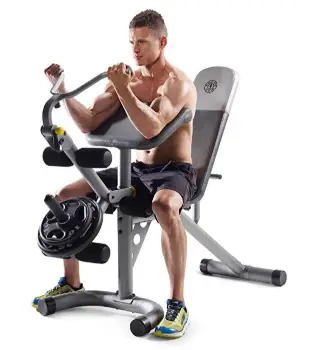 Built-in curling arms
30-degree pad angle
Olympic weight adaptor
Angle not steep enough for biceps peak targeting
A well designed Olympic workout bench is a full-functional bench with a preacher curl attached. A unique aspect of this preacher curl is that it has designed in curling arms. It has a plate loading pin that you stack your lifting weight onto. This makes this preacher curl an excellent way to isolate and target your biceps. An Olympic weight adaptor allows you to curl with either standard or Olympic weights.
Read more
This has a three hundred pound user capacity. A two-inch spring clip allows you to secure the plates in position. The curl pad is angled at 30 degrees, not quite as steep as most models on the market. This allows you to target the meaty belly of the biceps.
This offers a lot while not taking up so much space inside a room at home.
The features are not as extensive as some available training units but it certainly is a good enough home use system.
The value is there, the bench is strong and stable, this will sit nicely in any home style gym.
Criteria Used for Evaluation


Effectiveness
Effectiveness connects to useful features and ease of use.
Effectiveness during our comparative reviewing process took on board that effectiveness results from different criteria working in combination together.
When using a training bench it will give more effective performance if it contains a good range of features that will aid a person to hit their personal bodybuilding aims. the more bench angles provided by a bench means a higher level of effective training options.
Another feature to consider is how much weight the bench will actually safely support, the higher the weight ratio the more intensive the training can be. Often missed but very important is the fact that people are a variety of heights and so the bench design needs to take varied heights into account so that the bench works for all people.
The quality, firmness, and support offered by the bench surface are very important, the materials must be able to carry all weights and be highly durable for lots of use while also comfortable. Any handgrips designed into the bench need to be made from high-quality materials and designed to ensure a safe consistent secure grip.
Effectiveness is further supported through the bench being secured into a one-piece unit through strong reliable fittings which will not fail when they are put under pressure from constant use.
The more variations on features that allow a wider option of bench training, the more effective the bench, we are confident that the benches selected in this guide all offer a nice level of effectiveness.


Materials
Materials must be good to ensure performance.
We looked at the use of materials for constructing the benches, we searched and found products that offered strong steel for the frames of benches. This is very important because the actual frame of a bench will be taking a lot of weights which will vary. The frame must be strong and this means that it will offer safety. Bench frames are fitted together through assembly and it is equally important that the attachment fittings need to be very strong because any joint in a steel frame bench can represent an area of weakness.
Benches do take a constant pounding and therefore the frame will be constantly tested and if the bench frame fails, an accident can happen.
The actual material on which a person will lay or have back support also needs to be high quality and body-friendly.
We looked for bench surfaces that offered a degree of safe padded support and a material coating which is easy to clean. We sweat a lot and sweat left on any surface needs to be easily wiped away to ensure that bacteria cannot find a breeding ground. The material must not be absorbent because that means it would soak up sweat into any padding.


Ease of Use
Ease of use gives results
For those that want to develop strongly defined biceps, we looked for benches that allowed ease for focusing on this area of body development during home training.
There are many types of work-out benches and we wanted to identify which benches showed features and ease for focused training towards developing biceps. We noted that certain benches will offer specific support via the design to maximize a choice of angles, this means that through some small adjustments, the bench will offer variety for training which in turn will ensure that more muscles can be developed in conjunction with the biceps.
Through our research was mainly focused on benches that can be used at home, it is fair to say that the quality of these means they would not be out of place as a good work out unit in a professional gym.
The standards are high, the quality is very good, the ease for training is evident and these are all factors that contribute towards a dependable and easy to use the bench.
We selected training benches that offered a solid strong yet light frame, lots of support for the back, and easy to set up and adjust during use.


Features
Features will mean more training options.
When selecting an adjustable bench, for those looking to boost those biceps, they will want a bench that features a good range of angles. This will give the feature for working those arms safely and comfortably in more than only one position.
Another good feature will be features which allow quick changing for different weight-plates, a bench with a nice range of features and adjustability will allow training for the entire body. This makes sense because those that aim to build up biceps should also consider developing other body muscles at the same time to keep the body definition in proportion.
Strong steel frames, built so that they sit securely and do not wobble is a must-have, working out on a bench which wobbles is not only very distracting, it can also be unsafe. A bench that offers angles from flat up through a range of choices is a bench that has been designed for all the body muscles.
A particular favorite among home trainers is a heavy strong bench with wheels so that is can be easily moved when needed. We looked for sturdy strong benches that allow a focus on various types of training for biceps and we sought out benches that go further so that people can include a broader range of weight training exercises to cover most of or even all body muscles.
This selection here is up there as the best current choices available on the market in terms of features effectiveness, durability, easy to adjust and use.


Value
Measuring value for home benches meant that we looked at the bigger picture in terms of it is not only about what you pay.
Value is a wide concept and can be interpreted to mean, that a product can offer good performance. When we make an investment in a set or a piece of home training equipment, we want to use it regularly and over an extended period of time. Therefore it must offer durability, be strong enough for regular use.
Value can be reflected in the attention given to the design and the inclusion of features that offer more options and choices for personal training and exercising. For durability, value covers the use of high-grade materials that are capable of retaining performance, reliability, and stability.
There are a lot of benches for weight trainers on the market, some are out there at a price which is low and very tempting but be careful. It is often the case that when something is priced at a level to tempt you, the level of quality performance and the quality of the materials do need to be looked at very closely.
Makers of different products can offer products at very low prices, these will look impressive, they seem to be right but they will often fail for performance and durability.
Our methods used for reviewing have enabled a selection of benches that offer value in a broader meaning if one of our benches costs a lower price it is because it offers fewer features, less ease of use and less adjustability, which means a limited range of exercises. One criterion for us has stayed constant, a cheaper bench may well offer fewer features but it should still give durability.
Here in this guide, we have aimed at including a bench for all preferences while including the wider meaning for value.
Expert Interviews & Opinions
Most Important Criteria
(According to our experts opinion)
Experts Opinion
Editors Opinion
Users Opinion
By Default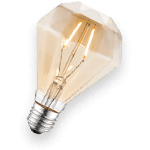 Portability
Often overlooked but in terms of use very important.
Benches must be strong, sturdy, secure when they are being used and this generally means a heavy bench.
A good feature to consider is the designing in of wheels which will allow the user to easily move a heavy bench. Though if you go for a bench with wheels you must research that bench to ensure that it is still a secure and stable bench during training. The way to do this is to look at websites where user reviews give feedback on performance.
There are many online sites which allow users to post messages about the performance, quality, and reliability of home training equipment. A visit to these sites will point you towards choosing a good bench.
Strong frames are a must.
Check out the quality of the steel used for the frames of a bench as you want to see the use of good quality steel. The core performance for a bench is the frame if the frame fails the bench will be useless.
Read training bench guides and reviews, they are clear about the quality of materials used for constructing weight training benches, this will be the best way to get the information which you need. As with any type of product, the best source for information is from those that have tried out a bench.
Other Factors to Consider


Brand
There are people who state that brands may hold an unfair monopoly on the weight training market. Though, the majority go with the logical thought that long term brands are in a position to offer good quality benches at a balanced price.
We factored in these two points while carrying out comparative research and we factored in a third point which is that new brands deserve trying out if they produce a bench that meets rigid assessment criteria.
Therefore we selected benches from established brands while keeping in mind that the brand maker has a lot of product production experience, the resources to carry out performance and quality research and factor in genuine value for money.
For lesser-known brands, we did the same as that which you can do. We carried out research on those benches, checked feedback from users who have tried out the bench, and we looked very closely at the specifications for the quality of the materials used for making the benches.
Through taking this review approach we have included established brand products and brands seeking a toehold in the bench market.
Frequently Asked Questions
q:

Any advice for bench height?

a:

Yes, when choosing a bench you must take a good look at all the specifications for the bench, it is very important to be fully aware of the specs. keep in mind that you should select a bench which has designed in easy adjustability, flat, various incline or decline angles and of course the height. When laying on a bench, the height of the bench is not an overriding factor unless the bench is very badly designed and stands too low toward the ground. Makers of benches are not likely to make this type of mistake when producing a bench.
q:

Any tips for bench width?

a:

This is something you must look at closely. A bench that is far too wide for your target exercises can limit your ability for successful training. Therefore when choosing a bench you must think about which exercises you will be doing via the bench. For example, if you are only looking at doing bench presses, the width must allow for the movement of your arms up and down, there must be enough space but at the same time, the width must offer safe, comfortable secure support.
q:

I'm limited for space in my home but I need a bench, any suggestions please?

a:

This is a common challenge because we do not live in homes that offer the freedom of space which is a feature in a training gym.

The solution for this is to look for a bench which offers a good range of features which allow you to target full-body muscle training through adjusting the bench to cover more training option.

Look for a bench that offers a lot of adjustability for angles and has a strong frame so that you can cover a good range of training routines.
q:

Are there any benches specific for beginners?

a:

Generally, the answer is no. Once you start training, within a very short period of time you will no longer be a new starter.

Think about your bodybuilding and fitness aims, choose a bench that offers the features and capability to meet your future needs and not the needs of a beginner. Even as a beginner you will start out following a training plan, once you are on that plan, your needs from the bench are no different to those for a person who has already spent time training.
q:

My home is small, can I stow away a training bench?

a:

If you literally want to stow away a bench after you use it each time, you can disassemble the bench, just do the opposite to what you did when you assembled it.

However, this will take a lot of time and potential frustration, it just is not practical. Some simply flat bench design can be quick to take apart but it seems a time-wasting approach. You might even become demotivated for training.

Here is an option to consider, choose a good bench which has the feature of built on wheels, these are easy to move and place the bench out of the way when it is not being used.