Best Casein Protein Supplements Reviewed and Rated
last updated:
May 13, 2020
Casein protein, it works as well as whey protein but just in different ways. It will help you lose weight, gain muscle mass, and feel full. There are two kinds of protein which come from milk. They are casein and whey. Whey is probably better known because it digests quickly which is perfect for building muscle, but it is beneficial as well. This type of protein is also high in BCAAs which helps your body develop new muscle, but it digests more slowly. Since it digests more slowly, it is ideal for avoiding catabolism, which is muscle breakdown when you have to go a long time without a meal. It is definitely the best one to take before bed. In this article, we will not only the best casein protein powder in today's market, but we will also tell you more about this supplement and how it works.
In a Hurry? The test winner after 36 hrs of research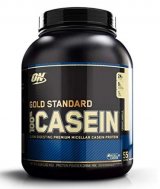 Optimum Nutrition Gold Standard
Why is it better?
Great tasting shakes
Perfect to drink before bedtime
24 grams per serving
21
Researched Sources
13k
Reviews Considered
36
Hours Researching
15
Products Evaluated
Features
Materials
Ease of Use
Effectiveness
Value
By Default
10 Best Casein Protein Powder Supplements
1

. Optimum Nutrition Gold Standard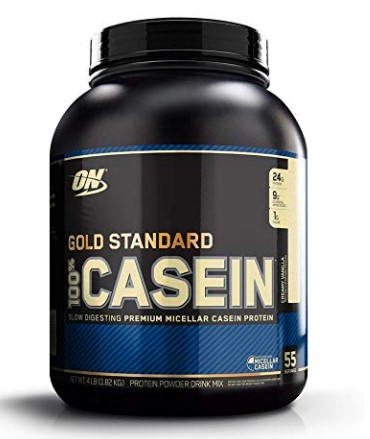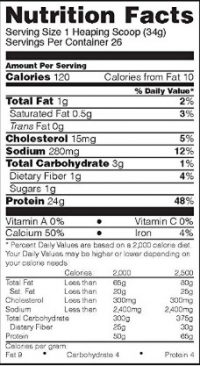 Great tasting shakes
Perfect to drink before bedtime
24 grams per serving
Very thick so takes a lot of mixing
The Optimum Nutrition is perfect for bedtime when you do best with a protein that digests and absorbs slowly. That is when your body goes for hours without food. Products with this supplement are acid sensitive and they will thicken in your stomach. It takes the Gold Standard longer to break down into the subcomponents of amino acids. They used only the best micellar casein so this is a formula that definitely sets the bar.
Read more
This supplement helps support your muscle recovery and it may also help with weight management since it helps you feel more full for a longer period of time. They react to your stomach acids and thicken. This supplement delivers 24 grams per serving and works the best between meals or before you go to bed. Each serving has 5 grams of BCAAs which occur naturally and is also a fantastic source of calcium.
This supplement is often purchased with some of their other products like 100% whey, creatine or platinum hydro whey. The whey is good if you need a supplement that digests faster. Having the two of them give you great support at bedtime and then quicker muscle recovery during the day. Optimum Nutrition has been setting high-quality standards for 30 years. The shakes are easy to mix in a shaker cup and always taste great. Amino acids found in protein are used by your body as building blocks for muscle.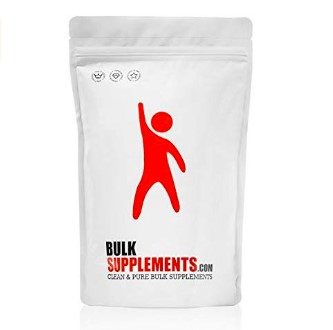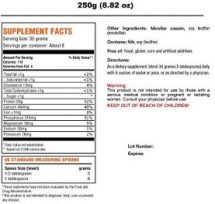 Good for your teeth
Helps maintain your muscle growth
Great source of protein and calcium
The powder is fine and makes the drink frothy
Bulksupplements prides themselves in giving you a clean and pure source of this supplement powder. This powder helps to promote your muscles. You will give them the fuel they need to grow or to recover after an intense workout. Not only is this a healthy source of protein, but it also provides needed calcium to help your bones. This supplement has a nice rich profile of amino acids.
Read more
Bulksupplements is pure powder. It is long-lasting and a rich source of amino acids. This type of protein helps you build muscle, keep them maintained and help with recovery after an intense workout. It is a great source of calcium too so you get the added benefit of maintaining bone and dental health. This supplement is lab-tested to give you the very best quality and highest purity.
This type of protein comes from milk and it digests slower than other types. It also contains plenty of amino acids that help you to build and maintain good strong muscles. You want to take from 15 to 30 grams per day. The needs may vary by individual. It contains soy as lecithin. This supplement is a quality source of protein and will go a long way in helping to strengthen, maintain and build muscle mass. To get the best results to take it within 30 minutes of finishing your workout.
Your body absorbs this type of protein slower than the whey most people use so it gives your bloodstream a supply of steady amino acids during the course of several hours which is ideal for your muscles to grow. This includes while you are sleeping. There has been a research that suggests this could even potentially help with dental health by preventing erosion of the enamel. This is especially true if you like to drink a lot of fruit juice or soda which has a lot of acids.
3

. Dymatize Elite 100% Micellar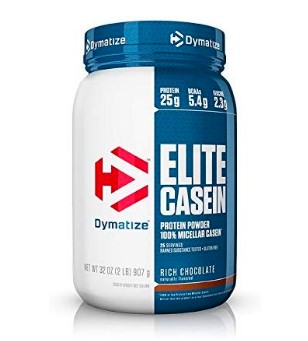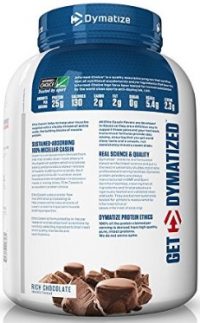 25 servings
Contains L-Leucine
Provides a steady supply of amino acids
This package contains two pounds of Dymatize Elite micellar casein protein powder which rich chocolate flavor. That is about 25 servings. This supplement will give you a steady release of amino acids that build muscles which support your muscle recovery after a workout and muscle growth. In every serving, there are 25 grams of casein, 5 BCAAs grams and 2.3 grams of L-Leucine. Take it at bedtime to have sustained muscle repair overnight. This product is also tested to be banned substance and gluten-free.
Read more
Dymatize gives you 25 grams of protein in every serving. It is made specifically to digest more slowly than other proteins like whey which release more rapidly. The natural pH sensitivity in the digestive tract is what causes slow digestion. The natural thickening of Dymatize in your stomach makes it easy for a more steady and prolonged release of protein. The digestion can take twice as long as others. This slower digestion is excellent for bedtime or at other times when your body goes for time without food.
Dymatize Elite gives your muscles a steady supply of amino acids. The slow digestion keeps you feeling full and slowly releases amino acids for building muscles. Elite is the perfect choice if you want to build muscle or avoid muscle breakdown between meals or during the night while you are sleeping. It contains L-Leucine to help with muscle protein synthesis. It is easy to mix and has a great taste. It comes in four different flavors and is gluten-free.
These proteins are designed based on the latest science. University studies put it to the test as well as elite professional training facilities. They are manufactured in GMP and Sport Certified facilities. The ingredients and products are tested rigorously. They are confirmed to be safe and clean. They are also tested for banned substances. The protein is made from high-quality and pure natural ingredients.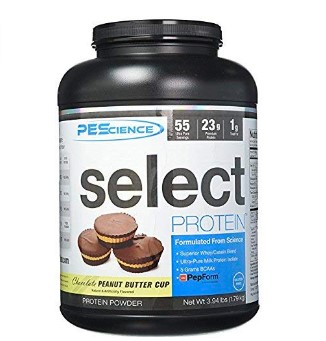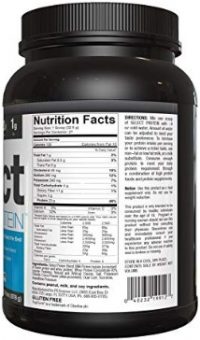 24 grams of protein each serving
Done in a GMP facility
5 grams of BCAA
It is a little sweet for some people
The PEScience Select has 24 grams of protein in each serving. It is low carb and low fat. This is a complete product using both types of protein and is so much better than whey alone. They have over 5 grams of BCAA in each serving along with leucine peptides. It is easy to mix and has a high-quality taste. The powder is also available in a variety of gourmet flavors. They have a third party who tests for label accuracy with no adulterants or cheap fillers.
Read more
The company at PEScience takes its development and research seriously. They research each of the products before they are released, then it is developed with the best formula. All of this is geared to give the customers the very best results. They developed only seven products in their first four years, taking their time to make the perfect product. All of the places where their products are created have to be audited and qualified before they use them. It needs to be a GMP facility where the staff is trained in proper procedures. The products need to be not only made in a true GMP facility but they must be stored, packed, and distributed from the facility. The vendors who provide the raw material need to be enrolled in a vendor qualification program.
If you have been drinking your whey protein shake after an intense workout, you are outdated. The combination protein shake is a new cutting edge science. Scientists have discovered after many human trials that this is what works. It is time to catch up with the times. This industry is based on innovation.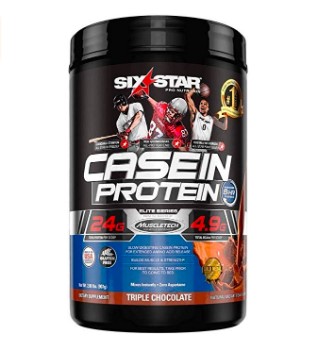 40 grams of protein
Provides muscles with amino acids
Contains isoleucine, leucine, and valine
Does not mix well with milk
The Six Star gives you 40 grams of quality protein, including casein protein which digests slowly and helps provide your muscles with a flow of amino acids which are muscle building blocks. They only use the highest quality ingredients. This is a perfect supplement to have between meals or before you go to bed. This will keep feeding your muscles and help them recover while you are sleeping or when you go through a period of time between meals.
Read more
The Six Star supplement is a strong tool for athletic recovery. You will receive plenty of sustained-release protein, designed specifically to give your muscles the building blocks for recovery and growth. This formula is perfect for athletes. Each of the scoops gives you 24 grams of protein and 4.9 grams of BCAAs like isoleucine, leucine, and valine. It keeps you fueled up when you need it most.
The delivery of amino acids is a sustained flow into your muscles. If you take it before bedtime, the slow release allows it to continually feed and maintain your muscles while you are sleeping. It is enhanced with proven strength and muscle builder. The main ingredients are superior to the regular whey protein. Test subjects were able to build four times more muscle with twice as much strength. It is engineered for athletes, active people, strength trainers, fitness enthusiasts, endurance athletes, and bodybuilders.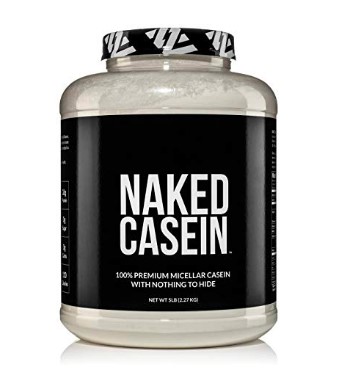 Available in 3 different flavors
No artificial flavors, colors, or sweeteners
GMO-Free
Naked Casein has only one ingredient, 100% micellar casein protein. It has no growth hormones, BGH or BST. Since it contains no additives your smoothies, shakes or other recipes will give you clean gains and the maximum amount of recovery. This Naked supplement is created from US farms to make sure that the protein powder is full of clean protein, essential amino acids, and BCAAs. This supplement is cold processed so there is no contamination caused by chemical detergents like bleach or acid, no synthetic additives, and no heavy metals.
Read more
This supplement comes from farms in the US. It is not dressed up with useless additives like artificial colors, flavors, or sweeteners. Most powders do not, but this powder is made with no acid, no high heat, or bleach treatment so the healthy nutrients are still intact making it pure. They have a careful manufacturing process using rGBH-free skim milk to make slow-release micellar you can take right before bed to work on the muscle mass at night. This supplement has 26 grams of protein and 5.4 grams of BCAAs per serving. There is only one ingredient, micellar casein.
This supplement is GMO, soy, and gluten-free. It is also free of growth hormones and has no rBGH or rBST. It is cold processed without any acid or bleach. This product uses only the purest ingredients and works hard to give you the tools you need to reach your fitness and nutrition goals. It is important you know exactly what is going into your body.
They provide essential amino acids without worrying about artificial colors or sweeteners. This company is committed to offering the best protein powders and supplements which include products like Powdered Peanut Butter, Creatine Monohydrate, and more. They want to help turn you into a better you with nutrition that is understandable and simple. This supplement comes in chocolate, vanilla, and unflavored.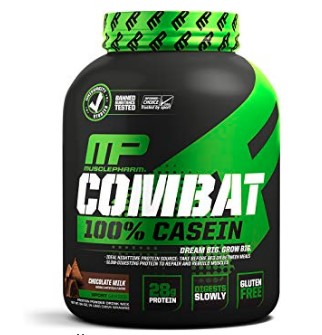 Contains enzymes to aid in digestion
28 grams of micellar protein per serving
Certified free of banned substances
The mix creates a lot of foam
MusclePharm has created Combat 100 percent to give you a quality powder which digests slowly to give you a sustained level of protein and amino acids that effectively rebuilds and repairs your muscles during the night while you are sleeping. You get 28 grams of micellar casein with each serving. Since they only want quality ingredients to go into your body, Combat is tested for banned substances and certified by Informed-Choice.
Read more
While you are sleeping is the best time for your body to rebuild and repair muscles. Taking a potent supplement like Combat protein powder helps with the natural process by feeding them with a powerful supplement. This is an ideal protein source for your night time. It has a blend of digestive enzymes which makes digestion easy.
Your body naturally restores and repairs while you sleep and casein protein is the best choice to help your muscles with that process. It is used by workout enthusiasts and professional athletes because of the mixture of the best micellar supplement available combined with digestive enzymes to make sure your muscles are fed well while you sleep.
This supplement is gluten-free and has been certified by Informed-Choice as being free of any banned substances. The Combat can also be taken between meals to provide a healthy snack. The digestive enzyme blend helps your system distribute it through your body and will not upset your stomach in the process. It contains no fat and only a gram of sugar.
MusclePharm strives to bring you the safest and most scientifically advanced nutritional supplements available. The purpose is to enhance your performance and strength as well as your overall health without using any banned substances.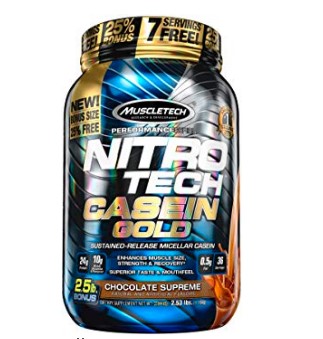 10 grams of BCAAs
Only one gram of sugar
Works with professionals to enhance the taste
Takes a lot of shaking to mix well
The MuscleTech NitroTech has more protein per scoop with not as many carbs and delivers more servings. It contains 24 grams, which is high quality from multiple sources. This is a smooth supplement that has a great taste and does not include extra carbs or sugar that you may see in other powders on the market. It also features 10 grams of BCAAs, precursors, and L-Glutamine.
Read more
NitroTech is an advanced powder that features a number of premium protein sources for a good digestion rate and excellent BCAAs. Milk protein and casein protein are some best available for slow digestion. They work much slower than whey or whey protein isolate. It delivers 24 grams of the best quality protein from multiple premium sources for a prolonged release of amino acids which will help for up to 8 hours of feeding your muscles.
Each serving has 10 grams of natural BCAAs, precursor, L-glutamine, and only one gram of sugar. The best time to use this product is at bedtime or between your main meals. You just mix a scoop with 8 to 10 ounces of skim milk or even cold water into a glass or shaker cup. MuscleTech also does not want you to sacrifice macronutrients for a great tasting supplement. Their research team works very closely with top protein-flavoring professionals from all over the world trying to bring you the best taste possible.
9

. Kaged Muscle, Premium Kasein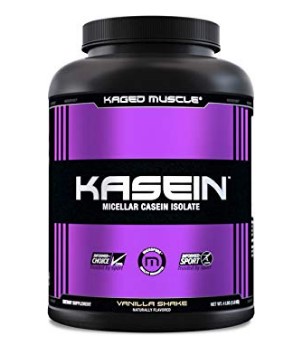 Made with micellar casein protein
Made with a microfiltration process
Designed to taste great
Kaged Muscle Kasein Powder is an ultra-premium micellar casein isolate that is cold-pressed to give you a sustained release product that assists with muscle breakdown. This complete powder gives you the amino acids you need to rebuild and repair your muscles when they are recovering after a workout. This supplement is proven scientifically to improve your synthesis of protein and build gains in your strength and size. It is manufactured with a microfiltration process that is innovative and preserves structural integrity.
Read more
The Kaged Muscle Kasein is a real innovative product made with a microfiltration process. It is cold processed made with micellar which is designed to give you a sustained release of the amino acids. These will help your muscles from breaking down between workout sessions. The filtration method they use helps to keep the protein's structural integrity. It makes sure the finished product will keep the natural micellar structure which is found in the milk origins. Casein proteins are pH-sensitive and the release of amino acids makes an ideal nighttime meal. It is also great during long periods during the day when you do not have protein intake.
The Kasein is a true game-changer of anti-catabolic protein. It will continuously and slowly feed your muscles a steady supply of amino acids that lasts for several hours. This lets your body keep a positive balance of nitrogen and the anabolic state can help prevent any breakdown of any muscle. The R&D team has made sure the days of gritty-textured powders are no more. They use natural colors and flavors to make an incredibly smooth texture of powder and a delicious supplement that is available in vanilla or chocolate. The quality is also enhanced by having a third party test their product for potency and purity. KASEIN is gluten-free and does not contain any soy lecithin. It is also free of banned substances and only contains less than a gram of lactose in every serving.
10

. Legion Casein Plus Pure Micellar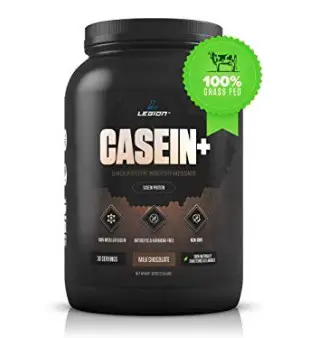 100% satisfaction guarantee
Made with milk from small dairies in Ireland
No artificial ingredients
Reported to be chalky or frothy when mixed
The Legion Casein+ will be the best-tasting powder you have ever experienced. It is smooth and creamy with 100 percent natural micellar. This supplement is lactose-free and the highest quality you can buy. It does not contain any artificial dyes, sweeteners, chemicals, or junk fillers. It does not contain any soy protein, gluten, MSG, GMOs, hormones, or antibiotics. It is the perfect protein for muscle recovery while you sleep.
Read more
Legion gives you 25 grams of protein, 13 grams of amino acids, and 3 grams of leucine in each scoop. These ingredients are important for your muscle-building needs. It is a low-fat, low-carb, and sugar-free option which is diet-friendly, sweetened with stevia. It is made from hormone-free milk from small farms located in Ireland. They have healthy cows which can be counted on for healthier milk and that milk is perfect to make healthier protein. Ireland has some of the cleanest and healthiest dairies in the world. Legion Athletics makes the powder in the USA in a facility that is certified by CGMP and NSF.
Legion is the perfect night-time supplement. It digests slowly to give your body a steady supply of amino acids for as many as eight hours. It is a great alternative to whey isolate which digests much more quickly. It is ideal for men or women who want to enjoy bedtime feeling full. They found the most exceptional high-quality milk on some small dairy farms in Ireland which are healthy and clean. That quality puts their shakes a cut above the rest. This supplement is naturally flavored and sweetened. It does not contain any hormones, GMOs, antibiotics, artificial fillers, food dyes, or unnecessary junk.
This product is guaranteed to be 100 percent guaranteed. If you are not satisfied with your order you can contact them and they will resolve the issue or give you your money back. No returns or complicated forms necessary. They are confident you will love this supplement. The creator of the brand is Mike Matthews who is an international bestselling fitness author with more than a million books sold.
Criteria Used for Evaluation

Features
This specific type of protein is a quality supplement to help you with your fitness goals. It definitely works at its best when you take it before you go to bed because it keeps you from losing muscle mass when your system runs out of fuel overnight. It is also helpful when you are dieting because it will keep your tummy feeling full with very few calories.
It comes in two different types of protein, hydrolysate, and micellar. The first one has enzymes that are used to break down amino acid bonds that hold them together. This makes it digest much quicker in your body, which is similar to whey protein. The other one is Micellar which is the same form that is found in regular milk. Once you drink them, they form clots which make the digestion more delayed. Neither one is better than the other one; they are just used for different purposes. They can even complement each other.

Materials
Checking out the materials (or ingredients) in your supplements is important because you need to know what you are putting in your body. You should be skeptical of products that have a long list of ingredients. The powder should have between 23 to 29 grams of protein and no more than 100 to 140 calories per serving. When you are checking out the powder, make sure it is something that is going to dissolve easily and quickly. You do not want to stir endlessly and you definitely do not want chunks of powder in your drink.
There are a few things to consider before you buy a new tub of powder. Check out the calorie content and protein content. Note the number of carbs and fat as well as added ingredients like fillers, sweeteners, and amino acids. On the list of ingredients, the first one should be casein followed by other kinds of protein included in the blend. Next, it should list the flavorings and sweeteners that they used to give the powder a unique taste. After that, you should see digestive enzymes or thickeners like xanthan gum, guar, Lipase, or lactase which give the formula texture and make it easier for your body to digest.
It may be a red flag if you see amino acids listed individually, such as glutamine and glycine. This could mean it is spiked. The added amino acids inflate the protein content of your powder artificially. So the label could say one scoop has 24 grams of protein when in reality it only has 15-17 grams. This is a complete protein so you should not need additional free form amino acids listed.

Ease of Use
When you are considering different protein powders, you need one which is not going to be difficult to use. It should mix easily with water or skim milk without a chalky flavor or too much foam. It should contain a scoop so you can measure servings easily and quickly. You also want a supplement that tastes decent so you will be more likely to use it. You do not want something that is going to be a hassle to drink a whole shake.

Effectiveness
When you are choosing a supplement that will be going into your body, you want it to be as pure as possible. That is the only way you will get the full benefit out of it. Check the labels to make sure your powder lists casein as its first ingredient. There should be around 25 grams of protein per serving. You want something which is going to be easy to mix up and drink right before bedtime so it can help your muscles build and recover while you sleep. You also want your supplement to be pure without fillers or artificial colors or flavors. Make sure you find a product that does not have gluten, soy, or GMOs. It is good to know that the facility it is created in is clean and certified.

Value
They say you get what you pay for, but hopefully, you can find a happy medium. You should not have to pay for some extravagant formula but you want to make sure you get a quality product. Your supplement needs to have the right potency and be as pure as possible without artificial color or flavoring, fillers, or other useless ingredients. They should be tested to be clean and safe and made in a GMP and Sport Certified facility. You may feel like you have to pay a higher price for the best quality, but the most important thing to watch out for is that you are getting what you pay for.
Expert Interviews & Opinions
Most Important Criteria
(According to our experts opinion)
Experts Opinion
Editors Opinion
Users Opinion
By Default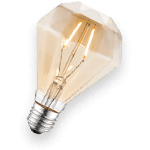 When Is The Best Time To Take It?
This type of protein digests slowly so it will help you feel fuller for a longer period of time. It can be taken with meals or whenever you want during the day. When you want to go long stretches of time without a heavy meal, you can take it with snacks. There are two types of this protein, one which breaks down similar to whey and one which slows down more slowly. Hydrolysate breaks down quickly and is best during the day. Micellar protein digests more slowly so it is the best choice for taking before bedtime.
The Best Amount to Take
It is important to read the instructions on the container and follow them. You should make a special note of the amount of protein powder you should use in a glass of milk. You can drink it before or after your workout. The daily dosage should be 30 grams or less, probably around 0.8 to 2.2 grams per kilograms of body weight.
Other Factors to Consider

Advanced Features
The protein powders all have a different amount of fat, carbohydrates, and protein. You will want to pay attention to the ingredients and pick one which will match your goals. If you are working on bulking up, you will want a powder that has a higher amount of fats and carbs to help you build up your intake of calories. We compared the highest quality and the most popular ones on the market. You want to see how they match up to other products with the same sources. If the powder is 100 percent from micellar casein, it is expected that it will cost a little more than one which uses milk protein.
Frequently Asked Questions
q:

What is this type of protein exactly?

a:

It is a protein that is found in mammals milk, from cows to buffalo to humans. It is a dairy protein that digests slowly in your system. It releases amino acids more slowly which is a benefit with this supplement because if you take it before bed it will reduce your muscle breakdown and help with recovery while you sleep. It helps with muscle growth and has a lot of other benefits as well.
q:

How much protein do you need on a regular basis?

a:

The average adult needs to consume .8 grams of protein every day for each kilogram of body weight they have. It has been recommended that athletes have from 1.2 to 1.7 grams of protein per kilogram of body weight daily. An endurance athlete will need 1.2 to 1.4 grams and those doing strength training should have 1.2 to 1.7 grams of protein.
q:

What are the benefits of it?

a:

This protein has a bunch of benefits to it. It is a complete source for protein and helps to release amino acids. The biggest benefit of this type of supplement is its timing. It gives you a slow, steady flow of amino acids in your bloodstream. It is perfect for drinking milk right before bed. It helps your muscle recovery throughout the night.
q:

Is there anything I need to watch out for?

a:

Be sure you take a careful look at the label so you know what you are putting into your body. There should not be too many ingredients on the label. The first one listed should be Casein as well as other kinds of protein that are included. Then you will see sweeteners and flavorings. It will also list thickeners and digestive enzymes to give it texture and easier digestion. The one thing you should watch out for is If you see some of the individual amino acids listed. If you see things like glycine or glutamine listed, beware. This type of protein is a complete protein. There is no need for additional ones and could be a symbol it is spiked.
q:

Is it better than whey?

a:

A lot of athletes confuse whey protein and casein. Some assume the two types of protein are interchangeable. Both of them come from milk, which makes them both good for you. It is important to know that each of them has its own benefits. Casein protein has peptides which happen to be good for your digestion, immune system, and your heart. It can not only help with your blood pressure but it also helps you digest things like phosphorus and calcium. Some people like casein protein better because it goes slowly through your digestive tract so it is perfect for taking at night before bedtime. A bodybuilder wanting a consistent but gradual amount of protein could drink a shake of casein powder roughly an hour before they go to bed for the ideal regimen. People dieting find that the powder can help them feel a bit fuller for a long time.

Whey protein, on the other hand, has immunoglobulins that will help your body combat the growth of bacteria and microbes in your body. It accounts for about 80 percent of milk's protein. Casein protein is the other 20 percent. It does not move slowly like the casein protein does and may not work well for people who are lactose intolerant.
q:

When should I take it?

a:

If you use your protein powder right before or after your workout, then you will probably want to use a form that digests more quickly like casein hydrolysate or you might want to stick with something like whey protein. Most people who take a casein supplement like to take it right before bed.
Subscribe to our newsletter