Top 10 Low Carb Protein Powder Supplements for Keto Diet
last updated:
Feb 12, 2020
With the keto diet sweeping the scene, it's easy to see why low-carb supplements have become such an asset to a daily workout. Not only can they be healthier, but they offer the extra-added benefit of being created without excess sugar or simple carbohydrates which aren't necessarily productive to a workout session. In order to sustain all the benefits that come with a low-carb lifestyle, supplements can be a great option.
Additionally, low-carb protein powders provide options for those who are eating keto, allowing them to gain essential proteins they need without breaking ketosis. With so many choices out there, choosing the right supplement for your body and your workout type can be tricky. So we've done the heavy lifting for you - no pun intended! Check out our list of the best low-carb protein powders out there and find out if your favorites made the cut.
In a Hurry? The test winner after 4 hrs of research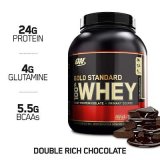 Optimum Nutrition Gold Standard 100% Whey Protein
Why is it better?
Certified gluten-free
Only one gram of sugar
Combination of whey helps encourage muscle mass
In a
Hurry? Editors choice: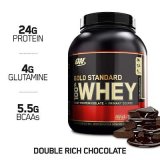 Test Winner: Optimum Nutrition Gold Standard 100% Whey Protein

Brand
Effectiveness
Product Purity
Features
Value
By Default
10 Best Low Carb Protein Powders
Criteria Used for Evaluation

Brand
It's so easy to judge a supplement based on the brand because the fact is, the brand name does matter. While we try to remain objective when it comes to choosing a brand over quality, sometimes a better brand does mean better quality. In the case of protein powders, this is true. While brands such as Gold Standard have the upper hand as far as history and positive reception go, we did include some lesser-known brands that offer benefits that bigger brands might not.
For example, ALOHA offers a vegan option, which is not something typically seen in a world ruled by whey protein. This option to have a plant-based supplement is one that is becoming increasingly popular, which is why we strive to include top-notch, quality options for those living a variety of lifestyles. We were also proud to include an option on here that is suited for paleo diets, which is another relatively new lifestyle change that has taken the world by storm. The pale diet refers to an all-natural way of eating, which means that all supplements should follow the same all-natural ingredient list. While there are several on here that are plant-based, one is specifically certified to be approved for a paleo way of living.
Additionally, we've included brands offering collagen-infused supplements, which are great for older age groups as well as those who simply like to gain as much nutrition as possible in their pre-workout. When broken down, the choice is both a personal one as well as which supplement is better-geared toward your health and the lifestyle you lead.

Effectiveness
Having effectiveness as the main criterion was one of the main points in our research for this list. We could have listed plenty of popular supplements, but it wouldn't mean anything if they weren't effective in their usage. A supplement could have an extraordinary amount of protein but it could still lack the ability to encourage muscle growth, making it a dud.
Similarly, our goal is to include supplements that offer added benefits so that we can provide options, rather than simply answering the question. Many might not realize that it is possible to have a protein supplement, a boost of collagen, and a nutrition supplement (or several) all wrapped into one powder. It's also entirely possible to find supplements out there which are geared toward natural lifestyles, including veganism, paleo diets and, in this case, low-carb lifestyles.
In the case of the latter, when most people enter into a low-carb diet, they're putting their bodies into ketosis. This means that the body begins to naturally burn fat when the reserve from a carb intake is low, which is an extremely effective way to control weight and prevent additional weight gain. While this is going on, it's common to also begin a gym regimen so that you can tone muscle while losing fat, which is why a low-carb protein supplement is so important.
Studies have even shown that whey protein can prove to be an effective form of stress relief. The reasoning behind this is likely similar to why people who eat more dairy have been shown to suffer less or more mild, symptoms of depression. It can boost levels of serotonin naturally and while not drastic, still remains an interesting scientific discovery.
This could also be linked to a reduction in hunger when it comes to midday and late-night snacking. Not only have studies shown that hunger is reduced, but the urge to go after something sweet or salty, which is the common downfall when it comes to low-carb dieting, has been minimalized. This could be due to the fact that protein supplements encourage people to incorporate food into the morning routines where it was not previously, or the fact that whey itself is very filling and can sometimes be enough to tide you over until the following meal.

Product Purity
Not all health supplements are created equal. Many include artificial flavorings or unidentifiable ingredients that, if we can't pronounce, we probably shouldn't be ingesting, right? It can be tough to discern between what's healthy and what's not, which is why product purity also became a big factor on our list of what's worth it and what's not.
If any supplements contained a long list of ingredients that we, ourselves, were not familiar with, then they simply were not added to the list. Additionally, if any ingredient lists were unable to be traced back to a viable source, they were crossed off. The things we like to see are "all-natural", "USDA-certified", "grass-fed", and "local". You'll find many of these terms on our lists, including this one. In the long run, having a product that's pure in its ingredient list will help to better serve an all-natural diet as time goes on. The more natural the substance you put into your body, the healthier you'll be as time goes on. A good start doesn't just begin with a boost of protein -- it begins with a certified, natural protein that has been tested and certified to be so!

Versatility
While not as big a factor as the other criteria, versatility did come into play. Could a supplement be used to support bone health as well as muscle growth? Could it be used for strict weight control while also helping someone to tone up? These are all questions that we needed to find answers for.
Additionally, we were thrilled to provide answers we weren't even looking for — such as the addition of full amino acids and peptides, both of which encourage muscle recovery and regeneration. When it comes to working out, both of these are highly regarded, as they not only maintain overall muscle health but encourage new muscle growth as well. After committing so many days to the gym weekly, the last thing you wanted to be worried about is whether or not you're taking care of your muscle health.
Versatility doesn't just mean in terms of health, though. We wanted supplements that could be thrown into shakes, smoothies, and even baked or cooked with. We found our answers in several of these supplements, several of which even come unflavored to prevent any aftertastes or undesirable results from a predetermined flavor.

Bottom Line
Whey protein (as well as plant-based proteins, although more so whey) carry some hefty pros for those who are committed to a low-carb lifestyle. Since whey is essentially an excess that's leftover in the dairy process, it doesn't carry much in it besides a boost of protein. This is an essential factor in any low-carb diet, as your body needs something to sustain itself once carbs have been cut to a minimum. A proper balance of protein, fiber, and complex carbs (in moderation, depending on how strict your diet is) is needed in order to sustain a healthy mind and body while going through ketosis.
That's why supplements are so valuable when it comes to low-carb dieting — they provide that much-needed boost that your body needs, especially when spending extra energy working out and blasting through calories. If you're not getting a daily average count of carbs, then it must be introduced in another form.
Additionally, protein is a crucial part of anyone's diet, period. They're essential when it comes to repairing muscles as well as building them which, as you can imagine, is vital for a successful workout. Whey, in particular, also contains amino acids naturally. These help to build muscle and maintain overall muscle health. When a muscle is encouraged to grow, fat is encouraged to be burned, which then begins the healthy cycle we know and love as fitness.
Expert Interviews & Opinions
Most Important Criteria
(According to our experts opinion)
Experts Opinion
Editors Opinion
Users Opinion
By Default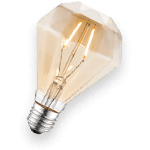 Don't Overdo It
Protein supplements can be great, but it's important to learn how to use them in moderation. Take a look at your overall diet for the day and then decide how much protein to incorporate into your diet. Sometimes, it's not a case of a "one-scoop serving". Other days, we might need a heaping scoop in order to make up for a busy schedule or the lack of time we have to eat. Everything in moderation; that is the key to a successful (healthy!) diet and exercise routine. If you happen to notice any drastic changes in your body or sudden side effects, consult your doctor -- it might be time to switch brands or find a new method of getting protein into your diet.
What Is Whey, Anyway?
Whey is the liquid that can be found floating on the top of the cream (or milk, if you get it locally). This liquid holds the key to all the amino acids and protein boosts you could ever want, which is why it's so popular in its dehydrated form. Once the whey has been separated from milk or cream, it's then turned into a powder form, which can be flavored, combined with other supplements, or left in its natural state. Its most powerful when combined with things such as collagen, peptides, or plant-based nutrients, thus enhancing the benefits we can gain from using it daily.
Shakes And Smoothies Aren't The Only Option
What do we mean by this? While protein supplements were originally intended to be mixed with some kind of liquid for fast consumption, things such as protein pancakes and protein muffins are revolutionizing the way we get our nutrients. One scoop of any brand of your choosing can easily be incorporated into a recipe and is most helpful when used in a breakfast item. This can make meal prep ten times simpler as well; one muffin recipe can be used throughout the week, and both pancake or waffle batter can be stored in the refrigerator until ready to use. Viola! How's that for a variety?
Other Factors to Consider

Side Effects
While supplements are considered to be generally safe, that doesn't mean that they can't come with side effects. Mostly, they're minimal but still worth noting. Some of the side effects of too much protein powder include upset digestion, slight weight gain, headaches, bloating, and reduced appetite. All of the side effects are in line with receiving too much protein in your diet and can feel similar to how you would after eating a full steak dinner.
So how do you know when to ease off the protein? Consult your doctor, first and foremost, if you believe you might be having an adverse reaction. Much of the time, these side effects can be cured quickly with a change in diet and the elimination of supplements, or finding one that works well with your system. Additionally, if you feel as though you're too full or that you might be gaining weight rather than building muscle, it might be time to switch to a different brand. Everyone's body is different which means that something that works for someone else might not work as well for you, and vice versa. The process might be a bit of trial and error, but will prove worthy when you're counting your gains!
Frequently Asked Questions
q:

Will this dissolve fully?

a:

Each supplement is formulated differently, which means the answer can vary from brand to brand. Most supplements nowadays are created to dissolve in any liquid substance, making them fast-acting and great for anyone who is always on the go. Alternately, there might be some formulas that have natural additives or more complex compounds which don't break down as quickly, which can lead to some clumping. These are best shaken, especially when it comes to shakes and smoothies.
q:

If I'm lactose intolerant, will whey affect me?

a:

That all depends on the level of sensitivity you have toward dairy products. While whey is technically a byproduct of milk production, that doesn't mean that it can't still trigger a dairy allergy. The best way to avoid this is to check out plant-based supplements, which we've also included on this list!
q:

Can these be used in recipes rather than mixed into a beverage?

a:

Absolutely! Depending on the recipe, you'd likely just need to balance the liquids and dry ingredients (especially when baking), but when cooking, it won't hurt at all to throw a scoop in every now and then.
q:

What's the shelf-life for these?

a:

Each product will come with an expiration date. While nutrition supplements that have been dehydrated will usually have a longer shelf life, it's always advised to keep them only until the expiration date. Not only will the product lose its potency and effectiveness past that date, but it can alter the flavor as well.
q:

How many scoops can be used in a serving?

a:

Most supplements come with a scoop so that everything is pre-measured. One scoop is advisable and we wouldn't suggest using any more than that unless otherwise directed by a doctor. Keep in mind that this is a protein supplement, which means it's essentially taking the place of one protein-packed meal.
Subscribe to our newsletter