Top 10 Massage Balls for Muscle Relief
last updated:
Feb 11, 2020
Massage balls may not look like much, but they have the power to bring instant relief to your aching muscles. They are the most effective means of getting deep within your muscle tissue to work out the knots and bring relief to pressure points. Here is our selection of the best massage balls for 2019. But not just any massage ball will do the job. You need to choose the correct size massage ball for purpose, consider the weight of the massager, look for a massage ball with a surface which allows grip, finally consider the firmness of a ball and the level of durability.
In a Hurry? The test winner after 16 hrs of research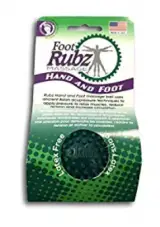 Due North Foot Rubz
Why is it better?
Flat nubs on the spikes
Oblong shape
Sturdy
In a
Hurry? Editors choice: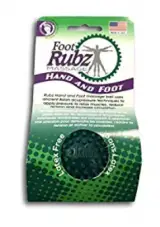 Test Winner: Due North Foot Rubz

42
Researched Sources
7k
Reviews Considered
16
Hours Researching
14
Products Evaluated
Ease of Use
Effectiveness
Durability
Portability
Value
By Default
Criteria Used for Evaluation

Ease of Use
Ease of use for massage matters
When using a massage ball ease for use is very important, all users want a ball that hits the mark, is easy to handle and effective.
Size matters for ease, for example, we looked at those designed for different parts of the body.
Feet
For the feet, the massage ball needs to be compact and dense so that when body weight is applied it can return with a well-balanced pressure response. When massaging the feet the effect will depend on how much pressure you apply. If you apply a lot of pressure using bodyweight you will get a deep penetrating massage which will promote blood circulation, relax muscles and even help un-knot muscles. When applying light pressure, the message is more distributed over the surface area of the underfoot and still great for pumping up blood circulation and pushing away tension.
The surface of massage balls can vary, some are designed with bumps and nodules which are very good for a deeper message, while some are smooth on the surface and tend to iron and massage muscles and give a very nice soothing effect.
Arm and legs muscles
Yes, these can be used for arm and leg muscles and again the same principles apply, the more pressure applied, the deeper the message. For ease and effect, these balls come in a variety of sizes and can be rolled along the entire length of an arm or leg muscle.
Other parts of the body
These work really well on all parts of the body, the rule of thumb is to be creative in how you use these on the body. Most of these products come with instructions for different ways to get different massage effects. You can follow the instructions and be a little creative for how you get the most beneficial effects.
Our research has been extensive and we are confident that the massage balls offered in our guide will put forward something for every person.

Effectiveness
Effectiveness is very important
Our research showed that these balls are highly effective and this is why they are growing in popularity among home users.
We noted that brand makers have clearly researched the effectiveness standards and continue to move forward with innovative designs.
Particularly popular among users are the massage ball designed with surfaces which stimulate blood supply, these designs include nodes and nobbles which increase the effect of deep massage and reach deeper into knotted and tired muscle tissue.
The balls are generally designed to be dense so that a lot of pressure can be applied while using partial or full body weight, the materials used in the construction are strong and can take a lot of body weight. If a massage ball loses density then after a while it will be less effective because it will give-way when pressure is applied and the surface will flatten out so that contact with the body is much less effective.
How do we know when effectiveness is happening?
Users will know because after a few minutes of use, the muscles will start to feel more relaxed, in the case of knotted muscle they tension in the muscle should start to decrease and continue decreasing till such time the muscle is no longer knotted and uncomfortable.
The blood supply to muscle tissue will have been stimulated and this will mean a better supply of vital oxygen and nutrients which feed muscles and ensure recovery is taking place.
After a challenging training session, muscles may well feel tired-fatigued and at such times these products can be used for massage to bring a good level of relief and recovery. When using the balls in this way, give thought to which types of results you need, if you need a deep massage to get deep into muscle tissue, go for a ball that does not have a smooth surface. If you are looking for a massage effect that is not deep, use a ball with a smoother surface.
We did not personally try out all these massage tools, instead, we carried out extensive comparative research to ascertain exactly how effective the different types of balls will be when correctly used. Be sure to pay close attention and follow any instructions provided when you purchase a massage ball.
Substantial research has gone into producing these home-use therapeutic aids and we believe if you follow the instructions, choose the correct size ball with the right type of surface, you will get good results.
However, this does not mean you cannot experiment with these in order to achieve benefits. Enjoy our selection of varying massage tools, there is a choice here for all people who want to try out home massage-therapy.

Durability
Lack of durability leads to lack of effectiveness.
Comparative research was used for the purpose of establishing a good level of durability.
This means that we looked at extensive reviews by users to see what they had to say in terms of how effective these can be when used at home. These come in different sizes but we wanted to see consistency regardless of size for reliable durability. To establish this we looked at review content to establish, how long a user had used the balls because we know that in an inferior product, durability is tested by time. Therefore, the longer a massage ball is used and remains effective the better the level of therapeutic durability.
We also examined the sourcing of materials, to look at the materials allowed us to establish if the materials were appropriate and known or created with durability in mind. The density level of a ball means that it must support a lot of applied body weight and not lose shape over time because if it does not retain its shape it will cease to be effective.
We did see examples of balls which users pointed out did not retain shape and that over time they became less effective and these types were generally massage balls which looked the part in terms of design and were offered at low prices, but in reality the materials for construction were cheaply sourced at failed in terms of durability.
This guided our review methods to select a choice of balls which we believe offer very good durability and long term effectiveness for massage.

Portability
Portability provides convenience.
While portability might not seem a big point in terms of being able to carry a massage ball that fits in a hand, it is actually important.
A set of massage balls.
If you buy a set of these balls, they typically come in different sizes from small up through to large and they also have different types of surfaces, some for a shallow message and some for deeper therapy.
A set of these massage tools will be provided in a container, this means larger proportions and not so easy to slip into a pocket and carry to the office, etc. The options for portability would be to select which massage ball you want to use and only carry it with you. If you want the whole set then you will be looking at putting the pack into a small bag so that you can conveniently carry the set with you.
Just one ball and portability
If you have purchased only one ball for a specific type of massage, for example, for office workers, a discrete foot massage at the office desk, these products are exceptionally portable, it really is as simple as pop the ball into a pocket and carries it to wherever you will use it.
Our conclusion for choosing this range of massaging balls is that they are highly portable and you will not encounter difficulties for taking them out of the home to use at other locations.

Value
Value is evident through effectiveness and ease
We assessed the level of value through price, in terms of you will get more durability and effectiveness if you are willing to pay a higher though not uncomfortable cost, this approach means you are very likely to get an effective massage ball for use as a home massage option.
If you opt for what seems like a budget price, it will be likely that the ball looks exactly like other massage balls, but appearance here can hide the fact that it is made from materials that are substandard and will not offer durability. The performance for effectiveness is likely to be short term and you can find yourself in the position of having to go and buy another massage ball.
With this type of massage ball product, consider looking at brand options that have a long history and are known to provide a good model, you want durability and effectiveness and the best choice is to go with a brand name.
Our offerings in this review and guide have focused on brands that have proven they can hit the required standards.
Expert Interviews & Opinions
Most Important Criteria
(According to our experts opinion)
Experts Opinion
Editors Opinion
Users Opinion
By Default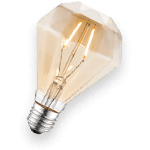 Size is important
You must take into account the size of the massage ball.
These are offered in different sizes and that is directly related to how effective the ball will be. For example, if you are looking for a massage ball to use on your feet, you should consider if you want a deep or shallow therapeutic massage. If you want a shallow surface underfoot massage it is evident that you should not go for a small ball on which you will place your body weight while you manipulate the ball underfoot. In this situation, you will get a penetrating deep massage.
Do some research covering home massage products, read customer comments online, if need be, seek out a physiotherapist and get advice, this way you will select a model which will be the right size for your needs.
Materials
Materials matter very much so be sure you go for quality because quality leads to the use of good materials and durability, these factors together result in an effective product.
You have two options, go with a popular trusted brand and they will already have done their homework-research to ensure the ball is constructed from durable materials.
Your second choice is for you to source out information which will be in the form of comparative reviews and also provide feedback from users. Pay attention when it comes to materials because in this type of ball you want the best materials or you will not get effectiveness or durability.
Other Factors to Consider

Application
Get the technique correct and you will get results.
We reviewed the application for these in the sense of how you use and apply the massage ball for massage and where to use it on the body.
It is clear that application for use combines with a required technique, so the first challenge for a user is to master the technique or how to use these.
These come with instructions though at times for the basic versions these may not have instructions if that is the case, the technique is clear, apply the ball to the muscle area, put on pressure and roll the ball on the muscle.
The designs do vary, the variation in design will require the correct technique and that is when the instructions need to be followed, by following those instructions, you will be using the technique for which the massage ball has specifically been designed, if you don't use the correct technique you will impair the performance of the ball.
Frequently Asked Questions
q:

Are these safe for home use?

a:

These are very safe for home use so long as they are used in the context for which they are designed. Ailments that can be covered by these for massage therapy should be basic, such as knotted muscles, fatigued muscles that need help for recovery, tired muscles which require invigorating. If you have any injury which requires expert massage as a therapy treatment, you should consult with a therapist and let a professional help you.
q:

Why the surface nodules on some balls?

a:

This skin design on the massage ball gives a deeper message, loosens up stressed, tight or knotted muscles. The nodules are like multiple mini-fingers which work to give a penetrating effect which not only works on muscles but will also promote a better blood supply, this means that while your muscles are being massaged, they are also receiving nutrients and oxygenation via a good flow of blood.
q:

Which ball is the best option?

a:

This cannot be answered in a way that suggests a specific ball design as being the best.

The variations in different designs are because variations on massage for different muscles are the norm. What you have to do is identify your massage needs and then do some checking or effective research to identify which massage ball is needed for your specific needs. Your research can be quick and effective by simply visiting reputable buying guides, reviews, and user reviews and taking on board all information, this way you will select the best ball option for yourself.
q:

Pay a therapist or use a ball, which is better?

a:

If you have sustained a serious injury you should consult a massage therapist, this way you will get a clear professional opinion for your options.

Home massage tools are certainly not suitable for serious muscle injuries, in fact using them out of context could make the injury more problematic. These are designed for basic needs and tend to come with instruction for the best technique for effective use.
q:

Are these worth the money?

a:

If you have tired muscles, muscle fatigue after workouts and want to promote recovery, these are a good option. For those that experience knotted muscles, there are even designs that can help alleviate such discomforts.

These are worth the money if used correctly with the correct technique.
q:

Are the materials safe on the skin?

a:

Go with a reputable ball brand, the makers will only use skin-friendly materials which are safe on the skin. At the same time, the materials will be durable and the design will be safe but please do follow any instructions for use and technique of the massage ball.
Subscribe to our newsletter