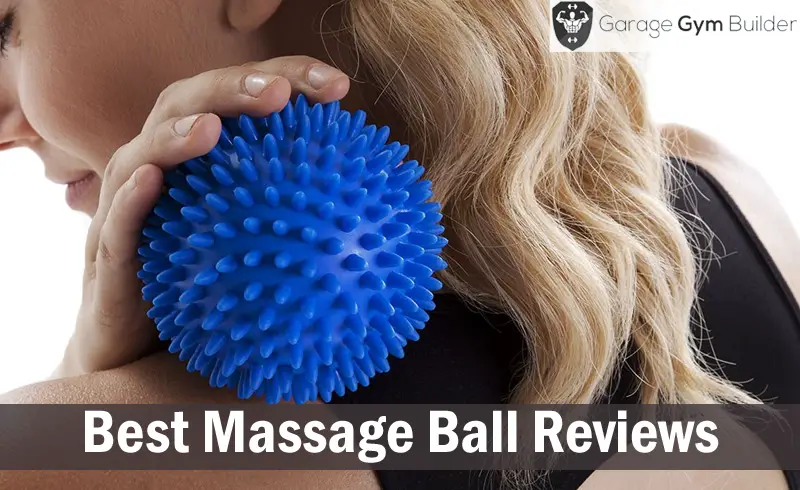 Best Massage Ball Reviews 2017
Massage balls may not look like much, but they have the power to bring instant relief to your aching muscles. They are the most effective means of getting deep within your muscle tissue to work out the knots and bring relief to pressure points. But not just any massager will do the job. Getting the right size, weight, grip and hardness is essential. In this article, we review the best massage balls of 2017.
A Quick Snapshot of the Best Massage Ball
The best massage balls for back, neck and leg pain that we found is the Due North Foot Rubz ball. This 2 inch diameter ball has flat nubz on the end to penetrate deeply into the muscle. We also loved the T Sphere Inner Beauty set, which features balls infused with aromatic fragrances. This allows you to provide relief to all of your senses as your muscles gain relief.
Our third favorite massager is the First Place deep tissue massager, which, at 5 inches, is larger than many competitors. This allows you to get deeper into the muscle tissue for more lasting relief.
To make it easy for you to compare the top massage balls, we've rated each of the Top 10 on their price and durability, followed by an overall rating out of 5. The section to follow will then provide an in-depth review of each product.
| Product | Product Name | Price | Durability | Overall | Product Link |
| --- | --- | --- | --- | --- | --- |
| | | 4.75/5 | 5/5 | 4.75/5 | |
| | | 4.5/5 | 4.75/5 | 4.5/5 | |
| | | 4.75/5 | 4.25/5 | 4.5/5 | |
| | | 4.5/5 | 4.25/5 | 4.25/5 | |
| | | 4.25/5 | 4.25/5 | 4.25/5 | |
| | | 4.25/5 | 4/5 | 4/5 | |
| | | 4.25/5 | 4/5 | 4/5 | |
| | | 4.5/5 | 4/5 | 4/5 | |
| | | 4/5 | 3.75/5 | 4/5 | |
| | | 4.25/5 | 4/5 | 4/5 | |
The Top 10 Massage Balls In Depth
The Due North Foot Rubz massage ball is a sturdy massage tool with nubz on its ends. This allows you to penetrate deeply into the muscle tissue. As opposed to dryer balls, which have sharper ends, the nubz on the Due North ball have flat points. This produces a soft needling sensation that feels fantastic. The diameter of the ball is approximately 2 inches.
Due North Foot Rubz is made from hard rubber. Rather than being perfectly round, the ball is oblong. This prevents it from rolling around or slipping. You can control the depth of massage by the pressure you apply. This rubber ball with spikes will give you a very effective massage anywhere, anytime, making it a very cost effective massage tool.
PROS
Flat nubz on the spikes
Oblong shape
Sturdy
CONS
May not have enough diameter for larger people
The T Spheres Inner Beauty massage balls are unique fragrant infused balls. The are infused with geranium essential oils. The fragrance will lift your spirits as the massage ball increases your range of motion, improves lymph flow and eliminates spasms and cramps. With this ball you will be able to create a spa like atmosphere in your own home.
Your purchase includes two massage balls, a 3 ml infuser, and an instructional booklet. The package comes in a portable jute drawstring bag. Balls are made from a double purified rubber compound. The colors of the balls vary according to the mic of essential oils and jojoba. The rose geranium used is an anti inflammatory, anti depressant, relaxant, anti bacterial and anti infectant.
PROS
Fragrant infused

Geranium essential oils
Improves lymph flow
The First Place Deep Tissue Massage Ball is a smart ball that provides a concentrated massage for targeted areas of the body due to its multi directional roll. The ball is 5 inches in diameter and constructed from firm and sturdy EVA foam rubber. It features a raised design pattern which more effectively gets into deep tissue than does a flat ball.
The First Place Deep Tissue Massage Ball's 5 inch diameter is the perfect size to work its way into the deep, inner muscles of the upper and mid back. Smaller balls cannot get into these areas. It also provides a great deal of leverage to allow you to more effectively work the muscles of your hamstrings, hip flexors and adductor / abductor group.
PROS
5 inches in diameter

EVA foam rubber construction

Raised design pattern
The Trigger Point Foam Massage ball has a unique layered construction which provides a great level of deep tissue penetration. This makes it a great choice to target the hard to get small muscles of your body, such as the inner calf and the piriformis. The foam surface of the ball makes it very hygienic and easy to keep clean.
The diameter of the Trigger Point ball is 2.6 inches weighs just 1.2 ounces. Each layer of the ball has a different density, making them very effective at breaking up the adhesions in the muscle and more effectively stimulate blood flow in the area. The surface of the ball is extra firm, to provide a deeper level of penetration.
PROS
Layered construction method

Foam surface
Very hygienic
CONS
Ball will change shape over time
The Knotty Body trigger point massage ball offers a unique springy yet firm consistency that very effectively gets into those tricky and painful knots within the muscle. The ball has a solid core and a non slip surface. This provides a very solid massage base along with a permanence that ensures that the ball doesn't roll around or slide around under your body.
The Knotty ball is 2.5 inches in diameter. It's grippy, lightweight design makes it an ideal portable massage device. This ball provides just the right balance between firmness and springiness, making it one of the best balls we have found to quickly bring relief from tension knots. The product comes with a money back guarantee.
PROS
Solid core

Non slip grip

Combination of firmness and springiness
The Oh Ball is a unique product specifically designed to address foot pain. It consists of a 3-inch maple sphere massager that has a length of rope attached to each side. This allows you to have full control over the amount of pressure placed on a specific area of the foot. The rope is made from 500 paracord, providing the perfect combination of strength and flexibility. The Oh Ball is made in the USA.
The cord of the Oh Ball foot massage ball is pre-knotted, allowing for a variety of hand grips to provide different amounts of pressure. This device is the most effective we've found for plantar fasciitis, providing you with a superior level of control. Just be aware that the rope may rub against your leg.
PROS
3 inch ball

Unique cord design

Strong 500 paracord
Pressure Point Massage balls come in a set of 3 that provide you with great variety. You get a spiky ball, a smooth version and a resin marble roller. This provides fantastic versatility, making these balls great for sports use and as an after training device for CrossFitters.
Pressure Point Massage balls are constructed of a very durable, solid rubber. The two stand alone units are 3 inches in diameter, while the one in the holder is 2 inches in diameter. The spiky ball has sharp edges and is relatively firm, though it does have a measure of give. The lacrosse pressure point ball is firmer, providing a step up from the spiky unit. The myofascial ball is very effective on a hard surface.
PROS
Comes in a set of 3

Spiky, smooth and resin marble ball
Very durable solid rubber
CONS
Roller ball feels awkward to use
The King Athletic Muscle Roller Ball set provides a set of 3 balls in a convenient carry case. The set of 3 deep tissue massage balls is constructed of high quality rubber and are the same diameter. These balls are made from stronger rubber than a lacrosse ball. They have a better ability to grip to the skin.
You get two green and one black ball with this set. The green therapeutic balls are not as hard as the black one. This makes them better for use on the body. The black is best for the feet. Having three balls allows you to put one in the car, have one in your gym bag and another at work. There is a lifetime warranty on this product.
PROS
Set of 3 massagers

Firm rubber construction

Good grip ability
The Yoga Tune Jill Miller's Physical Therapy balls come as a set of two in a handy carry bag. They are made of a special rubber that is designed to grip and grab the skin. This makes them more reliable and stable than many other items on the market. Each ball is 2.5 inches in diameter.
These Jill Miller yoga balls provide just the right blend of firmness and flexibility. This allows you to effectively address small trigger points that are hard to reach. They are especially beneficial on bringing relief to muscle pain in your feet. However, Jill Miller therapy massagers have been known to deflate after a few months use, making their durability questionable.
PROS
2 Balls

Carry bag

Great grip ability
CONS
May deflate after a few months
Get the most out of your investment, by heading over to our 11 Ways to Get Instant Relief From a Massage Ball article. You'll discover exactly how to use your ball to bring instant relief from pain.
The Supreme Squeeze massage ball roller set consists of a set of 3 units. Two of them are spiky and one is flat. You get a hard, spiky massage ball which is designed for those troublesome, hard to get to knots. A soft porcupine ball is also included. This is a great tool for loosening muscles up and providing a gentle massage experience.
The final item in the set is a lacrosse style massager. It is ideal for targeting sensitive areas like the neck and shoulders. Included with your purchase is an informative instructional guide which will help you to choose the right ball for the task. This is a good value set that will provide you with all the deep massage tools you'll ever need.
PROS
3 Balls

Includes spiky, soft porcupine and flat balls

Instructional guide
Now that you know which massage ball to buy, it's time to learn how to use it effectively. This clip will teach you 8 techniques that could put your massage therapist out of business . . .
Conclusion
Our favorite deep tissue massage ball is the Due North Foot Rubz ball. With its flat rubber nubz spikes it allows you to penetrate deeply into the deep inner muscle to bring lasting relief. We were also very impressed with the T Sphere Inner Beauty fragrance infused massage set, which has rose geranium infusion in each unit to create a total healing atmosphere.
Our bronze medal massager is the First Place deep tissue massager, with it's 5 inch diameter allowing it to penetrate more deeply for longer lasting relief.