10 Best Sports Compression Socks Reviewed
last updated:
Mar 25, 2021
Compression socks have been around longer than most of us realize. There are cave paintings, from about 7,000 years ago, showing soldiers wearing pain-relieving bandages around their legs. New Stone Age warriors may not have understood the science behind blood circulation, but they figured out how to soothe their exhausted legs.
Fast forward to about 1935. Compression stockings expanded in popularity with the invention and spread of nylon. Nylon has both compressive and stretchy properties. With a bit of Spandex, it becomes easier to put on and remove.
At first, compression stockings were for nurses and other workers who worked on their feet. Standing for long periods can cause venous stasis, where blood pools in the lower legs and can cause problems.
Now, athletes everywhere use compression socks to prevent and treat soreness. We broke down 10 of the best sports compression socks.
In a Hurry? The test winner after 20 hours of research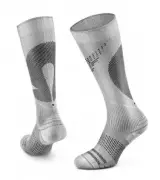 Rockay Vigor
Why is it better?
Improves blood flow, which helps with faster recovery
Reduces fatigue in the lower legs
Made from recycled materials
Consistent fit throughout
Seamless construction
30
Researched Sources
8.1k
Reviews Considered
7
Hours Researching
10
Products Evaluated
Breathability
Compression
Style
Support
Comfort
By Default
10 Best Sports Compression Socks
Criteria Used for Evaluation

Compression
Compression maximizes recovery.
Performance Compression socks are snug-fitting, stretchy socks that squeeze your leg. This encourages and improves circulation and can help fight swelling and discomfort in your feet. Sport compression socks will encourage upward blood flow from the ankles back toward the heart, making it less likely to pool in the feet. The use of compression socks may also assist in reducing the risk of DVT (deep vein thrombosis) and can help alleviate varicose veins.
In athletes, compression socks help ward off injury, speed up recovery, and improve race performance. Wearing compression socks during sports activities is believed to aid ability, increase oxygen delivery and blood flow, reduce vibration, jarring and unwanted stress to the muscles and may help prevent shin splints. Some believe the use of compression socks aids in improving balance as well.
Compression socks are not just for athletes and can be worn by anyone who spends a significant amount of time sitting, for example, someone who works in an office setting. Those who sit or stand, without moving, for more than two hours at a time are more likely to develop DVT and could benefit from compression socks. Whether used for athletic purposes or everyday activities, compression socks can provide multiple health benefits to keep your blood flowing and your legs feeling great!

Breathability
Breathability equals comfort.
The breathability of a compression sock is one of the keys to great comfort, especially in warmer weather. There are different types of fabric the socks are made from and each type has its own benefit. Cotton, a natural fiber, is good for those with sensitive skin and quickly wicks away moisture. Microfiber is a soft, stretchy, and breathable material that also wicks away moisture. Microfiber is a thinner material than cotton and may be preferred as a result. There are also compression socks infused with silver and copper, which help to eliminate foot odor by killing bacteria around the foot. Sheer compression socks are the thinnest fabric available and are also virtually invisible on the legs.
In addition to the traditional sock style, there are open-toe and sleeve variations. The open toe style allows for the ability to still enjoy those warm weather flip-flops or sandals and achieve the benefits of compression. The sleeve style allows for the option to wear an ankle sock, yet still have compression in the lower leg.
No matter which type of material you choose in your compression sock, it will wick away moisture keeping your feet and legs dry and comfortable throughout the day.

Style
Compression socks have come a long way from the traditional kinds used primarily for those recovering from surgery or with their serious medical conditions. Due to their mainstream use by athletes and office workers alike, compression socks now come in a wide variety of colors, designs, shapes, and lengths. They are ideal for various activities and people and include options such as waist-high, open toe, knee-length, mid-calf, and ankle.
The versatility of the different styles allows for comfort and support no matter what you are wearing. Sheer tights or waist-high are ideal to be worn with dresses, open toe with sandals and the traditional sock style is perfect for running a race or running to the grocery store. The sleeve style is perfect for an athlete that does not need additional support in their foot but still wants the benefit of compression.
With different styles come different types of materials to include everything from thin and sheer to nylon, cotton, and wool. There are a variety of colors and patterns available, which can be customized to match your mood, outfit, or even your profession. With the different options available, you can be confident there is a style for you and your lifestyle.

Support
Support is the whole point for a compression sock.
Compression socks are designed to provide extra support and are purposely snug fitting on your legs as a result. The length of the sock will help determine the level of compression you receive. The level of pressure on a compression sock is measured in millimeters of mercury (mmHg). The pressure levels range from very light (8-15 mmHg) to extra firm (30-40 mmHg), which is typically a level only recommended by a physician. The average user of compression socks will be somewhere in between very light (8-15 mmHg) and firm (20-30 mmHg). Some socks provide graduated compression, meaning a range that has different support levels in the foot and the leg.
Depending on what you are using the compression sock for, running, biking, or everyday wear, will determine the amount of pressure you will need as well as your tolerance level for wearing them. The goal of the compression sock is to reduce fatigue in your feet and legs, increase circulation, and improve athletic performance! The ideal sock should feel so comfortable, you do not realize you are wearing it.

Comfort
Comfort from compression socks means better performance.
While compression socks are snug-fitting, they should not be too tight or they will not give the proper amount of compression. If your socks feel very uncomfortable, cause throbbing in your legs, or leave red marks from the elastic, you may want to go up a size. It is also important that the sock is not too long in the foot or it will cause discomfort. Often times, compression socks are sized by a measurement of the calf. If you are not wearing a comfortable, well-fitting compression sock, it will likely limit your activity due to unwanted pain and discomfort. To fit properly, they should not slide down your legs and they should remain flat and taut. If they do not stop your swelling or are difficult to put on, you may need to find an alternative size. There is nothing worse than having swollen, sore feet and legs which will greatly impede your performance at work or at the gym.
While compression socks have excellent health benefits, to achieve those you must make sure they are in good condition and the proper fit.
Expert Interviews & Opinions
Most Important Criteria
(According to our experts opinion)
Experts Opinion
Editors Opinion
Users Opinion
By Default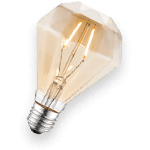 Material
When you choose a pair of socks, of course, you want a good level of compression, but, the material is equally important. There are so many socks and sleeves offered on the market. Cheap versions are cheap because they have sourced cheap material.
Does this matter if you save money? Yes, it matters. Cheap materials can feel uncomfortable and tend to lack durability, so the performance of the sock will not last long. Go online, do a little research via online review or shopping sites, so that you can find a sock which has good material through reading reviews-comments left by customers.
Brand names
Though the brand named products might cost a little more, they have a lot of experience in producing good quality products.
Brand products are tried and tested. You can research brand products online and check out customer reviews and online shop reviews to see which brand offers a product which meets your exact needs.
Other Factors to Consider

Bottom Line
The best compression sock for athletes is the MudGear Compression Sock, which is a very rugged sports performance sock with an enhanced level of protection. While it is a bit thicker than the other socks reviewed, it will hold up under any circumstance you can think of. We also loved the Zensah Tech+, an extremely comfortable sock with a high level of graduated compression. The Zensah Tech+ is lightweight and has excellent anti-odor and moisture-wicking properties, making it a top choice for those who may not need the rugged performance of the MudGear. Rounding out our top 3 is the CEP Men's Progressive 2.0, providing you with medical-grade compression and some cool reflective colors. Its anatomical foot design allows for greater support of the arch and heel while helping to prevent shin splints, making it a good choice for those looking for a more stylish sock.
Traditionally, compression socks were used by medical professionals for patients recovering from surgery or due to serious medical conditions. Currently, their versatility allows for use with many different activities including athletics, work, and everyday wear. Compression socks come in many shapes, colors, and designs allowing for style and comfort while achieving the goal they were set out for. Compression socks are made from different materials which allow for breathability and comfort both in warm and cold climates.
If used correctly, compression socks have many health benefits. They allow for proper blood circulation and encourage the flow of blood from the ankles to the heart making it less likely blood will pool in the feet. This results in the reduction of swelling, redness, and fatigue while lowering the chances of developing DVT (deep vein thrombosis). A good compression sock will assist in preventing injury, provide stability to the foot and ankle, without compromising mobility.
When choosing your compression socks, doing research online for comparison and expert opinions is the key to making the best choice. You will also want to pay close attention to the sizing of the socks, as they are all different, and choose the right amount of compression for you. Whether you are into running, biking, hiking, or using compression socks for everyday use, the perfect sock exists for you. Your feet and legs will thank you!
Frequently Asked Questions
q:

How tight is too tight for wearing?

a:

It all depends on the person wearing the compression socks. For example, people have different tolerance levels when it comes to temperature or pain. This also applies to what a person perceives as too tight and what is actually too tight from a medical standpoint with wearing compression socks. They should never be painful to wear and if they are, it is a good sign you are wearing a compression that is too strong. The sock should remain taut and smooth while worn.
q:

Which materials are best for compression socks?

a:

Compression socks are typically a blend of lycra, spandex, nylon, and cotton that are woven in different patterns and thicknesses. Many of the athletic versions offer antimicrobial properties that prohibit the growth of odor-causing bacteria and fungus.
q:

Are compression socks machine washable?

a:

Yes, they are, regardless of which materials are used, if you check out your washing machine, choose a washing cycle that matches the materials you know are used for your socks. This way you will not over wash or under wash or damage a pair of socks. It is recommended to hand wash your compression socks with a mild detergent and roll them in a towel while gently pressing down on them to remove the moisture. Air dry or tumble dry on low heat if needed.
q:

Can I wear these socks if I don't have an injury.

a:

Absolutely yes, these socks are very good for aiding to prevent an injury such as a muscle strain during running or other types of exercise. Prevention is always more desirable than actually getting an injury.
q:

Do these socks give foot arch support?

a:

Yes, the design for compression socks includes an alternating weave pattern which will target and flow support to the foot arch region. This means that the weaving in the foot arch region is often thicker and has a strategic pattern that will channel support directed toward the foot arch.
Subscribe to our newsletter