The Best Compact Exercise Equipment Reviewed
last updated:
Apr 10, 2020
You want to work out at home, but you just don't have space in your small apartment. Don't worry – we've rounded up the very best compact exercise equipment to allow you to work your entire body in even the most challenging of workout spaces. Whether you're after great cardio, muscle building or endurance training workout, our reviews below have got you covered, with treadmills, weights, ab machines and even a versatile climber!
In a Hurry? The test winner after 20 hrs of research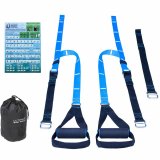 Ultimate Body Press Bodyweight Trainer
Why is it better?
Indexed straps
Quick adjust buckles
No rub cam buckle
Hand loops double as foot loops
In a
Hurry? Editors choice: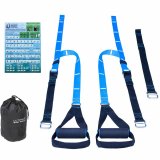 Test Winner: Ultimate Body Press Bodyweight Trainer

20
Researched Sources
8k
Reviews Considered
20
Hours Researching
10
Products Evaluated
Versatility
Stability
Size
Materials
Adjustability
By Default
Best Compact Workout Equipment
Criteria Used for Evaluation

Versatility
Get as much use as you can out of each tool.
When talking about compact exercise equipment, versatility is key because it is better to have a single piece of equipment that can give you several workouts. If your compact exercise equipment is so simple and streamlined that it can only help you with one exercise, you end up with several pieces of small equipment and less space than what you planned for.
There may be no piece of compact exercise equipment that demonstrated this better than the aerobic step. This is a simple molded plastic rectangle with a raised surface, and some blocks you can use to get the step higher off the ground. But you can do so much with it. Step aerobics (hence the name), yes, but you can also do incline pushups or planks, box jumps, HIIT training, and other movements. You can even attach resistance bands to some steps.
When purchasing compact exercise equipment to stock your gym, be sure to think creatively and ask a lot of questions.

Stability
Always think about personal safety.
The best pieces of exercise equipment are designed with safety in mind as well as performance.
Stability may not seem like an obvious part of safety, and may not even seem to apply to certain equipment. But you have to have confidence that your resistance bands will not snap as you use them, and that a dip bar will not wobble when you are resting your body weight on it. This is why we take a look at stability when we do our reviews.
Weight ratings are also a big part of stability. A treadmill, wall mounted bar, exercise bike, and weight bench will all have a weight rating. Going above the rating compromises stability and sets you up for injury or equipment damage. No matter how good the craftsmanship, a piece of compact exercise equipment will become unsafe once past its rated limits.

Size
Bigger is not always better.
Size is a vital consideration in any discussion of compact equipment, of course. We would not be doing our job if we reviewed, in this particular article, an enormous squat rack that would take up an entire corner of the compact exercise equipment. Not that there's anything wrong with squat racks. They're just not the focus of this review. So we made size a priority and, in this instance, placed value on smaller sized equipment that would have a smaller footprint.
We want to make sure you will be happy with the amount of room you have in your home gym, and your ability to walk around it or load weight on compact exercise equipment as needed. In addition, you can always measure the spot where you want to put a new purchase, and then find the specs for the actual equipment online. If you are not going to have room for something, or if you will need to shift heavy equipment around, it is good to know that before you pay for the new addition.

Materials
Let's see what you're made of.
Material is important because we know, from research and experience, that some materials are suited to certain conditions better than others. If you need a tarp to cover your bicycle, velvet is not a good choice. On the flipside, you wouldn't want bedsheets made out of polyvinyl sheeting that crinkles when you move.
It is the same with exercise equipment. As a rule of thumb, cheaper or low-end equipment will be made of substandard materials. You pay more for more rigorous manufacturing standards, but the cost is well worth it when you consider having to replace an inferior product after a shockingly short amount of time. This doesn't just cost you money; it is a big inconvenience that takes you away from whatever important things you planned on doing while you repair or replace.

Adjustability
Fitness is not one size fits all.
Adjustability means how easy or difficult it is to rearrange something for the current user to have the best possible experience.
Treadmills often have different angles, in addition to the speed controls. This is an example of good adjustability. Some exercises will need a steady walk on a flat surface, while someone who regularly runs outdoors may need an incline to partially simulate running up and down hills. Each user gets to have their own needs met and work towards their own goals if the treadmill manufacturer took individual differences into account.
With resistance bands, the different thicknesses are the adjustable features. The compact exercise equipment provides more or less resistance according to the user's training experience.
A resistance band is usually just a long piece of rubber tubing. There aren't any moving parts, no knobs to turn, no LCD screens to read. And yet they are extremely versatile, useful for all different fitness levels and an almost endless variety of exercises. In shopping for gym equipment, no matter what equipment that is, you can ask yourself if the piece seems adjustable and, if not, whether you can make it adjustable or whether you should just look elsewhere.
Expert Interviews & Opinions
Most Important Criteria
(According to our experts opinion)
Experts Opinion
Editors Opinion
Users Opinion
By Default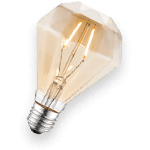 Resistance Band Safety
It's pretty easy to see how dropping a dumbbell could cause injury, especially if anyone's feet are in the way. But did you know there are safety hazards associated even with something as simple as resistance bands? It's true. And it also means there are safety rules for these bands.
Don't let go of a band when it is under tension. Doing so will cause it to snap and make contact with any person or object in its path. This is also why we do not loop resistance bands over our feet. It may seem like a time saver, but the band is likely to slip off and again fly through the air without warning.
It is also important to inspect your sets of resistance bands to see if they are showing signs of wear. These could be splits, cracks, or even discolorations on the bands. If you notice any of these, you should replace the bands. If they are dirty or greasy, follow the manufacturer's directions for cleaning them. Grease or foreign matter can cause you to lose your grip during use.
What's The Deal With Kettlebells?
Kettlebells, or round-shaped iron bells with handles on top, have become very popular in recent years and are even replacing dumbbells for some fitness buffs.
One reason for the rise of kettlebells is that they lend themselves more easily to functional fitness. You can do curls, presses, squats, and a few other moves with dumbbells. But you can squat and row with a kettlebell, and it feels more like a natural movement. You can also swing a kettlebell around--in a safe environment, with people and glass statues out of range--and work out different muscle groups. It's harder to do that with a dumbbell.
So are kettlebells better than dumbbells? It's really an unanswerable question. If you want functional fitness with a cardio component, try kettlebells. If you want something that fits more easily in your hand, and can build strength, try dumbbells. There is really no reason to choose one over the other, and it's hard to imagine the dumbbell will just go extinct any time soon as it's still trusted by so many serious weightlifters.
Other Factors to Consider

Capacity
Capacity refers to either weight capacity, the maximum weight for users, or to force capacity, meaning how hard you can pull or push the equipment without it breaking.
Weight capacity will vary from product to product. The manufacturer always provides this information. Most of the compact exercise equipment we reviewed will be between 250 and 300 pounds. Dumbbells and resistance bands do not have a weight capacity or limit, as you do not rest your body weight on them during use.
Some manufacturers will provide force capacity; others will not. We are careful only to review products that will stand up under tough workouts. This is based on research and manufacturer specifications.
As always, use your equipment safely. A resistance band can snap unexpectedly if pulled beyond its breaking point. You can drop a dumbbell, perhaps on your foot, if you lift it too quickly or without good form.

Apps
Many of the devices we have reviewed come with either onboard apps or the ability to connect with a mobile app. These apps are useful for tracking your progress or, with virtual apps, finding ways to challenge yourself. In either case, we made sure the apps connected with our review devices will be reliable and will sync up correctly with the compact exercise equipment.
Frequently Asked Questions
q:

How closely can I replicate the gym experience at my home?

a:

Pretty closely, and your imagination is kind of the only barrier. Gyms are usually set up according to a pattern. Many times it is free weights, squat racks (if there are any), machines by muscle group, and cardio, with each type of cardio machine in a row with others like it. You don't have to have more than one cardio compact exercise equipment to replicate that. An advantage of setting up your home gym is that it will make circuit training easier if everything is in a pattern that flows. And if you want to have a leg day, shoulder day, a day or whatever, all those machines will be in one area. A faster workout means a more efficient workout and better overall results.
q:

Can I save money by buying used?

a:

Yes. Buying used is always an option, and with all the different online marketplaces, it is easier than ever to find a specific product. However, it is important to know which compact exercise equipment you are getting. There are many stores that buy unwanted or damaged compact exercise equipment, and then restore it and offer it for sale. These shops are your best bet for things like treadmills, climbers, ellipticals and stationary bikes. Like an appliance in your home, these machines have complex systems and components inside. Some of these components can be damaged in ways that only an expert would even know to look for. So before you bring home that slightly used garage sale treadmill, consider paying at least a bit more money for something you know has had a once over from an expert.

Of course, some items, like resistance bands, should always be purchased new. The price difference is well worth not taking the risk that the band will have wear and tear that isn't immediately noticeable. If the band breaks, you could be injured and you will definitely end up spending more money than you saved when you go to replace it.
q:

Will I get the same results from a manual treadmill that I would from a motorized one?

a:

No, not exactly. The manual treadmills are compact and less expensive, and they also make less noise. This makes them suited to home gyms, where you have limited space.

There is a trade-off, though. Without a motor, you usually cannot go fast enough on a manual treadmill to actually run.

This makes the manual treadmill compact exercise equipment suited to those of us who want to take a brisk walk, perhaps as a warmup for lifting or bodyweight exercises. It can also be good for serious runners who can't go outside due to weather or injury. The treadmill could even help a runner with injury recovery.
q:

Are under desk elliptical machines really effective?

a:

This is an understandable question. There isn't much to most under desk models, and it may not feel like you are doing much if you are sitting down. But when it comes to heart health, every step counts. You probably won't train for a marathon with compact exercise equipment, but you can definitely improve your overall cardiovascular fitness.
q:

How can exercise bands be effective? They're just pieces of rubber.

a:

It's true, there is something almost regal about the look of free weights that you do not get with a resistance band. But aesthetics aside, bands are great because they increase the resistance in bodyweight exercises. Think of doing a squat with bands in each hand, without particular compact exercise equipment.
Subscribe to our newsletter