Top 10 Stair Steppers and Climbers in 2023
last updated:
Jan 07, 2021
Having a stair climber as part of your home gym will help you get into shape fast. We aim to provide you with the definitive guide to getting the stair climber that best fits your budget and your needs.
The stair climber is a unique exerciser that will work your body in a whole new way. In this article, we will introduce you to our ten best stair climber to add to your gym.
This is the best product on our list that is currently in stock: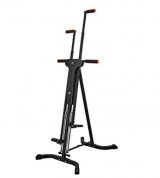 Relife Rebuild Your Life Vertical Climber
Why is it better?
Double handles
Extended range of motion
Solid steel construction
Works arms and shoulders
16
Researched Sources
12k
Reviews Considered
24
Hours Researching
14
Products Evaluated
Features
Ease of Use
Effectiveness
Durability
Portability
By Default
10 Best Stair Climber Machines
1

. Best Choice Products Total Body 2-in-1 Vertical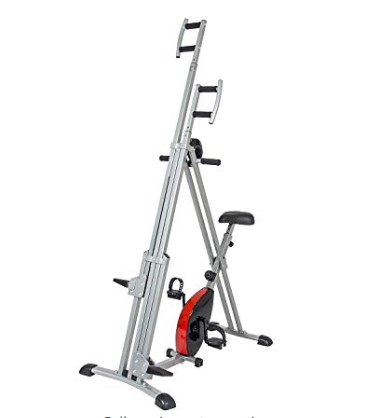 Bike and vertical climber
Slimline design
330-pound weight capacity
Folds up for storage
The Best Choice Products machine is versatile, as both a vertical climber and an exercise bike. This unit has been designed with adjustable climbing arms and non-slip foot glides. The machine effectively mimics the action of rock climbing to engage your major muscle groups and provide a whole body workout. You get eight levels of magnetic resistance on the cycle, along with adjustable pedal straps and a display screen that tracks your scan, speed, distance, and calories. The weight capacity of this unit is 330 pounds. Two people can use the climber and the bike at once.
Read more
Best Choice Products is a vertical climber that combines cardio with strength training, letting you do the work in the comfort of your own home. It is designed with climbing arms that are adjustable and non-slip foot glides. The machine lets you mimic the motions of rock climbing which lets you exercise your major muscle groups.
The bike portion is crafted with a quiet, eight-level magnetic resistance. The pedal straps are adjustable and the display screen will help you track speed, distance, time, and calories. This machine gives you a low-impact cardio workout which will not take up a lot of floor space. When you are done, it folds down for easy storage after your workout session.
2

. Sunny Health & Fitness Stair Stepper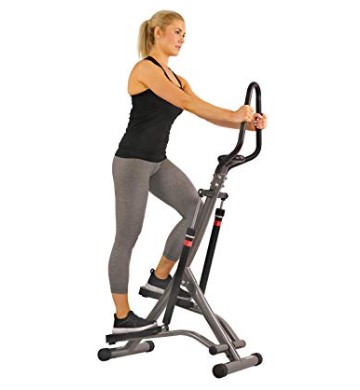 12 resistance levels
Independent hydraulics
Smooth climbing action
Easy setup
Sturdy design
Holes may not align properly for assembly
The Sunny Fitness Climber Stepper is a fan favorite, due to its low impact, low cost and quality construction. The Sunny Climber comes with an impressive twelve resistance levels. This makes it extremely versatile, able to be used by all ages and abilities. With independent stepping cylinders, you get a realistic, smooth and quiet stepping action on Sunny Fitness Folding Climber Stepper machine. The display monitor is quite simple, but clearly provides all of the information you need. You can assemble the Sunny Climber in under 10 minutes.
Read more
The Sunny Health & Fitness stair is designed for convenience. It is simple and lightweight, made slim to be a space saver. You can slide it into any convenient corner of the house. The LCD monitor is easy to read so you can see your progress and work toward your goals. It tracks all your fitness metrics.
This machine has heavy-duty hydraulic piston cylinders and incline settings which adjust from one to twelve to control your tempo. It is a sturdy machine with a weight capacity of 220 pounds. The footplates are patterned to prevent any possible slips.
EASY STORAGE: When you're not using it, the Climbing Stepper folds and stores in any corner or closet
3

. Relife Rebuild Your Life Vertical Climber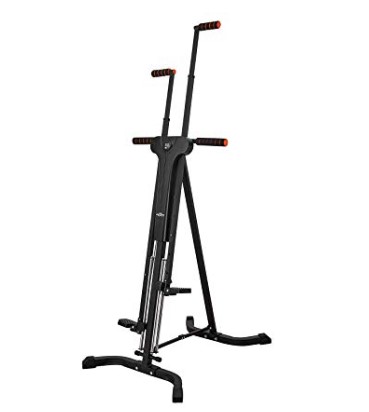 Double handles
Extended range of motion
Solid steel construction
Works arms and shoulders
The Relife Rebuild Your Life has been designed to provide you with the best cardio workout possible. It features mirror slide high resistant nylon bushings that move up and down the mirror slide. A bottom protection rod protects the slide rail and prevents it from being impacted and damaged when the movement is severe. The Relife Rebuild Your Life machine is marketed as a total body workout because it gives you more arm and shoulder activation than most other Climber on the market. As a result, it also burns more calories, allowing you to lose fat faster.
Read more
This machine will help you enjoy burning fat and calories and the joy of exercise. The weight capacity is 260 pounds. The LCD monitor helps you record your workout time and keep a record of all your fitness progress.
This machine is designed with square steel tubes to make sure it is stable during your workout. It saves space and is easy to store. You just fold it up and set it in a corner after use. It is adjustable to five different levels to suit your body type and give you a natural climbing exercise which will tone your muscles and improve your balance.
4

. X Factor Vertical Climber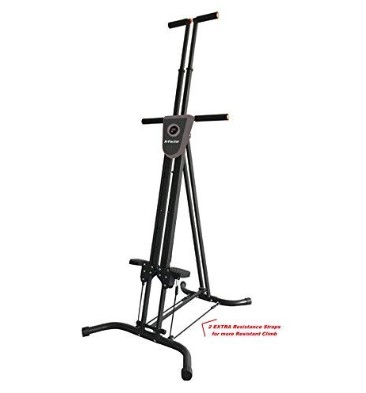 Solid and durable
Extra resistance bands
Smooth operation
Not suitable for tall people
The X Factor Verticle Climber is a sturdy, durable design. It holds up to 250 pounds so almost anyone can use it. This machine is handy to get out and use, then fold it up and put it away when you are finished with your workout. It also has extremely smooth resistance straps that give you a nice easy motion while you are working out.
Read more
The X Factor Vertical Climber provides you with a very solid, stable base and is constructed from heavy-duty steel. It gives you a very smooth, natural climbing action, which is enhanced by a pair of resistance bands that provide extra resistance.
The X Factor Vertical Climber comes with a large LCD console that allows you to monitor your key training diagnostics. This unit has an adjustable height of 79 inches and a maximum depth of 38 inches.
5

. BowFlex Treadclimber TC-100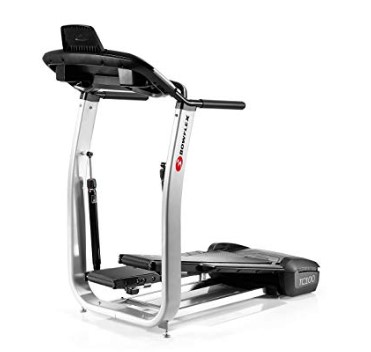 A maximum speed of 4 mph
Interactive backlit screen
​Stores and tracks user information
​Compact design
No wireless heart rate monitoring
The Bowflex TC-100 is is one of the best stair stepper machines. It replaces the older TC-10 stepper and has several cool additions.
The most impressive is Bowflex's 3-in-one design, which combines the benefits of walking running and training on an elliptical machine all in one unit. According to one study, this will allow you to burn up to 423 calories in 30 minutes.
Each treadle has a belt speed of between 0.5 and 4.0 mph. The Climber offers a range of training inclines to increase the intensity of your workout. It also offers 12 resistance levels. The LCD screen is fully interactive, allowing you to sync your technology to your workout.
Read more
The Bowflex Treadclimber machine combines a treadmill, a stepper, and an elliptical. It gives you a low-impact workout which will give you good results. Using this machine you can burn two and a half times the amount of calories you would using a treadmill going the same speed.
It will help you keep track of distance, speed, time, and calories. The speed range of the machine is from one half to four mph. The monitor for your heart rate is in the handgrips so you can conveniently track it. It also has a built-in USB charging port, a water bottle holder and a media shelf.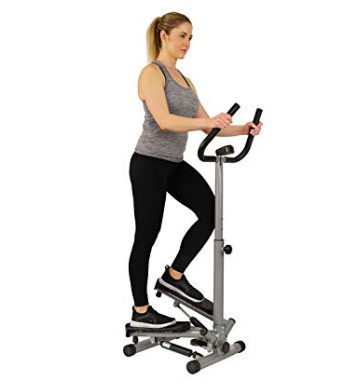 Easy to read LCD computer
Adjustable step height
Handlebars to provide balance
Heavy-duty steel construction
Tension adjustments are too subtle
The Sunny Twister Stepper provides a unique twisting action to allow you to work the muscles of the glutes and upper legs without any jarring joint action.
It has a heavy-duty steel construction, comes with a set of rigid handlebars for stability and balance and provides a multi-function LCD computer. The Sunny Twister also provides adjustable stepper height to allow for a full range of motion and multi-user use.
Read more
The Sunny Twister Stepper has an LCD monitor that displays your calories, time, count, and scan. You will be able to monitor your results which will help you stay motivated and on pace towards your goals. The stepper has handlebars that help you stay balanced while you are exercising. This equipment is great for beginners.
Use the twist-action to tone your core and lower body while you perform fun and effective step actions. You can work deep muscles without putting too much pressure on your bones and joints. This machine features textured oversized foot pedals which are nonslip to ensure you are safe during vigorous workouts. It is made of heavy-duty steel and designed to stand the test of time and the everyday use of intense workouts.
7

. Stamina 40-0069 SpaceMate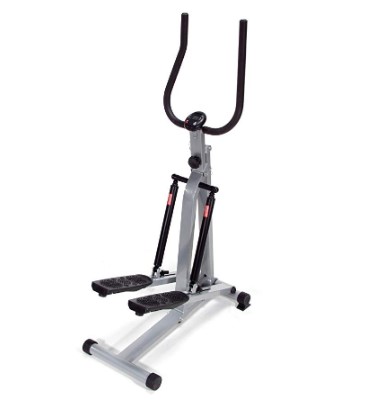 Two adjustable resistance hydraulic cylinders
Padded and textured gripping surfaces
Multi-function monitor
Compact and foldable
Hydraulic legs of the stepper can become very hot
The Stamina Spacemate provides an effective, low impact workout targeting the hips, thighs, and glutes. The compact design fits any workout area. The unit also folds up, making it easy to store or take with you on the go.
It provides a range of variable tension settings for a more challenging workout. The Spacemate comes with a multi-functional electronics monitor. It tracks the number of steps during your workout, the number of steps per minute, your calories burned and the length of your workout.
Padded and textured handlebars and foot pedals provide for a comfortable workout experience.
Read more
The Spacemate has an independent design step action with two hydraulic cylinders that offer adjustable-resistance providing a smooth, continuous stepping motion. The handlebars are foam covered, offering a firm, comfortable grip. The electronic monitor tracks the number of steps during your workout, the number of steps per minute, the number of calories burned and how long your workout was. When you are finished, it folds up nicely, making it easy to store under the bed or in a closet. Equipped with wheels, this machine can easily be rolled across floors, making it easily portable.
The machine also comes with rubber floor protectors that are skid-resistant, which also prevents it from sliding around during your workout. The pedals are also slid-resistant, giving your feet added stability and comfort. You can use it at home for cardiovascular workouts and to improve cardiovascular fitness. The weight capacity is 250 pounds. This machine comes with a warranty: one year on the frame and 90 days on parts. It is made from heavy-duty steel with some assembly required. The instruction manual is included. Stamina's SpaceMate Folding Stepper gives you the perfect low-impact, cardiovascular workout, and also tones your calves, thighs, hips, and buttocks, too. The SpaceMate Folding Stepper gives you the same quality of the larger and more expensive steppers, yet offers easy portability and storage with the simple pull of the pin!
8

. Maxi Climber Vertical Climber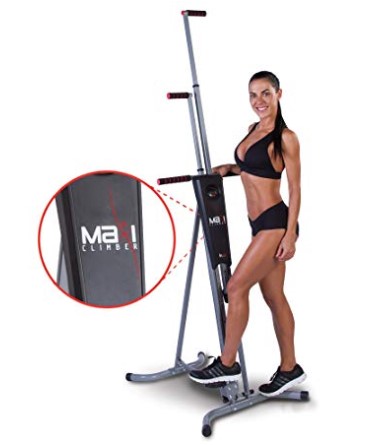 Ergonomically designed to fit all body types
Isometric non-stick grips
Personal workout timer
Compact folding design
Requires extra head clearance
The Maxi Climber Vertical Climber is a stair climber that provides a workout similar to rock climbing. It will engage every muscle group in your body to allow you to tone up as you churn through the calories. The climber is ergonomically designed to suit all body types. It provides a challenging workout that will suit experienced trainers.
Read more
The Maxi Climber Vertical is a versatile and easy-to-use climber that works for all fitness levels. It works out your whole body, combining calorie-burning cardio with muscle toning in one simple step. It gives you a low impact workout, easy on the knees and ankles.
Save yourself time. You will not need to drive to the gym and use several machines.
It is easy to set up, lightweight and height adjustable. This machine comes 90% pre-assembled, ready to use in minutes. At the end of the workout, it offers compact folding for easy storage. It supports up to 240 pounds. MaxiClimber utilizes the muscles you use in rock climbing. It imitates the body's natural movement which gives you an intense workout. MaxiClimber is safe and uses only your body weight, with no additional stress on the lower joints of the body.
9

. Merax Vertical Climber Exercise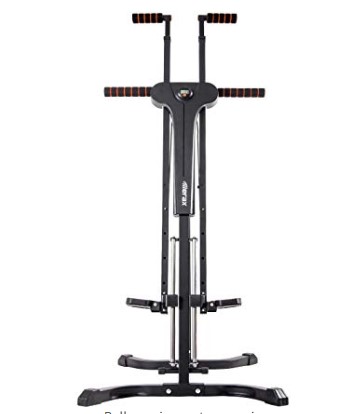 Durable folding design
5 step adjustable heights
350-pound weight capacity
No adjustment for resistance
The Merax Vertical Climber burns more calories. It was designed with a high-intensity, total body workout in mind. You can exercise your biceps, core, triceps, and leg muscles all at once. With a climbing workout, you can burn a lot more calories than you would just on a treadmill in virtually the same timeframe. This machine has easy, space-saving storage allowing you to simply fold the machine up and store it in the corner or in the closet when you're not using it. This company's ultimate goal is to offer products that are high-quality at an affordable price.
Read more
The Merax Climber has a natural vertical climbing motion. By offering a variety of different heights and lengths with each and every stride, the overall intensity of the exercise varies, giving you a complete and total body workout. This is a durable design with square steel tubing that helps ensure overall stability when you perform your climbing workout. It also focuses on easy storage and saving space due to its easily foldable design, allowing you to store this vertical climber out of sight when you are not using it.
This climber also comes equipped with a Digital Workout Timer that is LCD, making it easy to read. It monitors time, distance, speed, and the number of calories burned, making it easy to track your goals. The climber machine also records the amount of time you work out and tracks your overall fitness progress to help keep you moving and motivated. This climber also comes with 5 different adjustable heights with non-stick grips and are isometrically designed for use by all different body types. This is a perfect addition to any home gym, especially for those who are looking for a good cardio workout!
10

. ANCHEER Vertical Climber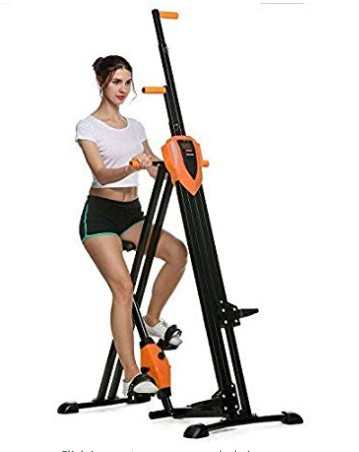 Made of steel alloy
Combination of climber and exercise bike
Multi-functional display
The Ancheer vertical climber mocks your body's own natural movement as it would when mountain climbing. Using your body's own weight as resistance, you are actually powering the machine and allowing it to reach whatever speed you desire. The Ancheer vertical climber offers you the ultimate full-body workout. without the need for other workout equipment. This design allows you to work all of your major muscle groups at once, providing you with one of the most effective, fastest ways to lose weight, build muscles, stay healthy, and get in shape. This machine also helps you build up your overall stamina and endurance as well.
Read more
The Ancheer exercise bike can be used to warm-up your ankles, knees, and thighs. Climbing is an intense exercise so it is suggested that you ride the bike before trying the climbing. This 2 in 1 machine gives your full-body workout.
It is made from a durable steel alloy, which is also lightweight construction but is built with such strength that it can hold up to 220 pounds and withstand long term use at the most rigorous of workouts. It has a digital workout timer so you can track your calories burned, time, speed, and distance. It provides a quality training plan which keeps all of the important data where you can see it throughout your workout. It offers adjustable height and the climber handles are surrounded with thick spongy mats for added comfort. The sturdy steel design is also coated with special, anti-rust paint, so you never have to worry about the paint wearing or fading.
This machine is ergonomically designed for any and all body types. It imitates your body's' own natural movement of the demanding and intensity involved with rock climbing. Just 10 minutes of climbing equals 30 minutes of running, giving you the ultimate total body workout all while building muscle. It has a removable pin assembly that securely locks in place, but, with the simple pull of the pin, you can disassemble in minutes, making it easy to fold up and store in a closet, a corner, or under the bed for easy storage.
Criteria Used for Evaluation

Features
The best vertical climber has a lot of features that help to give you an intense, effective workout. A couple of the models on the list are a 2-in-1 model, they combine a climber with an exercise bike. This is extremely helpful because it allows you to get a complete body workout. You are also able to use the bike to warm up before you start doing the intense climbing exercises.
These machines are made with a durable steel frame, designed to hold your entire body weight while you are going through your intense workout. They have hydraulic piston cylinders that give you the resistance you need to get some good cardio. Hopefully, you find one with variable resistance.
The climbers give you a natural climbing motion that works all your major muscles. In order to do this, it has to be tall enough to give you a full range of motion. It also needs to move smoothly.
They also have display screens to help you see the amount of time that has lapsed and how many calories you have burned. The handlebars are designed to be ergonomically comfortable and move efficiency. They should be well padded so they can keep your hands from getting blisters or fatigue.
The foot pedals should be textured or designed to keep your feet in place. Many come with straps that should be adjustable. The machine should be easy to assemble. It is also handy if you can fold it up and store it when you are not using it.

Ease of Use
In order to get the very best workout, you need a vertical climber which is easy to use. To start with, it should be easy to assemble when you receive it. Once you have it set up, the movement should be smooth with resistance that you can vary to get a good workout.
The handles should be ergonomic and comfortable for your hands, well padded so you can easily get through an intense workout without hand fatigue or irritation.
The foot pedals should be textured and designed to make sure your feet stay in place while you are climbing. They should move smoothly and give you that natural movement like you would have if you were rock climbing.
Your climber should come with a display screen which keeps you informed about your workout and your progress. This way you can set goals and keep track of how close you are to reaching them.

Effectiveness
This machine is effective because it mimics the experience of rock climbing which works all of your major muscle groups and gives you a good cardio workout. This workout will help you tone and shape your muscles as well as improve your balance and build your endurance and strength.
You will directly work the glutes (butt muscles), hips, hamstrings and the sides of your waist. You will also get a great calf workout. With the stepper, you are moving your legs vertically backward and forwards. This will work the thighs.
The best stair climber gives you an opportunity to do an excellent cardiovascular workout. You will find that the climbing action takes a lot more work than the stair-stepping motion does. You will increase your heart rate and oxygen uptake.
More than a stair stepper, a stair climber, also known as a mountain climber exercise machine, allows you to effectively combine cardio and resistance training. Some climbers have a dependent pedal mechanism whereby you push down on one pedal to lift the other.
What also helps the effectiveness is the display. It lets you know how long you have been working out, how many calories you are burning and other information about your workout. With this information, you can start to set goals and monitor how close you are to reaching them. Then you can push the limits and slowly progress your fitness levels. It is motivating to be able to monitor how you are doing.

Durability
Durability is a must when it comes to the steppers. This machine is going to be holding your entire body weight for an extended period of time while you are doing an intense workout so it really needs to be sturdy. You want something is a solid steel frame which is going to be steady while you are working out on it and not creak or sway.
Most of these have heavy-duty piston cylinders that provide the resistance you need to challenge yourself. Hopefully, the resistance is buildable so you can get a quality workout.
The handles should be padded with durable foam to protect your hands. The footpads should be steel and able to easily hold your weight with durable welds. Most of them have rugged rubber material with patterns that keep your feet from slipping. Both hands and feet should move smoothly during your workout and be designed to last for years through intense, daily workouts.

Portability
It is nice to have any exercise machine which is portable or movable. This is a little more of a challenge with a piece of equipment which is designed to hold your whole body because they tend to be bulky, but these machines are much less than most.
Most of them are sleek and slim. They take up very limited floor space and are designed for a convenient workout you set up, work out, and put away easily. Most of them fold down to be small, or they fold up like an easel. After that, they are compact and lightweight so you can stash it in a closet or quiet corner until you are ready for your next workout.
Expert Interviews & Opinions
Most Important Criteria
(According to our experts opinion)
Experts Opinion
Editors Opinion
Users Opinion
By Default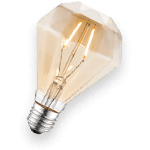 Stay Upright
Maintain an upright body at all times when using the vertical climber. Make sure that your hips are over your knees as you climb. Keep your arms pumping as you step. Positioning yourself properly will only help ensure that you are getting the best workout possible, without the risk of injuring yourself.
Get The Glutes
Push down into the heel with each step that you take. Doing this will give you far greater activation of the glutes and hamstrings, rather than making your calves do all the work. Do not, however, take the step either all the way down on the descent or all the way up on the ascent. Doing so will cause too much sway in your pelvis - that's not good.
Other Factors to Consider

Advanced Features
A nice additional feature is having the stair climbers which are a 2-in-1 setup. A couple of the models on our list have an exercise bike incorporated into the design. This is convenient because you can use the bike part of the design to warm up before you tackle the climber. It will help your muscles to get a nice warm-up ahead of time.
This is also handy because you can vary your workout to keep yourself motivated and inspired to exercise. It helps to work different muscles on different days and just makes the exercise routine little more fun.
Frequently Asked Questions
q:

How long should my workout be?

a:

A great benefit of the best vertical climber is having to work out for less time. It burns so many calories and keeps your metabolism up for hours after finishing, so you do not have to work out as long as you would on a bike or treadmill.

If you want to burn 300 calories a day, that may only take about 30 minutes on a climber but could take up to 45 minutes on a bike or treadmill. Those 15 minutes are very precious if you are a busy person.
q:

What muscles does it tone?

a:

A climber machine has the ability to work out most muscles in the body. You will utilize your arms and legs to make it a complete full-body workout. You can target your glutes, hamstrings, calves, and quads by holding the handles and going into your climbing motion like you were sitting.

Add the arm motion to begin to work your arms, core, back, and chest. Change your grip on the handles from over-hand to under-hand and target different muscles in your upper body as well.
q:

Are vertical climbers good for low impact?

a:

A great vertical climber benefit is being a very low impact workout. Your feet never hit the ground while you are working out so there is no impact on your feet, knees, or hips. This is great for those of us who have joint issues or who want cardio workout without the high impact.
q:

Is a weight bearing exercise important?

a:

There are not many exercising which is a low impact that you can do while standing and weight-bearing. A weight-bearing exercise makes your body work against gravity.

Weight-bearing exercises are as important as we age. They help promote new bone cells, increase your postural muscles, and strengthen bones overall. This is important to help prevent osteoporosis.

Standing up while performing your climbing motion is a perfect way to strengthen your muscles we do not use during the day. Sitting is one reason why many of us have joint issues, so a standing/weight-bearing exercise is an excellent benefit for your health.
q:

Is a climber bad for your knees?

a:

A vertical climber is safe to use by anyone who weighs up to around 240 pounds. The climbers are made to be low impact so your knees and hip joints are not stressed. The machines also have non-stick grips so your legs grip firmly during the workout.
Subscribe to our newsletter