The 10 Best Moisture Wicking Socks Reviewed
last updated:
Mar 25, 2021
Nothing can make you uncomfortable and ruin your confidence faster than sweaty wet feet while you are working out. It can be frustrating and embarrassing. Sometimes even washing your feet and taking off your shoes whenever possible do not help.
The problem is in your socks. Wearing the right socks can keep your feet much more dry and comfy. You just need to find quality socks which are made with the right materials. In this article, we will discuss some of the best moisture-wicking socks on the market, and how you can keep your feet cozy and dry during your workout.
In a Hurry? The test winner after 20 hrs of research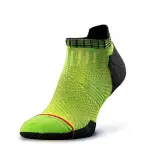 Rockay Accelerate
Why is it better?
Seamless construction and extra padding
Reinforced padded heel
Made with merino wool
In a
Hurry? Editors choice: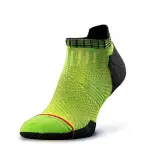 Test Winner: Rockay Accelerate

42
Researched Sources
11k
Reviews Considered
20
Hours Researching
14
Products Evaluated
Features
Comfort
Materials
Durability
Breathability
By Default
10 Best Moisture Wicking Socks
Criteria Used for Evaluation

Features
When it comes to moisture-wicking socks, you are focused on something which is going to keep your feet dry and comfortable. You need socks which have some breathability with good ventilation so your feet can feel some air while they are sweating. They should have mesh or a stitch pattern which provides the air. They need to be made with materials that dry quickly and help to get the moisture away from your skin.
There are other features to consider as well. The socks come in many different colors to choose from, whether you are someone who enjoys bright colors in your wardrobe or you like the more subtle blacks, grays, and whites.
There is also a choice of different lengths. You can choose from crew socks which go partway up your calf, a low cut which has a top that hugs your ankle or the 'no show' socks which are designed to stay almost flush with the top of your shoe. They usually have a tab that holds them in place.
You also want a sock that is going to be durable. Look for designs that have a reinforced toe and heel. They should have a secure band that holds them in place while you are working out.
If they have seams on the toes, you want to make sure they are designed in a way that they will not irritate your toes and also will not come undone after a few washes. Speaking of which, you want socks that are going to be machine washable and able to stand up to being washed over and over as well as they do during your workouts.

Comfort
When you are busy getting in a good workout, the last thing you want to deal with is uncomfortable or sweaty feet. They need socks which are comfortable. The material needs to be soft as well as being something that will ventilation your feet and keep the sweat away from them.
It should dry quickly and not cause your feet to slip around inside your shoes. If your socks have seams they need to be strategically placed so they do not interfere with keeping your feet comfortable.
Your socks should also fit well, be form fitting to your feet. They should have precise sizes so you can get the one which is your perfect foot size. You want a sock that has a nicely contoured heel so your foot fits into it without bunching.
The toe area should be roomy with any seams placed where they will be comfortable. The socks should get you good arch support to help protect your foot from the impact of exercising. It is also nice to have extra cushioning in the high impact areas to help protect your muscles from any constant jarring when your feet hit the ground. Having comfy feet will definitely make your workout a much better experience.

Materials
Investing in your socks is extremely worthwhile. You want to take care of your feet because they are the foundation you stand on or workout with. Take a look at what materials the socks are made out of and made sure they are good quality and perfect for socks.
The first one that comes to mind is merino wool. The merino sheep have wool which is fine and soft so it is comfortable against your skin. It is naturally longer so the fiber is stronger.
Fabric made of too many short fibers can get holes easily. Usually, when you think of wool, you think of winter normally, but merino wool is extremely breathable and can be worn year-round. It is cushiony, highly durable, and will not make you itch. It also resists shrinking or odors. It is definitely coveted for your socks because it wicks away and quickly evaporates moisture.
A large amount of cotton may not be as good for athletic socks, depending on the other materials and the design. It is nice and soft as well as being affordable. However, cotton traps moisture so if your socks are not ventilated well you will end up with very wet feet.
Nylon blended into the mix adds strength and durability. It also dries quickly. Some of the socks add spandex, elastane, or lycra to their material mix. This adds some strength so it helps your socks fit snugly around your foot, keeping them from slipping and even giving the arch a light compression.

Durability
If you have an intense workout schedule, you need socks that are going to keep up. They need to protect your feet, provide some cushioning against the pounding they take, and be durable enough to stand up to your workout as well as being washed between the exercises. They need to be made out of materials that are strong and not going to fray or melt after repeated wear and washing. The elasticity of the band holding them up needs to stay strong wash after wash.
Look for a reinforced heel and toe, something which is going to stand up to intense use without getting holes in the material. The seams which attach both of these parts need to be strong and strategically placed where they will not bother your foot. The stitching on your entire sock needs to be durable and form-fitting at the same time.
The sizing should keep the heel and toe place around your foot correctly, so there is no shifting or bunching, which could cause blisters. You also want some arch support, some padding, or compression, which is going to help them absorb the blows from hitting the ground during a run. This will help your socks last longer as well as your feet.

Breathability
Probably the most important aspect of these moisture-wicking socks is breathability. They need to be designed in a way that keeps the moisture away from your feet so they stay dry and comfortable. The first way this is accomplished is the material that is used, such as the merino wool we talked about earlier.
Some of the socks have mesh ventilation which is helpful to get some air to your feet. They also have moisture control fibers which help to pull the sweat away from your feet. Some of the socks use an alternative stitch pattern which provides durability while still giving some airways that will help to keep your feet dry.
Expert Interviews & Opinions
Most Important Criteria
(According to our experts opinion)
Experts Opinion
Editors Opinion
Users Opinion
By Default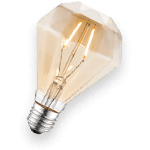 Do Not Scrimp On Your Feet
If you have ever come in from a run and have to nurse a blister, you know that your athletic socks are a part of your gear you do not want to scrimp on. Some of these socks are a little on the spendy side, but you have to compare that with how you intend to use them and how intense your workout is. If your feet are going to need that kind of protection, then it is worth a little extra cost.
How Tall Is Good?
Choosing the size of your socks is dependent on what type of activity you engage in. The ankle socks which are the shortest and the quarter sock work well for biking, running, and any other activity in which you use low-top shoes. The crew socks work best for outdoor sports like backpacking or hiking when you are wearing tall boots. There are also socks over the calf which work well for skiing.
Other Factors to Consider

Fit
How well your socks are vital in how well they are going to work for you. You need socks that are going to be large enough to be comfortable but small enough that they are not going to slip around on your feet while you are exercising. You do not want them to bunch up or fall down. The top band should be strong enough to hold your socks up without cutting off circulation.
The heel should be contoured to your foot and ergonomic. The toe area needs to be the same and be cozy around your toes without cramping them. They should be cushioned without crowding your feet and offer good arch support. You want to take a careful look at the sizing charts, measure your feet, and know your standard shoe size so you can get the perfect fit.
Frequently Asked Questions
q:

What are moisture-wicking socks?

a:

Moisture-wicking socks are designed to keep the sweat away from your feet while you are exercising, either by the material they are made with or by using ventilation techniques with mesh or special stitching. It is perfect for athletes who need shoes that do not shift, to people who are prone to get blisters, or anytime when moisture is a factor. The synthetic fibers help with the socks' abilities to keep away moisture with natural fibers.
q:

How do the moisture-wicking socks work?

a:

Clammy feet can make your day miserable. It happens when moisture cannot escape and builds up in your boot. Moisture-wicking socks promote the evaporation by letting the moisture travel along with the material rather than be absorbed so it can evaporate quickly and easily.
q:

How is copper oxide yarn different from silver?

a:

The copper oxide yarn is much more effective at being antimicrobial and antibacterial qualities, much more than silver. It is a mineral that happens naturally in the body. Silver is not natural in your body and there is a potential it could have negative effects on your health.
q:

How thick should your socks be?

a:

How properly thick your socks are will depend on quite a bit on how your footwear fits. If your foot is low volume, you will probably want to wear thicker kinds of socks. If your feet are high volume, thinner socks will work.
q:

Are arch reinforcements important?

a:

Some of the socks on our list are tighter with a weave that is reinforced in the arch area to help give your foot more support. This is most helpful for high arches, but they are useful for people who have regular arches or even flat feet. If your arches do not get proper support, you can develop pain or even conditions like plantar fasciitis, which can bring severe pain to heels.
q:

How do you know if you have the right fit?

a:

In order to get the right size, you want to be sure to study the sizing charts thoroughly as well as measuring your foot and knowing your shoe size. You want to pay attention to how they are designed around the toe and heel to be sure they are ergonomic. Getting the correct length is very important. If your socks are too long, they will bunch up down by your toes. If they are too short, they will slide down in your shoes.
q:

Should your socks be padded?

a:

Padding in the ball of your foot and the heel will give you great protection and cushioning. You want enough padding that it is going to protect your feet from the impact from running or working out, but you do not want so much that it is going to cram against your toes and make your shoes tight. The padding is made by increasing the weave density in these areas or in some of the socks the weave is done with long-wearing materials. This padding can really help your feet on long runs or rough terrain.
q:

What are advantages and disadvantages of Merino Wool?

a:

The fibers of merino wool socks are so much better than the scratchy wool from previous generations. Probably the biggest advantage is that they are great at regular temperature so your feet will stay comfortable in lots of different temperatures.

This wool can absorb as much as 30 percent of its weight in water. Your feet will stay dry. The pros of socks made with merino wool are in keeping your feet comfortable in cool or warm weather, they wick away and absorb moisture, and they cushion your feet. They do not itch like old wool. The only cons are that it dries a little more slowly than synthetics and it is a bit more expensive.
q:

What are the advantages and disadvantages of some synthetics?

a:

There are several synthetics that are useful in giving your socks a greater fit and making them more comfortable. Socks with nylon or Lycra spandex will help your socks keep their shape even after being washed over and over. They will give you a much better fit. In some of the socks, these materials give your feet good arch support. The polyester and some other materials are fibers that can wick away the moisture, keep your feet dry and odor-free, and prevent blisters.
Subscribe to our newsletter