Top 5 Inov8 Lifting Shoes Reviewed in 2023
last updated:
Jan 07, 2021
Inov-8, a company based in the UK, has offices and facilities in over 60 countries. Most of their shoes are manufactured in Asia. Inov-8 makes shoes for nearly any outdoor activity, though most are not sport-specific. Inov-8 also provides shoes for lifting and cross-training. Their shoes are budget-friendly, and often lack advanced features that new lifters may not need or may not know how to use.
We took a look at the five main products in the Inov-8 lifting family. There are men's women's and unisex shoes here. All have supportive soles, breathable uppers, and tight, easy to operate lace closure systems. Inov-8 uses the BOA disk style closure system, for superior tightness and rapid fit adjustments. Tongues are always padded, making them comfy without adding extra heat or weight.
An Inov-8 shoe is a great starter lifting shoe with application for experienced squat rack warriors.
In a Hurry? The test winner after 20 hours of research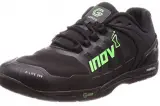 F-Lite G 290
Why is it better?
Extra grip, support, stability
Lace closures are simple and quick
Unisex style, men's and women's are the same
Wide toe box, stable platform
Adidas Powerlift 4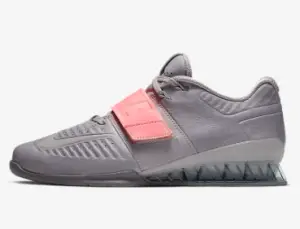 Nike Romaleus 3 XD
Great stability thanks to honeycomb plate outsole
Synthetic Flywire threads are very light
Lifted heel, flexible forefoot
Trusted brand and product line
Shoe is 14.4 ounces--helps immobilize foot, doesn't cause fatigue
Price: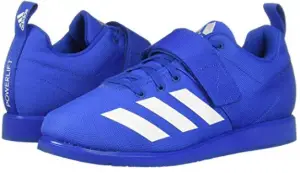 Adidas Powerlift 4
Lace and midfoot padding
Canvas outsole for firm support
Heel loops for convenience
Durable, easy clean canvas
Won't require much breaking in
Price: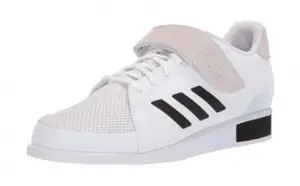 Adidas Power Perfect 3
Wedge style midsole for squat assist
Metatarsal velcro strap
Shoes work as cross trainers
Derby design, top lace hole placement grip shoes to feet
Proprietary Adiwear outsole is quite durable
Price:
Adjustability
Breathability
Compatibility
Ground Feel
Overall Fit
By Default
Best 5 Inov8 Weightlifting Shoes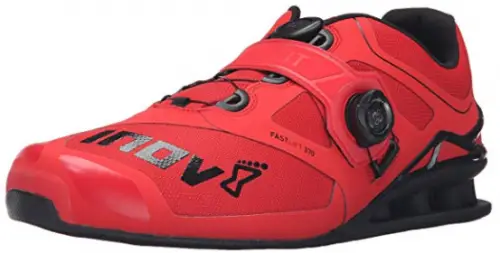 BOA disc closure system is secure without being restrictive
Men's and women's style almost identical
Sole, BOA system and removable footbed create ultimate stability
Can use the disc to adjust fit even on the fly
This shoe features a dial on the strap that users can turn for the most perfect custom fit during a lifting session.
Read more
It is a metatarsal style strap, common on dedicated lifting shoes. Fine turns of the knob style dial will tighten the shoe, a tiny bit at a time, via thin elastic straps wrapped around the dial and running through the eyelets, where laces would typically go. The feature lets you micro-adjust fit even during the middle of a workout, just by turning the knob. The elastic pieces keep everything secure and tight.
There are no synthetic materials in the Boa 370, except in the sole. It fits true to size. The Boa lacing system prevents pressure points, so you don't get isolated pain to deal with after you lift. The shoes make a great foundation, not just for lifting, but also as one of the best shoes for CrossFit and other functional fitness workouts. The heel has a lift to aid in squat positioning and range of motion.
Toes can spread out and wiggle freely in the big toe box. Lifters with large or wide feet will be comfortable in the shoe. Uppers are made of breathable mesh, and both the tongue and heel have padding to prevent metatarsal pressure. This isn't the most expensive or hardcore shoe you can buy, but it will help any recreational lifter reach her best potential in comfort.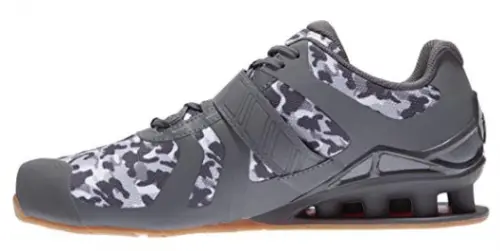 BOA closure system, laces, plus strap for security
Sole is flexible enough for cross training, but still supportive
Extra heel support in form of hollow center tubes
Heel height is higher than a regular shoe, but low enough that beginners won't feel awkward
Width is a 4 out of 5 according to Innov8--you may want something tighter
These shoes are made for our heaviest lifting sessions, with squat efficiency built right into their DNA.
Read more
The shoe features the same ultra-secure, custom fit BOA closure that the 370 Boa does. The roomy toebox leaves plenty of space to keep your feet from getting sweaty while providing stability and a smidgin of compression without the need for socks or sleeves.
In addition to the BOA disk, you get laces and a metatarsal strap which holds the disk in place. This shoe offers more immobilization than the 370, giving you the ultimate peace of mind and a slight lifting boost along with the lifted heel.
In the heel, Innov8 put hollow columns, which you can see by looking at the shoe. That makes the outsole and inner sole both lightweight and firm, making sure you and your muscles do the work of lifting. Overall, the shoe is flexible, not as rigid as many powerlifting shoes, which beginners will appreciate. And since this is not strictly a lifting shoe, the flexible sole makes for fast transitions from lifting to any other activity inside the gym.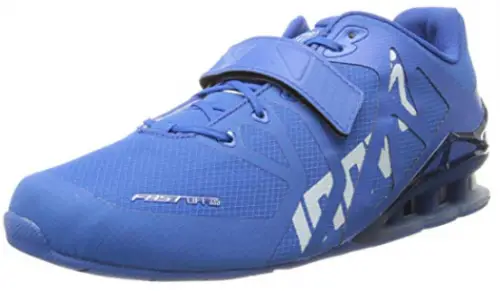 Extra flexible sole, but still supportive
Lightweight construction
Synthetic uppers are easy to keep clean
Outsole does great job of gripping floor
Not a good shoe for advanced powerlifters
Fastlift is Innov8's premier line, the one the company started with back in 2003. The 335 is made for stability through the mid-foot and heel, while remaining flexible enough for CrossFit WODs as well as pumping iron.
Read more
Other perks include a rubber outsole with treads that grip any gym floor. You will feel stable and secure, ready to conquer your squat goals and perhaps do cardio after. This shoe can take it all and will deliver comfort and strength every time.
Innov8 also used what they call a power truss system in this shoe. The steel truss running laterally from side to side means even more stability than you'd get from just a lateral strap. When lifting, especially for beginners, it is easy to get off balance and slip to the side. One side of the body may be stronger than the other. The truss is designed to stop this problem in its tracks.
If the power truss and grid pattern outsole weren't enough, you also have tight laces with a regular lateral strap over them. This shoe is perfect for beginners, those with injuries or limited mobility, and seasoned lifters who need extra strength and a stable platform. The shoe is made of all synthetic materials, with airy mesh uppers and a padded tongue for increased comfort.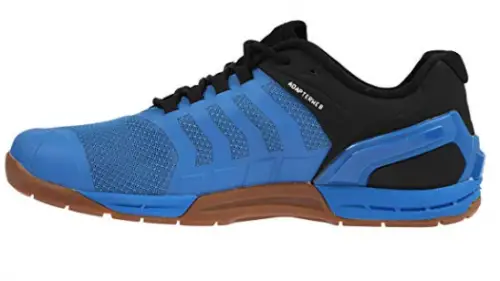 Memory foam comfort heel
Extra support through midsole, forefoot
Grippy synthetic uppers for different activities
Wide fit, 4 on Inov-8 scale of 1 to 5
No heel lift, no inner squat wedge
Upper construction is of mesh and synthetic fabric, giving the shoe a low weight, the ability to breathe, and a clean look that will help you look and feel great while you work on lifting light or heavy.
Read more
The F-Lite 290 imparts more comfort than your average rigid flat-soled lifting shoe. The midsole is engineered to prevent shock, and it includes cushioning. The heel is encased in memory foam for a snug fit. In addition, the outsole is flexible enough that you can use these shoes for more than just lifting, without foot or ankle pain and without damaging the shoes.
That doesn't mean you can't lift with power and confidence, though. The heel cage and souped-up heel give you reliable stability and a stable platform. The shoes are roomy, with an ample toe box that won't make you feel constricted. Recreational and more serious lifters alike will get plenty of mileage from this shoe.
The outsoles on the shoe's bottom are as rubbery and grippy as you'd expect, providing traction. But Inov-8 added more grip material to the uppers. Why? This give you more traction during less typical functional pursuits like rope climbing. Though not made for running, or long walks, the F-Lite 290 will carry you through myriad other activities with ease and comfort.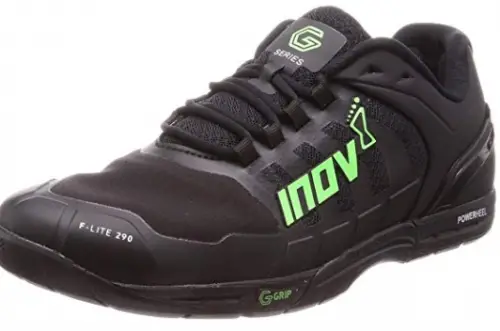 Extra grip, support, stability
Lace closures are simple and quick
Unisex style, men's and women's are the same
Wide toe box, stable platform
No heel lift or squat wedge for powerlifting
Not all Inov-8 shoes come in unisex styles, but this one does. It will fit women's and men's feet all up and down the size scale.
Read more
The fit is a 4 out of 5 by Inov-8 measurements, making it wide and roomy but not too wide to compromise ankle stability. There is a cradlelike structure in the midfoot area to assist in lockdown and stability. This shoe will be a new best friend for any CrossFitter or fitness lifter.
The construction is durable, with light mesh uppers and added aramid fibers in the front. Aramid is a lab-made fiber that resists heat. It is often used in aerospace applications, and things like bicycle tires, for the ultimate in long-lasting strength and structural integrity. Rubber outsoles are augmented with graphene--graphene is a thin layer of graphite, just like that used in pencil lead. It is prized in the tech world for its strength and thin composition. Graphene is stronger than steel but is only one atom thick in its raw form.
You also get Inov-8's Rope-Tec technology, giving you increased grip for climbing ropes. You can use these as indoor or outdoor rock climbing shoes, and they will give you security and enhance safety with their exterior traction. The shoe does not have a strap, relying on short speed laces to snug your foot for lifting. Tongue and collar are both padded, though there's no memory foam collar like in the other F Lite we looked at.
Criteria Used for Evaluation

Adjustability
The BOA closure system is more adjustable than nearly any other one on any shoe.
We're pretty smitten with the BOA. For one thing, it looks cool, sporty, and fast. It reminds us of the Reebok Pump sneaker that Reebok keeps bringing back every few years. Instead of laces, the BOA has small elastic cables, coated so as not to cut into your skin. Even if the cables weren't coated, they'd never get past the padded tongues that are standard in most Inov-8 shoes. The padded tongues, ankle cuffs, and traditional lacing systems, too, make Inov-8 one of the most adjustable shoes on the market. If you don't like the BOA, or if you want to supplement it with a metatarsal strap, the company lets you do that without much fluctuation in price. Inov-8 has made adjustability and customization part of its mission, and you can benefit from that with a little comparison shopping to see which features you like the most.

Breathability
There is no such thing as an Inov-8 shoe that will give you sweaty feet.
That makes us happy because, try as they might, more traditional and less multipurpose lifting shoes can do just that. There's nothing like the stability of solid hyde leather, for example, but even with vent holes, that can get hot. Leather isn't hot enough to discount leather shoes as lifters, but everything is on a continuum--your lifting partner may be willing to trade the extra air for the durability of solid leather, while you may not.
The breathable, ventilated nature of Inov-8 shoes comes largely from their mesh upper construction. The honeycomb style soles, too, actually have an effect. Tongues and collars are padded, and the company cleverly figured out how to add that padding without extra heat or weight. As we've seen, Inov-8 isn't afraid to use cutting edge technology, like graphene soles, to set themselves apart from the pack. Though some Inov-8 offerings will breather better than others, we feel you can't go wrong with this line if cooling air and dry feet are what you desire.

Compatibility
That makes them different from, say, Otomix shoes. Otomix has little application outside of lifting and some martial arts. Nearly all their shoes will have the heel lift, and many are hightops with extra ankle support. While Inov-8 does not try to be everything to everyone, they also chose not to limit their shoes to a single purpose.
The result is a bit of a trade-off. Most Inov-8 shoes will grow with anyone's lifting practice. They will keep you stable and prevent accidents with their metatarsal and truss support. But they may not get you into competitive powerlifting. Lucky for us, not everyone wants to squat a tractor tire as part of their daily life. With Inov-8, you can keep doing the CrossFit, climbing, and even some cardio that you love, without worrying about running shoes that will cushion the foot so much that they eliminate a stable lifting platform.

Ground Feel
Ground feel refers to traction and shock absorption, mostly functions of the outsole or very bottom part of the shoe.
Some Inov-8 shoes have rubber soles that are more like plastic because the polymers they use are harder. The honeycomb patterns remind us of the Nike Shox line. Those soles are stable. The holes in them aid in weight distribution. But because they are so hard, that style of shoe will have a harder ground feel than one with a rubber sole and tire-like treads. We took note of this for you. If you want something that will maybe make you lighter on feet, you'll want one of the models with a single solid piece of rubber on the bottom. Not having that doesn't make the shoe a bad shoe; it just means you have to be aware of the differences, empowering yourself to dial in the fit and feel that you need.

Overall Fit
Overall fit is a function of the entire shoe.
That includes the upper construction, closure system/s, outsole thickness and material, footbed or lack of footbed, the width of the toebox, and whether or not the shoe fits true to size. Some shoes are known to run big or small, meaning you should go a size up or down from your usual when you order. Crocs and Converse are the two brands that come to mind. Right now, we are wearing our white work Crocs (don't judge) which we also use for walks and climbing fences...we like them but would feel snugger in an 11 instead of our typical 12.
The Inov-8 discrepancies aren't that pronounced, but you don't want to end up with your toes all wiggly if you want more of a lockdown feel. If you think about CrossFit, it is a fine line. You may have to jump into a squat rack, already drenched in sweat, to do a set number of reps on a preloaded bar. CrossFitters don't exactly sprint from station to station, but speed is of the essence and WODs are often timed. So you need a shoe that lets you plant your feet, with minimal toe spread, in order to handle that bar and quickly grip the gym floor.
Expert Interviews & Opinions
Most Important Criteria
(According to our experts opinion)
Experts Opinion
Editors Opinion
Users Opinion
By Default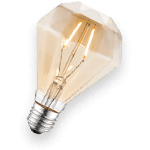 But What About Heel Lift?
Here is a scenario we hope never happens to you. But it could.
You're at the gym in your shiny, clean, tight, uber supportive lifting shoes. After your warm-up, you work your way over to the squat rack. You load on a comfortable working weight, nothing too crazy because you don't claim to be a powerlifter. Maybe you're like us--a recreational runner, gymnast, Pilates practitioner, spin class warrior, etc., who knows that weight-bearing exercises will make you more competitive in any of those activities (by the way, competing against yourself counts, too).
Befoe you can even get your shoulders into position, someone in baggy pants and a tank top approaches to tell you "those aren't real lifting shoes."
We don't mean to scare you. The scenario we describe is deliberately exaggerated. But gym culture, especially where it concerns lifting, can be judgmental, with people swearing by their own pet products to the exclusion of anyone else's.
So what will you say to the random person who wants to educate you without your permission?
Well, that's up to you. But we can tell you that dedicated lifting shoes almost always have an elevated heel. You can see it when you examine the back of the shoe. It improves your training in one area and one area only. It lets you lean back farther into a squat, giving you an increased range of motion which is vital, especially for heavy lifts.
That's it. The heel won't give you an advantage in the deadlift or farmers carry, and it won't ensure perfect form or prevent you from getting injured ever. In fact, the raised heel can make beginners feel less stable and cause problems with balance.
We aren't here to tell you how to run your lifting life. If you are prepared to pay over 200 dollars for a pair of heel lift shoes, if you think it will increase your confidence or help you get to the gym consistently, we say go for it. But know that, when you start out, lifting heavy shouldn't be your goal. Many gyms have programs designed to teach you the rudiments, under the watchful eye of a coach, without piling on weight until you and the coach agree that you can do so without getting injured. You shouldn't deliberately hold yourself back from where you need to go, but you also shouldn't rush into anything and yourself out. Slow and steady are the orders of the day, when you reach a point where you know you need lifting shoes in the first place.
Eating For Squats
The internet is chock full of nutritional advice. As we've discussed elsewhere, not all of it is reliable. Still, if lifting is your passion, you know there are foods that will give you an advantage.
In spite of what your supplement-slinging friend from high school says, those fuel foods don't always come in shake form. Shakes can be beneficial, but they can also be a gimmick. Drinking your calories will leave you hungry and even cranky, whether those drinks are protein smoothies or soda. Your body can't capitalize on calories in liquid form as effectively as it can on solid food.
Here are some of the staple foods, and potential meals, to keep your thermogenic machine fired up without that post-lunch slump that so many of us fall into.
Eggs. They are high in protein, work as breakfast, lunch, and dinner, and can be upgraded easily with spices, proteins, or different cooking methods.
Cottage cheese-as much protein as yogurt, perhaps even more, but with less sugar and often no refined sugar. Pair your cottage cheese with raw fruits like berries, or use it in a leafy green salad to keep your palate from getting bored.
Fish and lean meats--we suggest skipping the burger joint, except as an occasional indulgence. The burgers are high in fat and added calories, usually cooked on a shared grill with who knows what. And despite your best efforts, it's almost impossible to get a burger without adding fries and a drink. The ads make everything look so tasty, and everyone else is getting sides.
Instead, try eating more fish. Fish is high in protein and contains helpful fats. Also, make burgers at home using lean cuts of meat. Consider diversifying and having bison burgers one night. To save prep time, cook burgers on a stovetop instead of the grill.
Other Factors to Consider

Comfort
Specialty fitness shoes are not always comfortable. Have you ever tried going for a hike in cycling flats? There's a reason why triathlons have staging areas. Not even Tony Stark can run, bike, and swim in the same pair of shoes and expect to be able to walk the next day. Each event has its own footwear that is perfectly suited to it.
Inov-8 has largely overcome this problem by getting away from a Heavy Squatters Only mentality. All their shoes keep you comfortable, though they don't all have memory foam ankle cuffs. For certain routines, that memory foam can actually get in the way of form and make you less efficient. When it comes to knowing which comfort features you'll have to forgo, in order to reach your goals, the choice is yours. We have cleared the way a bit by providing background information on the main lifting shoes in the Inov-8 product family.

Motion Control
Motion control is vital in any lifting shoe. Inov-8 does not offer the thin, rigid soles that help lock down your feet. That kind of shoe is favored by many weight pile devotees. But there's nothing wrong with a shoe that provides a bit of support. Despite having increased flexibility, Inov-8 lifting shoes are still lifting shoes. You can count on them to immobilize your foot, and as we have seen, many of them even have extra structural features to keep you from sliding around or compromising your balance.
Frequently Asked Questions
q:

What is Inov-8's Story?

a:

Although we focused on their lifting footwear, Inov-8 leads the way in shoes for all terrains. They also make shirts, hats, and other fitness apparel. The company was started in 2003 by Wayne Edy, a competitive trail athlete who wanted to meet the needs of several markets and offer a superior shoe at a reasonable price. Edy sold his first few thousand pairs at off-road races, with a truck bed instead of a storefront.

The desire to help people achieve their goals is built into Inov-8's mission. Their design ensures that the shoe conforms to the wearer's foot, not the other way around. With shoes at around fifty dollars a pair, on up to 200, Inov-8 can help athletes of any experience level meet their peak athletic performance dreams.
q:

Wouldn't you want a tight, narrow toe box for lifting weights?

a:

Yes and no. For most lifters, being able to spread your toes will let you keep a firm base. If you have ever taken a yoga class, you'll remember the instructor reminding you to ground through the toes in Mountain and other standing asanas.

However, we don't all have the same body types or natural balance. So, people who are used to a smaller toe box don't have to wear wider shoes if they aren't comfortable that way. Inov-8 has a full line of products that can cater to anyone's anatomy and needs. In that way, they are like us--presenting you with possibilities, providing education, and empowering you to make your own decision and listen to your own body.
q:

How do I clean synthetic shoes?

a:

Exact procedures will vary from shoe to shoe, but we were able to find a few guidelines and rules of thumb.

First of all, synthetics may not last as long as hide leather or other animal-based uppers. They are durable but can begin to show signs of wear if not properly cared for. To extend the life of your shoes, always clean them by hand. Some synthetic products are labeled washer safe, but we recommend not taking that risk, especially with expensive items like shoes that need to last a long time. Try mixing warm water with a mild dish detergent. You don't need more than 2 or 3 drops of the detergent. Swirl a soft brush, like a toothbrush, in the bowl to mix the water and detergent. Then you can use the same brush to remove stains from the surface of the shoe. When you are done, wipe the shoe dry with a microfiber cloth that won't cause the shoe to lose shape. Although they are durable, it is best to baby synthetic shoes when you clean them.
q:

Are lace closures enough?

a:

Yes, usually. The laces on Inov-8 lifting shoes are thicker and meant to tie tighter than what you find on most running shoes. Sometimes they have tiny lips, like fabric that isn't round, which binds in on itself to provide further stability. We will admit that, sooner or later, any aspiring lifter will want at least a metatarsal strap. They provide a level of stability that laces alone can't. Still, if you plan on lifting recreationally, augmenting your iron sessions with cross-training and other fun, shoes with a lace closure are cost-effective and will keep your feet stable enough to lift safely over a long period of time.
q:

Does the BOA system really work?

a:

According to the reliable sources we examined and analyzed, yes, it does. Many professional and recreational athletes are happy with it. The elastic cables don't come loose, tangle, or take up extra room like cotton or synthetic traditional style laces. Tightness adjustment takes seconds, instead of having to stop, place your foot on a utility bench, bend down, untie the laces, etc. A BOA closure will stay tight for hours, and you can dial it back, too, if you feel it's too tight or may be constricting the tops of your feet. For sheer lockdown and a sturdy platform, our money is on any shoe that combines a BOA disk with a metatarsal strap. We know regular laces aren't going anywhere, and we wouldn't want them to, but their presence on a modern lifting shoe is neither required nor always desired.
Subscribe to our newsletter