Top 4 Otomix Weightlifting Shoes Fully Reviewed
last updated:
Feb 12, 2020
The Otomix brand is the brainchild of martial arts master Mitchell Bobrow. Their comfort and high-top design characterize Otomix lifting shoes, and while they may not be as well known as other brands, there is a dedicated core of Otomix customers who swear by them. In these Otomix weightlifting shoes reviews, we'll take a look at Otomix shoes to see if we can determine what it is about them that generates such loyalty.
Otomix produces four different styles of weightlifting shoes, though only one is built solely for lifting. Otomix weightlifting shoes do not feature the metatarsal strap that most other shoe companies consider an essential part of weightlifting shoe design. Whether that's good or bad is up to you to decide, but we think it's worth noting.
In a Hurry? The test winner after 20 hours of research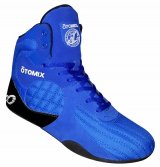 Otomix Men's Stingray Escape
Why is it better?
Reasonable price point
Plenty of color choices
Good traction
Comfortable
3
Researched Sources
9328
Reviews Considered
20
Hours Researching
10
Products Evaluated
Shock Absorption
Stability
Weight
Comfort
Versatility
By Default
4 Best Otomix Weightlifting Shoes
1

. Otomix Men's Stingray Escape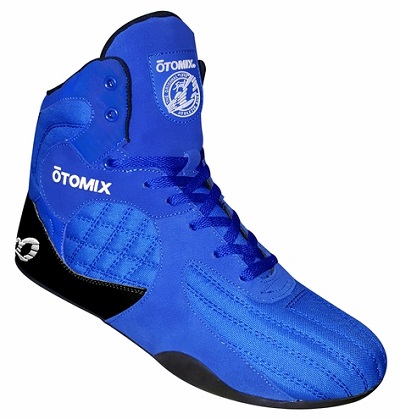 Reasonable price point
Plenty of color choices
Good traction
Comfortable
May need a size adjustment from your typical size
These leather and synthetic shoes offer extra ankle support for when you do squats or other weight-bearing exercises that can put a load on your lower legs.
Read more
The grippy sole keeps you stable on the gym floor, and they also this shoe to MMA and other demanding combat sports. The shoes are lightweight to allow a full range of movement. Otomix brings its standard heavy-duty stitching and gluing for durability. The aesthetics of the shoe set it apart from weightlifting shoes that may be bulky or have an open design. You can wear these shoes to run after gym errands and still be comfortable.
The Stingray comes in mind-boggling 16 colors, including pink and several shades of camouflage. They cost a little over a hundred dollars, making them a bargain compared to some of Otomix's other products. You can rely on these shoes to carry you through plenty of regularly scheduled leg days.
2

. Otomix Carbonite Ultimate Trainer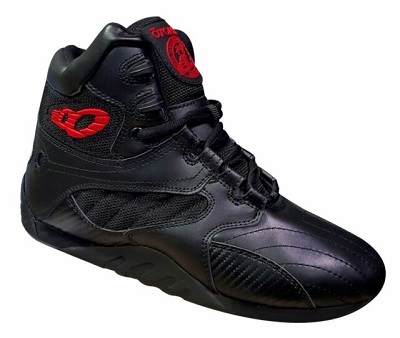 Made just for weightlifting
Innovative closure system
Secure fit
Spacious
Some users may not want a leather shoe
This is Otomix's only dedicated weightlifting shoes, making it the shoe of choice for pumping some serious iron.
Read more
The contemporary profile of the shoe makes it stylish and appealing, possibly the most current offering from the brand. Additional lateral support makes for a snug and secure fit that isn't too tight and will leave you with a toe room. Wide side stripes lend the shoe a sneakerlike look.
This comfortable shoe is made of leather, with suede in some models, and has a rubber sole and added ankle support. The shoe uses what Otomix calls its High-Performance Bodybuilding system or HPB. The hallmark of HPB is a strap that wraps around the cuff of the shoe, which you can lace quickly with the one of a kind lacing system.
Built for long-lasting performance, this shoe can take all your workout intensity and continue to deliver results without breaking down.
3

. Otomix Extreme Pro Trainer Shoe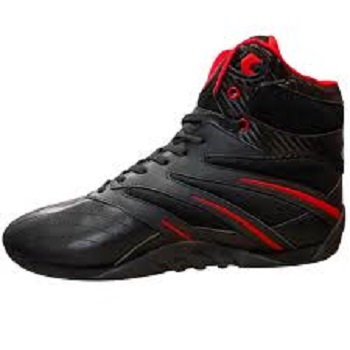 Can have several uses
Good support
Lightweight
True to size
The Extreme Pro Trainer looks like a cross between the Power Trainer and Ultimate Trainer. They are good for powerlifting, but are not very versatile with other Olympic weightlifting.
Read more
Fit and feel are excellent. The extra ankle support and durability make this shoe popular with Crossfitters. The suede shoes have a thin sole but still, offer both support and traction. They come in black or white, black for suede and white for leather.
The Extreme Pro is flexible and durable. Reviewers indicate they run true to size. They rank high in Amazon's men's sneakers department. They can be worn outdoors and as general-purpose shoes, if you like. Wide and flat feet can fit in these shoes. After breaking in period, the shoes will feel great on your feet.
Because of the light weight and extra support, the Pro Trainer is even good for rope jumping and plyometrics moves.
4

. Otomix Men's Ninja Warrior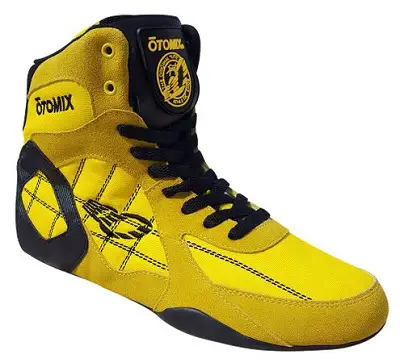 Hidden lace closure system
Lightweight
Easy to get on and off
Good grip and traction
Not suited for very heavyweight
These shoes are suitable for wider feet. They may not look flashy, but they will be your faithful companion through a variety of workouts.
Read more
The Ninja Warrior updates the Stingray with a bigger toe box. You get the behind the tongue hidden lacing system, so there are no laces to come untied or trip you up. Flexible soles provide a firm grip on any indoor surface.
Arch support is a bit lacking. You do have space for a pair of arch supports. The shoes go on and come off easily. Fit is accurate, and the rubber outsole will is durable. Your feet will stay in place with the thin, textured soles.
The shoes are lightweight. It can help you work harder without your legs getting tired. While the Ninja Warrior is not suited to powerlifting, it is a great option for general weightlifting enthusiasts.
Criteria Used for Evaluation

Shock Absorption
Weightlifting shoes are the balance between the support a runner needs and the flat sole a weightlifter needs.
Squats, deadlifts, calf raises, rows, and standing curls can all put quite a load on your skeleton, especially your spine. While a barbell curl may not use your back muscles, your spine is still keeping you upright, and your legs are still keeping you standing.
So we looked at shock absorption as a compliment to and component of stability. A shoe that is stable, but doesn't protect from the weight burden, can lead to injury once you throw a loaded barbell on your back. The shoes we have reviewed will protect from shock. Some, though, are suited to lighter weight than others are. In this case, we have been sure to make that clear so that you can shop for and purchase the shoes that will best fit your needs.

Stability
Stability and shock absorption are almost, but not quite, the same thing.
Think of how easily your feet can keep you stable in most situations. Walking around the house, or in grass or dirt, your feet are all you need to make your way. Even if you go into the woods, where there are roots and rocks, you can wrap and angle your feet to get yourself back on level ground.
Now think of how this changes once you lift anything substantial. Even with something you can lift comfortably, you may need to rearrange your footing. It is where stability, as provided by weightlifting shoes, comes into play.
Stability comes from the entire shoes — tightness of fit matters. Laces can protect your ankles if they don't come loose. Padding is usually pliable enough to mold itself to your feet. Weightlifting shoes will usually have traction on the soles. All these elements together and a few others make for a stable shoe that won't let you down.

Weight
Sometimes lightweight shoes are the best idea for lifting heavy weights.
We considered the weight of each pair of shoes that we reviewed.
There is a sort of joke or urban legend about weightlifters wearing boots. It is associated with cloddish behavior. Planet Fitness even has signs forbidding customers from wearing boots. Boots are not made for lifting weights, and can mark up a gym floor; in the past, though, it was common to wear boots to lift weights because of how stable they were.
Today's weightlifting shoes provide the stable foundation and shock absorption of boots, without the added weight that can create fatigue after a while. With Otomix and other brands of weightlifting shoes, you can do everything from calf raises to deadlifts without any extra wear and tear on your legs.

Comfort
An intense workout can still be a comfortable one.
Comfort factors include tongue shape and thickness, lace or closure systems, inside padding, sole width, and even the outsole. Some outsole materials will cause you to sweat more. It is why you typically see vent holes in leather workout shoes. If they were made of canvas, they would not need as much ventilation because the canvas is thinner.
Considering what they are used for, weightlifting shoes almost have to be made of thick material. They have to stand up to a lot. Suede and leather are the most common materials. It can be hard to overcome, but manufacturers can still build in comfort with these materials.
To increase comfort with a pair of thin-soled shoes, or those with little arch support, you can always use a pair of inserts.

Versatility
There aren't very many weightlifting shoes that you can only use for lifting.
We understand that many home gym enthusiasts will want to perform other activities besides just lifting. Otomix makes shoes that you can also use for boxing, MMA, or just going to the store if you don't feel like changing.
One warning: because they often have less padding than running shoes, and maybe a bit heavier, we do not recommend weightlifting shoes for interval walking or for any running. They are not made for the pounding your body gets when running. You can go from lifting weights to riding an exercise bike, rowing, or elliptical training with no problem, though.
Expert Interviews & Opinions
Most Important Criteria
(According to our experts opinion)
Experts Opinion
Editors Opinion
Users Opinion
By Default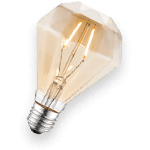 Take Care of Your Shoes
Otomix shoes are built for the long haul, but that doesn't mean they never need a little TLC.
It's best to use material-specific products to clean the outsoles. It usually means a suede cleaner or leather cleaner. There are liquid and foam suede cleaners, with brushes or cloths to apply them. Leather cleaners can come in cans, like shoe polish, or they can also be creams. They all do about the same job, so shop around and see which type of cleaner you will have the most comfortable time using.
Consider placing dryer sheets in your shoes when you are not wearing them, or just periodically overnight. You'd be surprised how well this cuts down on odor. Products for this, usually plastic scented balls, are available at many retailers.
Spraying Lysol or another disinfectant inside your shoes will also cut down on odors, as well as eliminating any bacteria that can cause problems.
If you like extra arch support, you can find shoe inserts that double as antibacterial fighters.
Don't Overdo It
When you buy your first pair of weightlifting, you get a boost of confidence and may even feel stronger as you should. No other shoe keeps your foot this snug or gives this much security, especially when they are brand new. Weightlifting shoes can even give you a hand with your form. They are made in part to help you avoid injury.
But don't let that feeling of strength cause you to take on the whole world at once. You can get better results, with less pain, thereby getting stronger than you could with regular sneakers. But this kind of growth takes time. You have to build the weight up gradually, just like you did before. You also have to give the shoes a few days to break in, so you can get used to them, and they can provide you with optimal support.
Other Factors to Consider

Breathability
Breathability is not as crucial with weightlifting shoes as it could be with shoes you use for cardio. You will sweat lifting weights, but your feet will be relatively unaffected.
Still, we think all weightlifting shoes should be breathable. You need vent holes, and a thinner outsole if possible. It will help a lot with foot odor, which means fewer bacteria growth. This also extends the life of the shoe.

Style
Yes, we realize that weightlifting shoes are practical, having one primary purpose, but you can still look good wearing them. Otomix offers different colorways, including plain black, white, or grey as well as bright primary colors and even camouflage. Even the lacing systems on various products are distinctive and can add to the overall look and feel.
Frequently Asked Questions
q:

Why is Otomix so popular?

a:

We're not exactly sure. Few other manufacturers of weightlifting shoes have been around for as long as Otomix. The company began in 1988, making the workout and martial arts clothing. The shoe caught on right away in the powerlifting community, which led to sponsorships. It greatly increased the brand's visibility.

Otomix now has more than thirty years of experience, with an excellent track record. They also produce some of the most comfortable and most durable of these shoes on the planet. Name recognition, and consistent quality is what makes a brand legendary.
q:

Why do weightlifting shoes have thin soles?

a:

Weightlifting shoes have thin soles for a reliable and stable base. They don't have the thickness of a running shoe, but they don't have the sponginess and give of one, either.

Some weightlifting shoes have a heel, while others are perfectly flat. The heel can help by giving your ankles a complete range of motion, especially when performing squats.
q:

Won't a heavier shoe protect me from injuries?

a:

Not really. A weight-related injury is not going to happen because the weight hit a thin outsole or because your shoes didn't have protective soles and toes. If you drop an influence on your foot or toes, it will do damage no matter what kind of shoe you are wearing.

Lighter shoes will decrease the risk of injury by reducing leg fatigue and giving you more excellent traction as you stand on the floor. It is because most weightlifting shoes have textured soles to keep you from losing your footing.
q:

Does Otomix guarantee its products?

a:

The Otomix website does not have an explicit guarantee or warranty anywhere on it. If they have placed one elsewhere, we were unable to find it. Otomix does have a generous return policy if you are not satisfied with a purchase.
q:

Should I wear a certain sock with my Otomix shoes?

a:

Some socks are made and sold individually for weightlifting. They have special features, like extra thickness for a tight fit with your shoe. Some weightlifting socks have shin protection.

Weightlifting socks are also, typically, more expensive than what you would typically find. The only people who need them are usually competitive lifters.

Plain cotton socks, or compression socks if you have them, will work just fine. Avoid thin socks. You may opt for something with moisture-wicking or antibacterial properties. Since Otomix shoes are usually high tops, make sure your socks are tall enough to prevent any skin from shoe contact.
Subscribe to our newsletter