Top 11 Mirrors for Home Gym
last updated:
Nov 08, 2020
Gym mirrors are an essential feature of a home gym. Not only do they allow you to check your form when lifting and stretching but for aesthetic reasons, they can make a small home gym seem a lot bigger than it is! They are also a cost-effective way of transforming a DIY gym into a professional space and bringing a lot of light into the room. 
With so many to choose from, this article will show you a selection of some of the best mirrors for your home gym. Check out our list of the mirrors below! 
In a Hurry? The test winner after 25 hrs of research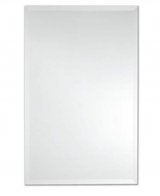 The Better Bevel Frameless Wall Mirror
Why is it better?
1-inch beveled edge
Comes in a variety of sizes
Silver backing
In a
Hurry? Editors choice: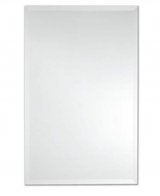 Test Winner: The Better Bevel Frameless Wall Mirror

42
Researched Sources
12k
Total Readers
25
Hours Researching
14
Products Evaluated
Features
Durability
Effectiveness
Ease of Use
Materials
By Default
10 Best Home Gym Mirrors For Your Workouts
Criteria Used for Evaluation

Features
When it comes to mirrors for your home gym, there are a few choices to consider. So before you make the investment, check out all the features.
Most of the mirrors made are available in glass or acrylic so you want to look at the pros and cons of each and find one that is going to be durable but still gives you a good reflection so you can monitor your workout technique.
Having smooth or rounded edges is nice so they are safer to handle during installation. Beveled edges are available as well. It is also a nice safety feature to have protection against shattering.
Most of the mirrors come with different kinds of hangers so you want to find one you can understand and install easily. If you live alone, there are some which are even designed to be installed by only one person.
You will find J-bars, pivoting wall brackets, or chrome brackets. Some come with screws that are specifically designed to go into drywall. There are also many designs that come in panels you put together to get a perfect size and they stick directly on the wall. It just depends on what fits your situation the best.

Durability
It is definitely a challenge to talk about durability when you are discussing mirrors but there are a few options to take a look at. F
First of all, there are mirrors that are made out of acrylic so they will not shatter if something hits them.
If you prefer glass, look for one which has a protective coating on the back. Many have a vinyl back to make them shatterproof. Others have a silver coating to protect them on the back which also protects them against corrosion.
Finding a mirror that is designed to be shatterproof in whatever method is important because you never know when they will get accidentally bumped while you are working out in the gym. It is important to keep yourself safe.

Effectiveness
For a gym mirror to be effective, you need to be able to easily see your reflection while you are working out so you can monitor your technique and get the most out of your exercise.
So you need a mirror with a crystal clear reflection in glass or in acrylic. You want one which does not distort what you are looking at or get all scratched up too easily.
Beveled edges are nice and attractive on your wall. It is nice to have edges that are polished or rounded so you can install them and use them without hurting yourself or get cut if you bump against them.
To be effective they also need to be easy to install and stay up afterward. They need sturdy brackets that hold the mirror in place or if they are panels you stick on the wall they need to be sturdy and stay in place so they need to be made with quality glue that sticks to any type of wall.

Ease of Use
Easy to use mirrors should go up on the wall and then you can use them without much more thought.
They should have safe edges which will not cut you if you brush against them. You should be able to easily see your reflection without any distortion. If your mirror is in panels, they should fit together easily and give you the complete picture that you need.
This ease of use should start with the installation. Your mirror should come with the hardware you need to put it on the wall safely and effectively. The brackets should be easy to install and fit the mirror easily. If it comes with a sticky back, then they should stick easily to any wall and stay in place for years to come. The mirror should be something you can set and forget.

Materials
When you are working with glass, you want quality. Most of the mirrors on our list are made of either glass or acrylic.
If you choose to use the acrylic mirrors, you will have something very sturdy but be sure it is highly reflective so you can get a clear image of yourself without any distortion. If you use panels, be sure they fit together easily and stay in place.
If you are using glass mirrors, be sure it is good quality thick glass which will not shatter easily if something bumps against or hits it. If your mirror is not framed to help protect it, we recommend you use one with a protective backing to make it shatterproof. The ones on our list come with silver backing or vinyl backing which help protect backing.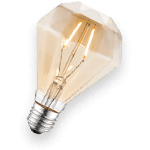 Mirrors Are Not To Be Vain
Many people think having a mirror in your gym means you are just vain and want to stare at yourself, but there is a little more to it. Mirrors are for checking your form, making sure you are doing the exercise correctly so you will get the most out of it. Of course, mirrors are also for looking at yourself but not in the way you think. Being able to see the fruits of your labor will help inspire you to keep going.
Best Way To Transport A Mirror
What happens if you have to move and need to pack your mirror? First, invest in the best packing materials. The investment will be worth it when your mirror arrives at the new place safely. Use packing tape to make a large 'X' that covers the surface of the mirror. Put a corner protector on each corner to keep them from getting damaged. Cover the mirror surface with a layer of cardboard, and it is ready to travel!
Frequently Asked Questions
q:

Does my home gym mirror need to be floor to ceiling?

a:

You do not need a mirror which is floor to ceiling. Your mirror can be at least a foot and half above the floor and still let you see everything when you are standing in front of it. It should be 48-72 inches tall or so. Any more than that is a waste of effort and money.
q:

Do I really need a mirror in my gym?

a:

It is not that your gym 'needs' a mirror but they are definitely helpful and not just for vanity's sake. You can look at yourself and check your progress and where you need improvement which provides inspiration. The biggest benefit though is being able to check your posture during your exercise to be sure you are doing it right and getting the most out of it. So mirrors are definitely handy.
q:

Where should I place the workout mirror?

a:

A regular gym does not need fully-mirrored walls as you see in a dance studio. You can have your mirror at least 50cms off the floor. That space will be taken up by equipment anyway. Also, remember that mirrors placed behind your power rack are going to be a waste of money, so place them carefully.
q:

How thick should my mirror be?

a:

The thicker a mirror is, the stronger it will be. Thin mirrors, such as those in acrylic mirrors, are more prone to flexing. As a general rule, you should not buy a mirror that is less than 3 mm thick. 5 mm is ideal.
q:

Do you have any installation tips?

a:

Remember that when you are measuring up your mirror, you need to allow a 2-3 mm gap around the edges to provide a snug fit. You will also need to allow 6-7 mm to ensure that the seam that joins the two mirrors is secure. Make sure that the wall that you are attaching the mirror to is completely flat.

This is especially important if you are installing acrylic gym mirrors. An acrylic mirror can be directly drilled to the wall, provided that you use a drill bit that will not damage the material. As an alternative, you can use an adhesive to glue the mirror to the wall. Spread a thin layer of adhesive uniformly over the whole of the mirror backing.
Subscribe to our newsletter