Best Socks for Hiking and Walking Reviewed
last updated:
Mar 25, 2021
Hiking and walking are activities that are not too strenuous, but if they are done for long enough, they can definitely cause feet to become angry and sore. This is why you must make sure to make every right step to protect your feet when you go walking or hiking. Choosing the right sock for the job is the best way to do it! Sure, shoes play an important role too, but socks are just as important, so make sure to read our guide on the best hiking socks thoroughly to find just what you need!
In a hurry? The test winner after 12 hours of research: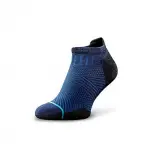 Rockay Accelerate
Why is it better?
Tight Elastic Top
Reflective Logo
Lifetime Guarantee
Plenty Of Padding
Seamless Construction
In a
Hurry? Editors choice: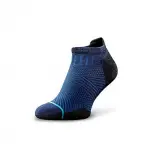 Test Winner: Rockay Accelerate

15
Researched Sources
13k
Reviews Considered
10
Hours Researching
11
Products Evaluated
Comfort
Fit
Materials
Features
Effectiveness
By Default
Criteria Used for Evaluation

Comfort
When you're walking or hiking, especially for a long time, the most important thing to look for is comfort. We usually think about the comfort of our shoes, completely forgetting to consider the comfort of the things closest to our feet - socks. The comfort of socks matters as much as the comfort of our shoes.
By getting both comfortable shoes and socks you're saving yourself from a world of pain and fatigue. There are many things that determine the comfort of socks. For starters, the material of choice and the fit followed closely by the padding and the extra features a pair of socks have.
The way socks are constructed says a lot about them. The way the sock is brought together will determine just how comfy it is. Crooked stitches and thick seams are a recipe for disaster. When you begin walking, you won't notice it so much, but as time goes by you will become increasingly aware of that fat seam digging into your skin and creating friction.
This is why it's very important to find socks with a no seam construction, that was constructed properly. If there are no seams around the toes, there's nothing left to bother you! Non-slip socks tend to be more comfortable than their regular partners. The reason why is very simple - if you have a pair of socks that really like slithering down into your shoes, maybe even slipping from your feet, you will soon discover how intensely uncomfortable that is!
The bunched-up material will pinch your skin, cramp up your feet, and potentially cause blisters to appear, and blisters are the last thing you need when you're walking on harsh terrain. A tight top band is one way to prevent a sock from slipping into your shoes. It should be tight enough to keep the socks in place without cutting off your circulation.
A tight cuff is very helpful when you're hiking for one more reason - it will keep dirt and dust out of your socks, creating a comfier and safer environment. Some socks have very unique designs, like the Injinji. The pair of socks wrap around every individual toe.
Although this looks like a way to bring discomfort, it's actually helpful, as it helps your toes move naturally, and it keeps them from rubbing and pinching inside the toe box. A supportive arch band will also make socks comfier. The band will compress your arches and stabilize your feet, lowering pain and fatigue as a result. It will also keep the socks firmly in place.
Since you're going to be tackling great distances and harsh terrains, it's important that your socks have the right amount of padding. These extra cushions absorb shock and distribute your weight evenly around the soles of your feet. This, in turn, saves your feet from a lot of stress, and as a result, you experience less pain and burning.
The balls of your feet won't have to carry you home alone - you will have the socks helping out, and you won't even remember feeling pain while hiking again. Too much padding is a curse as much as no padding is! The extra material can be too thick and trap your feet in your shoes, constricting their movement and squeezing the life out of them. This is why you need to choose socks that have just the right amount of padding!
Compression socks tend to be comfier than regular socks. There's a reason why they are so popular, you know! The extra tightness will keep your feet properly aligned, reduce the amount of swelling and fatigue, and it will keep your blood flowing, so you won't even notice you're becoming too tired to walk!

Fit
When looking for the best hiking socks, the fit of your socks matters just as much as the comfort does. In fact, the comfort of your socks is directly related to the fit - if you've got the wrong size on, you will not be comfortable! A pair that is too small won't allow your feet to stretch out, so they won't be able to support you.
Plus, your joints will start hurting like crazy. A pair that is slightly too big doesn't sound so problematic, but all that extra material can quickly bunch up inside your shoes and create friction, a great recipe for blisters! This is why you need to make sure that the size of the socks you're buying is just right.
Some socks are one size fits all, while others follow shoe size charts. One size fits all socks are excellent if you have average feet. If you're on the margins (here you can find shoes for flat feet), these universal sizes will definitely not be the right choice for you, as they will either be too small or too large, no matter how magical the producer claims they are.
Getting the right size for your feet is a safer bet. If you are not sure what your exact size is, you can always check it. All you need is some paper, a ruler, and a pen. Take off your socks, and stand on the paper. Carefully outline the shape of your feet, and then measure the widest and longest points.
Once you write them down, compare them to an online chart to discover which size you need. It's worth noting that some socks run small or large, and read up on reviews to see if you're eyeing a pair that is not true to its size. If you're between two sizes, you should go for the larger one. If your socks are compression socks, then it's even more important that the size is correct! A size smaller can cause numbness, tingling, and shooting pain, which is definitely something that shouldn't happen when you're walking or hiking!
The size of the sock is not the only thing that determines the fit. The materials can affect it as well. The right material choice will make the socks hug your feet tightly yet properly, supporting you. They will feel like a second layer of skin! The top band of the sock has to be the right width for your calves if you're choosing longer socks. All in all, the socks should feel tight, but not too much as they will constrict you and prevent you from moving around freely!

Materials
There are a lot of different materials that can make up a pair of socks. The best wool hiking socks are the most popular choices. Other materials commonly used are polyester, spandex, nylon, and cotton. Some manufacturers use special materials they designed for the socks, with unique properties that give the socks some extra features.
Cotton and wool are both materials that are natural. Cotton comes from the cotton plant, as the name suggests. It's a very lightweight and soft material that feels heavenly against our skin.
It takes on colors very well, so you can expect to see a myriad of colors if the socks have cotton fibers. Socks made out of cotton alone are never a good choice. Cotton is very absorbent, but it stays wet for a very, very long time, and being wet and sweaty when hiking is one way to give yourself blisters and a bad odor.
It's also prone to tearing. On the other hand, merino wool can absorb as much as a third of its weight in water. Still, that moisture doesn't stay there for a long time! It escapes to the surface and evaporates, leaving you dry.
Merino wool is also a great insulator, so if you're preparing to hike during the harsh, cold winter, you can rely on merino wool to keep you warm. It can also keep you cool though, as it adapts like a magician to the conditions outdoors. The only issue with merino wool is the price, and you will have to pay more if you want to enjoy all of its magical properties!
Then we have our synthetic gang. Polyester, spandex, nylon, and most proprietary materials come from plastic. This shouldn't scare you into thinking that you won't enjoy the socks though.
Fibers are made out of plastic, with amazing properties on their own. Let's start with polyester. Polyester is lightweight, and it does an excellent job of moisture-wicking.
It sucks up your sweat and pushes it through to the outer layers. Polyester dries very fast, and you won't even notice you were sweaty in the first place. Spandex is as stretchy as taffy, accommodating your feet and adhering to their shape perfectly.
It won't permanently stretch out though, as it will go back to what it was as soon as you take the socks off, maintaining that perfect fit as long as the socks live. Nylon is lightweight and stretchy, but it's not very durable. Your best bet is finding a pair of socks that blend all of the materials we mentioned above into one solid piece. This way, all the great aspects each fiber has got a chance to shine, while the negatives are outshined and almost non-existent!

Features
There are a lot of features a pair of hiking socks can have, and they are all important for your future comfort and happiness. The very first thing you need to look out for is moisture-wicking. Polyester is the one that does this job.
Moisture-wicking socks never let water pile up around your feet. As a result, bacteria don't get the chance to thrive, nor do blisters have the option to rear their heads to bother you. Moisture Wicking should be paired with breathable materials in the form of mesh panels.
This way, as the water evaporates, cool air kick out the moist and warm air and freshens you up. If you want to be extra safe, and you should be, choose socks that have antibacterial linings. They never give the bacteria or fungus a chance to grow in the first place, and you are then saved from infections and bad odors all at once!
The best socks are anti-blister socks. We mentioned blisters many times before, simply because they are the number one enemy of feet. They hurt, they sting, they bleed, and they invite infections in!
Plus, no one has the time to keep socks and shoes off for a week to let them heal, so we're stuck with them for what seems like an eternity! Luckily, newer socks are made specifically to keep blisters away. These socks stay put, don't bunch up, they do not become wet, and they do not have any thick seams or too much padding that will rub you the wrong way.

Effectiveness
What makes hiking socks so different than regular socks? Will they really keep your feet happy and pain-free, or is it just a fairytale we are too gullible to believe? Well, we're here to say that it's definitely true, and if you do not believe us, you should compare wearing regular socks and these specialized socks the next time you go walking or hiking.
These socks are specialized in so many ways that you simply won't be able to imagine ever walking without them in the first place. They will keep blisters away, they will keep you dry, they will support your feet and cushion them, and they will look much cooler while doing it!
Expert Interviews & Opinions
Most Important Criteria
(According to our experts opinion)
Experts Opinion
Editors Opinion
Users Opinion
By Default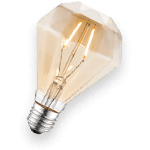 Portability
It's always a good idea to carry an extra pair of socks. You can never know when a surprise shower or snow will soak up your socks and give you trouble. Luckily, socks are definitely very portable. They are super small and thin, and even the thickest pair of socks will be able to squeeze into your backpack. This way you're always ready for whatever life throws at you!
Durability
These socks were made for walking, and it's important they stay that way. That's why your new pair has to be durable. A durable pair will be made out of the right materials, and it will keep you protected for a very long time. Some socks have reinforced heels and toes that keep the construction intact, and some even have a y-construction that makes that construction even tougher!
Other Factors to Consider

Compression
Some socks have graduated compression. This kind of compression has varying degrees of tightness throughout its length. It's usually the tightest around the arches, while the compression weakest around the toes and around the ankles/calves.
The levels range from 16-25 mmHg, but there are socks that have a higher compression level. If you're going to use the socks for walking or hiking, you don't need more pressure, unless you suffer from certain health conditions. Graduated compression socks keep your blood flowing in all the right directions. The extra tight hug around the arches keeps them in check and supports them so they don't end up carrying all the extra weight.

Flexibility
A stiff pair of socks will trap your feet, and you won't be able to move freely. This puts a lot of strain on your feet and the surrounding tissues and joints, which in turn creates pain and stiffness. A good pair of socks has to be flexible, and the best way to ensure that your socks are flexible is by checking whether they have elastane. Elastane is extremely stretchy, and even the smallest percentage of elastane will give the socks the flexibility they need to accommodate your every move!

Weight
Although we don't often think about the weight of our socks, there are socks that can be called heavy. You won't notice the extra weight they carry right away. As the day goes by, you will notice just how tired and sore your feet are.
The extra weight will also cause your feet to warm up, which in turn makes you sweat. Lightweight hiking socks do exist, and make sure your pair doesn't make you feel like you strapped on a pair of boulders!

Bottom Line
Keeping your feet safe with both socks and shoes is always a good idea. You won't ever have to worry about pain and discomfort again, if you choose the proper pair, of course. We hope our guide has helped you understand these socks to a deeper level, and that you have found what you were looking for!
Frequently Asked Questions
q:

Do I really need specialized socks?

a:

Do you really need sneakers for walking and boots for hiking? If the answer to these questions is yes, then you already know what we're going to say. If you wear just a simple pair of socks or a regular pair of sneakers, it's not the end of the world.

You will experience a world of trouble you could have avoided by getting special socks or shoes! These incredible socks will guard you against all kinds of trouble - bunching, blisters, fatigue, and swelling, and they will look good while doing it!
q:

How do I care for my socks?

a:

Every pair of socks needs to be washed and dried properly. By doing so, you remove all the built-up dirt and bacteria, and you give the socks a fresh smell, making them ready for a new day. However, not every sock can handle the same things.

Some socks can be washed in machines and dried without worries, while others will fall apart just at the mere mention of warm water. Usually, your best bet is hand washing them and letting them air dry in the shade. If the manufacturer offered instructions, read them carefully, and make sure you follow the guide closely!
q:

What length is the best?

a:

This all depends on the weather conditions, and how protected you want to be. Ankle socks give the least protection, as they reach your ankles and technically only support you and keep you safe from blisters and sweat. Crew length socks and knee-highs will warm you when it gets colder, so they are the right choice for cooler weather. Over-the-knee socks and thigh-highs should be reserved for extreme weather conditions, as they will warm you up beyond belief!
q:

Can I wear these socks if I want to run?

a:

If they have the proper amount of padding, we don't see why not! Padding is very important when you run, and the more padding you have, the better your feet will feel! Just make sure that the socks don't have too much padding, because that's as bad as having no padding at all.
q:

Are these socks pricier than regular ones?

a:

Well, they were made with specialized material blends, with features most regular socks do not have, so it only makes sense that the price tag is bigger. So yes, they are pricier, but they bring so much more to the table that you will forget their price as soon as they hug your feet!
Subscribe to our newsletter