Best Invisible Socks Reviewed
last updated:
Mar 25, 2021
Wearing socks is a must, especially when you're working out, but sometimes we wish to hide the fact we're actually wearing socks. Be it for aesthetic purposes, or because we simply want to give our skin the chance to breathe.
Crew length socks are definitely the most common ones, but they are always visible, even when you're wearing pants, so what happens when you want some hidden comfort? This is where no-show socks, or invisible socks, come in play! They will give you all the benefits regular socks do while hiding the fact they exist in the first place! If you want to discover the world of invisible socks, or if you're just looking for a new pair, head onto our top 10 list to discover which pair fits your needs the most!
In a hurry? The test winner after 12 hours of research: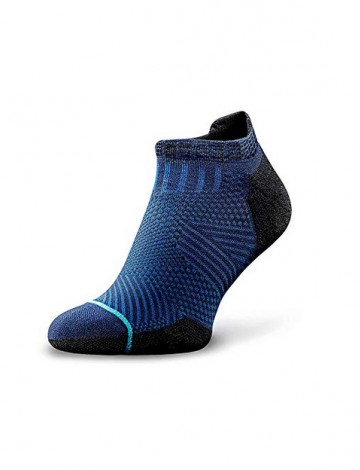 Rockay Accelerate
Why is it better?
Organic Merino Wool
Elastic Top
Reflective Logo
Padded Areas
Seamless Construction
In a
Hurry? Editors choice: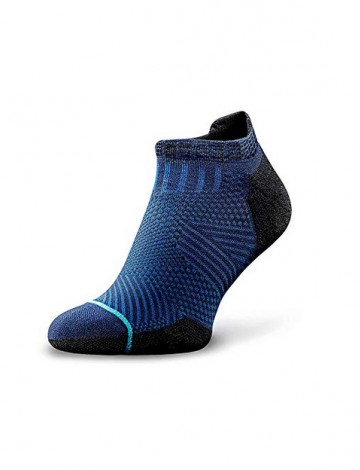 Test Winner: Rockay Accelerate

12
Researched Sources
16k
Reviews Considered
12
Hours Researching
13
Products Evaluated
Comfort
Features
Fit
Effectiveness
Materials
By Default
Criteria Used for Evaluation

Comfort
Comfort is very important when it comes to socks, especially so if you plan to exercise while wearing them. There are a lot of things that determine the comfort of the sock. The most important ones are the materials of choice, whether you have the right size on, the length of the socks, and how compressive the socks are. We will go over these aspects in greater detail in the following sections, but we should mention what else makes the sock comfortable.
You're probably used to seeing regular, cotton socks, with no padding and normal seams and designs. Well, we're here to tell you that if you really want to enjoy being comfy, you should skip out on those and go for more specialized socks! Working out in regular socks can be very annoying.
They slip into your sneakers, absorb moisture like crazy, and create extra traction that is sure to cause irritation and blisters. This is what you need to look out for if you wish to avoid all of this! Since we're talking about invisible socks here, they really have a tendency to slip into shoes, and the last thing you need when you're getting in the workout zone is stopping to adjust them.
So, always make sure that your socks have a tight top band. It shouldn't dig into your skin and stop your circulation, but it should be tight enough to stop the socks from bunching up. Compression socks usually have a tight top band, which works wonders. Not only will it keep the socks in place, but it will also keep away dirt and rubble from entering your socks and causing potential blisters and wounds.
Next, you need to look at whether your socks are compressive or not. If you never tried out compression socks, we highly advise you to do so! No-show compression socks do exist, and they work just as well as regular length compression socks do. The compression of these socks will again make sure that the socks stay in place, plus the graduated compression will promote circulation, reduce swelling and fatigue, and keep the arches of your feet in check, minimizing the risk of aches and pain.
The seams affect the comfort of socks as well. You might not think too much about the construction of your socks, but we strongly believe that everyone should check the seams and stitches of their socks before they buy them! Thick seams and careless stitching open ways for trouble. Let us paint you a word picture - say you're sweating it out on the treadmill, or you decided to go for a nice, brisk walk in the great outdoors.
As you walk or jump around, the thick seams will begin to cause extra friction, or they will just bug you too much, creating all kinds of discomfort. They will pinch your toes and press onto your skin, and there's one easy way to avoid this - choose socks with seamless toes and heels, and with stitches that are expertly made! This way you avoid all the potential trouble we just mentioned. You might need to pay a little bit more for these socks, but it's worth it in the end!
Last but not least, look at whether the socks are padded or not. The amount of padding you need will be determined by what you need to use the socks for. If you just need them for short walks, you don't need so much cushioning.
Walking and hiking socks need to have plenty of padding while running socks should have a full pad on the soles! If you need socks when you lift though, try to avoid padding altogether, because it could throw off your form and create problems you never knew existed in the first place. Some socks are only padded under the heels and the balls of the feet, while others have a completely padded sole, and the top band can be padded as well, acting as a guard for our heels! All in all, remember to choose comfortable socks if you want to enjoy staying on your feet!

Features
Believe it or not, socks can come equipped with plenty of useful features that make them worth your while. Feet are one of the areas that are very prone to sweating, and it's important that the sweat has a way to escape. If the sweat stays trapped in your shoes, the very first thing you will notice is the smell.
No one likes to have smelly feet, and moisture-wicking socks are your number one priority if you want to avoid this issue. Moisture-wicking socks work by letting all the moisture escape through a system of super small capillaries, similar to the ones found in our own body, and once the sweat reaches the surface of the socks, it can then freely evaporate into the air. But you should find breathable shoes too if you want to be completely safe.
When sweat escapes from the construction of the sock, there is no hospitable environment left for bacteria to grow, and the bacteria are the ones that cause sweat to smell in the first place. Regular sweat is an odorless liquid, but once bacteria start to thrive, it becomes smelly. This is why socks treated with anti-bacterial technologies are something you should look for as well. These technologies prevent bacteria from growing and multiplying, removing the probability of bad odors. And no bacteria means no risk of infections!
Some socks have anti-blister properties. This is where no show socks come into play. Their length is the best if you want to avoid blisters, simply because if they bunch up they won't create so much friction.
The materials of choice, plus the construction also affects the creation of blisters. Flat seams, or no seams at all, significantly lower the chances of blisters showing their ugly heads. Merino wool is very soft, and as such will not create the amount of friction needed to cause blisters. Also, compression socks can work wonders here too because they force the socks to stay in place.

Fit
Socks are usually either one size fits all, or they come in small, medium, and large. One size fits all socks sound like a godsend, but no foot was made the same way, and these socks fail to cater to our individual needs. They can be too small, too big, or too tight, and you won't be able to control that.
When considering the size of the sock you need, you should consider your shoe size. Socks usually follow the same set of rules. If you're not sure what your shoe size is, you should determine it with a very simple method.
All you need is a piece of paper, a pen, and a measuring tape or ruler. Start by placing your bare feet on the paper, and trace the outline. Then measure the widest and longest point, and write it down on paper. Compare this to the many sizing charts found online, and voila, you've got your size! Just remember that some socks run small or large, so read the reviews and carefully select your size. If you're in between sizes, manufacturers usually recommend that you go for the larger size.
The size of the sock is not the only thing that affects the fit, however. The materials of choice, the compression, plus the additional features a sock has all play into the quality of the fit!

Effectiveness
You may be wondering, are regular length socks more effective than ankle-length or invisible socks? Well, that all depends on what you need the socks for. Invisible socks can help you with just about anything, and as you can see above, they have the same features as long socks do that make them worthwhile.
The only thing an invisible sock can't do is keep your calves warm. If you want to stay warm and protected completely, we advise choosing longer socks, but if you want your socks to stay hidden and you don't have to worry about the cold, go for no show socks!

Materials
Socks can be made out of a huge variety of materials. Wool, cotton, polyester, spandex, and special proprietary materials are all fibers that can be woven into your socks, and they all give the sock different properties.
Let's look at cotton and wool. They are both natural materials, although one comes from the cotton plant, while the other comes from sheep, usually Merino. Cotton is extremely light and breezy, soft to the touch, and colorful.
However, cotton absorbs moisture like crazy, and it has a very hard time wicking it away. It's also not so durable, sprouting holes in no time. Merino wool, on the other hand, is very hardy.
Do not think that the wool will keep you extremely warm and sweaty! It will actually wick away moisture and keep it away from your skin. Merino wool can absorb a lot of water, but the water goes up to the surface layers very quickly, and then it evaporates, never to bother you again. The only problem with merino wool is that it's rather pricey, so do not be surprised if your merino wool socks have a bigger price tag!
Polyester, spandex, mesh, and nylon are all derived from the very same source - plastic. Although they are created differently, they are all man-made. They don't have the same features though, and they all bring unique features to the table.
Polyester expertly wicks away moisture, and it dries very fast, leaving you cool and dry. Spandex is extremely stretchy, and it bounces back to its original shape very fast, so you always have the very same excellent fit. Nylon is like a blend between the two, but it's not so durable. Finally, the mesh is made out of the materials we just mentioned. It's lightweight and stretchy, and very breathable, playing a very important factor in keeping you cool and dry.
The best socks are made out of blends of the materials we just mentioned above. It's up to you to discover which blend suits your needs the best!
Expert Interviews & Opinions
Most Important Criteria
(According to our experts opinion)
Experts Opinion
Editors Opinion
Users Opinion
By Default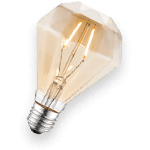 Portability
The best thing about these little socks is that they can easily fit into just about any bag you have. When you fold them, they become as small as a button, and they are not hard so they can be squished into insanely small spaces. This way, you can take them with you no matter where you are, and you will always be ready to work out, or you will simply have a back-up pair to stay supported and protected at all times!
Durability
Socks are an accessory that we use every day. You can't imagine leaving the house without a pair of socks on (unless you're wearing sandals or slippers), and they are constantly walked all over. You also have to wash them every day, and the constant washing can seriously damage the integrity of the sock. This is why many sock manufacturers invented ways to keep the socks running for a much longer time. Some socks have reinforced heels and toes, the two areas most likely to sprout holes. Some have reinforced stitches, while others have a special y-construction that strengthens them and also keeps them in one place.
Other Factors to Consider

Style
Invisible socks come in many different styles. Some cover you whole ankle, some leave the arches exposed, while some cover only the top portion of your feet! It's up to you to decide what kind of style you need to cater to your needs. You can't really run in ankle socks, nor can you go clubbing with bright green socks sticking out of your sandals or loafers. Making the right choice when it comes to style matters more than you might think. Think twice about the colors you choose and the length you need, and we're sure you won't have any issues with styling!

Bottom Line
Although invisible socks are not as popular as crew length socks, they are definitely an important member of the team. You will be able to hide them with ease, and they won't warm up your calves, letting you blow off some extra steam. We hope our guide has helped you make the right choice, and that you will enjoy your new pair of invisible socks!
Frequently Asked Questions
q:

How do I wash my no-show socks?

a:

Washing socks is super important. A washing cycle removes all the built-up bacteria and sweat, and it gives the socks a fresh, alluring scent. Not all socks were made the same way, and sometimes you have to take extra care when washing and drying them. Some socks can be safely machine washed and dried, while others need to be hand washed and be left to air dry, out of the Sun. Make sure you read the manufacturers instructions carefully, and we're sure your socks will survive plenty of washing cycles!
q:

Can I wear no-show socks to the gym?

a:

This all depends whether you've got the right pair for the job. Some invisible socks do not have any kind of padding or support, or they don't cover the whole foot, making them a poor choice for ocassions. Other, more specialized socks, have plenty of padding and special features that are meant to make working out much easier. Go for socks such as these, and you will enjoy wearing them to the gym!
q:

Will invisible socks create discomfort?

a:

A poorly constructed socks will definitely be uncomfortable, no matter the length. Some people say that the shorter socks slip into their shoes and cause problems, but this happens only if the socks have no way to stay put. Seams can also be uncomfortable, and too much padding is problematic as well. Make sure you though everything over, and you will have no problems with uncomfortable invisible socks!
q:

Are crew socks better than no show socks?

a:

There's no real answer to this question. Invisible socks are better for some occasions, while crew length socks enrich your lives in different ways. It just depends on where you're going and what you'll be doing.
q:

Are these socks really invisible inside sneakers or shoes?

a:

Some can peek shyly out of the shoes, but they are usually really invisible. You'd have to try really hard to spot them, which is the whole point of these socks!
Subscribe to our newsletter