Best Free Standing Punching Bags Rated – 2021
last updated:
Jan 18, 2021
There's no better way to build muscle and work through frustrations than with a freestanding punching bag. What we love most about freestanding models is that they don't require complicated mounting methods that demand that you bust out the power tools. Simply fill the base with sand or water, and you are ready to get to work! We made sure to select sturdy designs that are composed of quality materials such as leather or Nevatear and come from trusted brands such as Everlast or Century. It was also important to select designs that boast a rounded base that makes it a little easier to move when needed.
In this guide, we have selected some of the best free standing punching bags to help your work through frustrations and build muscle.
In a Hurry? The test winner after 21 hrs of research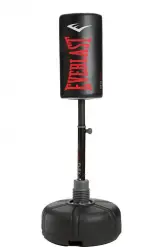 Everlast New Omniflex
Why is it better?
Made from Nevatear
Great for small spaces
Trusted brand
In a
Hurry? Editors choice: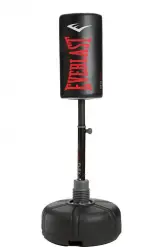 Test Winner: Everlast New Omniflex

37
Researched Sources
14
Reviews Considered
21
Hours Researching
16
Products Evaluated
Adjustability
Durability
Materials
Stability
Value
By Default
Best Freestanding Punching Bags
Criteria Used for Evaluation

Adjustability
Adjustability provides the user with customizable training.
Freestanding punching bags are often set sizes, weights, and heights. But free standing punching bags should be set to a similar proportional height to the user. This allows for more accurate precision and a variation in technique with boxing practice.
Some are fixed and not adjustable but have longer surface areas so users have a surface area suitable for their various heights. But many come adjustable for height, and some even offer adjustability with bag fill density weight.

Durability
Durability extends the lifetime of a product.
Punching bags literally take a beating. So it is especially important for these pieces of equipment to be well made since they take so much constant stress. When researching these products for their level of durability, we looked at the strength of materials, quality of construction, and how well and long it holds up with wear and tear.

Materials
Materials improve product quality.
We investigated the quality of materials for each product in-depth. The strength of the bag fabric, how well it deals with moisture, and how the fabric feels for the user when they hit it, are equally important for punching bags. The quality of the material being used to fill the bag is also important for both durability and how well it absorbs shock.
And finally, the base of the punching bag should be made out of thick heavy-duty material to withstand the intensity of impact.

Stability
Stability enhances the overall performance of a freestanding punching bag.
The best freestanding punching bags must have a high level of stability in order to be effective for their training purpose. They need to be stable to keep from falling over and stable enough not to move around on the floor with each hit. The initial base weight will have an effect, the weight of the bag itself, and also how much sand or water can be added to the base to keep it weighed down from moving.

Value
Value helps consumers save money.
As with most at-home gym products, expensive doesn't always equal product quality. So a higher price tag doesn't mean it is the best.
When considering the overall value of the punching bags researched, we looked at the price of the product and how long the product is expected to last and hold up. With that information, we were able to arrive at a general expectation of how much use the consumer would get out of the product before it began to wear. And that's how we determined the value of each bag on the list.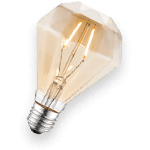 Bag and Base Weight
You need to get a good balance between the weight of the bag and the base. If one of them is too light, the whole thing may fall over, which will be very annoying when you are trying to get a fluidity going in your workout. On the other hand, if it is too heavy, the bag will not provide you with the reflex and bounce back that you need.
Your bag should weigh about half of your body weight. So, if you weigh 180 pounds, you should look for a bag that weighs 90 pounds.
Portability
A great advantage of the freestanding punching bag is that it can be moved around. It can be moved into place for use, and then moved back into a corner or closet for storage so as not to be in the way of space. For that reason, you should look for a freestanding bag that allows for ease of movement. That means that it should have transport wheels so that you can easily move it out of the way when you are finished with your workout.
Frequently Asked Questions
q:

Is there a benefit to a freestanding bag compared to a hanging bag?

a:

A major advantage of the freestanding punching bag is that you do not have to go to the trouble of setting it up. No need to put up a chain and hook up the bag to it. No need to find a good ceiling and the heavy-duty hardware wall to install it. You simply roll it into place, fill the base with sand or water and you're ready to go. A lot of people do not have access to an overhead beam to hang a bag from. Others are in rented accommodation and are not permitted to make holes in the ceiling. For these situations, the freestanding punching bag is the answer.

The freestanding punching bag has space benefits over the hanging bag, largely because of its ability to be moved. A hanging bag is there for the duration, whereas a freestanding one can be used and then stored away. That being said, there is quite a space requirement for this bag. You will need an area of around 6-7 feet to operate effectively.

You will also save money in the long run if you opt for a freestanding punching bag because you will not have to pay for mounting hardware.
q:

What are the best materials for punching bags?

a:

The ideal exterior material for a punching bag is leather, but this is cost-prohibitive for most people. The next best option is synthetic leather or durable vinyl. The least favored material type is canvas which tends to sweat and is the roughest on your hands and feet. Canvas can also tend to punch up and produce soft and heavy spots on the bag, which you do not want.

There is all manner of interior fillings for punching bags, ranging from clothes to cotton and high-density foam. High-density foam is preferred as it will have the best shock absorbency. You will also want to look for a bag that has a zipper on the top that allows you to add or take away filling to suit your requirements.
q:

What is a freestanding bag used for?

a:

The freestanding punching bag is a longer bag than the traditional chain-hung bag. This allows for more versatile training. It's great to use while training for Muay Thai, JiuJitsu, and other martial arts disciplines. It's also an excellent choice to use for traditional boxing training, by yourself or with others. These are also great to use in kickboxing classes.

The freestanding punching bag is also a more versatile cardio training tool because you can make better use of your legs.
q:

What is the ideal height for a freestanding punching bag?

a:

Ideally, you will want it to be adjustable in terms of height. This will allow you to customize it for your specific requirements. Beyond that, it will allow the bag to be used by all of the members of your family. If it's not adjustable, it's suggested to make sure the bag is no more than head high for traditional boxing practice.
q:

How do freestanding punching bags stay in place?

a:

Some bags come pre-filled but others need to be filled when you get them. That means that you will need to put either sand or water into the base before you can use the punching bag. The weight of the water or sand keeps the punching bag base secure. Even with the most intense impact, they are designed to literally take a beating without moving. They will have a small opening at some point on the base to accommodate the fill. Check reviews to see how easy this fill process is.
Subscribe to our newsletter