Boxing Tools: 11 Must Have Items – Garage Gym Builder
last updated:
Feb 07, 2020
Boxing is a sport with very few barriers to participation. So long as you've got your fists, a pair of gloves and a worthy opponent, you're good to go. Boxing training, however, requires a little more. If you're ready to create your in-home boxing tools, then there are a dozen indispensable pieces of equipment that you must fit your space out with. Let's check them out to make sure that your home boxing tools are ring worthy. Be sure to check out all the great information about the best home boxing tools we have here for you!
In A Hurry? The test winner aafter 7 hours of research

Outslayer Punching Bag
Why is it better?
Heavy Duty
Sturdy Vinyl Cover
100 Pound
55 Inches Tall
10 Year Warranty
In a
Hurry? Editors choice:

Test Winner: Outslayer Punching Bag

5
Researched Sources
12k
Reviews Considered
7
Hours Researching
10
Products Evaluated
Use
Effectiveness
Materials
Style
Durability
By Default
Criteria Used for Evaluation

Use
None of these boxing tools we listed here are that hard to use. Even if you are a beginner, you will easily master every piece of equipment we mentioned here and will have no problem building up even more strength and power with it.
The punching bag and slip ball are easy; all you need to do is hang them well, learn some basic punching or kicking styles, and work away. The gloves and wraps are straightforward too - you need to make sure that the size is correct, and that they are not too loose or tight around your hands. You need to be able to move your hands the right way when you exercise. A stopwatch requires just two buttons to be worked with, which is not something you should worry about in this age of technology. The mirror needs to be hanged on the wall, and the rest is simple! The mat needs to be spread across the floor, and you're good to go. The only troublesome part we could think off is the barbell, but once you get the hang of it, it can be easy to understand too!

Effectiveness
These boxing tools have all been around for a very, very long time, so you can rest assured that they have been appropriately tested and worked with. They are all practical boxing tools, and will give you the wanted results as long as you keep working on yourself!
Punching bags will teach you how to punch right, and you will need to punch hard, so you'll be prepared for everything. The slipping ball reaches you defensive maneuvers, while the punching bags and wraps effectively guard your hands. The mat cushions your body, and the mirror lets you see everything you need from a different refreshing angle. The stopwatch will allow you to view essential numbers, while the jumping rope is a handy tool for a fantastic cardio session!

Materials
When you are select your boxing tools, you need to consider the materials your boxing tools are made out of. It is because they will affect everything, ranging from the fit and support to the durability and sturdiness. You need excellent and sturdy gloves and punching bags, and boxing pads too, and your best bet is leather. Leather is natural, durable and hard-wearing, but it's pricey, so if you want the best to be prepared to spend a lot. The filling should be foam, and can even be gel-infused, cushioning you and keeping you safe. All in all, the materials you choose need to be excellent. Otherwise, your home boxing tools won't last long!

Style
The heavy bag is the focal point of any home boxing tools. It requires hardly any floor space, yet it allows you to do a range of boxing workouts while relieving your stress at the same time. When shopping for a heavy bag, you have several options. In addition to the free-standing hanging bag, you can get wall-mounted bags, angled bags, and even bags that are in the shape of your opponent. The old school hanging heavy bag remains the standard. Whether it's hung from a wall-mounted bracket or an overhead beam, you need to have at least one hanging bag in your place. The mounting of your bag is essential. You need a stable, secure, mounting kit that will instill confidence when you're pounding the hell out of your heavy bag. Go with a minimum of three quarter inch bolts and fasteners. When it comes to the bag itself, make sure that it is constructed of a heavy-duty leather hide. Most bags are filled with tightly packed cloth rags. However, you want a bag that does provide a little bit of giving so that you don't demolish your hands.
Quality hand protection is vital if you are to survive in the boxing game. Get into good habits from the very start by investing in some top-notch wraps and bandages.
Here's what you need:
Crepe Bandages
Hand Wraps
Gel-filled Undergloves
Crepe Bandages – These boxing tools are the standard bandages that are used medically. You can pick them up from your local pharmacy. Don't go for the basic cotton variety, however, as they won't offer enough stretch in the fabric. Ask for bandages that are 8-10 cm wide. You'll want about 4 meters of length.
Hand Wraps – These boxing tools are a commercial upgrade of the crepe bandage. They are constructed of tightly-woven fabric. They include a loop and a velcro fastener for sturdy application. Hand wraps are available in a range of colors. They will give you better protection than crepe bandages.​
Gel-Filled Undergloves – These boxing tools are like fingerless workout gloves with the addition of gel protective padding. They are a convenient, but more expensive alternative to bandages and wraps. Make sure that you get snugly fitting gloves, as loose under gloves can cause friction type injuries.​
Boxing gloves come in all shapes and sizes. However, there are three basic categories that you need to be aware of:
Competition gloves
Sparring gloves
Bag mitts
Competition Gloves – These boxing tools are thinner at the knuckle, the wrist section is longer, and the padding is more evenly distributed. They come in 8 oz or 10 oz options.
Sparring gloves – These boxing tools are heavier than the competition model, affording the boxer more protection. You will spar a lot more than you will fight in the ring, so sparring gloves need to offer you a lot more padding.​ Because of this, the gloves are heavier than competition gloves, ranging between 14 and 18 oz.
Bag Mitt – The bag mitt is a pared-down version of the boxing glove that allows you to feel the power of your punch a lot more. You can get a thumbless version, but this tends to detract from the feel of a real boxing glove. They weigh between 10 and 12 oz and come in a range of colors.
Without a timing device, your home boxing workouts will be haphazard. Because you are training for a specific sport with timed rounds and rest periods, your training needs to simulate that pattern as closely as possible. You should be sparring or hitting the heavy bag for three minutes, then resting for a minute or less.
You can purchase a specific ring timer that you can mount to the wall. It will provide you with a visual timer as well as a noise activated timer and can be pre-set with a range of training options. Ring timers, though, are relatively expensive and can make quite some noise, so they may not be the best option for an in-home application.
When you're boxing, you cannot be wearing a wristwatch, so you need a timing device which can suit your application. The armband personalized timer is an option that works for some. With it, you can set your round and between round times, and it will beep to signal when to stop. The only drawback is that the constant movement of your arm muscles may work the device free.
Pocket timers are another option. You won't be able to reach into your pocket to check the time, but they do come with an audible signal that will keep you on track. Some versions can be clipped to your shorts if you don't have a pocket.
Skipping is the preferred cardio option for boxers, and with good reason. It is the most cost-effective, space-friendly, and efficient way to get into a great shape known to man. Look for a rope that is made of leather and either wooden or steel handles. The benefit of leather is that it is very durable, and it is heavy enough to provide for high-speed skipping.
Contrary to what many non-gym-goers think, mirrors in gyms are not there to admire your muscles. They are an essential way for you to monitor your form. To improve your boxing technique, you need immediate feedback that the mirror provides. The mirror can even serve as your opponent when you're shadowboxing.
You want to set up a mirror that will allow you to see the entire body. It is essential because boxing success depends upon the ability to coordinate the upper and lower body. For that, you need to be able to see the two parts working together. Make sure that you place a good backing on your wall mounted mirror, to protect it against shattering.
Boxing isn't all about the heavy bag and sparring. Developing core strength is a key component of a complete boxing program. That means getting down on the floor. And that means having a quality mat to provide comfort and to soak up the sweat.
You'll want an exercise mat that will allow you to lay down in a natural position without parts of your body hanging over the edge of it. Make sure that the mat is comfortable but not so soft that it will move from side to side when you are exercising on it.
To get ready, you need to hit the weights. That means having a range of dumbbells, barbells, and kettlebell gear available for your use. You'll want a quality steel barbell with knurled handgrips. You don't necessarily need an Olympic bar, but you will want a bar that is a minimum length of six feet. Grab some easy-on collars to keep the weight secure.
Investing in a full range of dumbbells can get very expensive. You can cut costs dramatically by purchasing a set of adjustable dumbbells that allows you to preselect a weight from between 10 lbs and 80 lbs (depending on which model you buy) and lift that weight dumbbell off of a bed of weight plates.
You'll also want at least 3 pairs of kettlebells to allow you to perform unique moves like goblet squats and swings. Get yourself a pair each of the 43, 44, and 53 lb kettlebells. Read our review of the best kettlebells here and how to choose the right kettlebells for your home boxing tools.
You'll also need weight plates. The most economical way to buy them is in a set. Start with a 160 lb set and build from there as your strength level increases.
The maize bag is a small, pear-shaped bag that has a maize filling. It looks somewhat like a speed bag. The maize filling is what makes this bag so effective in the boxer's arsenal. It allows the puncher to feel the hit much more than the heavier bag. One reason for this is that the maize bag doesn't have the spring that a heavy bag does. The shape of the bag also provides more opportunity to train with hooks and uppercuts. It makes it a great complement to the heavy bag.
Pads are an essential part of the training mix. When you're training with the heavy bag, or even when you're shadowboxing, you are the driver; you get to call the shots. However, when your training partner slips on the focus pads, they are now dictating the action. It makes the experience a lot more fight realistic. Don't get a pair of focus pads that are too large. You want them tight and focused.

Durability
Expect to spend a lot of money on your boxing tools. Once you realize how much you spent when constructing your gym, time, and energy included, you will understand why durability is such an essential factor. A durable and sturdy punching bag, for example, will hold on no matter how hard you punch it, and leather boxing pads will keep it together throughout every tough session. The durability is affected by the materials and how the equipment was constructed, so make sure that you are buying premium quality items if you want it to last long!
Expert Interviews & Opinions
Most Important Criteria
(According to our experts opinion)
Experts Opinion
Editors Opinion
Users Opinion
By Default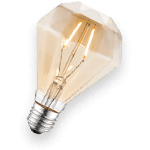 The Punching Bag
These boxing tools have been used for martial arts, and even swordplay, for the complete written history of training! This tells you just how valuable the punching bag actually is, and how reliable it is. They were made out of leather, filled with whatever the people could find, and then you'd just punch away! Today they come in a huge variety of materials and styles, so you have plenty of punching bags to choose from!
Other Factors to Consider

Bottom Line
Creating your ideal home boxing equipment is a tough task, especially if you don't know what you need to build a proper gym. It is why we created this guide - to let you know what you need for a complete, functional home boxing equipment. Yes, the lost is long, but it's essential, and you will have the best possible experience if you follow along with the guide. We hope you understand boxing gyms better now, and that you will enjoy making your new gym!
Frequently Asked Questions
q:

Do I need everything from this guide for home boxing tools?

a:

Well, if you want a complete home boxing tools, yes you do. But you can do just fine with a punching bag, gloves, a set of wraps and maybe some dumbbells. It will ensure you have a full workout session, but if you want to experience the true beauty of boxing, we recommend that you use everything we mentioned in our guide!
q:

How hard it is to build a boxing gym?

a:

Indeed, this looks like a daunting task. But once you read through this guide, you will realize that building the home boxing equipment is not that hard, but making the right choice is. It is why we created this list, and we hope that you will use it to your advantage!
q:

Can I use boxing gloves without hand wraps?

a:

Technically, you can. But this doesn't mean you should! Hand wraps keep your fists stable and protect your wrists from spraining and breaking, which is very important when you expose your hands to extreme impact forces and shocks. Choosing to skip the wrap might seem like a good idea bow, but when you injure yourself, you will regret it, without a doubt!
q:

How thick does my mat need to be?

a:

Well, this depends on what you will be using it for. If you're going to be practicing yoga, you need a thick mat to cushion you. If you are going to be standing on it, a thin mat to softly cushion you is all you need!
q:

Is the skipping rope my only cardio option?

a:

Of course not! But it is the best option, since you don't need to move around that much, and you don't need to buy an elaborate, huge machine to practice cardio. You can always go outside and run, but the weather is not always good, and you won't always feel like doing it, so having a jumping rope is a reliable cardio option as one of the most useful home boxing tools!
Subscribe to our newsletter