Home Boxing Gym: 10 Must-Have Items
last updated:
Feb 06, 2020
Setting up a home boxing gym is not as time-consuming or costly as some might think.
The first task will be to decide where to set it up, you can do this in a garage, a spare room in the home or if you have a shed in the garden, even that will work. Keep in mind that wherever you choose to set-up that you will need a ceiling which will allow you to hang up boxing bags if you don't have a room with a strong ceiling, then you can go for freestanding equipment.
Also, give thought to air-ventilation for airing the room and the noise level which you will create, while training.
Next, you need a list and this is where this guide will help you.
In a Hurry? The test winner after 12 hrs of research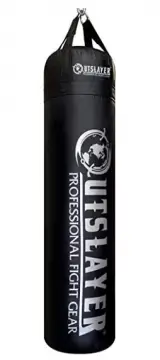 Heavy Duty Punching Bag
Why is it better?
Easy to hang
Durability
Good at absorbing impact
Good for boxing
Good for martial arts
In a
Hurry? Editors choice: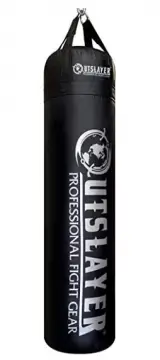 Test Winner: Heavy Duty Punching Bag

30
Researched Sources
8k
Reviews Considered
12
Hours Researching
10
Products Evaluated
Durability
Ease of Use
Effectiveness
Value
By Default
Best Home Boxing Gym Essentials
Criteria Used for Evaluation

Durability
Without durability, you will keep having to buy your gear again and again.
Boxing is a demanding sport, so much energy goes into boxing practice and the gear used for boxing has to be exceptionally durable.
During our research, we came up with two levels for the required durability.
Heavy duty durability.
This durability level covers just about all types of boxing gear. Dedicated boxers train regularly, their equipment is under constant pressure to be durable. For those who create a home boxing gym and intend to use it regularly and for intense training, it is just to go for the most durable types of gear offered on the market. for example, a heavy-duty punch bag made from real quality durable leather is going to give a longer durability performance. Leather is also repairable, depending on which type of damage it sustains through the regular pounding. Heavy-duty bags for boxers and martial artists and subjected which get regular heavy-duty workouts, have to be durable and this will be reflected in the price. To go for a budget option is pointless, it won't be long before the bag is giving costs for repairs or in need of replacing.
Moderate use.
This is when a boxing product, bag, gloves, shoes, etc are going to be subject to moderate use, not much in the way of very regular heavy-duty workouts. Our research confirmed that under moderate use, it is ok to look at the cheaper options offered by brand names, they have carried out the research, they know which design and which types of materials are fine for moderate use. This often means the use of cheaper to source materials and this will be evident in the lower price tag for boxing gear. The lower price will not mean a product is not good, if it is a brand name, it just means the product is built from materials which can deal with moderate use.
We looked at higher-priced products, our research assumed that users will be going for higher than moderate use. We chose a heavy-duty bag which is available in the USA and Canada, and an equally good quality brand bag which is available in the UK.
We advise here that users can look in respective countries for a good quality brand heavy bag for serious heavy-duty punching or martial arts practice and that they will easily identify good bags because the brand will be known and the price will be higher. Moderate users can apply the same criteria, look at the brans, check out the various options on offer by the same brand and regard the price as an indicator of how durable the bag will be.
Hand wraps are always tricky, using supportive and protective bandage requires very accurate and patient dexterity. Our research indicated that no matter which you choose, or which brand, the ease of use will be down to practice and technique for application, the more it is done, the better the user will get in terms of ease. There is not a short cut to achieve ease of use, it just requires practice and skill.

Ease of Use
Ease of use will vary depending on different types of boxing gear.
Defining easy of use for the various types of gear needed for use in a home boxing set-up is a mixed bag of criteria. it is not possible to pin down one set correlative criteria because of the different functions required from different types of gear used by boxers.
We looked at heavy-duty bags and for easy we want to establish if they were pre-packed or needed to be filled by the user, obviously, pre-filled boxing bags scored higher for ease of setting up and use. However, if a user can fill his/her own bag they do get to choose the type of filler and how dense and heavy the bag will be. brand makers are aware of this and they do offer pre-filled bags at different weights. Another criterion feature for bags is, does it arrive with a good durable heavy-duty chain and well-made ceiling bracket so that they can easily be hung up for use.
For hand-wraps and supportive bandages, ease for use is tricky, all of these products require the same approach for setting up for use. Ease is achieved through practice and good dexterity.
Skipping ropes, this should be an easy part of the kit to assess, however, they do come in different weights and lengths. Quality is evident through the type of rope material used to make it and there is all sort of quality levels available. Generally, skipping ropes are an essential part of a kit and we found that choosing a rope is easy and users will get a similar performance from the majority of ropes available on the market. The only factor to consider is durability, some will last longer than others but again this will be down to how often they are used.
Timers, we looked at the options for the gym timers, and we found products that were not so user-friendly for setting up, at times the screens were either too small or the readouts should be clearer. We found timer options that met the needs for being user-friendly, easy read-outs and reliable. We have selected a timer for this guide which we feel offers good value and consistent performance.
We checked and compared gym mirrors and we were happy to find that there are many good options on the market, different sizes and the majority are fair quality. We suggest that users always choose a mirror that is offered with the full range of fittings for attaching to a wall. another ease of use choice is to go for a free-standing mirror.
The range of floor mats for home gyms is impressive, they come in so many size options, thicknesses, and prices. For our review, we looked for a mat that would be easy to stow away, thick enough to be comfortable, a good amount of durability, obvious anti-slip features, and a standard price. We felt that all these qualities add up to ease when using.
For weights, we looked across a range of choices while keeping in mind these are for home use. We went for a set which is very easy to set up, nice and easy when needing to change or adjust the weight amount. We also found in our choice that the quality is very good while the price is nicely weighted in favor of the buyer and user.
For a small punchbag, the market has so much to offer, even bags that are filled with water. We selected a bag which will allow for practice quick combinations followed by powerful hits, so shock-absorbing had to be a feature. The bag we chose allows the user to move around and practice combinations and punches from a good range of angles and distances. The bag has very good durability and it is easy to set-up.

Effectiveness
Effectiveness results from good design and durability.
Our criteria for effectiveness covered how well the products are when being designed for a specific and important purpose. For our selected products we needed to see that the design clearly matched the purpose and we are satisfied that this criterion has been met in this selection featured here.
Durability ties in closely with effectiveness because all boxing gear must offer the right amount of durability for purpose in relation to the intensity of expected use for the gear to be effective. Therefore, our review looked very close at the level of quality in the materials to get a good understanding of how durable each product must be in relation to its purpose.
Every piece of kit we looked at was able to provide effectiveness as a result of a combination of good design, put together properly and the use of appropriately durable natural or synthetic materials.

Value
Value embraces all the required criteria for a good product.
We used the value in the broadest possible context because we feel it covers more than the price. We wanted to see ease for use, ease for setting up, ease for maintenance.
We ascertained that value covers looking at the performance of each of these boxing items, the user gets value if the kit meets performance standards. Value is certainly gained in terms of money when the gear proves it is durable and offers long term use to those that use it.
All of these choices for a gym for boxing at home have met the criteria for value in all senses of the many possible criteria which can be applied to asses them.
Expert Interviews & Opinions
Most Important Criteria
(According to our experts opinion)
Experts Opinion
Editors Opinion
Users Opinion
By Default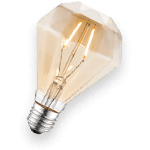 Buying known brands
The boxing equipment market is flooded with products, it is not unusual to hear a boxer saying she/he got a now heavy duty bag or a pair of gloves at a steal of a price. It is also not unusual to hear the same person protesting because the bag split within a month, or the gloves are already failing.
All of us can be tempted by those budget prices, the product looks well designed, it has visual appeal and the price seems incredibly friendly. It is likely that durability along with a lack of quality sourced materials is the reason for the knock-down price. A popular Korean saying sums it all up, buy good quality shoes and spend a little higher or buy low-quality shoes and keep replacing them every three months. Eventually, you pay a lot more then if you had gone for quality.
Options offered by brand makers
Be very aware that brand makers of boxing gear will offer a tiered price list for certain products.
For example boxing bags, all boxers need a punchbag but it is also about how much the bag will be used, boxers who need regular very heavy duty training sessions on a bag will most certainly go for the top option offered by a brand maker, the price will be higher and the durability and performance from the bag will be long. Boxing gym owners know this, they will always go for the higher price because they must have the best available for use.
However, brand makers are aware that some boxing gear products will only receive moderate use, and this means that they can be less focused on sourcing the highest quality material, they can even substitute by using synthetics which will work with moderate use.
You need to really gauge how much you will use your gear at home and then do a little comparative research to come up with the best choice of boxing gear for your home gym.
Other Factors to Consider

Model
Choose the right model for effective use.
These criteria looked at the design or model.
Many types of boxing kit such as bags and gloves are offered in a different design. A pear-shaped bag has a specific purpose, for practicing combinations and uppercuts, so if this is a training need it is important to understand the model's design and the intended use because it focuses on a particular training need.
Gloves come in a lot of models, different weights is something offered by the different models and the user must focus attention and be sure to choose the correct weight because this will have a big impact on training and development. Some glove models can double up for martial arts or boxing and if that is what a person doing training needs, it is important to select the correct model or there will be a lot of negative impact on training methods.
Shop around, look for a model which fits in with training needs.
Frequently Asked Questions
q:

Any tips for cleaning gloves?

a:

The most popular is to place the gloves for a couple of days inside a bag into your freezer. This will kill most of the bacteria though some will survive through hibernation. So after this treatment, give the gloves a spray inside and out with an anti-bacterial spray.

The reason for placing the gloves inside a plastic bag to prevent moisture from entering into the material body of the gloves and then freezing into ice.

Think also about a regular spray job with a good performing anti-bacterial spray to help prevent ant build-up of bacteria. This preventive measure will reduce how often you will need to clean your gloves.
q:

How can I choose the best gloves for me?

a:

It's down to money, of course, you can pick up a twenty dollar pair of gloves bu the materials will be questionable, the durability will be short, with sub-standard materials the bacteria from sweaty training will probably take hold and breed quickly. The level of protective support will not be good, cheap gloves are a short term option. The longer you box you will find yourself looking at and wanting gloves from a higher price level because these will be the best option for you.
q:

Are freestanding boxing bags good?

a:

Freestanding is good for easy to set-up and avoiding drilling holes in ceilings.

Freestanding bags are more for those looking for cardio training and not so much for honing up professional boxing power and skills. They are nice for home use and equally useful in a gym.

If you are aiming to box professionally, you will gain more if you train on a heavy hanging bag. Hanging bags are closer to real fight experience.
q:

Which material is best for a heavy punch bag?

a:

Best or most popular? Generally, boxers prefer a leather skin on a bag, it takes a solid punch, sounds correct and has very high durability. Leather is not inclined to ripple or bunch up over time in the way that some synthetic materials do. There is also synthetic leather which gets close to being good in the ways that leather is.
q:

Why so many different shaped bags?

a:

There are so many choices because the different shapes serve for training at different methods for boxing, a pear-shaped bag is nice for uppercuts, and working on those important combinations. Heavy bags are long and ideal for heavy-duty training for both boxing and other fighting arts. Speed bag designs are lighter and clearly designed for working on boxing speed.
When you see a different shaped boxing bag, ask and find out its design purpose to see if you need it.
Subscribe to our newsletter