Best Home Exercise Equipment for Weight Loss Reviewed
last updated:
Mar 11, 2021
Losing weight is hard! Whether you have a few pounds that you need to shave off around your midsection or a more ambitious goal, you need tools to help you get there. Since there is no magical pill to take to give you the body you have always wanted, you need to earn it!
Home exercise equipment for weight loss has to follow one simple rule: it needs to get your heart pumping. Pounds start to slowly melt away when your heart rate lives in that hot spot of 55-80 percent of your max rate. Treadmills, rowing machines, ellipticals, bikes, and HIIT trainers are all perfect companions to help shed those pounds.
In this guide, we have compiled a list of some of our favorite machines that will actually get your excited to lace up those sneakers and work up an amazing fat-burning sweat!
In a Hurry? The test winner after 7 hrs of research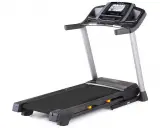 NordicTrack T Series Treadmills
Why is it better?
Trusted brand
SmartResponse motor
FlexSelect shock absorption
In a
Hurry? Editors choice: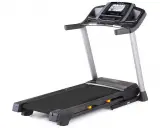 Test Winner: NordicTrack T Series Treadmills

2
Researched Sources
840
Reviews Considered
7
Hours Researching
10
Products Evaluated
Ease of Use
Effectiveness
Size
Connectivity
Advanced Features
By Default
Best Home Exercise Equipment for Wegiht Loss
Criteria Used for Evaluation

Ease of Use
If a piece of gear is too complicated to use, it may turn into a very expensive coat rack!
When you are working to lose weight, you spend a lot of your day tracking calories and weighing the food that you eat. The last thing you want to deal with is workout gear that is difficult to use!
That's why we made sure that the styles that we selected for our list were not only easy to use but easy to put together as well. It's incredibly important that these devices are put together in the right way right out of the box. If something isn't put on the right way, you risk damaging your device beyond repair.
If you aren't a very handy person, there is hope! Many brands provide users with in-home installation at an additional cost. It may sting a little to pay more to have your device assembled by a professional, but it sure beats the cost of having your machine repaired because it wasn't put together right.
Once it's assembled, we also wanted to ensure that it was easy to use. For most powered machines, a quick start button is key. On the dashboard of all of the devices we selected, we made sure that each option was equipped with a bright green quick-start button that turns the device on so you can use it immediately.
Pre-programmed workouts are nice and are an option once you become familiar with the device. A quick-start button means you can jump on your machine without the need to sit down and thoroughly read the giant instruction booklet before you get moving.

Effectiveness
One of the most important features of these devices is whether or not it actually helps you shed pounds.
Building muscles is a beneficial feature, but fat reduction happens when your heart rate is elevated to that sweet spot that sheds pounds. We wanted to get into a few of the key features we considered when selecting products to help shed those unwanted pounds.
It was important to select devices that engage your entire body, not just targeted muscle groups. If you hate the extra weight around through thighs, targeted thigh workouts just aren't effective. There is no machine on planet earth designed to slim down certain areas of your body.
To elevate your heart rate, you need to engage all of the muscles in your body. Machines such as ellipticals, treadmills, vertical climbers, HIIT trainers, and rowing machines do exactly that. These devices not only engage the muscles in our legs, but they work your arms and back muscles as well.
If you want to trim your belly fat, only doing sit-ups just won't cut it. Fat loss happens when your heart rate gets pumping and all of your muscles are engaged.
To be effective, these machines need to also be engaging as well. If you aren't interested in climbing aboard, you are more inclined to continue your couch potato lifestyle. That's why we wanted to make sure that we selected products that stepped outside of the box to make things fun.
Rowing machines are often overlooked when it comes to shedding fat, but they are actually really fun! These machines have a bit of a learning curve because the motion may seem a little foreign for those that are longtime treadmill users.
While it may not seem like you get the same cardio workout, these machines actually work more muscles than standard cardio gear! The pulling motion on the line activates muscles in your back and arms as well, which is something that a treadmill cannot do!

Size
Not all home gyms have the same amount of available floor space.
Whether you have a very small area or your entire garage is packed to the brim with machines and weight lifting gear, we wanted to select designs that would fit even in the smallest of spaces.
There were a few things that we took into consideration before selecting a product that was small and compact. For many devices, the maximum weight capacity starts to suffer when the unit is small or more compact. Before we selected a smaller design, we made sure to check that the maximum weight capacity was still reasonable.
Sometimes when selecting a smaller unit, it also means that it isn't as durable as some of the full-size designs. Before we selected a smaller option, we made sure to comb through hundreds of user reviews to ensure each product selected was something that would last you for years of continued use.
Foldability is a great feature to consider if you are working with limited space. Rowing machines, for instance, take up a lot of floor space. To make room for more gear, we selected designs that could fold in half to be easily tucked up on a wall like a hideaway bed.
There is one style of machine that is small and compact and is a great option for small spaces. The vertical climber offers a super small footprint because users climb in an upright position. Before you take the plunge and select a vertical climber, make sure that your ceiling is high enough!
If you have your gym set up in the garage, height will not be much of a problem. However, if you have your gym in the basement of your home, be sure to measure the height of your ceiling to ensure that you have enough room to use this device.

Connectivity
Connecting to your device means that you can track your progress on your phone.
We have stated it once before but it's worth repeating: tracking is the key to success. When you push past your personal goals, it can really motivate you to keep pushing and keep shedding pounds.
We wanted to select machines that are able to connect to your phone or your fitness devices (such as a FitBit) to help track your progress. Many of the devices out there on the market offer Bluetooth connectivity to free yourself of wires.
Some of the higher-end brands, such as NordicTrack, offer subscription apps such as iFit. What we love most about the iFit app is that it puts you in contact with personal trainers that design workout programs for your specific machine to help you reach your goals.
Working out alone from home can be tough. At the gym, you are surrounded by peers with similar goals which can really help motivate you. At home, you may only have your cat as emotional and motivational support. By connecting your phone to your device, it's like you have all of the support of a gym right at your fingertips.

Advanced Features
Special features built into each device are there to make your life just a little bit easier.
While some features may make your life easier, others make it a bit harder - but in a good way! We wanted to select products that were sure to give you help when you need it, and the ability to increase the intensity at the press of a button. Below, we wanted to explain some of the features that we felt were the most beneficial for all users.
Heart rate monitor: When the goal is to shed pounds, elevating your heart rate is the quickest way to achieve your weight loss goals. That's why it is important to always keep tabs on how hard your heart is pumping.
We wanted to ensure that we selected machines that came with a heart rate monitor device. Typically, monitors are metal plates on the stationary handlebars on your device and display your heart rate in real-time on the central display screen.
Speed/incline adjustment: Walking or running on a flat surface day after day triggers the exact same muscle groups in the exact same way. After a while, it just won't feel as engaging as when you first started. That's why we wanted to select devices that allowed users not only to change up the speed but also the incline.
When you change the incline, you suddenly trigger different muscle groups than when you run or walk on a flat surface. By adjusting the device to a slight incline, you will activate large muscle groups such as your glutes and hamstrings.
Bluetooth capability: We are all very glued to our phones, and it is because all of our important information lives there! We were drawn to devices that enabled Bluetooth connectivity so that you can hook up your smart device right to your exercise machine.
Pairing your device with an app such as iFit allows you to track calories burned, distance traveled, and time spent workout out all from your phone. Plus, it also provides you with special workouts to help keep you motivated.
Expert Interviews & Opinions
Most Important Criteria
(According to our experts opinion)
Experts Opinion
Editors Opinion
Users Opinion
By Default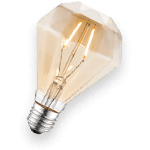 Stick To Your Diet
Weight loss happens 80 percent in the kitchen, and 20 percent in the gym. Even though your clocked 60 minutes on the bike in the morning doesn't mean you are free to eat donuts for every meal. If you don't want to curb your diet, you will need to run at least 10 miles per day to shed 1 pound per week! For optimal results, keep your calories low, fruit and veggies high, and stay active.
Take Time To Cool Down
We know that all you want to do after a 30-minute run is to immediately shut the machine off and lie face-down on the carpet. Don't do that! After your run, be sure to cool down and slowly lower your heart rate. This can simply be a nice 5-minute walk at a leisurely pace. If you don't properly cool down, you can't flush lactic acid and waste from your muscles which means you will be super sore the next day!
Schedules Are Important
When you schedule your workouts, you are more likely to stick to it. Pick a time of day that works best for you. If you are not a morning person, fit in a workout in the evening. We know that mustering up the enthusiasm to work out from home is tough, so pick a time that works best for you!
Frequently Asked Questions
q:

Does walking really help burn calories?

a:

Yes! As long as you are moving, you are burning calories. While walking doesn't burn as many calories as HIIT training or running, it still has it's benefits. In fact, some dieticians feel that walking is one of the best ways to lose weight because it is low impact and there is less of a risk of becoming sidelined from an injury.

To ensure that you reap the most benefits from your walks, it is important to set personal daily goals. Walking just 30 minutes per day helps keep your heart pumping, which sends much-needed blood to your muscles. For most adults, 10,000 steps per day are about average.

If you are far from 10,000 steps, don't worry- that's what goals are for! We suggest setting weekly step goals to hit per week, and then increasing steps each week.
q:

What is HIIT training?

a:

HIIT training is a great way to burn a lot of calories in a very short time frame. HIIT stands for High-Intensity Interval Training. Basically, you raise your heart rate really fast (we're talking in a matter of 30-60 seconds), hold it there for 2-3 minutes, and then slow down the intensity to lower your heart rate.

Most HIIT training workouts burn between 15-22 calories per minute of exercise. To put that into perspective, just 30 minutes of HIIT training can burn up to 660 calories! That means that it will take you 30 minutes of heart-pumping HIIT training to work off 2 jelly donuts.

It is important to note that HIIT training isn't for everyone. If you are older or recovering from an injury, it is important that you consult with your doctor before engaging in any intense training!
q:

What's the best way to track my progress?

a:

The key to any successful exercise and diet endeavor begins and ends with trackable progress. If you feel that you have been doing everything right but don't see that reward on the scale, you are more likely to give up. That's why tracking your progress as well as pounds loss is a great way to stay motivated.

We suggest downloading a health app on your phone to track your steps and your activity levels. If you are really serious about tracking progress, a FitBit is another great solution. Wearable fitness trackers not only track how many steps or miles traveled throughout the day but they also intermittently check your heart rate as well.

Checking your heart rate is key for maximin fat burning. The harder that your heart has to pump during exercise, the more calories burned. Your targeted heart rate during exercise should be between 55-80 percent of your max heart rate. Keeping your heart rate in that sweet spot is where you will lose the most weight.

With a fitness tracker equipped to your arm, keeping tabs on your heart rate is a cinch!
q:

What are some of the benefits of using an elliptical?

a:

Ellipticals are great because they provide all of the benefits of running on a treadmill without the impact on your joints. The pedals work to mirror the exact same motion made when running, but there is absolutely no impact on the ground.

This motion helps protect your knees, hips, and lower back from strain while you work to elevate that heart rate. For older users, or those recovering from an injury, an elliptical is your best option.
q:

Are they easy to assemble?

a:

The answer to this question depends upon how handy you are with a screwdriver and a set of instructions. For most, these products are fairly easy to assemble and may take you between 30-60 minutes to go from box to ready to use.

It's super important that you assemble your product so that it is stable and won't fall apart when you use it. If you feel unsure of your handyman abilities, there are other options to ensure that your product is assembled correctly.

Many companies offer expert installation so you can feel confident that your machine was put together the right way. It is important to note that this service comes at an additional cost. However, it is better to spend a little more money to ensure that your product will hold up well over time and won't fall apart on you!
q:

Do I still need to wear shoes?

a:

We know it may be tempting to pop onto a machine wearing your slippers but resist the urge! Even though you are in the comforts of your home, shoes are essential! A good pair of trainers not only protect your feet, but they also offer a good deal of support as well. If you are using a bike, for instance, the last thing you want is for your feet to slip off of the pedal as you start to pick up the speed.

The good news here is that for home use, you don't need to spend a lot of money on a good pair of trainers. For working out at home on a treadmill or a bike, you simply need a pair of shoes that offer support to your arches, and that have a good grip on the base.

If you are running on a treadmill, we suggest trainers that provide a good deal of shock absorption because treadmills have a history of being hard and unforgiving on your feet and joints. We suggest running shoes that have a drop of at least 5 mm or more for ample protection.
Subscribe to our newsletter