Best Deadlift Jack and Dead Wedge Reviews 2023
last updated:
Jan 07, 2021
The deadlift is one of the best things you can do in the gym to pack mass onto your frame. It's also a great exercise for power, allowing you to quickly be hoisting impressive poundage from the deck. That presents a problem - loading and unloading the bar can be a major hassle. A deadlift jack - or a dead wedge - can make your life a whole lot easier. Let's check out the best on offer.
In a Hurry? The test winner after 20 hrs of research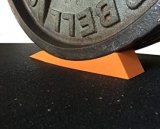 The Dead Wedge by Evolutionize
Why is it better?
Inexpensive
Compact
Easy to Use
15
Researched Sources
1.2k
Reviews Considered
20
Hours Researching
5
Products Evaluated
Ease of Use
Effectiveness
Materials
Portability
Durability
By Default
10 Best Deadlift Jacks and Dead Wedges
1

. The Dead Wedge by Evolutionize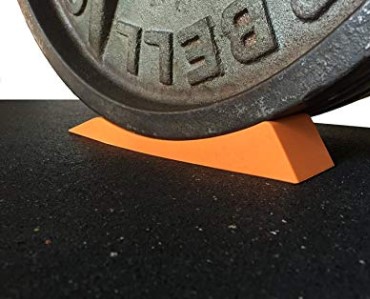 Inexpensive
Compact
Easy to Use
The Dead Wedge is a barbell jack alternative that allows a similar result for a whole lot less money. It is a brilliantly simple deadlift wedge which is placed alongside one 45 pound plate at the end of your deadlift bar. It has been tested on weight up to 900 pounds with no problems whatsoever!
The plate can be easily rolled up a slight ramp to lock into the loading groove of the wedge. You are now able to load or unload the elevated bar. Finally, simply roll the bar back down the ramp and you're ready to go. The width of the wedge keeps it under a single plate and out of the way when you're training.
Read more
The Dead Wedge is versatile like a barbell jack but it is also more than that and for much cheaper. It works for lots of different types of lifts with a design that is compact enough to carry with you.
The wedge is designed with the perfect width to keep directly under an Olympic weight. It will not get caught up under the other plates while you are loading and unloading. It is so convenient.
The wedge will keep the plates rolling while you are loading your plates and you will not have to keep the bar balanced while you are getting your other plates loaded. Use this wedge to help avoid accidents while the weight is on blocks.
2

. OneFit Wonder Mini Deadlift Jack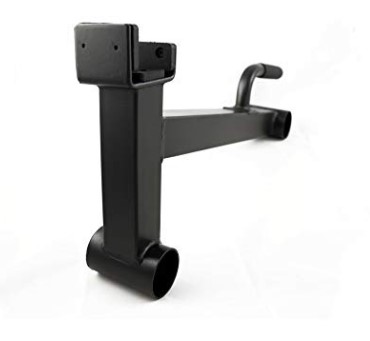 Heavy duty construction
Padded hooking grip
Compact and lightweight
The Mini Deadlift has an added convenience of a handle built-in so it is easy to lift the bar and change out your plates and the padding on the grip to prevents it from scratching the barbell. The compact design also makes it easy to store and it is powder coated to be durable and strong.
Read more
The OneFitWonder Mini Deadlift Jack is a single side deadlift stand that allows you to easily add and remove plates while the bar is on the floor. It is constructed from 2.25-inch square steel 11 gauge steel and comes with its own built-in 7-inch handle. This barbell loader makes it easy to lift the bar when switching over the plates. A padded hooking grip is also included to protect the bar from scuffing and scratching.
The OneFit Wonder deadlift lever is a great addition to any home gym. It is compact, lightweight and practical, making it easy to use and then store away for next time.
3

. Lift EZ Deadlift Wedges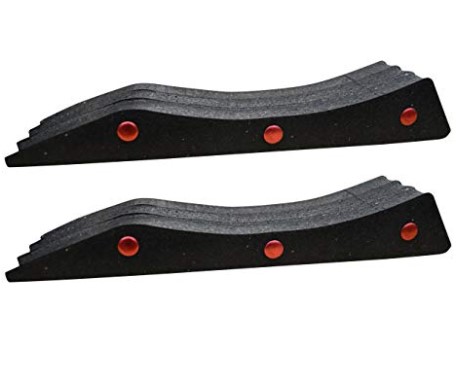 Come as a pair
Longer than other wedges
Inexpensive
Bulkier than comparative models
Lift EZ Deadlift Barbell wedges consist of two heavy-duty molded wedges which provide a gentle slope for the weight to roll onto. The plate then gets caught in the groove where it sits securely while you change the plates over. Your purchase includes a pair of two wedges.
These wedges are longer than others on the market, allowing for a more secure and rigid hold on the bar while you are changing over the weight. They come in a striking lime green color. This is a simple device, that is cheap and it works!
Read more
The Lift EZ Deadlift Wedges will help you save your back. You can add plates on and off without any fuss. You will not have to waste energy lifting up the end of the bar to slide them on.
This tool will save you time. Just roll the inner plate up the ramp, add your extra plates and you are ready to go. You will also save money and space. Just throw these in your gym bag and you will have them whenever you need them wherever you are working out.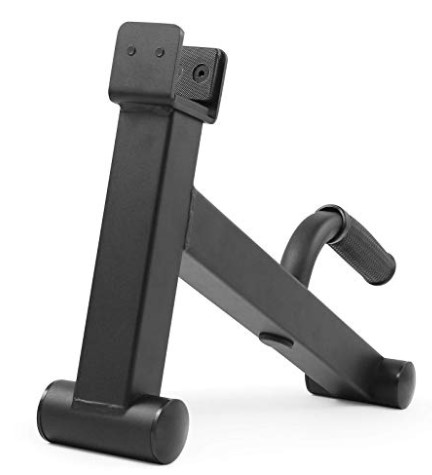 Built-in padded handle
Easy lift design
Made of stainless steel
Welds need to be double checked
Yes4All Mini Deadlift can help you avoid using a ton of your precious energy loading and unloading weight plates of your bar. This jack is the perfect solution. It is designed to be durable and stable with steel construction and an anti-rust coating. It is built to last.
Read more
This mini deadlift is made of stainless steel which is anti-corrosive for the tops in durability. It will help keep you safe from injury while changing your weights. It is padded to protect your bar knurling and keep it in place.
It is specially designed to utilize leverage and lifts fully loaded barbells easily. It has a built-in handle to make it easier to use and keeps your hands from getting overly dirty.
5

. ProFitness Deadlift Wedge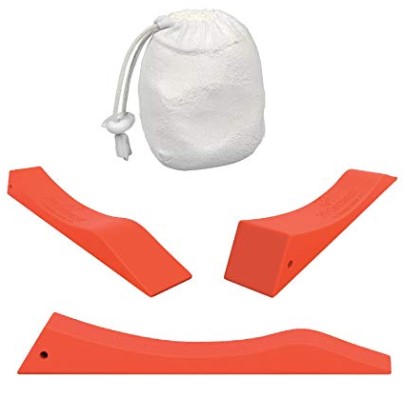 Comes in 3 colors
Compact and lightweight design
Works with any kind of weights
Helps your safety
Only comes with one wedge
The ProFitness Deadlift Wedge is designed with high durability rubber. It has a contoured groove which makes weight movement easier. It is angled perfectly for easy loading and unloading and fits a wide variety of plate sizes and styles.
Read more
ProFitness is a trusted brand which will give you better bar loading. It is more compact than the mini deadlift jacks which give it great portability. The lightweight design also helps.
This tool can be used for block, deficit, and trap bar deadlifts. It has to ideal width to help and yet stay out of the way. You will not need to balance your barbell while you change your weight plates because these wedges will keep them from shifting and keep you safer.
Criteria Used for Evaluation

Ease of Use
Ease of use helps a workout.
Making your workout easier is the chief definition of these deadlift jacks and wedges. If you use a jack, having the padded handle is nice to protect your hands and your barbell. The tool should be easy to use and hold everything in place so you can feel secure.
The deadlift is a tough exercise and it needs to be performed with reasonable ease for safety and for this a good deadlift jack and/or a wedge is a must use.
Using either of these provides the best start for a deadlift movement, the weights are stable and held in place while the lifter can adjust his position before lifting. Every lifter from beginner to pro fully appreciates and understands the advantages and the ease produced when using a deadlift jack or a wedge. Any lifter knows when lifting over three weight plates it can be a challenge for adding more weights, the pain of pinched fingers resulting from lifting one side of the bar to change those weights.
Dead wedges are easy and solve a lot of issues, they let you stabilize the bar and weights so you can quickly focus on adjusting the amount of weight. these can save a lot of energy, a lot of time and prevent strains or back problems.
During our research, we looked at how easy certain wedges and deadlifts are to use and these made it into our top five choices. We looked for ease, we looked for quality and we believe we have found a great selection for you.

Effectiveness
Effectiveness improves the quality of training.
To be effective, the tool needs to be compact and secure so you can trust it to hold everything in place. It should hold steady while you are loading and unloading so you can use the least amount of energy setting up and much more power in your workout.
For jacks, it is all about the design, stability and the weight which can be supported. The design styles do vary but the function and aim always remain the same. Good support, ease for allowing changing barbell weights.
Jacks can be expensive and many commercial-style gyms do not provide them but will provide wedges. The larger jacks can cost a high amount, even mini ones are a little pricey but without doubt, these jacks are an incredibly useful part of the training kit. Deads wedges are pop[ular because they really work and the price is easier. In fact, it is worth buying your own wedges because a pair of these will easily fit for carrying in even a small bag.
This means that a weighted wedge can be taken to the gym or used regularly at home, these simple devices make life very easy for those training for deadlifting weights. Trainers are more able to give full focus to their training aims and less on struggling with placing and changing weights.
The market offers an extensive range of wedges and deadlift supports, we factored in quality materials, ease for using, how portable these can be, and importantly durable quality and reliability. We looked very comparatively and closely at the good features and at times not so good features, designs had to be effective for any product to be able to make this buying guide list.
Choosing wedges was relatively easy, we took into account the performance, the material quality, and the cost. generally, the price of wedges does not differ dramatically between different brand makers. Deadlift-jacks are more complex when carrying our comparative research because makers have advanced and produced many interesting versions, many of which are very good.
Here we present a great selection of both options, quality wedges, and sturdy deadlift-jacks.

Materials
Materials should be durable.
Having superior materials is important because when dealing with weight your tool is under a lot of stress. Look for strong steel construction. A powder coating is nice too because it can protect your barbell from getting scratched. Investing in a product with quality materials is a great idea.
Regardless which we choose for personal use during training, durable materials are very important.
Wedges.
These are very popular because they are small, easy to carry and can be used at home or carried in a small gym bag to the local training club. The designs for wedges can slightly vary but they all achieve the same function which is to provide a stable ground-level base upon which weights can be settled and remain stable, this then does free up the trainer to quickly change over the weights and get back to the serious job of training and building up the body.
Deadlift Jacks.
Deadlift jacks are the heavy-duty performance alternatives to wedges, jacks must be constructed from very strong materials which are capable of carrying very large amounts of weight. The setting area for the barbell bar on a deadlift-jack must securely accommodate and safely support often very heavyweights. There are predominantly two versions of the larger heavy-duty version and the mini version. The larger versions are very well constructed and are more expensive than the smaller mini versions. Larger jacks are not so easy to transport and use in different locations, though the mini versions are reasonably portable.
These are products which do heavy-duty work and so the ideal material needs to be a steel/metal and any joints are good if they are welded.
Our comparative research worked very well for identifying the best products for using and we believe that we can offer a nice variety to please all expectations.

Portability
Portability can give convenience for use.
Having a wedge or jack which is portable is very helpful. In your home gym, you can move it to where you need it but even better, when you go to the gym you do not have to depend on the gym having one immediately available when you need it. You can just pull yours out of your bag and get on with your workout.
For wedges, portability is beyond question, every model is at a size and weight which can easily be carried in a small sports bag and even a pocket. These mean regular trainers can take a pair of wedges to any club where they go to train and they can also use the wedges in a garage gym at home.
Jacks are a different option, the larger models are not portable friendly in sense of being carried to the gym, in fact, many gyms do not provide the larger jacks because they are costly. the larger jacks are known to be very popular for use in home gyms.
A mini version of the large jack design is more portable friendly and can be carried easy enough in a gym bag for use in clubs or is equally good for use at home. This is the best option for those looking for a portable deadlift-jack.

Durability
Durability is a result of smart design and high-quality materials.
For Jacks, we looked for the use of strong metals built into a strong design which will ensure support when a lot of weight is placed on the jack.
Durability is closely related to materials because you need to best quality materials to have a piece of equipment which is going to last. You want strong steel construction and good quality welds to make sure it will stand up to the stress of the weights. Having a sturdy grip handle is good. If you are using the wedges, look for durable rubber material that will last.
Brand makers have no room for error when it comes down to durability value and therefore our research produced very positive results when looking at durability.
Brand makers go straight for sourcing highly durable and high-quality materials, the market is competitive and producers are focused on producing quality. Generally, it is a market which does try to improve on design and style but materials stay the same consistently. Deadlift-Jacks are in a variety of designs and any joints are welded and offer very strong stability.
Our research did produce a very impressive range of these products and we have selected the best 5 for you to look through and make a choice.
Expert Interviews & Opinions
Most Important Criteria
(According to our experts opinion)
Experts Opinion
Editors Opinion
Users Opinion
By Default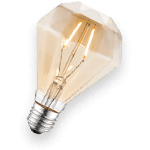 Do not improvise
There are many people who will improvise and use a weight-plate to hold the bar and weights, all of us have seen this and many of us have done it.
But, their are safety issues which can lead to an accident or at the very least badly nipped fingers caught between the weights while doing a plate change over. Wedges are not expensive, they are specific for purpose and they take the safety factor for you to a higher level, so for a small investment, it really is wise spending to keep you safer from accidents.
If you are a very regular trainer and working with a lot of weight then you really should invest in a set of dead-lift jacks as a permanent feature in your home gym, they are always well built, very strong and will ensure safety while not interrupting your flow of training.
Improvising can lead to an accident, for a reasonable cost you can prevent the potential of a painful accident or injury.
Use A Wedge
If you are someone who normally just rolls your bar up onto a weight plate to change out the plates, you would probably be better off using a wedge. They are much safe and will keep your set secure while you are loading or unloading weights.
the extra plus is that you can carry a pair of these easily in a sports bag and take them with you to use at your local training center or just keep them at home and use them in your home gym. These are always made from good durable materials which gove a reliable safety performance.
Other Factors to Consider

Bottom Line
The use of a deadlift-jack or an easier to use wedge will assist weight trainers to enjoy safer and focused training.
There are stories of weight trainers improvising and using small bar-bells laid on the floor as wedges or stabilizers to stand weights on but this practice does present risks in terms of stability.
We looked for wedges which have a strong core, ideally a metal and a durable anti-slip feature made from dense rubber or similar which will ensure the wedge does not slip while the weight is put onto it. For a deadlift Jack we wanted to see a steel frame which is designed to support medium to high volumes of weight.
For convenience, wedges win hands down, they are small enough to carry to the gym, and well-designed wedges are safe and reliable, in terms of cost they are easily affordable, durability is very good and they give a long term of good performance. Jacks are the ultimate for safety because they are a strong steel structure and include designed on safety features so that a barbell is securely cradled and held in place but the larger versions are not so portable and in-home gyms they are often a feature because they are safe and dependable. There are smaller versions on the Jack and these do offer portability in that they can be carried in a gym bag.
We hope you have picked up some good tips from our research and resulting buying guide, choose a product which fits in with your aims for either a heavy-duty performance or a lighter product such as a wedge which can be carried and use wherever you go for training.
Frequently Asked Questions
q:

What kind of plates does the wedge work with?

a:

It is universal and will work with any type of plates even the funny shaped ones and the standard sized bumper ones too.
q:

Do you need two wedges?

a:

No, you really don't. Having just one is fine. The wedge is designed to work doing one side at a time. It is hard to use two when you are training alone because it is hard to roll the barbell up there.
q:

If I don't have a lot of money is a mini lift okay?

a:

The mini is definitely smaller but it has similar characteristics. It is great for your home gym with limited space. It is more expensive than a wedge but we feel it is worth the money.
q:

What are the biggest benefits to having a wedge?

a:

They save you time and energy instead of using all of it struggling with weights. At home, it is a big benefit for safety if you are working out alone. It also helps to protect your back from energy. It is also handy to have one with you since a lot of gyms do not provide them.
q:

What makes the wedges so popular?

a:

They are easy to use because they are small. They also easily fit into your gym bag so you can bring them with you. They are cheap to buy yet strong enough to support the heaviest plates. They are also durable and won't slide around while you are using them.
Subscribe to our newsletter