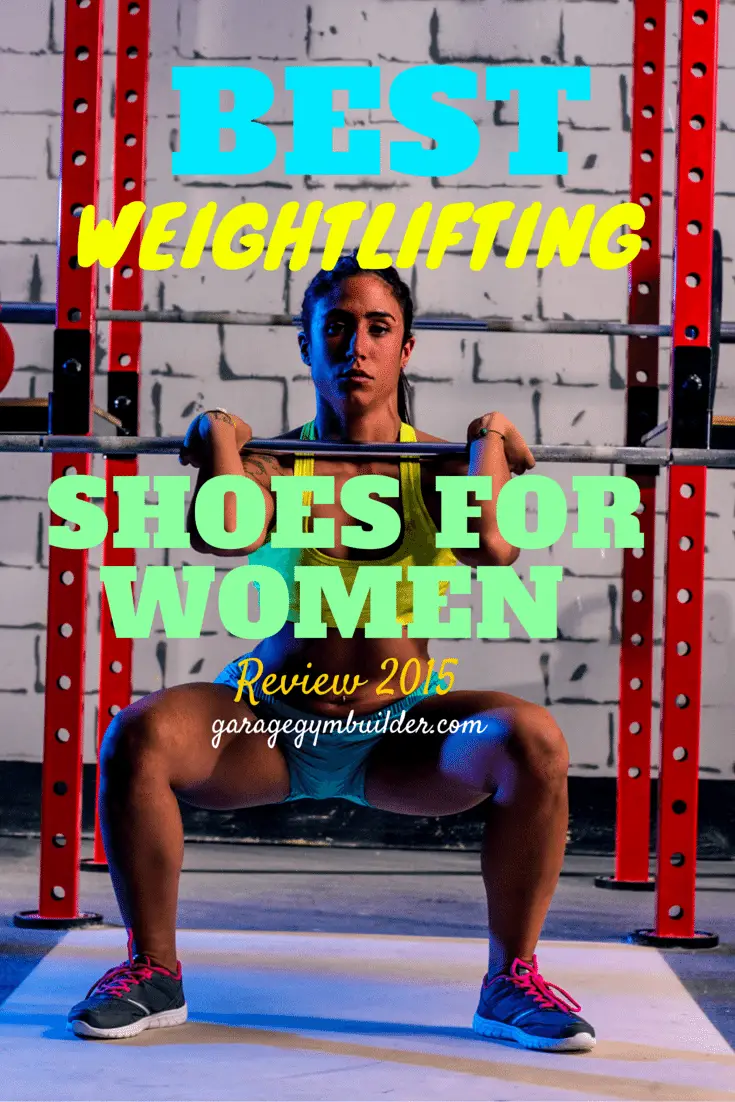 Best Weightlifting Shoes for Women Review 2018
While weightlifting is considered a no-equipment sport by some, that assessment isn't quite true. What you do need whether you're a man or a woman, is quality weightlifting shoes. Without them you'll be unable to lift to your full potential and you run the very real risk of injury. In this article we'll look at three of the best weightlifting shoes made for women and determine our choice for the best overall value.
The Best Weightlifting Shoes for Women
Women who are serious about weightlifting will want shoes that provide the following:
A non-compressible sole for effective transfer of force
A raised heel to promote proper positioning
A metatarsal strap to promote a snug fit
Indisputable build quality
Any weightlifting shoe that does not embody these four characteristics is not a shoe you want to be using for serious weight training as they are crucial to helping you achieve your personal goals and to do so safely and confidently. That said here are our selections for three of the best womens weight lifting shoes.
While the Powerlift Trainer 2 is being marketed to CrossFitters and casual lifters alike they are in fact first class weightlifting shoes that will serve even the most dedicated lifter well during most lifting routines and on most WODs.
The shoe's comfort and fit are second to none and the very attractive price point, along with a wide variety of available color combinations, make this a shoe that's well worth considering whether you're just starting out or are a seasoned veteran. Key features include:
.6" raised heel
Heel counter for added stability
EVA midsole provides comfort and arch support
Lightweight breathable upper
The 335 features Inov-8's Meta-Flex groove that allows for anatomically correct flexing, a 16.5mm raised heel to promote proper alignment and a variety of other proprietary features that make it an incredibly stable and effective piece of weightlifting equipment.
Lightweight and comfortable these famously pink weightlifting shoes will have you pressing the envelope of your personal bests and marveling at the degree of engineering forethought that went into them. Key features include:
Raised heel for proper alignment
Ripstop nylon upper for durability
Wide toe box allows for natural splaying of forefoot
Sticky outsole for maximum grip
Reebok put a lot of thought into the CrossFit Lifter Plus 2 and it shows. From the Strobel board last to the dual opposing Velcro straps to the anti-friction liner and the full leather upper every base has been covered, every issue addressed.
CrossFit Lifter Plus 2 are also available in a mind-boggling array of colors and pattern combinations that result in a look which reflects their impressive design and dynamic performance. Features include:
Genuine leather upper
Dual Velcro strap keep your foot locked in place
Friction resistant liner to prevent heat build-up
Mixed-surface rubber outsole for outstanding grip
Our Favorites: Best Women's Weight lifting Shoes
While the CrossFit Lifter Plus displayed superior engineering many of its refinements would be noticeable only to the most experienced, dedicated lifting shoe enthusiast. As for the 335, while it gets our vote as best pink weightlifting shoes and is an excellent all around product, it's trumped by the price point of the Powerlift Trainer 2, which is impossible to ignore and helps make this already outstanding shoe an even more outstanding overall value proposition.
In our judgment you could buy a pair of Powerlifts as a novice and still be happily wearing them years later as a seasoned veteran.
It's no secret that weightlifting shoe benefits are massive, and there's no doubt that the best weightlifting shoes for women not only deliver rock solid performance but their styling attributes make them some of the most compelling looking footwear of any kind, for any purpose, available today. Check out the video below for more information on our top woman's weightlifting shoe!
The best weight lifting shoes for women are serious athletic gear that exhibit all the best qualities of any weightlifting shoe made for a man. If you've ever watched champion female weightlifters that fact should be apparent to you. The shoes highlighted here are among the highest quality footwear available today and whether you pick our winner, the Adidas Powerlift Trainer 2, or one of the other weightlifting shoes for women you'll be setting yourself on the road to a higher level of weightlifting success and looking great in the process.
You may want to check out more on Otomix powerlifting shoes which are just as good and this article about other popular brands of weightlifting shoes available in the market.

Save this to Pinterest: