Best Full Body Workouts to Work Your Entire Body
The endless variety and number of exercises out there today is enough to make your head spin. Not only is it hard to decide which is best for your workout needs, but it can also be overwhelming at the same time. Of course, you know the basics, but do you know the best full-body workouts you should be doing to whole self into shape? Also, do you know the reasons that you should be doing full-body exercise, to begin with?
In this blog, we will discuss the reasons that you should focus on the whole big picture. We will also cover a few of the best exercises as well. Are you ready to get started? Okay, then. Without further ado, let's whys, whens, and whats of full-body workouts that will strengthen and tone your whole body.
Full-Body Workouts you Should be Doing  
While it might seem sort of old-school, push-ups are an effective way to work out your entire body. Think about it. There's a reason that push-ups are done starting in elementary school. They work out a wide range of muscles, targeting the chest, core, and triceps the most. On top of that, you lift over 60% of your body weight with one pushup.
While there are many different variations of push-ups to choose from, you just need to make sure one variation is part of your exercise routine.
Squats are another classic exercise that is great for a full-body workout. It works out the lower body the most by working the hamstrings, glutes, and hips. If it's done with weight, however, it can also strengthen your core and your upper body as well
If you aren't serious about your fitness goals, then lunges might not be for you. However, if you are, then you need to add lunges to your daily workout routine. This exercise works your quadriceps, hamstrings, and glutes hard. There is more than one way a lunge can be performed. How you do your lunges is entirely up to you.
To work your core muscles, it is said that there is nothing like the pike roll-out combination to get the job done. This exercise involves a swiss ball and some creative balancing, but if you're looking to work out your entire body you should definitely at this to your list.
Other Exercises to Try
These are the main exercises you should try in order to exercise your full body. Below, is a list of a couple of others that may help you as well.
These are just a few of the best exercises out there to help you exercise your entire body. However, the question still remains why would you need to? Shouldn't you just target the areas you need improvement in? The answer to that is a little complicated, but we will give you a few reasons that you should be working your entire body in the section below.
Here's Why You Should Be Doing Full-Body Workouts
According to who you ask, some people feel that full-body exercises are the best way to go. The choice, of course, is entirely up to you. In this section, we'll go into a few of the benefits and reasons that you should move to a full-body workout in your exercise routine.
You'll burn more calories and fat when you are working your entire body, instead of just one part. If you can make it to the gym for 30 to 40 minutes a few times a week, then you'll maximize your potential for burning calories and reducing fat.
Full-body workouts also help you stimulate more muscles because it works your entire nervous system.
Not only this, but full-body workouts tend to increase your full body strength, which only stands to reason if you think about it.
However, one of the biggest benefits of full-body exercises is the workout efficiency they bring to the table. You can easily stimulate your body in a shorter amount of time than if you were working different parts of your body one at a time instead.
Another great benefit is that full-body exercises take less of a time commitment. If you're like everyone else who is trying to get into an established exercise routine, you don't have a whole lot of time to spend in the gym or working out at all for that matter. For the average person with a job, two kids, and other social obligations, it can be downright impossible.
Working your full body when you're at the gym can save you a lot of time, instead of having to go more often to work out each muscle group.
These are a few of the top benefits and reasons that you should be doing full-body exercises. From the time commitment to the fact that it is much better for you, there's really no reason why you shouldn't be.
However, it is best to make an appointment with your primary health care provider, just to ensure that switching to a full-body exercise routine is the best choice for you. He can help you determine which exercises are best for you and how often you should do them. It's better to be safe than sorry with any switches in the exercises you are accustomed to doing.
Whichever way you decide to set up your own routine, remember the clear benefits that you'll certainly get from incorporating full-body workouts into your weekly plan.
flexoffers
Sources
Most Read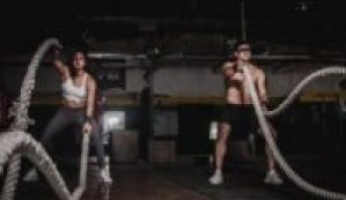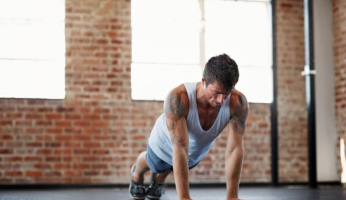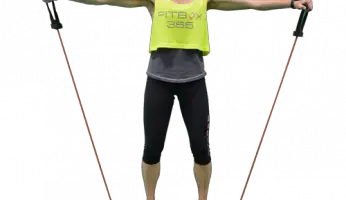 Subscribe to our newsletter