Best Wide Running Shoes Reviewed and Rated
last updated:
Feb 11, 2020
It's happened to all of us: You find a great-looking pair of shoes, grab the box that's in your size, and sit down to try them on… Only to realize that they're simply too tight. It's disheartening, to say the least when those of us with wider feet struggle to find a pair of running shoes that won't make us feel as though we have no room to breathe. While it's not an uncommon struggle, it's one that's frustrating for sure.
While it can be a letdown to work your way through many sneaker brands looking for just the right one, it doesn't need to be. We've done half the work for you and have sought out the best running shoes for wide feet from the most trust-worthy brands in order to reduce the stress that goes into shoe-shopping.
In a Hurry? The test winner after 4 hrs of research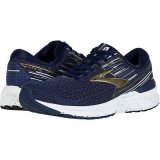 Brooks Adrenaline GTS 19
Why is it better?
Customizable mid-sole padding
Offers high levels of support to brace high impacts
Offers added leg and knee support
In a
Hurry? Editors choice: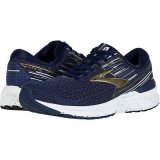 Test Winner: Brooks Adrenaline GTS 19

Comfort
Features
Overall Fit
Stability
Value
By Default
Best 10 Running Shoes for Wide Feet
Criteria Used for Evaluation

Comfort
When it comes to wide feet, it can be nearly impossible sometimes to find a fit that's secure, snug, and comfortable. Comfort became a major factor while we underwent research to find the best running sneakers for wider feet. We couldn't just list regular workout sneakers and instead needed to find footwear that was designed specifically with running in mind. Working out is one thing, but the basis for running begins with the feet, therefore, with the proper sneakers by default.
There are three main causes for wide feet: Either you're born with them and it's completely natural, you've suffered inflammation from wearing shoes that are far too tight for your feet, or you were born with flat feet, which can often be wider than an arched foot. Only one of these can be helped and, hopefully, it can be helped with one of the sneakers we've listed here. For the other two cases, any of these sneakers would be a great option to help relieve some of the pressure and soreness which occurs when wearing sneakers that are too tight.
Without sneakers that fit property (or comfortably), problems such as bunions, corns, and inflammation can occur and can become a reoccurring ailment. The first step to eliminating this and treating it begins with properly-fitted footwear. These problems can be increasingly irritating and more extreme for those with an active lifestyle, and especially for those who partake in running on the daily. Therefore, it became our mission to find sneakers that would provide comfort while also potentially preventing any health ailments that may occur with wide feet.

Features
While additionally, features weren't the biggest factor in our research, we certainly did keep an eye out for footwear that could potentially offer more than just comfort and stability. In addition to a proper fit, any footwear that was waterproof had added padding, or next-gen mesh or materials were all added to the list as having potential.
In order to weed out which features were truly necessary, we went over sneakers that continued to put comfort first -- regardless of foot size -- with their special features second. Additionally, if these features added nothing to the overall fit and function of the shoe in terms of a wide foot, we dropped them from our options.

Overall Fit
We needed to ensure that the footwear we picked out would not only be comfortable for those with wide feet but that it would also be comfortable for those who might have additional foot ailments in addition, because of their widened feet.
Therefore, it was necessary to make sure that shoes would fit all areas of the feet, not just in front of the arch where the foot is usually the widest. While some lower-rated sneakers did have a tight toe box, many of them were roomy from front to back. Additionally, we included some entries on this list that provided proper heel support, as well as supporting a natural arch, thus, in theory, alleviating some of the pressure that's put on the middle of the foot when it's naturally flat.

Stability
Once the overall fit and comfort were evaluated, we moved onto criteria that were important for running. Once a sneaker was deemed comfortable and passed our standards, we looked for the features that would help you, the runner, become more efficient and accurate in your running style. Anything from extra support to an ergonomic design was considered and noted, bringing us to an even narrower list.
The right sneaker can also help to enhance balance and if the footwear moves with the runner (as in, if it's lightweight enough to keep from weighing a runner's foot down), then it's more likely to enhance and improve overall performance. While every sneaker on this list might not do that for every runner, depending on your own criteria and specifications, we're certain that you'll be able to find at least one that will help improve your personal skill set. Wide feet aren't a factor that stands in your way; it's just something to overcome with the correct running gear!

Value
Whether we like talking about it or not, value is a huge factor when it comes to any type of gym equipment. Having an active hobby isn't often cheap and this is even truer for those of us with bodies that need a little extra attention, such as having wide feet. Whereas most people can walk into a fitness store and choose a pair of sneakers with no problem, those of us who have a bit more width need to do a little more advanced searching in order to find the gear that speaks to us... and sometimes, that can be pricey.
Therefore, we based our list on the overall value of the product, including what comes with it, which additional features were prevalent, and if it was worth the total price. We'd like to think that we have a very variable price range that can fit into anyone's budget. Especially when it comes to choosing a pair of sneakers that you plan to have for a year or more, and plan to use regularly for a high-impact sport such as running, it's important to know that your money is going to a dependable source. This is where we evaluated all that you would get in your purchase, as well as whether or not it's worth the money you're spending.
Expert Interviews & Opinions
Most Important Criteria
(According to our experts opinion)
Experts Opinion
Editors Opinion
Users Opinion
By Default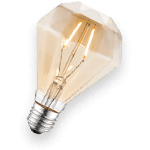 How do you know if you have wide feet?
There's a simple way to tell if you have wide feet. By simply tracing your foot shape on a piece of paper, you can easily measure the width of the widest part of your feet. When you have the correct measurement, all you need to do is compare it to a foot sizing chart! Wide feet usually require adjustments within an eighth of an inch or more.
You can also get a good idea of your foot shape by figuring our if you have flat feet. This isn't necessarily a tell-tale sign for a wide foot -- it's simply a case of one may lead to the other. If you do suffer from a flat foot, you might notice that your arch is not as high as some others. This is another thing that can be improved with more supportive footwear, such as the sneakers included on this list. Over time, arches can be improved, as well as aches from incorrect footwear due to too tight a fit.
How do wide feet affect running?
Those with wide feet might notice that they wear out their shoes a bit more quickly, mainly due to the points of pressure. Additionally, there are usually no adverse effects from having wide feet unless you don't have properly-fitting footwear. One thing that may occur is over-pronation, which is common for those who have flat feet, which directly correlates with those who have wider feet. This can then cause pain in the Achilles tendon or ankle joints, but can usually be taken care of with some extra support and a switch in footwear.
Other Factors to Consider

Brand
It's true, there are some brands out there that boast how well-fitting their sneakers are when it comes to all foot sizes. The reason that we take this with a grain of salt and complete our own research is simple: We don't want to recommend anything to you that we, ourselves, wouldn't purchase. The point of so much research and so many reviews is to provide access to quality products that have gone through the wringer, and we like to take the last ones standing.
So while the brand of a product is a great starting point, it's not often the best ending point. We can look at products from the most popular brands while still finding better quality in a smaller business or a lesser-known name, simply because they've hand-stitched a seam or have chosen to upgrade the material for a slightly higher selling point. That's why we don't always consider the big brands, however, we do like to include some, because they often do incorporate the best and newest technology out there.
Frequently Asked Questions
q:

Are these good for people with flat feet as well?

a:

Yes! Some of these sneakers even specific that they're great for people who tend to overpronate, which is a term that refers to people who tend to roll the arch of their foot downwards or to the front. So basically, anyone with flat feet! Most of the arches in these sneakers are designed to help support the arch and counteract that flatness that occurs, thus naturally improving arch strength and eliminating pressure over time.
q:

What would the average weight be of one of these?

a:

Running sneakers are generally designed to be lightweight, therefore the average weight is a bit over nine ounces. When coming up with this list, we tried to remain within that weight range to avoid adding too much weight to a runner's foot, as that's not conducive to performance-enhancement. A lighter shoe makes exercising much more bearable, whether you are running or hitting the gym.
q:

Is it easy to transition from a regular running sneaker to one of these?

a:

In all honesty, these sneakers are truly no different than your average running shoe. While they are more comfortable than a typical running sneaker, they're not made to be intentionally wide -- just more spacious and roomy. Some of these sneakers do have options to order extra-wide sizes, so if you're not in need of a significant width, we'd recommend sticking with the regular sizing.
q:

What type of socks are best to use with this footwear?

a:

While you can get specialty running socks, any pair of socks that you're comfortable running in should be fine. If you do have a much wider foot than average, a thinner sock will likely do more justice to allow your foot to have as much room as possible. However, sock choice is a personal one -- we'd recommend trying to shoe on without a sock first, and then with a sock, then compare the two to adjust. It should also be noted that some runners prefer to wear a sock that is designed specifically for running, to prevent any blisters.
q:

Would these be suitable for ankle support?

a:

Most sneakers aren't designed with tons of ankle support in mind. It's more likely that an ankle wrap would be something to consider for extra support and stability. The sneakers listed are reviewed for wide feet, however, if you're in need of ankle support, there would be plenty of room to invest in an ankle wrap, while wearing a low-cut athletic sock.
Subscribe to our newsletter