Top 10 Gym Shoes for Every Type of Workout
last updated:
Feb 12, 2020
Don't get caught with mediocre sneakers that are about to rip at the seams: It's time to upgrade! With cooler weather coming for most of us, that means an increase in gym time. The holiday season is upon us, and you know what that means… Burning off all those calories is bound to be some hard work. The best way to end the nightmare that is sub-par footwear is by finding something that's durable and built to do the job.
No matter what type of workout you're doing at the gym, it never hurts to invest in the future. Sneakers that are similar to cross trainers and can be useful in all areas of a workout are helpful, but so are heavy-hitters with plenty of support and cushion. We've compiled a list of the best gym shoes and we've got all the details.
In a Hurry? The test winner after 4 hrs of research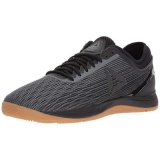 Reebok Crossfit Nano 8.0
Why is it better?
Built for comfortable support
Weaved mesh provides a snug fit
Bottom and side traction
Support
Comfort
Durability
Motion Control
Overall Fit
By Default
10 Best Gym Shoes
1

. Reebok Crossfit Nano 8.0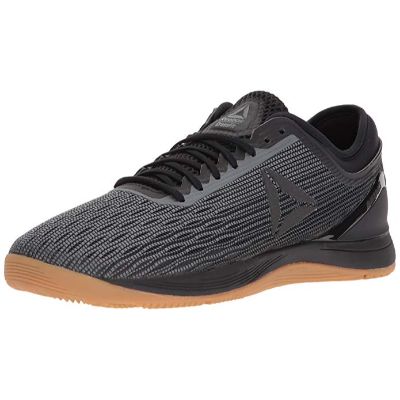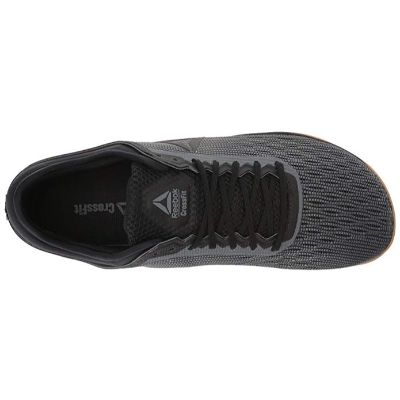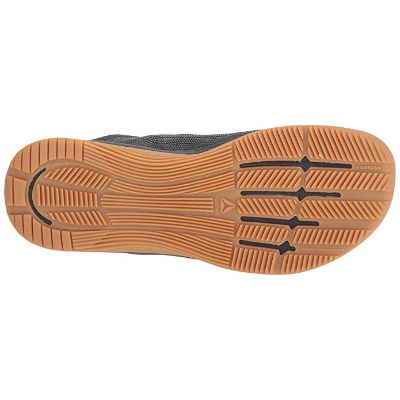 Built for comfortable support
Weaved mesh provides a snug fit
Bottom and side traction
We've mentioned this sneaker time and time again and we really can't put a price on the value of the Reebok Crossfit Nano 8.0. It's a simple-looking sneaker with a revolutionary design, one that lends itself well to a variety of gym activities -- which is what makes it such a great Crossfit sneaker, too.
Read more
Since Crossfit does involve so many movements and exercise routines, it was here that we decided we would start as far as a great all-around pair of gym sneakers. The synthetic sole of the Crossfit Nano makes it easy to grip gym floors as well as mats, opening up plenty of options for those who like variety in their routine. An upper Nanoweave mesh allows airflow for those extra hardcore days, while also being a great asset for breathability during weight lifting, running, and high-impact training. This mesh follows along with a design that's intentionally low-cut to prevent potential blisters or irritation. This grants more control with the overall fit, making for a lightweight sneaker as well as one that performs well.
The exterior of the Crossfit Nano is designed to absorb high-impacts with its high-abrasion outsole, perfect for lending support to the sides of the foot as well as the front, back, and arch. This also carries the added benefit of preventing injury when engaging in side to side movements, which is common with exercise machines and cardio training. The foot is covered with a 360-degree design, and overall, this sneaker has been designed to excel in every area of working out.
2

. Inov-8 F-Lite 235 V2 Cross-Trainer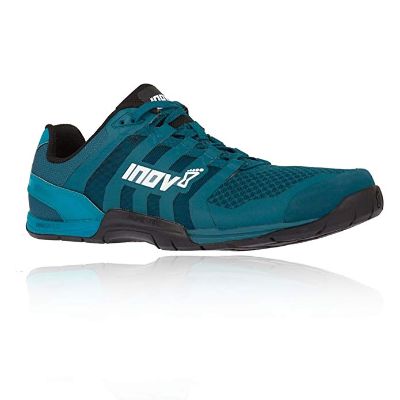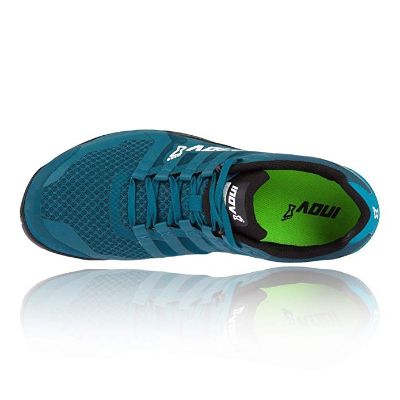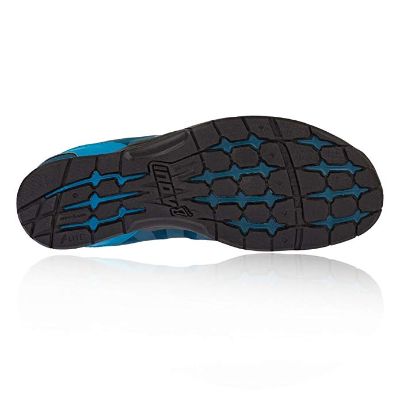 Somewhat customizable
Ergonomic support
Durable sole for traction and control
The Inov-8 F-Lite 235 V2 Cross-Trainers are a pretty cool looking pair of sneakers. While they're not the most modern in style, they come in eight styles, complete with various colors that are on-trend with the bold fashion of 2019. This footwear has a lot to offer in terms of gym wear, and we guarantee you'll get plenty of wear out of this sneaker in addition to some great benefits.
Read more
With flexible mesh design, lightweight movement is the name of the game with Inov-8. The F-Lite cross trainer is designed to move and flex with the wearer which any gym-goers know is the key to being agile and efficient. This light-footed movement is key to being able to transition from equipment to equipment, while also holding up to activities such as cardio and high-impact jumps and lunges. The ergonomic design helps to contour to the sneaker, ensuring a proper fit regardless of padding or insole cushion.
Speaking of the insole, as you can see, the sides of the F-Lite's arch support extend a bit further past an average sneaker. This helps the side to side motion while also ensuring that no one part of the sole is worn down before the next. The durability makes a difference when it comes to the gym -- although not everyone exercises outdoors, it doesn't mean that the soles of sneakers can't be worn down just as quickly through daily movements. This synthetic material helps to stand up to the abuses of high-impact activity while remaining sturdy enough to provide just enough support. Additionally, a removable insert allows the wearer to customize the fit just a bit further. If too much padding isn't your bag, feel free to remove it and go with a natural sole. If you do like the extra padding, then you'll be ready to rock and roll from the get-go!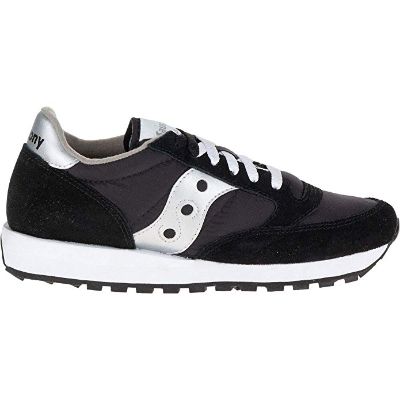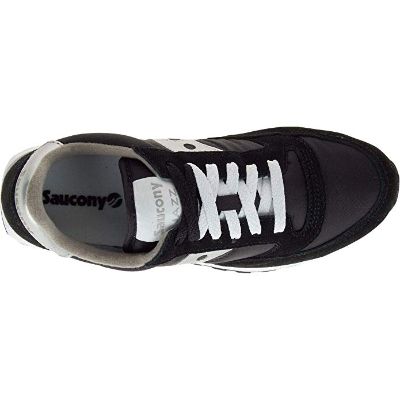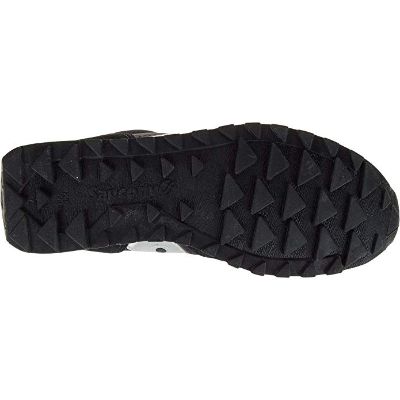 Superbly comfortable
Practical for average gym use
Padded bottom
Not as durable as CrossFit designs
Saucony is already well-known for creating brilliant footwear that stands up to the challenge of an active lifestyle. For an overall gym sneaker, we went with the original in Saucony comfort and support: The Jazz Original Sneaker. This design is great for those who are just looking for a good, comfortable pair of footwear to wear to the gym without being too pretentious or over the top. As general as this sneaker is, it still holds some charm that's unique to Saucony and all they have to offer in their line of footwear.
Read more
Part of the reason these kicks are so awesome is due to their somewhat retro design. Not only do they make for a pair of great gym sneakers, but they're also stylish in their own right, pulling out all the stops as far as comfort and appearance go. Furthermore, they feature a chunky rubber sole design that allows for proper grip while also add just a little extra padding underfoot. This is thanks to their tri-layered platform, helping to cushion and support a person's weight at the same time. This also helps to improve shock absorption, making them a reasonable option for high-impact sports but mostly helping to prevent injury.
Comfort is truly where these sneakers excel. While they don't have the best details when it comes to control and durability, they're perfect for beginners or those who desire an orthopedic-like fit. They can also easily go from the gym to work without looking like you just walked out of a weight-lifting room, making them practical for everyday usage.
Did we mention they come in a ridiculous amount of color choices, too?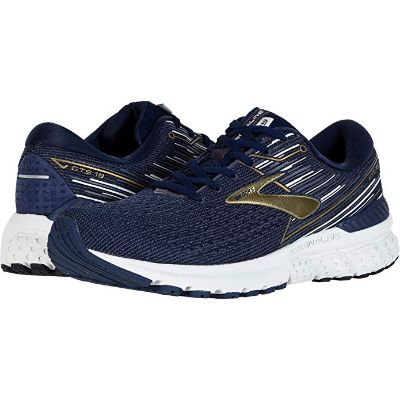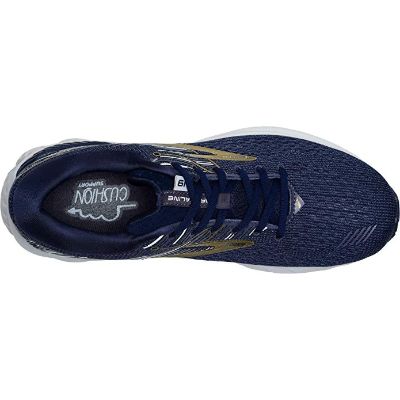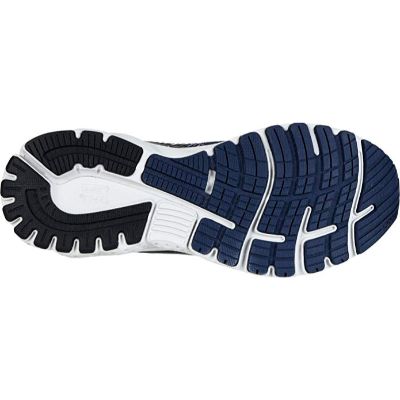 Plenty of support while stationary
Increased traction with a rubber sole
Long-term durability
Brooks is another brand that we rep quite frequently on our list of the top sneakers, and they keep up with the demand the gym calls for. When it comes to durability and control, the Glycerine 17s don't just check off boxes for us -- they excel when it comes to sturdy footwear that provides support in spades.
Read more
It's easy to tell from the outside that these sneakers have a contoured fit, but how do they really hold up in the support category? Let's take a closer look! Believe it or not, that chunky heel is rubber, so you can be sure that traction has been well-thought of when it came to this design. The curved contour of the heel ensures that every part of the foot is supported, from the ball of the foot to the arch and heel. It's a nice-looking sneaker and while it's not as stylish as some others, it does the job when it comes to the gym. Since this sneaker is intended for running, it provides several other benefits that are unique to its style as well.
A thicker foundation helps to cushion high impacts that can occur during running or, at the gym, while doing cardio. This prevents injury to the foot while also ensuring the longevity of the actual sneaker, making it less likely to break down with increased usage. That makes the Glycerine 17 highly durable and also helps runners control their movements with ease. If you don't run, then fear not -- foot control extends past just running! With a rubber base and flex support, there aren't many activities that this sneaker won't be quick to respond to. Therefore, while it is a bit chunkier than most sneakers, it's also great for heavy-duty workouts that require a firm standing.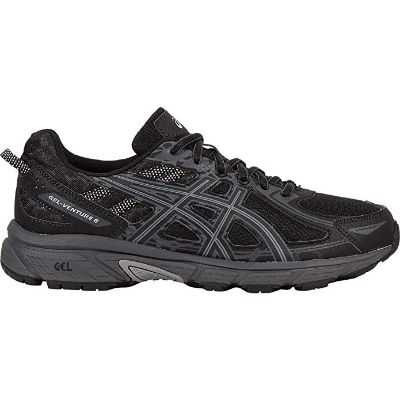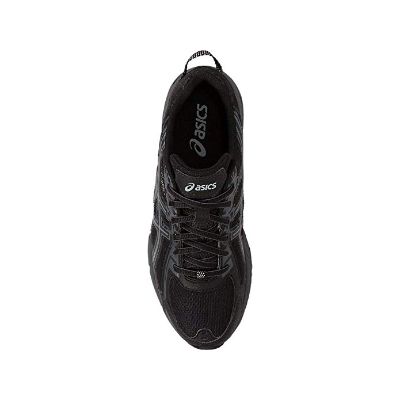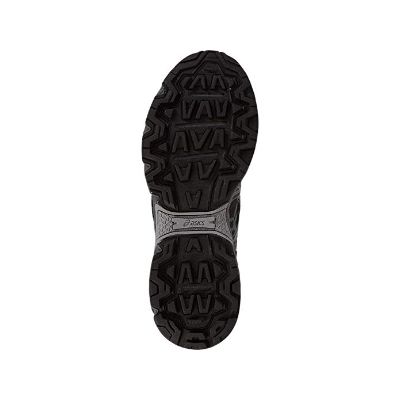 Good for indoor and outdoor workouts
Removable gel inserts
High impact cushion
Not the most stylish sneaker
Now for something completely different! The Asics Gel-Venture 6 is a bit unique compared to the other sneakers on our list because of its gel formula. While most sneakers -- especially traditional gym footwear -- use foam or EVA for cushion, the Gel-Venture 6 uses a gel insert. While the exterior of this sneaker might look slightly outdated, the design of it makes up for that in every way possible.
Read more
The gel might not be everyone's go-to choice when it comes to comfort, but it definitely provides benefits that can't be found in traditional foam inserts. For starters, the shock absorption rate on the Gel-Venture skyrockets due to cushioned transitions. The gel interior helps to balance and counteract high impacts, keeping feet from being injured during high-intensity cardio. These sneakers would also be a great option for those who cycle or use equipment such as the elliptical and rowing machines, because their feet won't just be cushioned, but will be protected as well.
The perks don't end there, though. The inside sole of the Gel-Venture 6 can be removed to make room for orthopedic inserts or for less padding. This makes them customizable as well as flexible when it comes to different workouts. A feature we really love is the transition from indoors to outdoors: The external tread has been designed for trail running as well as all-terrain workouts, making them gym shoes plus. The addition of outdoor support puts them above and beyond the call of gym sneakers, appealing to those who want a jack of all trades-type of footwear.
6

. Nike Lunar Fingertrap Cross Trainer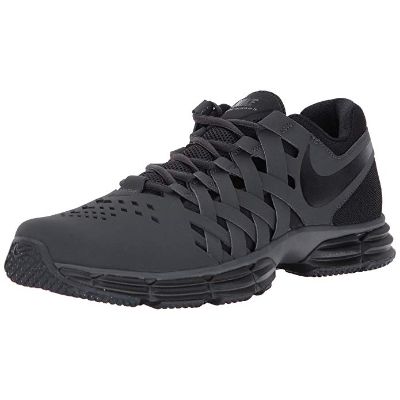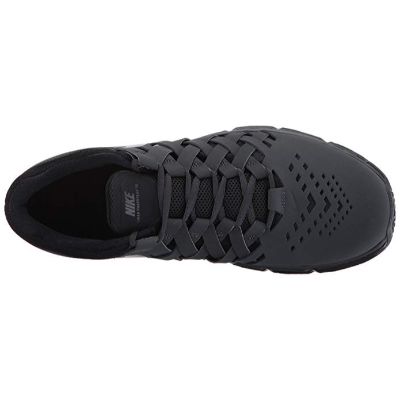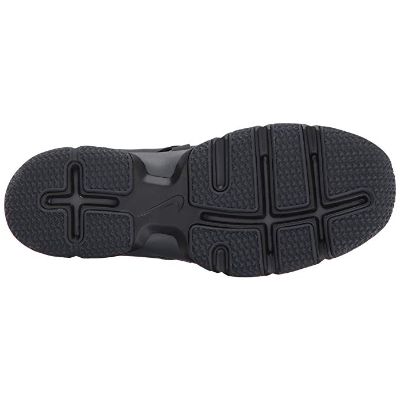 High-quality materials
Extra shock absorption
Snug fit without being too tight
Breathability could be better
This is another example of a cross-trainer that's built to be an all-around great sneaker for high activity. Nike easily makes the top ten lists when it comes to working out, but just because the brand is well-known, doesn't necessarily mean that the product always scores high. However, in this case, the Lunar Fingertrap Cross Trainers have everything we're looking for as far as a solid pair of gym sneakers with a great fit.
Read more
Nike refers to this design as a "dynamic fit" which helps the Lunar Fingertrap Cross Trainer to fit snugly without being too tight. This helps to boost control of the foot and shoe with little extra to feel heavy or weighed-down. This is important when working out at the gym, as the last thing you want is to feel like you're dragging your feet -- literally. It's made from lightweight materials, including a rubber sole, breathable mesh, and a smooth textile overlay. The interlocked side design helps to support the side of the foot, which is a great benefit for those with flat feet or who tend to overpronate. The rubber sole and sides provide great traction without feeling like bricks on the bottom of the sneaker but also help to support high impacts and create a bit of bounce when worn. That makes them extremely helpful for side to sides, lunges, burpees, sit-ups, push-ups, and weight machines.
The inside of the Lunar Fingertrap Cross Trainer has been designed with a comfortable inner sleeve that fits comfortably over the foot without feeling too snug. It's also an easy-on, easy-off fit, making it a breeze to switch between sneakers, swap out footwear, or hit the gym in a hurry.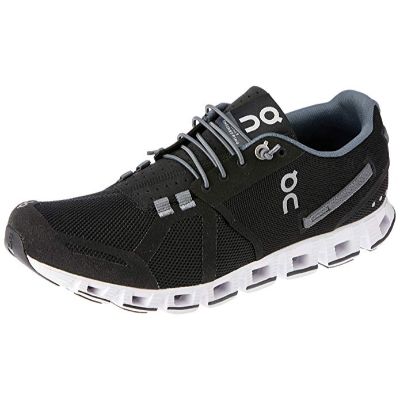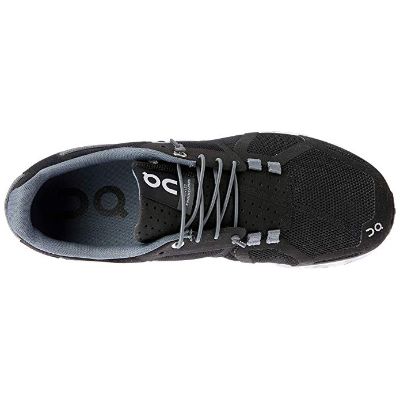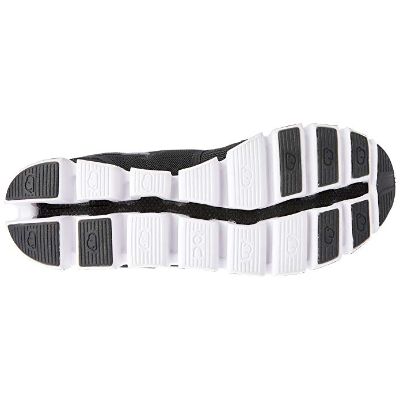 Compatible exterior sole
Lightweight for various gym activities
Flexible for a wide set of movements
Cushion and support is average
The on Cloud sneaker is one that's entirely unique in its category. It's one of the most modern pairs of footwear on this list and since it's not specifically designed for any sport, this makes it a gym asset. The look of it is sleek and humble, yet the technology behind all of its features is revolutionary in workout gear. It might not be everyone's cup of tea but it's definitely one worth looking into for overall performance and quick response time.
Read more
From the outside, this sneaker looks quite minimal. It's not until you turn it around and flip it upside that you realize its design is truly innovative. While on isn't a well-known brand when it's up against Nike and Reebok, this sneaker deserves a chance to be seen. The triple combination of mesh, rubber, and synthetic materials make it a fairly lightweight option which, as we already know, is a great start to gym footwear. It's highly flexible, which adds control and speed to its list of worthy attributes. Its comfort and the interior cushion is average, but it's the sole of this sneaker that makes it a top-ten winner.
The bottom of the rubber outsole features a significant groove down the center that looks a bit odd but helps in the control and traction of the sneaker. With a bit of flexibility and space placed in smart locations, this sneaker is designed to adapt to various terrains as well as movements. This bottom flex fully matches the top flex, allowing the sneaker to not only adapt to different exercise movements, but to the wearer's movements, specifically. In this sense, it's a much more personal design than many others, allowing quite a bit of mobility for a wide range of people.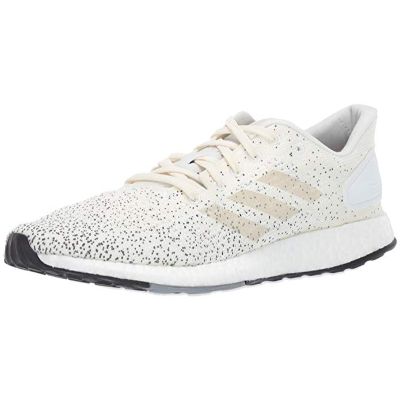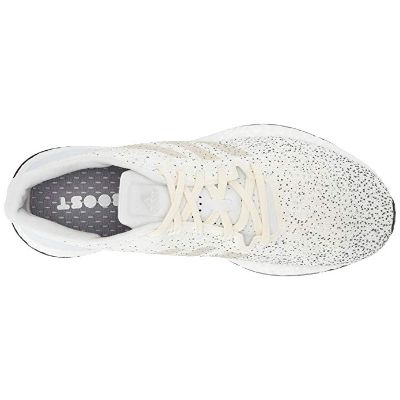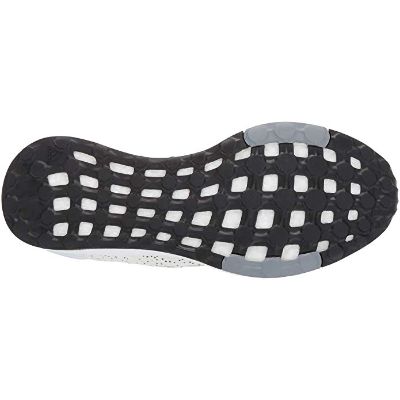 Fun knit pattern
Most breathable sneaker yet
Extra cushion
Doesn't feature as much all-around support
The first thing that grabs your attention when it comes to the Adidas Pureboost DPR is the fine-knit exterior. It's unique but also serves the purpose of being lightweight and breathable; possibly the most breathable on our list. This cross-knit pattern also increases durability, something that's definitely a noteworthy perk when it comes to gym sneakers.
Read more
Adidas recommends these sneakers for both track and street running, which means they can adapt to a variety of conditions from terrain to rough surfaces like concrete and dirt. The durable rubber sole is responsible for this, featuring a stretch web outsole that grips and holds to the surface you're standing on. This feature is great for gym workouts but can also double for heavy cardio, helping walkers and runners maintain their stability and balance while on gym equipment or the track.
The interior cushion of this sneaker is also worth talking about, as it's designed to give as much energy as it absorbs. It provides a bit more cushion than the other models which is great for those looking for just a little extra padding. This obviously makes the fit more comfortable but will allow you to participate in those high-impact sports that you otherwise wouldn't have considered for fear of the wrong footwear. With the Adidas Pureboost DPR, you haven't got anything to worry about when it comes to shock absorption or performance.
9

. New Balance Mx623v3 Training Shoe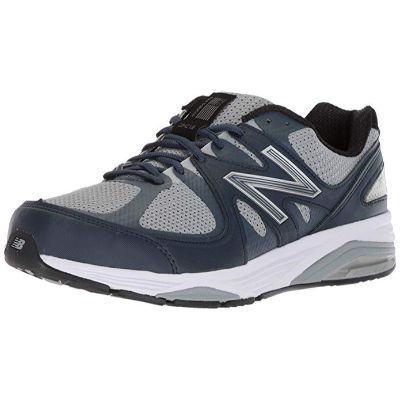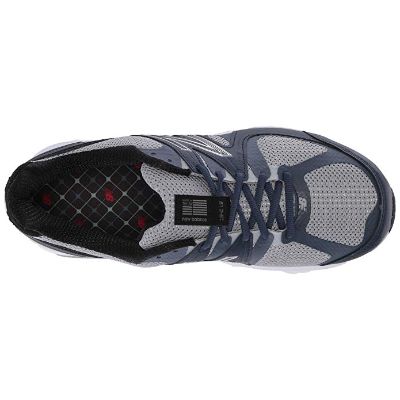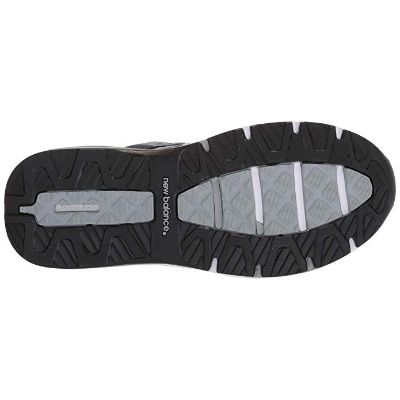 Built for comfort
Highly affordable
Simple design with a good fit
Doesn't offer much more than comfort and support
Hear us out on this one: The New Balance Mx623v3 is definitely not the most stylish-looking sneaker, but since the "dad style" is coming back this year, that shouldn't be an issue! Retro appearance aside, these New Balance kicks are still a go-to for many, and it's easy to see why. The saying goes that if something isn't broken then don't fix it, and we'd have no choice but to agree where a good pair of footwear is concerned.
Read more
These sneakers offer support in a traditional cushion, adding a boost in both arch and heel support. While their exterior might be a bit clunky, their highly padded interior and molded EVA insole definitely make up for that. If you're not looking to run marathons or play high-impact sports, then these New Balance sneakers are a good option for you. They also feature a traditional rubber sole for increased traction, something that's necessary both in the gym and during outdoor activities, which this sneaker also excels in. It's a great basic choice and one that's designed to last while providing plenty of padded comfort.
Furthermore, the price is right for all that you get with this sneaker. They're not significantly pricey nor are they cheaply made, and included in that is an adequate heel and arch support, extra heel padding, a roomy interior, and durable design. For those seeking a highly cushioned training sneaker, this is undoubtedly one that will work for you no matter your foot size, shape, or gym activity. You'll find that it combines versatility with comfortable support, something that you could spend hundreds on and still not get a design as reliable as this.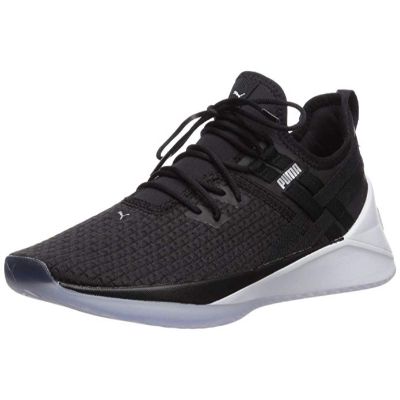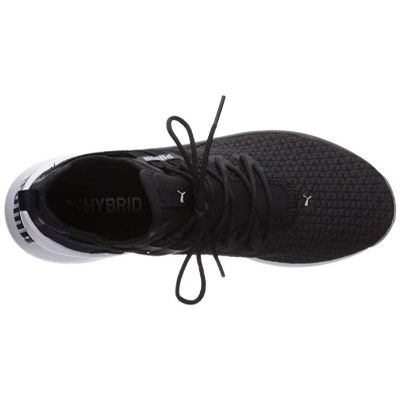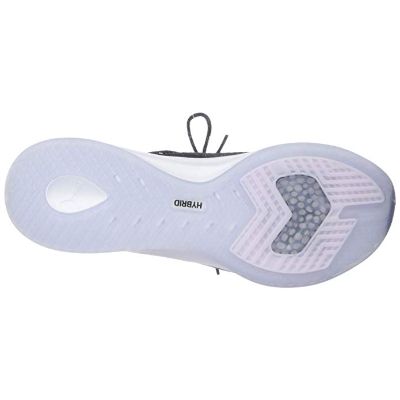 Average comfort
Practical for everyday wear
Decent heel support
Not designed for heavy-duty gym workouts
Puma is known for quite a variety of sneaker styles, but one that can't be excluded is the Jaab Xt. It might be the final product on our list but it's definitely not because the quality isn't up to par. It's a decent sneaker with benefits that have earned it the reputation of being a good all-around gym sneaker. While it might not have as many features as the others, those who are fans of Puma and their styles should consider this for their new gym go-to.
Read more
The intention of the Jaab Xt was to combine both gym durability with practical, everyday style, and we have to admit that there has been a success on both fronts. The sneaker comes in five different color options, each with an ombre sole that's synthetic to provide average traction for everyday gym activities. A flexible mesh exterior helps the sneaker to bend and contour to a wide range of movements, making it great to common workout routines. It might not excel as a running or Crossfit sneaker, but it definitely pulls its own weight (no pun intended) when it comes to basic gym workouts and equipment training.
Additionally, a firm yet durable sole allows for adequate support without too much cushion, and an insert can always be added for a little extra comfort. The wide heel of the sneaker helps to provide stability, which helps with both balance and agility.
Criteria Used for Evaluation

Support
You know what they say… The more support, the better the lift! Just kidding. We're not sure if that's actually a phrase, but we do know that weight-lifting -- and just about every other exercise -- is much more efficient with a sneaker that supports it. If you've ever run or played a sport in low-quality sneakers, you likely know how much your feet ache afterward. This is even true of jobs that have you standing on your feet all day long -- those aches and pains you feel afterward don't mean that you're out of shape, they mean you might have improper footwear.
Sneakers with proper arch and heel support make all the difference when it comes to physical activity. It doesn't matter what you're partaking in for a sweat sesh, you need enough support under your feet to efficiently (and safely) work out the rest of your body. If you already know which points of your feet take the most pressure, then you're one step ahead of the game. If you don't know, then try taking a look at the bottom of a pair of worn-in sneakers. Which parts are the most scuffed or worn? These are the points of pressure and where you lean the most heavily on your feet.
Whether you need all-over support or targeted support, having sneakers that have been made with high-quality materials can help. Brands that make shoes specifically designed for athletic wear are usually brands you can trust. They're designing footwear with various physical activities in mind, including anything you could possibly encounter at the gym. Everything from the tread to the toe box of the sneaker has been well thought out in order to provide a quality pair of footwear that stands up to each workout. Specialized sneakers aren't a marketing gimmick, they've actually been designed with the latest tech and material in order to provide a performance-enhancing product. Namely, the ones on our list!

Comfort
Yet another no-brainer, comfort was a factor we absolutely had to include in our evaluation of the top-rated sneakers. In fact, when it comes to any sneaker that we're evaluating, comfort is always one of the top criteria we look for. The biggest thing to be aware of when making this list was the fact that we knew we'd be appealing to both experienced gym-goers and beginners alike. Therefore, we wanted to include styles for everyone. Those who are just starting out might want a bit more support, while those who are a bit more experienced might want a better overall design rather than something devoted to support. Regardless, the comfort level had to be the same.
Given that every sneaker fit is so vastly different from the next, we did our best to specify whom the sneaker would be appropriate for. This was dependent on the type of fit you were looking for, the activity you're planning on doing at the gym, and how frequent the use of the sneaker. All of these things can affect the comfort of footwear, so we did our best to address each product individually.

Durability
Sneakers don't last forever, but they also shouldn't fall apart after six months. While working out in the gym won't wear down a pair of sneakers as quickly as trail running or road running would, we still took this into account. Quite frankly, gym sneakers are the most pampered of all the footwear options -- they aren't usually exposed to harsh conditions, they don't get overly dirty, and they're not at a high risk of being damaged. Therefore, we held the sneakers we looked at up to even higher standards since we knew none of those would be a huge issue.
Rather, we looked for designs that had strong grips, decent tread, ample support, and an ergonomic fit for a variety of motion ranges. Just because these sneakers wouldn't be exposed to harsh conditions like others, doesn't mean that they shouldn't be durable. During exercises such as Crossfit, weightlifting, jogging, and gym classes such as pilates, cycling, and more, sneakers can definitely take a hit. General wear and tear will happen over an increased amount of time, but we needed to make sure that all the materials used would last.

Motion Control
No matter what you do at the gym, control is important. Control over your footwork is something that could mean the difference between a good workout or one that leads to injury or a lack of muscle-building. Therefore, sneakers that allow a person to have a solid footing with good tread as well as one that's lightweight for optimal movement became crucial. While a lightweight sneaker wasn't the defining criteria, we did try to find options that would fit the bill for those who don't like to feel weighed down by their footwear.
Additionally, a solid grip will allow the wearer to go between a variety of different activities without needing to switch sneakers. The more that one pair can do the better the investment so while it brought about a challenge, we like to believe we've found options for any type of gym member.

Overall Fit
A roomy toe box, a snug overall fit, and a heel-hugging sneaker are all things that make for a great design. When we combined all the factors from every criterion for every product, we were able to give the stamp of approval when it came to the overall fit. This encompasses every aspect of a sneaker rather than just one or two things, making it the toughest box to check off. The challenge with this list was finding products that would be suitable for a wide range of activities rather than just one or two, something that required serious versatility.
In order to evaluate that, we first needed to take into consideration all the previous criteria, one by one, to determine whether or not to move along a pair of sneakers. By the time we'd compiled our research and created a list, we had a solid ten choices that fit the bill and provided a great overall fit for the gym. While this is very similar to comfort, it's completely separate in the sense that each area of the sneaker must fit properly, rather than just have a comfortable cushion insert.
Expert Interviews & Opinions
Most Important Criteria
(According to our experts opinion)
Experts Opinion
Editors Opinion
Users Opinion
By Default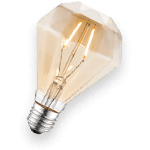 Pick Your Poison… Or Your Workout
We totally understand how overwhelming it can be to pick out a pair of footwear that suits your gym routine. With so many features, it can be challenging to pick something and commit to it. So to help with that, we have some advice: Know your exercise routine. Depending on which area of the gym you spend the most time in, that's where you can focus most of your attention as far as finding a sneaker. If you know what you'll need your footwear for, then you'll be able to easily check boxes off, or eliminate choices, based on your own criteria. We may have our criteria for choosing the top-rated products, but there's no reason why you can't have your own secondary list to help base your decision on. In the long run, your feet will be happy with footwear that has been tailor-made for the job they're doing.
Have a Backup Pair
As silly as it sounds, it never hurts to have a backup pair of sneakers. This is especially true if you partake in vastly different workouts at the gym or do something with variety, such as Crossfit. The sneakers on this list are great all-around gym sneakers but if you know in advance that you need something specific, go with one gym sneaker and one sport-specific sneaker. Since the durability of every product we choose has been proven to last, you can be sure that your investment will go far. It's not a waste of money if you're using it, and having a backup option never hurts.
Other Factors to Consider

Style
The style was both a comfort factor as well as a design factor. A sneaker can excel in its appearance while having a poor design, while one can excel in design but have a poorly-styled exterior. In order to be the ultimate in gym footwear, style on both accounts needed to be up to our standards. You'll find that every sneaker on this list features a style that can be as unique as the person wearing it. Additionally, each design features something for everyone. We left no stone unturned when it came to sneakers that would propel your gym game forward. From the inside out, we only want the best for our top tens.
Frequently Asked Questions
q:

What should I do if I can only find men or women's sizing?

a:

Just convert your size! Although sneakers say "men's" or "women's", most footwear, almost always sneakers specific, are unisex. You might have to go up or down a few sizes, but you should be fine to ignore gender-specific sizing and simply adjust according to the size chart.
q:

Is a rubber or synthetic sole better for the gym?

a:

We'd say that's a personal preference. Since there are rarely any harsh conditions at the gym, a synthetic sole should do just fine. However, if you do like a little more traction, a rubber sole never hurts. They're both equally as good if they're made with high-quality materials, so the choice is yours!
q:

Do all gym sneakers have a mesh exterior?

a:

The reason for mesh exteriors on sneakers is that breathability must be a feature when it comes to feet. As gross as it sounds, the reason most of us notice foul odors or extra sweat in our sneakers is due to the fact that there's no breathable material involved in the design of them. This is especially noticeable in work shoes or flats, especially if we've been wearing them all day. Gym sneakers especially need the ventilation, because you are active while wearing them and sweating far more than you would on a daily basis.
q:

Is there any option that's particularly good for cardio?

a:

Go with a sneaker that has good tread and extra support. Since cardio involves heavy footwork most of the time, you want all the support you can get! When it comes to the treadmill, spinning, and step climbers, the more grip, the better. Additionally, the more support, the better, because you'll have a firm foundation to start on.
q:

Is it better to wear socks with gym sneakers like this or go sockless?

a:

It's always best to invest in a pair of socks for the gym. They don't need to be specifically gym socks, but they should provide some type of protection between your foot and the shoe. This will help reduce odor and keep your feet from forming blisters, something that can happen often with a new pair of sneakers.
Subscribe to our newsletter