Top 10 Gym Shoes for Every Type of Workout
last updated:
Feb 12, 2020
Don't get caught with mediocre sneakers that are about to rip at the seams: It's time to upgrade! With cooler weather coming for most of us, that means an increase in gym time. The holiday season is upon us, and you know what that means… Burning off all those calories is bound to be some hard work. The best way to end the nightmare that is sub-par footwear is by finding something that's durable and built to do the job.
No matter what type of workout you're doing at the gym, it never hurts to invest in the future. Sneakers that are similar to cross trainers and can be useful in all areas of a workout are helpful, but so are heavy-hitters with plenty of support and cushion. We've compiled a list of the best gym shoes and we've got all the details.
In a Hurry? The test winner after 4 hrs of research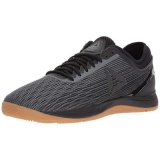 Reebok Crossfit Nano 8.0
Why is it better?
Built for comfortable support
Weaved mesh provides a snug fit
Bottom and side traction
In a
Hurry? Editors choice: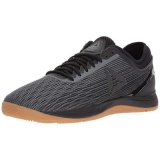 Test Winner: Reebok Crossfit Nano 8.0

Support
Comfort
Durability
Motion Control
Overall Fit
By Default
Criteria Used for Evaluation

Support
You know what they say… The more support, the better the lift! Just kidding. We're not sure if that's actually a phrase, but we do know that weight-lifting -- and just about every other exercise -- is much more efficient with a sneaker that supports it. If you've ever run or played a sport in low-quality sneakers, you likely know how much your feet ache afterward. This is even true of jobs that have you standing on your feet all day long -- those aches and pains you feel afterward don't mean that you're out of shape, they mean you might have improper footwear.
Sneakers with proper arch and heel support make all the difference when it comes to physical activity. It doesn't matter what you're partaking in for a sweat sesh, you need enough support under your feet to efficiently (and safely) work out the rest of your body. If you already know which points of your feet take the most pressure, then you're one step ahead of the game. If you don't know, then try taking a look at the bottom of a pair of worn-in sneakers. Which parts are the most scuffed or worn? These are the points of pressure and where you lean the most heavily on your feet.
Whether you need all-over support or targeted support, having sneakers that have been made with high-quality materials can help. Brands that make shoes specifically designed for athletic wear are usually brands you can trust. They're designing footwear with various physical activities in mind, including anything you could possibly encounter at the gym. Everything from the tread to the toe box of the sneaker has been well thought out in order to provide a quality pair of footwear that stands up to each workout. Specialized sneakers aren't a marketing gimmick, they've actually been designed with the latest tech and material in order to provide a performance-enhancing product. Namely, the ones on our list!

Comfort
Yet another no-brainer, comfort was a factor we absolutely had to include in our evaluation of the top-rated sneakers. In fact, when it comes to any sneaker that we're evaluating, comfort is always one of the top criteria we look for. The biggest thing to be aware of when making this list was the fact that we knew we'd be appealing to both experienced gym-goers and beginners alike. Therefore, we wanted to include styles for everyone. Those who are just starting out might want a bit more support, while those who are a bit more experienced might want a better overall design rather than something devoted to support. Regardless, the comfort level had to be the same.
Given that every sneaker fit is so vastly different from the next, we did our best to specify whom the sneaker would be appropriate for. This was dependent on the type of fit you were looking for, the activity you're planning on doing at the gym, and how frequent the use of the sneaker. All of these things can affect the comfort of footwear, so we did our best to address each product individually.

Durability
Sneakers don't last forever, but they also shouldn't fall apart after six months. While working out in the gym won't wear down a pair of sneakers as quickly as trail running or road running would, we still took this into account. Quite frankly, gym sneakers are the most pampered of all the footwear options -- they aren't usually exposed to harsh conditions, they don't get overly dirty, and they're not at a high risk of being damaged. Therefore, we held the sneakers we looked at up to even higher standards since we knew none of those would be a huge issue.
Rather, we looked for designs that had strong grips, decent tread, ample support, and an ergonomic fit for a variety of motion ranges. Just because these sneakers wouldn't be exposed to harsh conditions like others, doesn't mean that they shouldn't be durable. During exercises such as Crossfit, weightlifting, jogging, and gym classes such as pilates, cycling, and more, sneakers can definitely take a hit. General wear and tear will happen over an increased amount of time, but we needed to make sure that all the materials used would last.

Motion Control
No matter what you do at the gym, control is important. Control over your footwork is something that could mean the difference between a good workout or one that leads to injury or a lack of muscle-building. Therefore, sneakers that allow a person to have a solid footing with good tread as well as one that's lightweight for optimal movement became crucial. While a lightweight sneaker wasn't the defining criteria, we did try to find options that would fit the bill for those who don't like to feel weighed down by their footwear.
Additionally, a solid grip will allow the wearer to go between a variety of different activities without needing to switch sneakers. The more that one pair can do the better the investment so while it brought about a challenge, we like to believe we've found options for any type of gym member.

Overall Fit
A roomy toe box, a snug overall fit, and a heel-hugging sneaker are all things that make for a great design. When we combined all the factors from every criterion for every product, we were able to give the stamp of approval when it came to the overall fit. This encompasses every aspect of a sneaker rather than just one or two things, making it the toughest box to check off. The challenge with this list was finding products that would be suitable for a wide range of activities rather than just one or two, something that required serious versatility.
In order to evaluate that, we first needed to take into consideration all the previous criteria, one by one, to determine whether or not to move along a pair of sneakers. By the time we'd compiled our research and created a list, we had a solid ten choices that fit the bill and provided a great overall fit for the gym. While this is very similar to comfort, it's completely separate in the sense that each area of the sneaker must fit properly, rather than just have a comfortable cushion insert.
Expert Interviews & Opinions
Most Important Criteria
(According to our experts opinion)
Experts Opinion
Editors Opinion
Users Opinion
By Default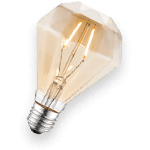 Pick Your Poison… Or Your Workout
We totally understand how overwhelming it can be to pick out a pair of footwear that suits your gym routine. With so many features, it can be challenging to pick something and commit to it. So to help with that, we have some advice: Know your exercise routine. Depending on which area of the gym you spend the most time in, that's where you can focus most of your attention as far as finding a sneaker. If you know what you'll need your footwear for, then you'll be able to easily check boxes off, or eliminate choices, based on your own criteria. We may have our criteria for choosing the top-rated products, but there's no reason why you can't have your own secondary list to help base your decision on. In the long run, your feet will be happy with footwear that has been tailor-made for the job they're doing.
Have a Backup Pair
As silly as it sounds, it never hurts to have a backup pair of sneakers. This is especially true if you partake in vastly different workouts at the gym or do something with variety, such as Crossfit. The sneakers on this list are great all-around gym sneakers but if you know in advance that you need something specific, go with one gym sneaker and one sport-specific sneaker. Since the durability of every product we choose has been proven to last, you can be sure that your investment will go far. It's not a waste of money if you're using it, and having a backup option never hurts.
Other Factors to Consider

Style
The style was both a comfort factor as well as a design factor. A sneaker can excel in its appearance while having a poor design, while one can excel in design but have a poorly-styled exterior. In order to be the ultimate in gym footwear, style on both accounts needed to be up to our standards. You'll find that every sneaker on this list features a style that can be as unique as the person wearing it. Additionally, each design features something for everyone. We left no stone unturned when it came to sneakers that would propel your gym game forward. From the inside out, we only want the best for our top tens.
Frequently Asked Questions
q:

What should I do if I can only find men or women's sizing?

a:

Just convert your size! Although sneakers say "men's" or "women's", most footwear, almost always sneakers specific, are unisex. You might have to go up or down a few sizes, but you should be fine to ignore gender-specific sizing and simply adjust according to the size chart.
q:

Is a rubber or synthetic sole better for the gym?

a:

We'd say that's a personal preference. Since there are rarely any harsh conditions at the gym, a synthetic sole should do just fine. However, if you do like a little more traction, a rubber sole never hurts. They're both equally as good if they're made with high-quality materials, so the choice is yours!
q:

Do all gym sneakers have a mesh exterior?

a:

The reason for mesh exteriors on sneakers is that breathability must be a feature when it comes to feet. As gross as it sounds, the reason most of us notice foul odors or extra sweat in our sneakers is due to the fact that there's no breathable material involved in the design of them. This is especially noticeable in work shoes or flats, especially if we've been wearing them all day. Gym sneakers especially need the ventilation, because you are active while wearing them and sweating far more than you would on a daily basis.
q:

Is there any option that's particularly good for cardio?

a:

Go with a sneaker that has good tread and extra support. Since cardio involves heavy footwork most of the time, you want all the support you can get! When it comes to the treadmill, spinning, and step climbers, the more grip, the better. Additionally, the more support, the better, because you'll have a firm foundation to start on.
q:

Is it better to wear socks with gym sneakers like this or go sockless?

a:

It's always best to invest in a pair of socks for the gym. They don't need to be specifically gym socks, but they should provide some type of protection between your foot and the shoe. This will help reduce odor and keep your feet from forming blisters, something that can happen often with a new pair of sneakers.
Subscribe to our newsletter