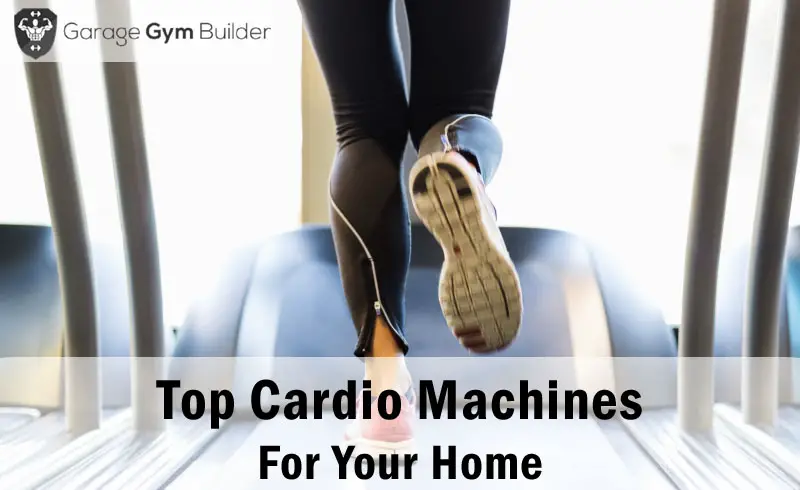 Best Cardio Machines for Your Garage Gym
updated September 5, 2018
A cardio machine is an exercise equipment that is specifically targeting you to have a cardio workout. Every time you will be using a cardio machine, you would be getting your heart rate up and increasing your heart rate allows you to burn calories. There are a lot of cardio machines out there and you might get confused with which one to use so if you do not have a gym trainer to guide you, read on and find out which is the best cardio machine for you.
Rowing machine: (Most Recommended)
This is perhaps the most recommended out of these three cardio machines. Why? One is it burns calories faster than those two machines. According to a Harvard study, a vigorous workout on a rowing machine can burn about 377 calories in 30 minutes for an individual who weighs 185 pounds.
Aside from the usual cardiovascular benefits that it provides because it is a cardio machine, it would also tone your muscles. While rowing, you are using all the major muscle groups in your body and only a little pressure to the joints because this machine, and the activity of rowing in itself, is low impact in nature.
Rowing machines are also more convenient if you just decide to purchase one instead of going to the gym. There are rowing machines that can be folded and stored out of sight. You can do your rowing exercises in front of your TV and just hide it once you're done. You can't normally do this with a treadmill or a stationary bike. If you are looking for a more realistic rowing machine, one that emulates the flow of water we suggest taking a look at these water rowers.
Elliptical machines:
Elliptical machines, also known as elliptical trainers are world renowned for giving the user a non impact kind of exercise. A non impact exercise means you do not produce a lot of compressive force on your joints or bones. There are a lot of designs for elliptical machines, but there are only two major types: the elliptical machine with handles and the ones without any handles. For the elliptical machine with handles, it allows both the upper and the lower body to move using a concurrent push and pull movement.
When you exercise on this type of machine, the intensity of the exercise is increased by adding resistance. On the elliptical machine without handles, the incline level of the foot rests can be adjusted along with the resistance level. Although an elliptical machine is a good cardio machine, you should not make this your only cardio machine because if all the exercise you do in your cardio workout are just non impact exercises, you could have long term health issues with your bone mass and strength.
Exercise bikes
A gym is not considered complete without at least one exercise bike. Exercise bikes can be done solo, with a stationary bike, but the more recommended form for a good cardio workout is to ride them as part of a class or group.
If you are planning to purchase an exercise bike as a cardio machine, you need to make sure that the bike you purchase allows more adjustment points because the more you can adjust the bike to fit your body, the more comfortable your ride will be and in turn, you will be able to last longer on the bike and therefore exercise and burn calories longer. If you choose an exercise bike as part of your cardio workout program, you can increase or decrease the intensity of your workouts by increasing or decreasing the bike pedal's resistance.
When using an exercise bike, since it has no back rest, remind yourself constantly not to slouch and just sit upright. And although this is a good cardio machine also, it is not recommended for those who work in a setting where you constantly have to sit. If you belong in this particular work group, a standing machine is recommended for you. Also, be careful not to overdo work outs on exercise bikes because when your hip flexors get too tight, this might lead to posture problems.
There you go. Those are the top three best cardio machines. All these machines have their own advantages and disadvantages, but the rowing machines are certainly more versatile and can produce better results. So choose to row your way to fitness starting today.