Testofuel Review: The Right Testosterone Supplement
If you're even remotely interested in putting muscle mass onto your frame, then you simply have to be concerned about your testosterone level. And if you are over the age of twenty-five, you have even more need to concern yourself with boosting your 'T' levels. That's because, as we age, our testosterone production drops significantly.
The market is glutted with testosterone boosting products, each one claiming to be the magic elixir that will shoot your testosterone levels through the roof. They feature a range of natural Testofuel ingredients that have been shown to increase your 'T' levels naturally. There is one product, however, that purports to be far above the competition due to combining all 8 of the key testosterone boosting ingredients into one product.
It's called Testofuel and it is produced by Roar Ambition. In this article, we put Testofuel under the microscope to discover if it does live up to the hype.
What is Testofuel?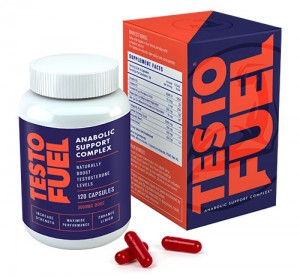 Testofuel is a testosterone boosting supplement that comes in the form of a capsule. It is marketed as a muscle builder and a libido enhancer. This completely natural supplement contains ingredients that the manufacturers claim have been proven to enhance your body's natural ability to produce the hormone testosterone, which, along with human growth hormone, is vital for strength and mass gain.
Testofuel is claimed to be superior to other products because it lays a foundation with three very powerful testosterone enhancers – oyster extract, fenugreek, and Siberian Ginseng – and then layers 5 extra ingredients that have also been shown to increase your levels of testosterone. These are:​
D-Aspartic Acid
Magnesium
Vitamin B6
Vitamin D
Vitamin K2
Individually, each of these ingredients is claimed to be a powerful testosterone booster, But, when they are combined the synergistic effect is meant to be quite spectacular.
Roar Ambition operate manufacturing facilities in the United States and the United Kingdom and produce Testofuel in fully certified factory facilities.
Ingredients​
Oyster Extract has been used as a sexual performance enahncer for centuries due to its ability to boost testosterone production in the human body. Numerous studies have shown the validity of this reputation. One of the reasons that has been identified is that oysters have an extremely high zinc content. In fact, a single oyster will give ten times more zinc that you'd get from an entire beef steak. Other important compounds in oysters are proteins, essential fats and a host of micronutrients. Each capsule of Testofuel contains 100mg of oyster exact.
Ginseng is another natural compound that has been used for many centuries to boost the libido and enhance overall health. Recent studies have isolated a couple of hormones which the Siberian version of ginseng acts on in order to boost testosterone levels.
Adrenocorticotropic Hormone (ACTH)
Adrenaline​
​Each capsule of Testofuel contains 100mg of Siberian Ginseng.
Fenugreek is another proven enhancer of both testosterone and sexual function. Scientist are not sure why this popular curry spice works in these ways, but there is no doubt that it does have an effect. Each capsule of Testofuel contains 100 mg of Fenugreek.
D-Aspartic Acid is a non-essential amino acid that plays a key role in the human body's production of the testosterone hormone. Firstly, it triggers the production of testosterone, which takes place in the testes. Secondly, it enhances the release of testosterone by the pituitary gland. Finally, d-aspartic acid plays a key role in the conversion of cholesterol into testosterone.
Each capsule of Testofuel contains 2300 mg of D-Aspartic Acid.​
Magnesium is a mineral that is underappreciated in terms of its ability to boost testosterone production. Magnesium has the ability to boost metabolism, which means that your system will more efficiently digest protein and fat. In addition, magnesium is able to free up testosterone that has been captured by SHBG (sex hormone binding globulin). The other three ingredients in Testofuel are:​
Vitamin B6
Vitamin D
Vitamin K2​
These three act harmoniously to activate testosterone receptors. They also improve the body's ability to absorb the zinc and magnesium that is coming through the other ingredients.
Effectiveness​
So, just how effective is Testofuel at boosting your testosterone levels. Well, short of going to your doctor and getting a testosterone screen, the only way to find out is to judge it on its ability to:​
Produce More Energy
Make You Stronger
Produce More Muscle
Improve Your Libido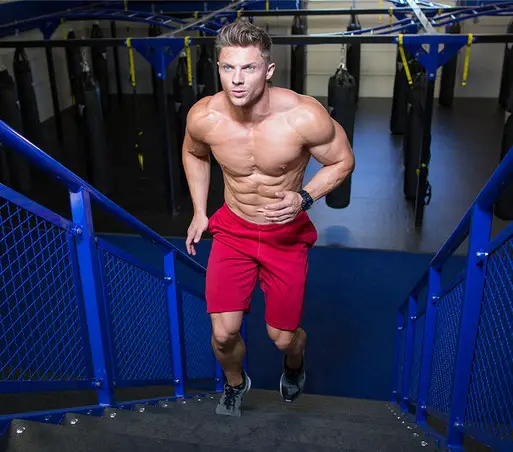 When it comes to boosting energy, Testofuel gets a pass. You will feel an immediate and sustained enhancement in your workout training energy levels when you take this product. That will allow you to have more intense, and therefore more effective, workouts.​ Once the compounds have built up in your system – after about a week – you will also notice an increase in your sex drive.
You will also notice strength increases as the ingredients in Testofuel accumulate in your body. It does, however, take some time for the levels to accumulate to the point where you are able to boost the body's natural testosterone levels. So, don't expect the sort of results that you would get from a synthetic testosterone product.
Testofuel will give you a slow steady boost to your body's testosterone production. You need to be taking it for at least 3 months before you will see appreciable results in terms of increased muscle mass.​
Dosage​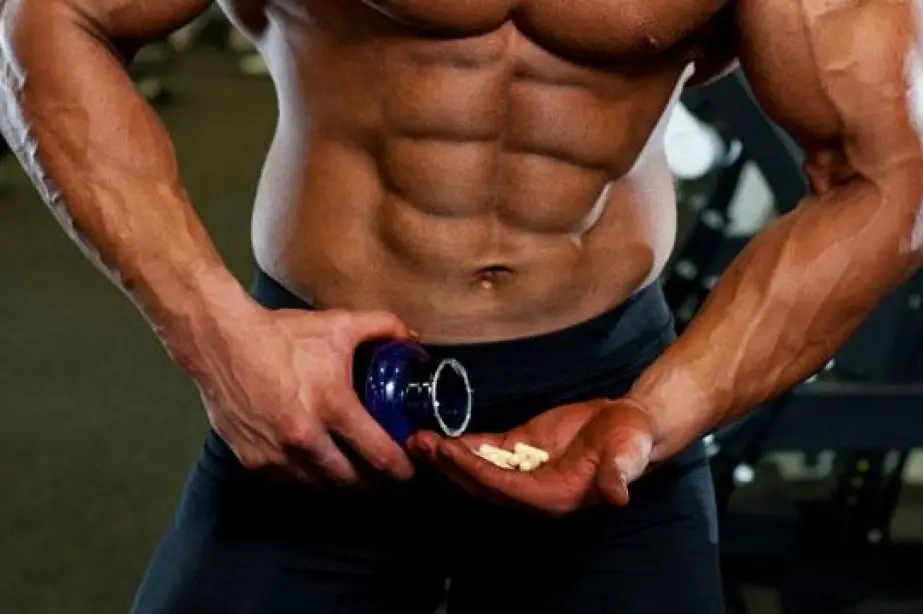 Testofuel comes in capsule form and one dose is four capsules. These can be taken at the same time. As each bottle contains 120 capsules, each bottle provides you with a 30 day supply.​
Who Is Testofuel For?​
Testofuel is marketed as a bodybuilding supplement. It should be taken by people who are engaged in serious weight training designed to increase muscle mass. This should be coupled with a high protein diet.​ This product is also marketed toward men who have a lagging libido.
Side Effects​
Because all of the ingredients that are contained in Testofuel are completely natural, there is very little risk of side effects with this product. However, you should not exceed the stated dosage of four capsules per day. If you do, you may end up with unhealthy levels of d-aspartic acid in your system. People who are on doctor-prescribed medication should consult their physician before beginning a course of Testofuel.​
PROS
Contains 8 proven testosterone boosting ingredients
Label shows exact dosages of ingredients
90-Day Money back guarantee
All Natural Ingredients
CONS
Only available from manufacturer website
Guarantee only applies if you buy three or more bottles
Has to ship from USA
​Purchasing Information
You can only buy Testofuel through the product's official website. There are three purchasing options:
One Month Supply (90 capsules) = $69.00 USD + $7.95 shipping
Two Month Supply (180 capsules) = $138.00 USD (free shipping worldwide)
Four Month Supply (360 capsules) = $219.00 USD (free worldwide shipping plus a free t-shirt)
If you purchase 3 or more bottles, you'll get a 90-day money-back guarantee. There is no guarantee on the purchase of one or two bottles. This is a concern. A guarantee should not be dependent upon a quantity purchase. It the manufacturer has faith in their product, they should stand it behind regardless of how many bottles you purchase.​
To Sum It All Up
Testofuel is a muscle building and sexual performance enhancing testosterone booster that contains eight scientifically backed natural 'T' enhancing ingredients. The label discloses the ingredients and dosages, which is not always the case with these types of products. Over a cumulative period, this product will produce improvements in strength and muscle mass. Just don't expect steroid like effects with Testofuel.
This product is quite expensive and you will be required to pay a shipping fee if you buy a single bottle. Free worldwide shipping applies on purchases of two or more bottles. You will also only be covered by a guarantee if you purchase three bottles.
Most Read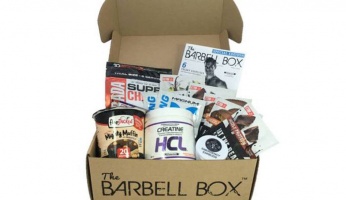 Subscribe to our newsletter