7 Steps to Building a Homemade Dip Station
Your home gym just isn't complete without a solid, reliable dip station. Rather than buying a dip station that may or may not meet your needs, you can make your own portable dip bar in 7 easy steps. It'll save you money and you'll be able to customize the homemade dip bar to your specific requirements. So, let's do it.
Let's Start With The Supplies
Here are the things you are going to need to make a pair of portable DIY dip stations. These bars are great because you will not only be able to use them for a wide range of movements, you can also take them anywhere and they are incredibly rugged and stable. Here is what you will need:
Step #1
Measure and mark your PVC pipe. You might strike it lucky and be able to buy your pipe from a hardware store that will pre-cut the pipe for you. More likely than not, though, you'll have to do it yourself. Mark the following measurements with a sharpie:
Step #2
Cut your PVC lengths with a handsaw. To make sure that you get a straight cut, you should secure the pipe in place with a vise. If you don't have a vise in your workshop, you can pick up an awesome deal here. Be sure to clamp the pipe a few inches before the cut.
When you place the teeth of your hacksaw onto the pipe, hold the handle firmly and push down on the top of the saw with your other hand to set the teeth into the pipe. Cut straight down with brisk strokes.
Interested in adding a pull-up bar to your home gym? You can find the best door-way pull-up bars that you can buy in our in-depth review of the Top 10 on the market right now.
Step #3
Take one of your two-foot-long pieces of PVC pipe and smother some PVC glue on the ends. Now place a 90-degree elbow on each end, firmly screwing it into place. Do the same with a second two-foot long piece. These will be the top dip bars that you will grip when doing the exercise.
Place another two-foot length of pipe in the other end of one of the 90-degree elbow joints, placing glue on the end first. This will be a leg of your dip station. Do the same on the other end, screwing the pipe firmly into position.
Repeat this process with the other side of the dip bar to make a dip station.
Step #4
Place a T Joint connector on the end of each of the four legs (which you have already glued). You can now place a one-foot long length of PVC in each of the T Joint ends to form the feet of your dip bars. Now place a PVC end cap over each of the feet.
Interested in a power tower for your home gym? Don't miss our mega-review of the 10 best pull up and dip stations of 2019 – it's huge!
Step #5
Go around each of the joints and place an extra line of PVC glue around them. Use a range to wipe away any excess glue. You won't need to glue the end caps as they will fit very securely.
Check out our in-depth and up-close coverage of the best dip bars for home. We've got the top 10 covered.
Step #6
Place your homemade dip bars on the newspaper and apply a matt spray paint in the color of your choice. Black looks great, but feel free to customize it to the look of your home dip station.
Apply at least two coats.
Leave to dry.
Step #7
Mark the center point of the top bars where you will grip the handles. Measure three inches either side of the center point and make a mark. Grab some grip tape and begin wrapping it around the bar, starting from the inner mark. Be careful to wrap in a tight, uniform manner so that the tape runs smoothly, without causing bulges. Do the same with the other side.
You can pick up some heavy-duty, all-purpose grip tape for just a few bucks. Our favorite brand is produced by Tape Owl. Each roll is 1.5 inches wide and 18 inches long.
If you thought that dip bars were just for your chest and triceps, check out this whole body workout using nothing but your homemade dip bars . . .
Here Is What You End Up With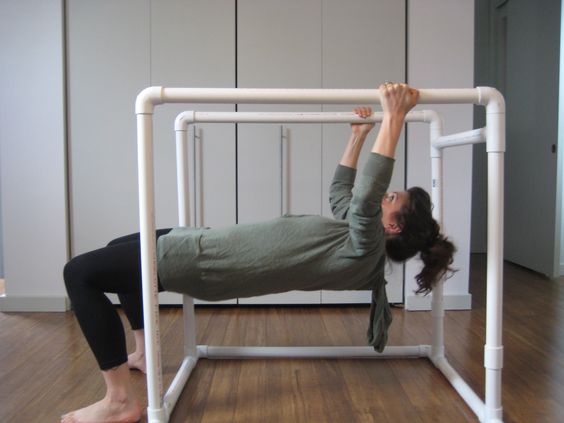 Following our easy 7 step guide will allow you to build a solid pair of portable dip station that will last a lifetime. You'll save a lot of money and you'll have the satisfaction of training on a DIY dip station that you have created yourself.
These dip bars will handle a weight of up to 215 pounds. If you are heavier than that, simply increase the diameter of the PVC pipe to 2 inches.
And there you have it. The project won't complete itself, so there is a little work involved to get it all put together, but it's easy enough to do over a weekend or an empty afternoon.
Most Read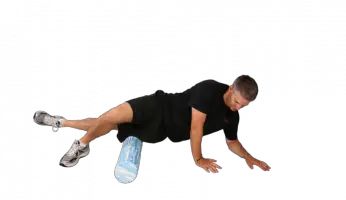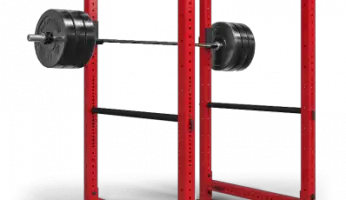 Subscribe to our newsletter