All You Need to Know About WODBOM Fitness Subscription Box

 
 
The WODBOM is a monthly subscription that delivers to your door a range of Crossfit related products on a monthly basis. This service keeps you up with the latest in training gear, nutritional supplements and healthy snacks. It was created and is run by a couple who are huge Crossfit enthusiasts.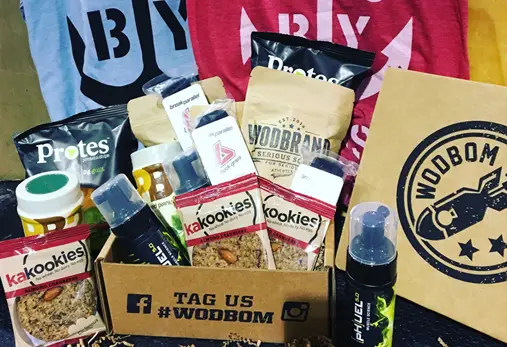 They are constantly looking out for the latest and general Crossfit guide and are committed to bringing only the top-rated products to their members.
Each WODBOM contains 6 or 7 large items from top brands in the industry. Unlike many other subscription services, you get full-size products rather than small samples. These provide you with enough quantity to decide if this is something that you like.
 
 
How It Works
The subscription process to become a part of the WOBBOM community is pretty straightforward. Firstly, you go to the official WODBOM website . . .
You then choose which monthly subscription you want to take up. The options are:​
1 month subscription for $35 per month
3 month subscription for $34 per month ($102 total)
6 month subscription for $33 per month ($198 total)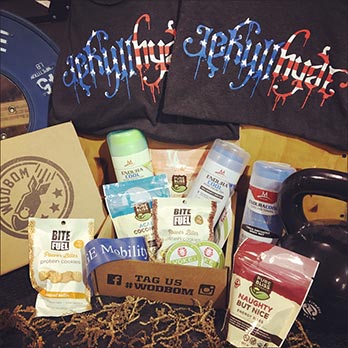 You also get a product sheet that provides an overview of what is in the package and suggestions on how to best use them.
Your WODBOM package is sent out every 5th of the month. It will be delivered to your door. You then get to enjoy your new products and let the guys back at WODBOM know what you think of them.
The WODBOM guys, by the way, are very responsive to feedback and suggestions for inclusion in further boxes.
 
 
So, What Do You Get?
The burning question, of course, is what sort of products will you get each month when you subscribe to the WODBOM service. Fortunately, the WODBOM people believe in full disclosure. In fact, on their website, they actually list the contents of every WODBOM package since their service began.
Let's take a look at three recent boxes to give you a good idea of what you are likely to receive.
January WODBOM​
RuckPack Energy Shirt/Tank
Extreme Orb Mini
WOD Welder Hand Creme
Think Jerky
WOW Cookies
HotShot
Salt Stick
​June WODBOM
Fitspi Shorts/Leggings
RuckPack Refit Energy Drink
Glukos Energy Shots
Boones Bars
May WODBOM
RokFit Shirt/Tank
LockJaw Hex Barbell Collars
RockTape Chill
Nuttzo Nut Butter
Primal Kitchen Collagen Protein Bars
Somersaults Cookies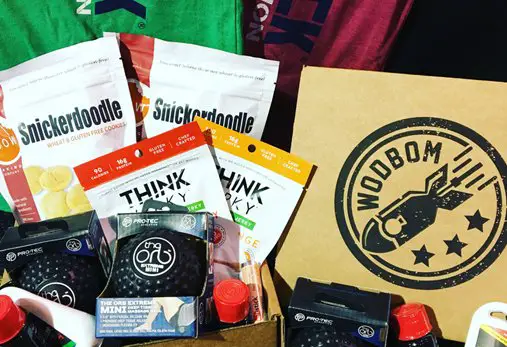 WODBOM subscriptions make a great gift. Simply provide the WODBOM guys with the email address of the lucky recipient and they will take care of all the rest.
By the way, if you're not up to date on the abbreviations, WOD stands for Workout of the Day and BOM stands for Box of the Month.
Please also take some time to go through our CrossFit Hero WOD master list.
 
 
So, how good a value do you get?
To find out let's take a look at everything that came in the February WODBOM and analyze the value for money.
January WODBOM
Jerkfit Nubs ($9.95)
Cross Fixe Hands Tube & Bar ($10.00)
Wood Welder Coffee Soap ($6.95)
Fuel for Fire Tropical & protein Fuel Pack ($3.00)
Caffeine & Kilos PR Blend Coffee ($17.50)
Hail Merry Chocolate Macaroons ($5.00)
The total value of the December WODBOM pack was $52.40. If you purchased a one-month subscription you would have paid $35.00 for these products. However, you are also required to pay the shipping costs, which is around $7.00 to the East Coast. That means that you are saving $10.40 by going the subscription route.
When you take a look at what you actually get, however, you are taking a bit of a gamble as to whether you will actually use all of them. For example, $17.50 worth of your box consists of a blend of coffee. If you are not a coffee drinker or if you don't want to take more caffeine into your body because you are already taking a caffeine-containing stimulant pre-workout supplement, then your value for money has just been slashed.
 
 
Summary​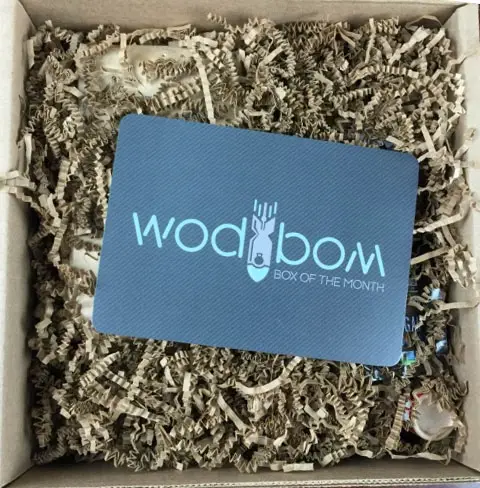 There is something that's pretty cool about receiving a CrossFit subscription box of surprise goods. When it's all related to your Crossfit passion, that's even better. The WODBOM subscription will provide you with a reliable supply of new and innovative products that are good value and related to your workout lifestyle. Keep in mind, however, that getting a subscription is always going to be a gamble because you never know what you are going to get. So, be prepared to receive the odd product that you have no purpose for.
Overall, the WODBOM Crossfit Resistance Box provides good value, reliable service and innovative, cutting edge products. It gets a thumbs up from us.​
Most Read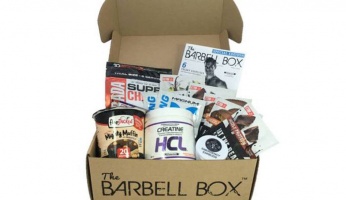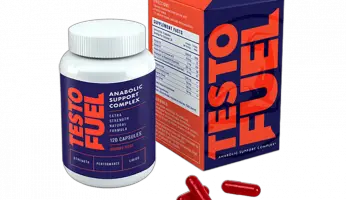 Subscribe to our newsletter