10 Best Vitamins for Working Out Reviewed
last updated:
Feb 12, 2020
When you think of workout supplements, multivitamins probably don't come to mind. However, along with protein powders and branch chain amino acids, vitamins are essential for muscle growth, fat loss, and peak performance.
If you don't get the right ones at the right time, your metabolic pathway with being harmed, leading to impaired performance. In this article, we focus on the Top 10 vitamins for working out.
In a Hurry? The test winner after 16 hrs of research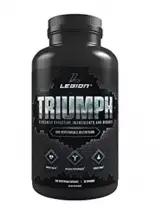 Legion Triumph
Why is it better?
Relieves Pain
Boosts Mental Cognition
Increase Energy Levels
21 vitamins
14 phytonutrients
44
Researched Sources
8k
Reviews Considered
16
Hours Researching
16
Products Evaluated
Capacity
Ease of Use
Effectiveness
Potency
Product Purity
By Default
10 Best Vitamins for Working Out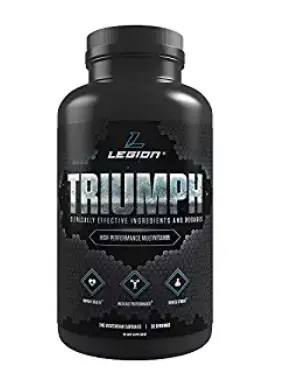 Relieves Pain
Boosts Mental Cognition
Increase Energy Levels
21 vitamins
14 phytonutrients
Legion Triumph contains 21 vitamin and 14 phytonutrients combined in a powerful blend of herbs, vitamins, and minerals designed for both men and women.
Read more
The result is an all in one supplement that relieves joint pain, reduces fatigue, boosts mental cognition and increases overall energy levels.
Therefore through using this supplement, you are going to notice better results during your workouts, you will feel that your level of endurance is better and that you can take your workout ratio a lot further.
As for joint pains, you will notice that there are a lot less susceptible to problems, fatigue will be reduced, and overall you're going to get a lot faster for recovery time after each heavy workout.
"Legion Triumph" is one of the best vitamins for working out on our list!
2

. Optimum Nutrition Opti Men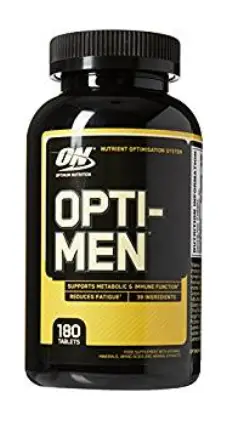 Essential amino acids
Digestive enzymes
Marine botanicals
May cause slight stomach distress
Opti Men from Optimum Nutrition is a high potency blend of vitamins and amino acids that will boost your training efficiency, improve digestive ability and boost testosterone levels.
Read more
It includes an amino blend consisting of 8 different essential amino acids, such as arginine, glutamine and the BCAAs.
You also get a blend of exotic botanicals and marine concentrates, along with a combination of 4 key enzymes for improved absorption and digestive functioning.
3

. Controlled Labs Orange Triad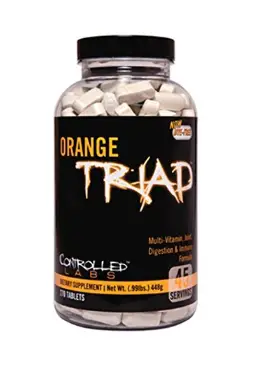 Aids digestion
Boosts immunity
Improves joint health
Controlled Labs Orange Triad is a multivitamin, joint supplement designed for hard-training athletes and gym-goers.
Read more
It delivers a 3 pronged mechanism to support your body as it performs and recovers. By working on the digestion, immune system and joint health simultaneously, it delivers a powerful holistic health boost.
Controlled Labs Orange Triad lubricate the joints and cartilage, while also acting as a natural anti-inflammatory, digestive enhancer, and nutrient partitioner.
4

. BioAstin Hawaiian Astaxanthin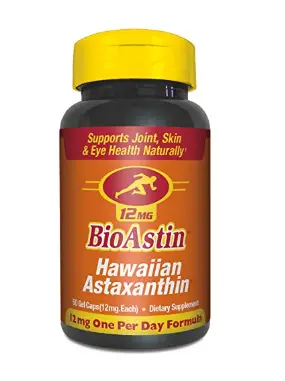 Natural sources
Effective
Relief for stiffness and soreness
Price is a little higher than standard products
Superior recovery supplement for intense workouts, this gives fast recovery while also bringing down oxidative-stress levels and so relieving stiffness and painful soreness.
Read more
100% grown naturally, and Hawian, this astaxanthin is one hundred percent natural and non-GMO organic microalgae. A superior product and a very powerful effective antioxidant, much stronger than vitamin E and C.
Try this out for serious value and high performance and natural sources, great for relief from the effects of heavy workouts. Effectively reduce your oxidative levels of stress.
5

. Naturelo One Daily Vitamin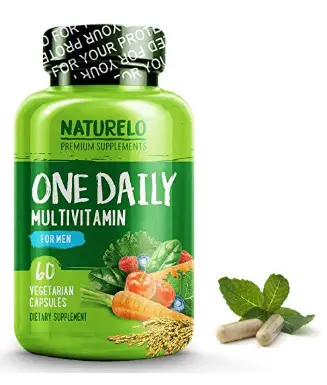 Sourced from organically grown fruits and vegetables
Contains all key vitamins and minerals
Supports immunity
Contains zinc, which may block testosterone production
Naturelo One Daily Vitamin combines the goodness of organically grown fruits and vegetables.
Read more
This useful product contains naturally sourced vitamins and combines them into a powerful high-quality supplement that works naturally with your body. It includes vitamins A, C, E, K, and B12, along with calcium, iodine, and folate. The combination supports your immunity, while also promoting vitality and wellness.
Very popular as a tried and tested effective supplement among athletes and other sporting professionals.
6

. Sheer TOTAL Multivitamin for Men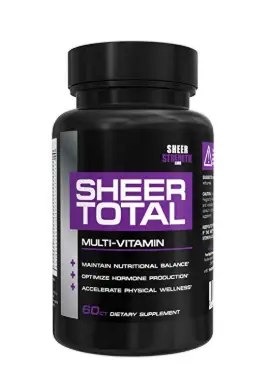 29 vitamins
Boosts testosterone
Sourced from real foods
Might have broken capsules in the bottle
Sheer Total is a powerful blend of 29 vitamins, minerals, and nutrients great source for naturally topping up and maintaining a balanced health system.
Read more
Specifically designed to supercharge your immune system, reinvigorate your metabolic pathways, and boost your energy levels with clinically dosed levels of Zinc, Vitamin A, Vitamin D, and Magnesium.
This will fuel your testosterone levels and provide you with greater training intensity.
7

. GNC Pro Performance AMP Mens Strength Vitapak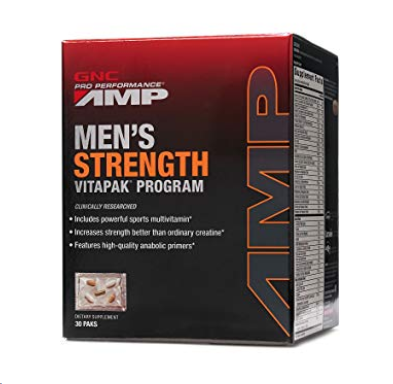 50+ ingredients
5 grams of creatine
Huge energy boost
GNC AMP Men's Strength includes over 50 ingredients an excellent source for boosting your productivity during workouts and maintaining a reasonable rate of energy.
Read more
This top-rated product delivers a powerful blend of herbs, vitamins, minerals, phytonutrients, and botanicals. The synergistic effect of these ingredients is a huge energy and productivity boost. You get 5 grams of creatine per serve to deliver a power surge for your training.
Looking for a user-friendly source of health for balancing your body, check out other GNC workout supplements.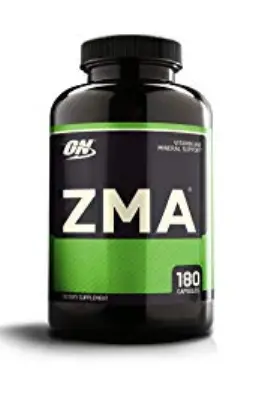 Zinc, Magnesium and Vitamin B6
Boosts anabolic effect
Increases energy
Optimum Nutrition ZMA is a potent blend of three key ingredients: Zinc, Magnesium, and Vitamin B6 (ascorbic acid). Energy and health in balanced ease of use doses.
Read more
Scientific studies have demonstrated that the combination of these 3 ingredients can boost anabolism, to allow the body to repair and rebuild more effectively after a workout. It will also boost energy levels, and decrease fatigue.
Struggling to find all-natural products to boost your training? Find what you need with our " target="_blank">Best Natural Supplements for Working Out. You won't be disappointed.
9

. SHEER N.O. Nitric Oxide Supplement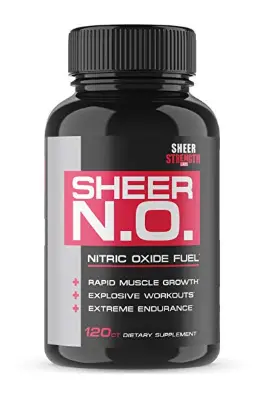 L-Arginine
L-Citrulline
Powerful N.O. booster
Sheer N.O. is a nitric oxide booster that contains L-Arginine, for faster muscle activation.
Read more
IT is also one of the few N.O. boosters that contain L-Citrulline, which works synergistically with the other ingredients to enhance blood flow, giving you more excellent pumps and allowing you to fast track nutrients to your muscle cells. Combined with the extra element of pine bark extract, this product is guaranteed to produce muscle growth - or your money back.
Discover the premium supplements for your muscle gain arsenal and enjoy future heavy-duty training sessions with more endurance and more energy.
"SHEER N.O. Nitric Oxide Supplement" is one of the best vitamins for working out on our list!
10

. DHEA Extra Strength Designed for Healthy Weight Loss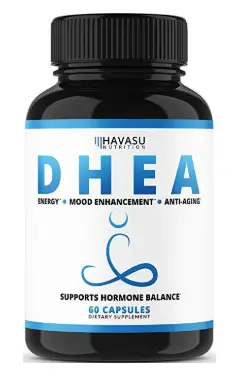 Boosts testosterone levels
Enhances training energy
Improves cognitive functioning
Some prefer a different taste
DHEA Max is an extra-strength formulation designed to boost the levels of DHEA in your body.
Read more
Produced by the adrenal glands, DHEA can be converted into testosterone in the body. Supplemental DHEA will allow you to increase your levels of muscle mass, boost your endurance and training energy, and enhance your cognitive and immune functioning.
Criteria Used for Evaluation

Capacity
Capacity is part of the combination of vitamins within a supplement
The capacity for effective supplements results from the combination of ingredients, studies for epidemiological purposes have clearly shown that eating fresh vegetables, and fruits do have positive and beneficial health benefits, including preventing cancer. It is due to the presence of vitamins in these foods — fibers that benefit diet.
The presence of polyphenols, phytochemicals act as free radicals which scavenge out harmful elements within the body system. Fruits and vegetables have anti-oxidant capability, and this varies from types of different fruits and different vegetables.
Therefore, taking the positive active vitamins from nature and putting them into user-friendly doses in either liquids, capsules, powders or tablets means that active people can gain many health benefits, energy-boosting capability, and body balancing health results.

Ease of Use
Ease of use is important for active sports people.
We looked comparatively at a good range of supplements to identify the best products which offer ease of use.
Athletes lead very active lives, and when using supplements, they prefer the ease of use so that they can quickly and efficiently take the required doses of supplements when they need them.
Ease comes in a variety of choices; powders are very convenient because they can be dissolved into water or healthy shakes, and when consumed this way, the benefits of the supplements are absorbed very quickly. Capsules are very popular because they can quickly be taken and contain correct doses, for daily lifestyles not involving regular training, tablets are good as slow-release methods to feed health benefits into the body system.
The benefits of vitamin supplements are proven and very popular because they contribute to building up a healthy balanced body system.

Effectiveness
Effectiveness results from ingredients and dosage amounts.
During our research, we looked very closely at how effective vitamin supplements can be. For people with busy demanding lifestyles combined with constant stress, vitamin levels can be depleted; the immune system can weaken and leave people to feeling constantly tired, fatigued, and demotivated.
An effective counteraction is to take natural supplements in the right dosage for your individual needs. It will work towards balancing the body systems, countering fatigue, and benefit the immune system. When the body is healthy, the mind is more positive, and people feel more self-motivated to go and exercise and keep their bodies toned and healthy.

Potency
Potency has a direct impact on the effect we feel from supplements.
Extensive researching demonstrated that many types of products exist and there are many different levels of potency.
Potency relates to how concentrated the vitamins and minerals are in each dose taken. Brands offer different potency levels; it is not unusual to see labels with Mega Strenght, Super Concentrated, the Best Power source, and this shows that the potency level for these products is very high. Generally, our research showed that other potent products could offer benefits for those that follow regular heavy duty training sessions. For those that do proper standard training and exercise, a standard supplement containing a standard potency is easily good enough for maintaining a healthy balanced body.

Product Purity
Product purity is important.
Product purity is essential because when you take supplements. We researched to identify the current best available supplement options and factored in the importance of purity. There can be cheap products which though safe enough to consume; do not give the level of benefits which they claim.
Popular products for purity are brand products that source ingredients from an organic background and avoid adding unwanted preservatives. When all the elements within a supplement are pure, sourced from approved sources, buyers can feel comfortable that they are getting the full benefits from a chosen supplement.
Expert Interviews & Opinions
Most Important Criteria
(According to our experts opinion)
Experts Opinion
Editors Opinion
Users Opinion
By Default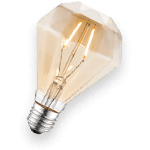 Don't over do supplements
When choosing a supplement, carry out the right amount of scholarly research.
People needs or reasons for taking supplements do vary from person to person, and it depends on their lifestyle, their levels of activity, how much stress occurs regularly or a desire to be more healthy. Therefore if you decide to use supplements, think about your reasons why, if you follow a highly active training regime, you may well want to consider a product with a higher potency level. If your exercise and daily activities are moderate, then you should go for a standard potency product.
Some people think that if they take extra, more than the regular dose for a natural supplement that they will gain more health benefits. It is not accurate; if you over consume supplements, your body will identify the excess vitamins and minerals and excrete them.
Ease of Use and the benefits
Think about ease of use when choosing a brand supplement. If you are following a heavy regular training regime in which your body needs to be healthy and well balanced, you should look for a supplement which offers regular ease of use for consumption. Particularly consider that your choice of a supplement may also contain additional ingredients which work for building muscle mass, increasing nutrient levels and needs to be either taken just before regular heavy training our at particular times each day, ideally these can be in a powder form and added to a liquid. Ease of consumption will be a must.
If you were looking for a supplement to maintain your vitamin and mineral levels, ease of use offers many option, capsules, powders, gels, tablets and you should choose the best option for your lifestyle.
Frequently Asked Questions
q:

Are powder supplements effective?

a:

If the powder supplement comes from a reputable and trusted brand, it is sure to be effective.

Powder supplements are popular because you can measure and control your doses and do this follow the instructions which are provided with the product. Powder supplements are also popular because they are added to water or a healthy homemade shake.
q:

Will these supplements help correct a bad diet?

a:

Supplements can provide the exact nutrients you need if you choose the product which meets your needs. Some supplements if taken in excess, will not balance a poor diet because your body will excrete excess vitamins or minerals. The real answer is to put right a bad diet and consider supplements as an aid to keep a healthy balanced body. When correcting your diet go for a balanced diet which includes vegetables, fruits, fish, meat, eggs, grains, and dairy products.
q:

Does everyone need vitamins and minerals

a:

Yes, every person must take in a normal amount and combination of daily vitamins and minerals to aid the body to function and maintain a healthy balance properly. Some people need a higher intake, if they are pregnant, have a physical illness or elderly.
q:

Are supplements safe

a:

When taking in the appropriate context, supplements are safe. Be aware that you choose a recognized, regulated, and approved supplement if you want a supplement that is not known on the market it might be mixed with other compounds that are not needed by your body or over an extended time might even cause problems for you. When taking a supplement, you should carry out research or consult with a dietician to be sure you are going to choose the best vitamins for working out for yourself.
q:

Which types of vitamins are around for us to have?

a:

Two groups, water-soluble or fat-soluble.

Water Soluble: Vitamin C, Vitamins B: 1,2,3,5,6,9.

Fat-soluble: These will be stored in the body; too much can cause health problems.
Subscribe to our newsletter