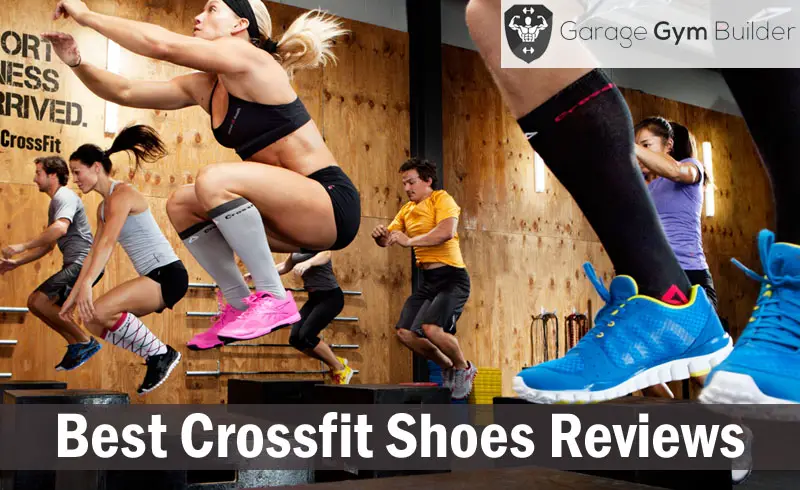 Best Crossfit Shoes Reviews 2018
updated February 4, 2018
What are the best shoes for CrossFit? It's a tough question to answer because today most of the major athletic shoe manufacturers have entered the CrossFit market and the result is some of the most breathtaking, high-tech footwear known to man. Lightweight, versatile and durable as all get-out today's best CrossFit shoes are light years ahead of athletic footwear of even a decade ago and picking one shoe as the 'best' is no easy task.
Our Favorites
In this CrossFit shoes review we'll take a look at the best CrossFit shoes of 2018 in three categories: "Best in Class", "Best Overall Value" and "Most Affordable". "Best in Class" is our choice for the best CrossFit shoe you can buy regardless of price, "Best Overall Value" means the ultimate combination of quality, performance and price, and "Most Affordable" are the best discount CrossFit shoes you can buy for less than $100. Now that we're clear on that, it's on with our CrossFit shoes review.
BEST VALUE
BEST BANG FOR YOUR BUCK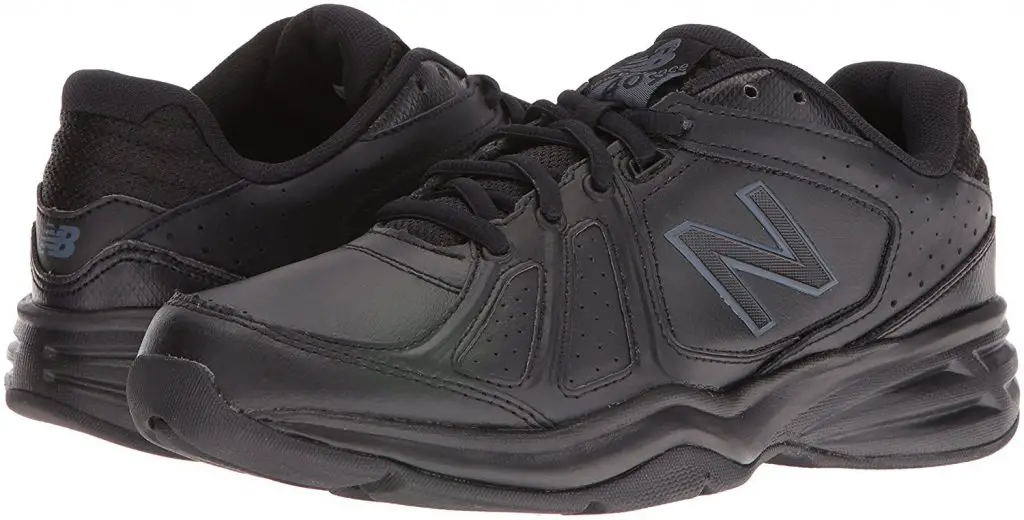 The New Balance MX409V3 handles whatever comes its way and is one of the best weightlifting shoes for CrossFit. Feather light yet boasting impressive all around support, the shoe will provide that barefoot experience at times while keeping you properly aligned during your Oly lifts. The soft heel pillow comfort insert provides super comfy ride, while the antimicrobial lining keeps things comfortable and odor free even for those who prefer going with no socks. A great overall CrossFit value shoe.BEST VALUE
BEST VALUE
Updated for 2018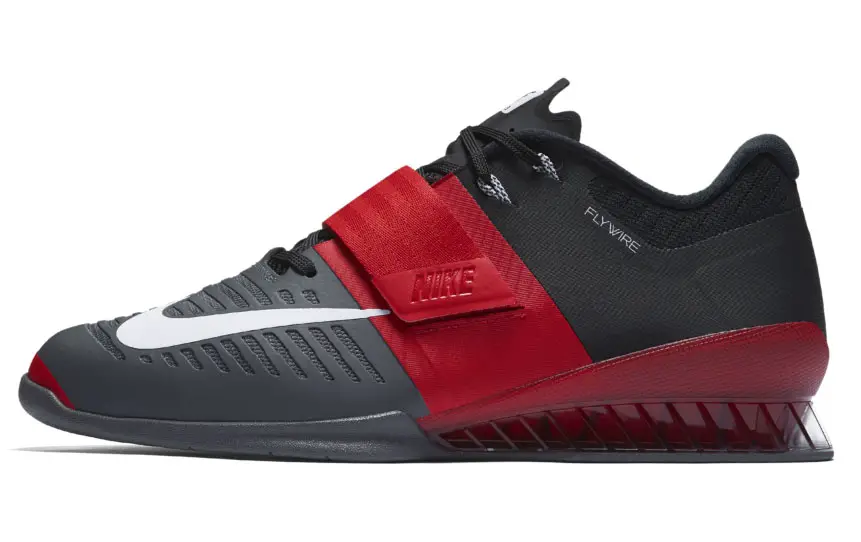 The Nike Romaleo 3 is an all round weightlifting shoe that provides great stability and a locked-in fit to give you a great foundation for your workout. The remodeled Romaleo allows you to lift weights across all disciplines safely and effectively.
This shoe is incredibly light, and has a narrower midfoot than the Romaleo 2, providing a narrower fit. You get a three quarter inch TPU heel, which is incompressible and solid. The inside of the heel is hollow to lighten the weight, but it is fortified with pylons to provide structure and stability. The tacky outsole material does a great job of securing you to the floor.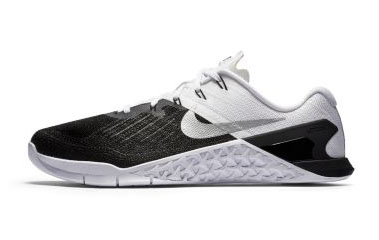 The Nike Metcon 3 features a wider sole platform than the previous version while retaining the full rubber bottom grip. The upper features more engineered mesh to make the shoe softer and give a sock like feel. You get a very stable platform which holds ensures a more stable hold on side to side activity. The heel to toe offset is a little higher on this shoe, making it more level and, therefore, helping to more fully engage your muscles for plyometric weight training moves. This lightweight, durable shoe features flywire cables to provide a secure lockdown.
BEST IN CLASS
BEST SHOES ON THE MARKET (REGARDLESS OF COST)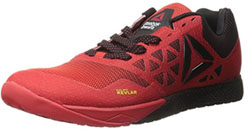 The Reebok Nano is the kind of shoe no one would have thought possible 10 years ago. An athletic shoe with a Kevlar upper? Really? As a matter of fact yes, and it's tough as nails as you might expect. Thankfully it's not a gimmicky shoe as it also sports amazing stability, excellent ventilation and breathability and it retains the light weight of its predecessors. Oh and it looks awesome as well. The best CrossFit sneakers available. CLICK HERE FOR PRICE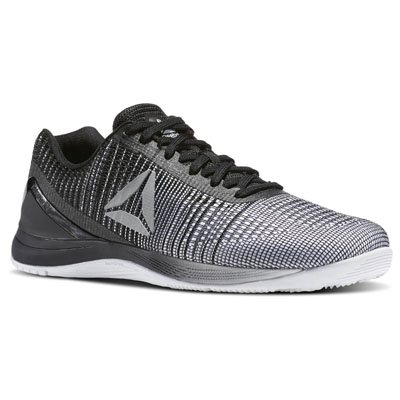 In February 2018 Reebok introduced the Nano 7 to a lukewarm reception. It had a stiff sole, was narrow and had an uncomfortable cage. The stiff midsole did make for a great weightlifting shoe but it wasn't ideal for CrossFit. Six months later Reebok updated the shoe and released the Nano 7 Weave. This is a flat out replacement for the Nano 7. The weave features two uppers. There is the original mesh upper which provides breathability and the new Nano weave upper which holds your foot in place and makes the shoe fairly durable. The Nano weave is made from thin plastic fibers. This updated version features a sealless weave, giving the shoe a much more elegant and simple look. There is also more padding in the tongue and heel counter areas of the shoe. The toebox and midfoot on the Nano 7 Weave are also slightly wider than previous versions. This shoe features a 4mm heel to toe drop. Forefoot flex grooves and a high abrasion rubber outsole provide maximum grip and performance when you're pushing through your WOD.
BEST IN CLASS
Updated for 2018
Reebok Men's Crossfit Speed TR Cross-Trainer Shoe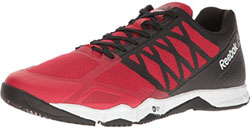 The Reebok Men's TR is a shoe that is built for muscle support and balance. It features a compression sleeve for stability and met flex foot grooves for enhanced foot splay. It features a low cut design, has great breathability and ventilation and reduces moisture. CLICK HERE FOR PRICE
MOST AFFORDABLE
GREAT CHOICE FOR THOSE ON A BUDGET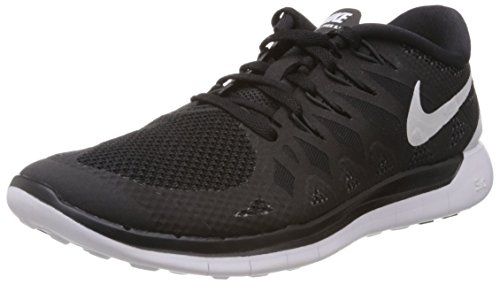 The Free 5.0 is notable for its array of styles, impressive build quality and grip that really needs to be experienced firsthand. Said grip comes courtesy of the hexagonal rubber sole construction and is simply the best available on any CrossFit shoe. The zero drop will do you well when powerlifting and the ultra lightweight construction and aforementioned crazy grip will have you ascending the rope like Tarzan. Hard to believe but these discount CrossFit shoes retail for less than a hundred bucks, which makes them a clear choice for most affordable CrossFit shoes.
MOST AFFORDABLE
Updated for 2018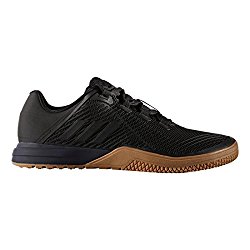 The Adidas Crazy Power TR is a rugged cross trainer that is built tough for every gym application. A wide forefoot, along with a raised toe cap enhances stability and traction. The Traxion outsole provides maximum grip in all directions.
A textile and synthetic upper wraps your foot in a sturdy, comfortable fit, while PRO MODERATOR heel support stabilizes the heel, allowing you to power through your training session.
BENEFITS OF CROSSFIT SHOES
You don't need a CrossFit shoes review to figure out the benefits of Crossfit shoes. The stresses you expose your feet and lower legs to are varied and severe and approaching them with shoes built for a leisurely jog in the park is a not wise thing to do. What you need in the box is support, versatility, stability and grip and if your current shoes aren't providing all of those things you need better shoes.
A quality Crossfit shoe has to be, above all, versatile. That means that it should be stable enough to allow you to perform weightlifting moves from a stable base, while also being light ad agile enough to allow for running, jumping and plyometric training. They also need to provide both stability and flexibility for jumping and lateral sprint movement.
WHAT TO LOOK FOR IN A CROSSFIT SHOE
Heel Arch and Support – Heel arch and support is critical for the Olympic lifts that you do in Crossfit training. This is also important for the running that you are likely to do during your WOD. If you arches are not properly supported, you are likely to suffer from arch pain.
Stable Sole – You need a stable base to your shoe in order to provide the solidity to produce force from. Just as you cannot fire a cannon from a canoe, you cannot produce power on the upward drive of the squat if the sole of your shoe has too much cushioning. The force production will be greatly enhanced with a stable base.
Shock Absorption – This is where things get a little tricky. CrossFit training requires a balance between shock absorption for cardio, plyo and running activities and rigidity for weightlifting moves. Recent crossfit shoes have bridged this gap very well, providing a shoe that is able to absorb the shock while you're doing your aerobic work while also giving you the solidity to go hard under the heavy iron.
Comfortable Fit – Regardless of other considerations, you want your shoe to fit snugly and be comfortable. If the shoe it loose, it is likely to slip while you're in the middle of an exercise, which could be dangerous. Obviously, you need to make sure that you get the right shoe size for you. The higher quality shoe that you purchase, the better the fit you will be. Do not skip out on quality for a lower price when it comes to your CrossFit training shoes. CrossFit is an intense activity and quality, reliable shoes will give you the support and confidence that you need to bring your best.
Light – when you're smashing out a WOD you don't want anything that can slow you down. That includes carrying extra weight on your feet. That's why the lighter your shoes are, the better. Breathable – Your CrossFit shoes need to be breathable in order to prevent blisters, overheating and sweat build up. Make sure, too, that the shoes are odor resistant. Price – You get what you pay for and CrossFit shoes come in at a slightly higher price than normal trainers. The minimalist shoes like Inov-8 have a lower price tag, while the majority tend to run between $120 and $180.Heel height – A dedicated Olympic weightlifting shoe requires a heel height of about three quarters of an inch, while a running shoe has a much lower heel height. You want your CrossFit shoe to run a middle ground between these extremes.
FINDING THE RIGHT CROSSFIT MINIMALIST SHOE
Crossfit minimalist shoes have become very popular in recent years. A minimalist shoe is designed to provide you with more stability, better grip and greater protection from injury. When you're looking for a CrossFit minimalist shoe, you need to consider the drop, which is the height distance between the height if the heel and the height of the forefoot. A CrossFit minimalist should have a lower drop than normal. Ideally you will want it to be about 4 mm. This will more evenly distribute your weight through the foot.
You also want a shoe that has a hard sole. This will ensure that you remain firmly planted to the ground. Your CrossFit minimalist shoe must also be durable. Crossfit training encomoasses all sorts of underfoot conditions. Within minutes you could transition from standing within a power rack at the gym to running along the pavement and then climbing up and down a rope. Your minimalist shoe needs to be able to handle all of that variety. Your shoe should include traction at the top of the shoe. Check out, too, the area where the upper meets the instep. You should find some extra protection in this area to prevent wear and tear, especially when rope climbing.
A good pair of minimalist CrossFit shoes should feel like a glove to your feet.
OUR FAVORITE MINIMALIST CROSSFIT SHOE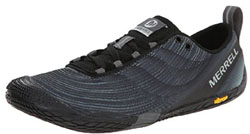 The Merrell Women's Vapor 2 is a very solid barefoot daily training shoe. It provides you with a very durable and dependable Vibram outsole. The footbed has been integrated as one with the outsole, enhancing the minimalist experience. This version 2 of the Merrell shoe is even lighter than the original, so that your workout will feel as if there is nothing on your feet. The upper of this shoe is constructed from mesh and TPU materials, giving both security and breathability. A FRESH odor wicking coating over the mesh lining adds to the comfort level of this shoe.
CROSSFIT SHOE FOR FLAT FEET
People who have flat feet have a harder time when it comes to finding the right CrossFit shoe. The majority of training shoes are made with an arch. But these shoes could result in flat footed people ended up with plantar fasciitis, which will cause pain in the heel. If you are flat footed you do not want to be wearing a pair of running shoes. Such shoes are created for forward motion, but, as a CrossFitter you need a shoe that is able to handle side to side movement. Support is especially important for flat footed people in order to minimize heel pain. To test the support of put the toe of the shoe on the floor so that the heel is sticking up into the air. Now bend the heel down. If the shoe bends in the middle then it does not have the level of support that you need for your flat feet.
As a flat footed person, you also need to find a shoe that has built-in stabilizers. When a flat footed person trains, the foot has a tendency to roll inwards as it lands. This places an inordinate amount of pressure on the big and second toe. A stabilizer will distribute the impact and give arch support.
Flat footed people should also be slip resistant. The extra foot grip will help to avoid rolling your ankle or similar injuries. Polyurethane has been shown to be the most slip resistant material.
TOP BRANDS

It's pretty amazing that in just a few years the footwear industry has analyzed the particular needs of CrossFit athletes and developed, tested and brought to market a variety of shoes that effectively address CrossFit issues in different ways. Today, the best CrossFit shoes embody the same qualities asthe athletes that wear them: ironclad resolve, versatility, strength and durability.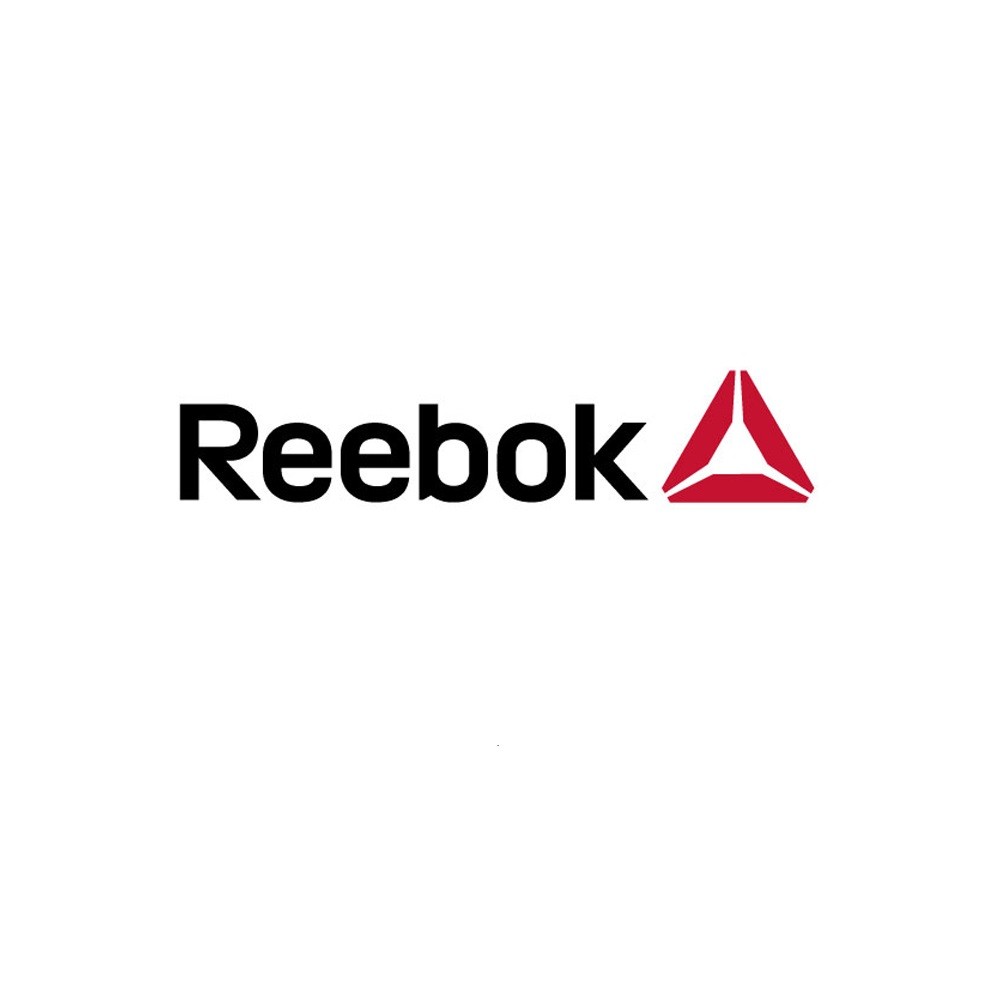 Reebok
Reebok has been making shoes since the late 19th century and since 1958 under the current name. They're the official shoe of CrossFit and without a doubt make some of the best shoes for CrossFit youcan buy.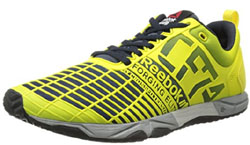 The