What Are Cross Training Shoes?
Cross-training shoes, also known as x-training shoes are used mostly by athletes. However, anyone who participates in sports or exercise activities could benefit from having a pair or two.
Cross-training shoes are also said to be great for anyone who leads an active lifestyle. Someone who enjoys walking daily uses an elliptical machine at the gym, or plays tennis might benefit from a pair.
It is said that anyone who only participates in one certain activity, such as walking, could benefit from a special kind of shoe instead. For those who do different outdoor activities, a pair of cross-training shoes could be the ticket.
There are different activities and quite a few benefits to having a pair of these shoes in your closet. In this blog, we will go into the different activities they are good for. We will also tout the many things you need to know about cross-training shoes as well.
So, if you've been thinking of buying yourself a pair of cross-training shoes, we have you covered. Without further ado, let's delve into our blog on cross-training shoes.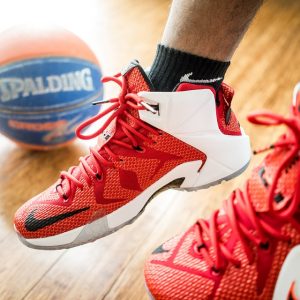 What Activities Are Cross Training Shoes Best For?
According to the Mayo clinic, cross-training shoes are good for a variety of activities. Some of these activities are listed below.
These are a few of the top activities that cross-training shoes are best for. The biggest thing is to be sure that the shoes are comfortable and fit well.
A Few Things You Should Know About Cross Training Shoes
There are a few things that you should know about cross-training shoes. Many people jog in one pair of shoes. Then when they go to the gym they put on another pair of shoes. So many different shoes can certainly complicate your life.
It's also not a good idea to wear so many different types of shoes. For the gym, jogging, and other activities, one pair of cross-training shoes can often suffice. These shoes are known as the all-in-one sports shoe for a reason.
It is important to note, that cross trainers are not for everyone. A few of the pros and cons of cross trainers are listed below.
They make good economic sense
They offer much needed cushioning to the feet
They offer great support and traction
Come in many different colors and styles
They are not a good choice for serious runners. They way more than standard running shoes and can weigh a runner down.
You need to consider the shape and material of the shoe before you make a final decision. Not every shoe is for every person. The best way to determine which shoe is right for you is by consulting your doctor for advice. It's also a good idea to try on the shoe before making a decision.
As with any other type of shoe out there, cross trainers do not last forever. Prolonged use will diminish the effectiveness of the shoe. You should replace your shoes at least twice a year if you use them for different activities. Replace them once a year if they are only used two hours a week.
It's best to set up a schedule for when it's time to replace your cross-training shoes to get the most use out of each pair.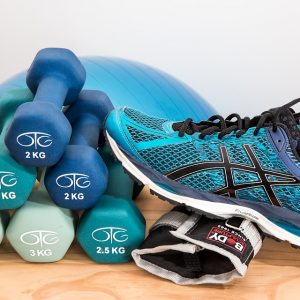 Mistakes to Avoid when Choosing Work-Out Shoes
Whether choosing cross-trainers or just plain old work-out shoes there are mistakes you need to avoid. Those mistakes are listed below for your perusal.
Never Grab Whatever is Handy
One of the biggest mistakes people make is grabbing old shoes out of the closet to run or exercise in. Starting a new exercise routine means having the right shoes to go with it. That old pair of shoes might not be able to give you the support your feet need. This could result in problems with everything from your feet to your back and more.
Loving Those Old Shoes Too Much
Just like a pair of faded old jeans, an old pair of shoes can become a habit. While there's nothing wrong with keeping those shoes, using them to run is not a good idea.
Instead, save those old shoes for around the house, and buy a new pair of workout shoes for outdoor activities.
The same is true for keeping your workout shoes for too long. You don't have to wear them until there are holes in the shoes. You're not doing yourself any favors. Replace them with new ones right away.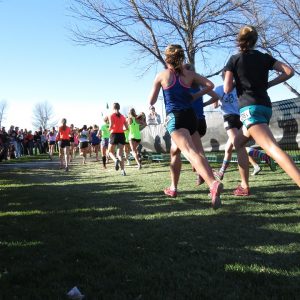 Not Talking to Your Doctor
It's best not to choose the type of workout shoes you need yourself. Instead, make an appointment with your doctor to discuss the type of support you need.
You can also go to the nearest athletic shoe store for help. Any associate will help you choose the right fit for your needs.
These are a few of the top mistakes you don't want to make when choosing a workout shoe. Whether you're going for cross-training shoes or a simple pair of workout sneakers, you need to be sure they fit well.
Shoes that are too small can damage your feet. Shoes that are too big can leave blisters on your feet. Take your time, do your research, and choose wisely.
This concludes our blog on cross-training shoes. Remember, don't just toss on the first pair you come across. Take your time and choose the best shoe for your exercise needs.
Sources
Most Read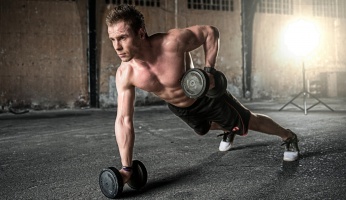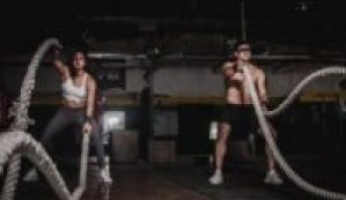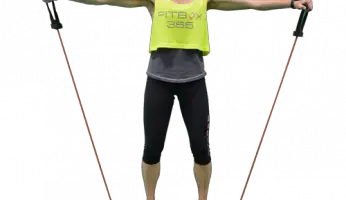 Subscribe to our newsletter