MURPH WOD Strats: Beastly PR Strategy – Garage Gym Builder
updated January 1, 2019
The Hero Murph WOD is the most famous CrossFit workout in existence. It's also one of the toughest. In this article, we reveal the strategies that will help you to smash out your best PR while also honoring the man behind the workout.
Most CrossFit boxes around the United States do the Murph WOD on Memorial Day weekend.
In this article about the Murph WOD, we'll uncover some strategies to help you get it done faster.
Quick NavigationLearn About Murph The Murph WODThe Strategies1: Partition Your Reps 2: Mind Your Transitions 3: Singles are OK 4: Scale Properly 5 Pace The Runs 6: Recover the Right Way SummaryOther WOD Strats
Learn About Murph WOD
The first strategy to nailing the Murph WOD is found out just who Murph was. That will put you in the mindset to truly honor this man with your best physical effort.
Lieutenant Michael Murphy was a fantastic person with an amazing story. Do your research and find out all you can think about him before you even contemplate the workout. Here's a brief overview: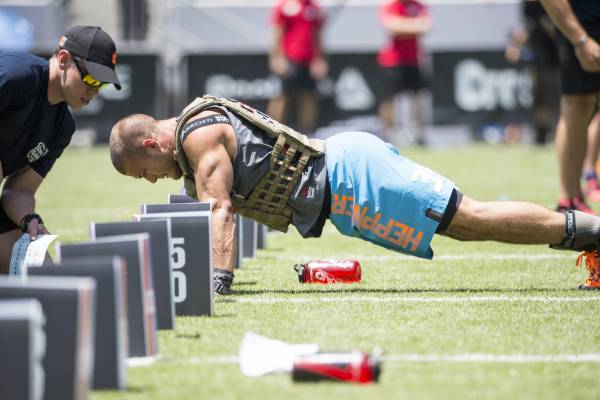 On February 28th, 2005, deep behind enemy lines, in the Hindu Kush of Afghanistan, a very committed four-person Navy Seal team was conducting a reconnaissance mission in the unforgiving terrain of about 10,000 feet. During this mission, they encountered some local nationals. A decision was made to allow these people to go on their way, as they were presumed, innocent civilians. It is speculated that this choice led to the whereabouts of the team being identified by enemy forces.
A fierce fight erupted. The SEALS were outnumbered by an enemy force of more than 50 anti-coalition militia in rough terrain. One of the SEALS, Lt. Michael Murphy, risked his life to save his team-mates.
The fight was intense. Despite being wounded, Murphy was insistent on making contact with Headquarters. With complete disregard for his own life, Murphy moved into the open where he could transmit the call and get help for his men. This deliberate and heroic act deprived him of cover. He was shot multiple times. Even though he was severely wounded, Lt. Murphy managed to complete the call and continued to fire on the enemy.
The fight lasted more than two hours. Of the four-person team, only one of the team-mates survived. By undaunted spirit, intrepid fighting courage, and inspirational devotion to his men in the face of certain death, Michael Murphy's selfless act of relaying the position of his unit led to the rescue of the surviving man, and the recovery of the remains of the three killed in battle.
In one of his final acts. Lt. Murphy gave his life in service to his men and his country. For this, he is honored as an American hero.
The Murph WOD
One Mile Run
100 Pull-Ups
200 Push-Ups
300 Air Squats
One Mile Run
The entire Murph WOD is performed while wearing a twenty-pound vest.
The Murph WOD Strategies
1: Partition Your Reps
The 100 Pull-Ups, 200 Push-Ups, and 300 Air Squats are the meat of the workout. That is where most people spend the majority of their time. It is essential to break up those reps so that you are moving the entire time. You have four options as to how you do this:
Option 1: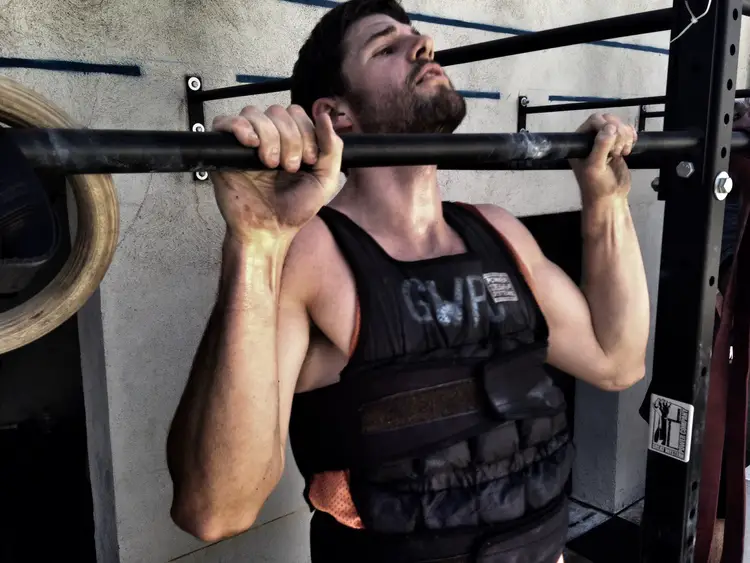 Twenty rounds of:
5 pull-ups
10 push ups
15 air squats
The last thing you want to do with Murph WOD is to burn out too quickly. For many guys, the move that will lead to burn out the quickest is pull-ups. That is why Option One is an excellent way to go. By just pumping out sets of five reps on your pull-ups, you won't be exhausting yourself for the push-ups to come. Then the air squats should give your lats some recovery time before smashing out another set of five reps of pull-ups.
Option 2:
Perform a 'smart set', where you break up the hardest movement. So, if your hardest movement were push-ups, you would do twenty rounds of: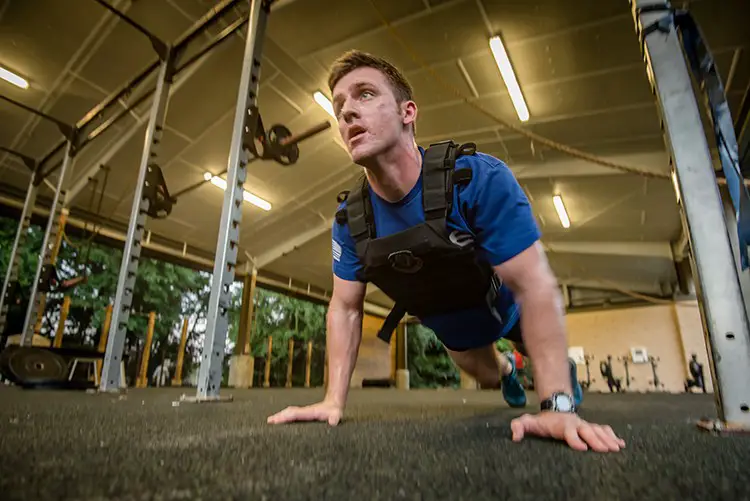 5 pull-ups
5 push-ups
15 air squats
5 push-ups
As you can see, we have taken the set of 10 push-ups from the first option and split it in half with the air squats. That will help to keep your chest fresh, providing you with more recovery time for the pectorals and will help you to move quicker.
Option 3:
Ten rounds of ten: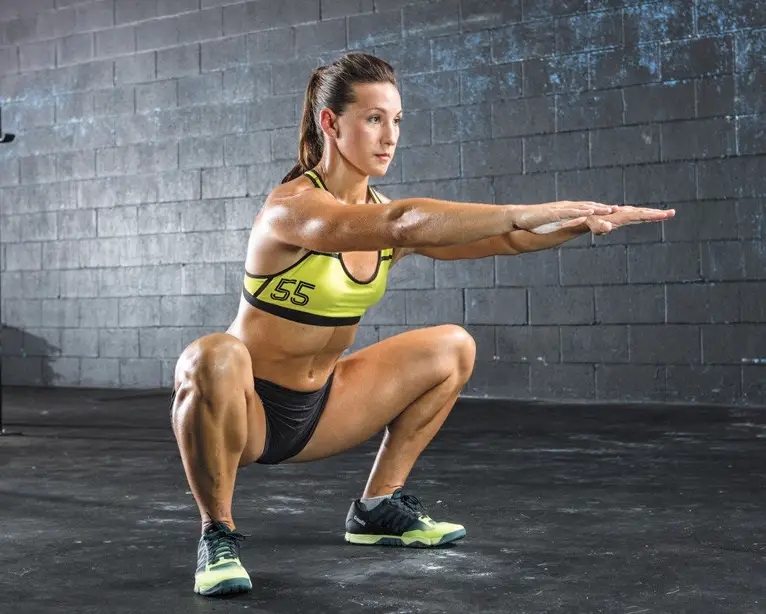 10 pull-ups
20 push ups
30 air squats
The idea of doing twenty sets can be pretty daunting mentally, so doing more on each set and cutting the total number of sets in half makes it a little more manageable. For many people, however, the limiting factor will be their ability to bang out 10 sets of 10 reps on pull-ups consistently.
Option 4: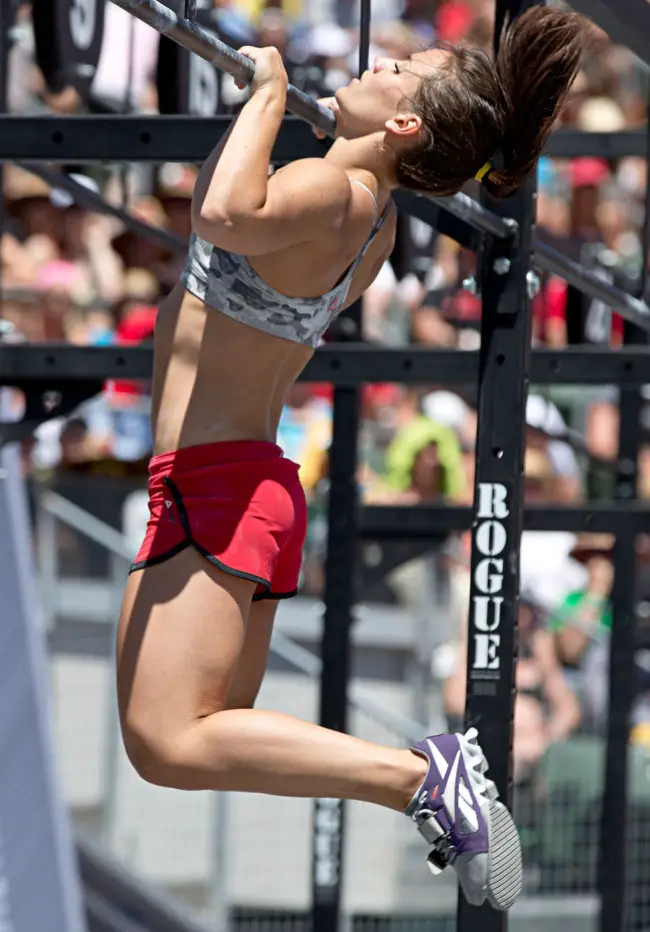 A mixture of Option 3:
10 pull-ups
20 push-ups
30 air squats
And Option 1:
5 pull-ups
10 push-ups
15 air squats
Start with Option 3 when you are the freshest. Set your target to hit maybe 5 rounds. Then, when you are unable to bang out the reps prescribed on Option 3, cut back to Option One, where the reps are reduced by half. The key is to keep moving by offsetting your increasing level of fatigue. It is also imperative that you don't lose count of your numbers. Otherwise, it could all be for nothing!
2: Mind Your Transitions
If you waste time moving from one move to another, you will never hit your personal best. Let's say you decide to go with Option One above:
Twenty rounds of:
5 pull-ups
10 push-ups
15 air squats
During this workout, you will have 60 transitions. A lot of people waste a ton of time during those transitions. You cannot afford to spend 10-15 seconds moving between each movement, even in the later rounds. It is where the mental intensity comes into it. Think of Murph and force yourself only to take a couple of breaths as you move from the pull up to the push-up and then the air squat. Stay moving the whole time.
3: Singles are OK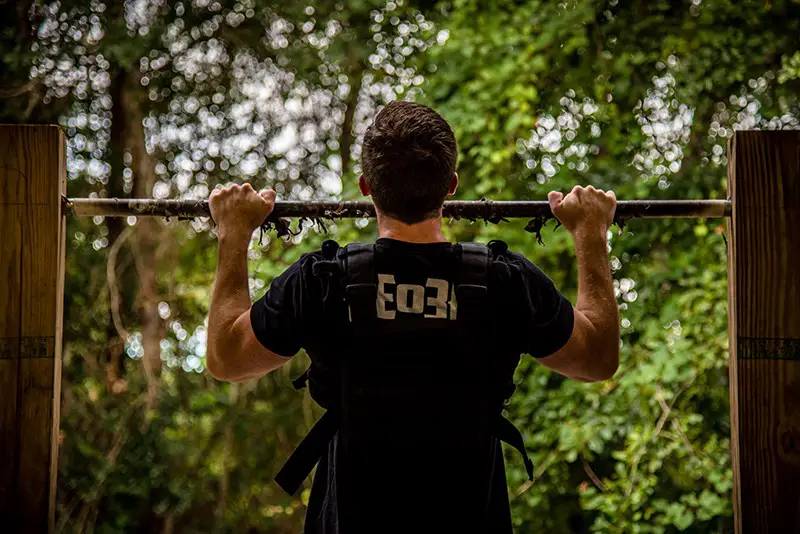 For most people, the move that they will fatigue on first is pull-ups. If your pull-ups hit a brick wall, then switch to singles. The key is that you have to keep moving. Find a pull-up bar that isn't too high of a jump to get up to. Otherwise, you will waste precious energy and strength just getting into position. When you can only get one at a time, hit your pull up, drop down, shake out your arms, and then bang out your next rep. Keep knocking out those singles, and you will slowly but surely chip away at your total.
4: Scale Properly
Too many people who are not prepared for it try to hit this workout either as prescribed or they do it without the twenty-pound vest. In the process, it ends up destroying them for the next week. That is not what Murph WOD is about. It will not honor the sanctity of the workout. The workout is supposed to suck, but you will be much better off working up to it with a half Murph WOD, as follows:
800-meter run
50 pull-ups
100 pull-ups
150 squats
800-meter run
The key is to scale the workout so that it meets your ability level.
5 Pace The Runs
Two miles long runs bookend the Murph WOD. Because this is a workout for time, the natural tendency is to go hard on that first mile. That is a mistake. You need to pace yourself and be smart. You cannot afford to spend precious moments getting your breath back before you launch into the next phase of the challenge.
When you reach the final leg of the challenge, the last mile run, your legs are going to be feeling very heavy as a result of the 300 air squats you've just completed. It is where you can dig and push it to squeeze out the best time possible. Think of Murph and go all out, even though the muscles in your quads probably won't be able to match your cardio endurance potential by this stage.
6: Recover the Right Way
When you're running two miles and knocking out hundreds and hundreds of reps, recovery is vitally important. Recovery starts during the workout. Put some BCAAs into your water bottle and take quick swigs during those lightning-fast transitions.
When a lot of guys are finished the Murph WOD, their first instinct will be to celebrate by cracking open a beer and crushing back some serious alcohol. However, that is the worst possible thing you could do. If you consume a lot of alcohol right after a workout, it will increase your risk of rhabdomyolysis.
Be smart about your recovery. Take some time to cool down. Eat healthy nutritious foods, and try to delay that celebratory alcohol consumption as late as you possibly can so that you give your body a chance to recover.
Summary
The Murph WOD is a heroic challenge that must never be taken lightly. You need to approach the Hero WOD with both your body and your mind primed to knock out a PR. Implement the strategies outlined here, think of the hero behind the workout, and leave nothing on the table!
Tell yourself that quitting is NOT an option. Repeat this mantra during the entire Murph WOD.
Good luck with your Murph WOD!​
Other WOD Strats
WOD

WOD Name

Description

WOD Strats- MURPH

One Mile Run
100 Pull Ups
200 Push Ups
300 Air Squats
One Mile Run

WOD Strats – Helen

400 meter (quarter mile) run
21 kettlebell swings with a 24 kg (53 pounds) kettlebell
12 pull-ups

WOD Strats – The Seven

One Mile Run
100 Pull Ups
200 Push Ups
300 Air Squats
One Mile Run

Wod Starts – JACKIE WOD

1000 meter row
45-pound thrusters (50 reps)
30 pull-ups

Wod Strats – Kalsu
On the minute (until you complete 100 reps of thrusters).

5 burpees
max rep thrusters 61/38 kg (135/85 lbs)

WOD Strats – Cindy

5 pull-ups
10 push ups
15 air squats

WOD Strats – Angie

100 Pull-ups
100 Push-ups
100 Sit-ups
100 Bodyweight squats

WOD Strats – Diane

 

Deadlifts
Handstand Push-ups
Subscribe to our newsletter